Check out our 2013 Holiday Gift Guide, win some awesome gadgets!
Our 2013 Holiday Gift Guide is in full swing - we are adding our recommendations daily, aimed at men, women, teens, families, techies, and more. If you need help figuring out what to get the people in your life, head on over to our Guide for some ideas. We'll even be giving away some of the items featured this year!
First up? We're giving away an iPad mini, Rdio subscriptions, and more!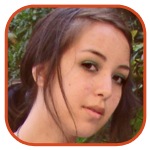 Tweet
Posted by Robin Paulson Categories: Warner Bros, Action, Drama, Science Fiction, Thrillers, Trailers, Upcoming Releases, Videos
Will Transcendence finally be the one Johnny Depp film these days that isn't a complete flop? From the looks of the trailer - which begins promisingly but then ends on a rather boring note (we don't need a film to tell us that our society spends way too much time plugged in online these days) - I wouldn't hold out too much hope. Even my excitement in the fact that this is the directorial debut of Christopher Nolan's favorite cinematographer, Wally Pfister, has been lost after seeing the trailer.
Who knows - perhaps I shouldn't judge a film on its trailer. Hopefully when I check out Transcendence (in theaters starting April 18, 2014), I won't be thinking about how it seems like a bad quasi-prequel to The Matrix.
Read More
| Daily Mail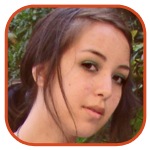 Tweet
Posted by Robin Paulson Categories: Buena Vista, Disney, Action, Adaptation, Science Fiction, Casting, Rumors, Upcoming Releases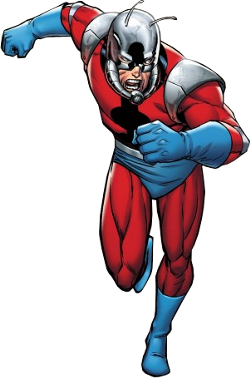 Paul Rudd has worn many hats and faces in his comedic film career, but now sources in Hollywood are saying that he'll soon be adding superhero to his resume.
Set to be helmed by Scott Pilgrim vs. the World director Edgar Wright, the Ant Man film is planned to be released after the sequel to The Avengers, in which Ant Man (real name Henry "Hank" Pym) is rumored to appear. Rudd is said to be in final talks of negotiations after having faced competition from The Dark Knight Rises star Joseph Gordon-Levitt.
Click to continue reading Paul Rudd to Star in Wright's 'Ant Man'?
Read More
| Daily Mail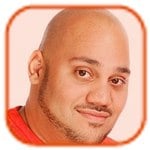 Tweet
Posted by Andru Edwards Categories: Short Films, Drama, Celebrity Controversy, New Releases, Rumors
Shia LaBeouf may face legal action for plagiarism over a short film he made.
The Transformers actor could be taken to court after being accused of the "blatant" borrowing of another artist's story for his project Howard Cantour.com without giving proper credit. Shia's project, which debuted online on Monday follows the story of a troubled internet film critic, and is extremely similar to a 2007 graphic novella by artist Daniel Clowes called Justin M. Damiano.
According to the New York Daily News newspaper, Clowes declined to comment, but his publisher Fantagraphics' Eric Reynolds claims the artist "is exploring his legal options." "LeBeouf changed the name of the main character, but he used the comic as a direct script and storyboard. Clowes has a real melodramatic voice that is very idiosyncratic and LaBeouf just used the dialogue word for word. There is no ambiguity. There is no way that anybody wrote this but Dan Clowes. It just defies any kind of logic or good sense. This was so blatant and inexcusable that it was as baffling as it was appalling," Eric told the publication.
Shia has since apologized for copying ideas from Clowes in a heartfelt statement posted online, admitting how "embarrassed" he feels about the situation. Howard Cantour.com has since been taken off the internet.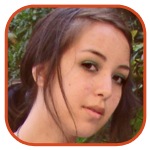 Tweet
Posted by Robin Paulson Categories: Columbia Pictures, Drama, Period, Celeb News, Filmmaking, New Releases
"I can't tell where [the accent] came from because I just kind of started speaking in it, and I've been watching a lot of reality TV shows and those reality TV shows have a lot of New Jersey women, so I can't say that it's not from them. I wish I could."
- American Hustle star Jennifer Lawrence explains how she crafted the accent for her critically-acclaimed performance.
(Make sure to check out other notable quotes.)
Read More
| Daily Mail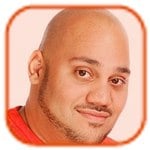 Tweet
Posted by Andru Edwards Categories: Paramount, Period, Sequels, Comedy, Celeb News, Filmmaking, Upcoming Releases
Christina Applegate wants to start work on Anchorman 3.
The Anchorman 2: The Legend Continues actress - who plays sexy newsreader Veronica Corningstone in the film series - is upset it took so long to get a sequel made to the original 2004 film, and can't wait to start on another installment. "I don't want to wait nine years. I would do [another] one next year if I could," she said.
Meanwhile Steve Carrell - who stars as part of the fictional Channel 4 news team in the movie alongside Christina, Paul Rudd, Will Ferrell and David Koechner - says they shot a huge musical number for the movie, but it was later left out from the final cut: "There was an entire musical number that we spent a week shooting It was cut from the final movie. It was very good and we all thought, 'Boy, this is gonna be a real cornerstone of this entire thing,' but I guess it just took a left turn."
Click to continue reading Christina Applegate Ready to Film 'Anchorman 3'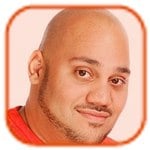 Tweet
Posted by Andru Edwards Categories: Paramount, Biopics, Drama, Comedy, Celeb News, Filmmaking, Upcoming Releases
Jonah Hill has confirmed Leonardo DiCaprio was throwing up on the set of The Wolf of Wall Street.
The actor decided to take revenge on his co-star for "basically beat[ing] the c**p" out of him for six months while filming Martin Scorsese's new black comedy, and tricked Leonardo into eating so much sushi that the A-list actor was "throwing up into a waste bin."
Jonah used his improvisation skills to insist, "No, you have it," in every take of a scene in which his character was supposed to scoff the Japanese delicacy, and the raw fish obviously didn't agree with Leonardo. When asked if the Titanic hunk had got his own back yet, Jonah joked to E! News, "Well, now he is! Since you asked him that question he's probably going to beat me up again!"
Aside from the vomit-inducing prank, Jonah claims the pair got on brilliantly while making the film based on New York stockbroker Jordan Belfort's memoir and believes their chemistry shines through on screen. "No, he's the greatest. I was really happy with how [his and Leo's characters'] relationship is, you know the business partners and best friends, and I think if I didn't love and respect Leo and have that love for him, that wouldn't have come through as much as it did," Jonah explained.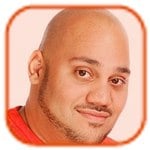 Tweet
Posted by Andru Edwards Categories: Warner Bros, Comedy, Sports, Celebrity Gossip, Home Entertainment, New Releases
Robert De Niro punched Sylvester Stallone "a couple of times" while filming Grudge Match.
The Rocky Balboa star admits he wanted to take the boxing scene in the comedy movie further than acting, so he allowed De Niro, who has two Oscar Awards under his belt, to smash him across the face and knock him to the floor to make it feel like a real fight.
"I told him [De Niro], 'In here, your Oscars are not going to help you pal, you're in Rockyland.' He was very feisty, he took a good shot. It was very, very hard, the training. He hit me a couple of times because, you know, you want to get that realism. But when I saw him take some falls and I took some falls I said, 'This is getting good, this is not a joke fight,'" Stallone said.
However, the 67-year-old actor admits jumping into the ring with De Niro, 70, was harder than he thought it would be because they couldn't pull off the same stunts they could during their younger years. Although, he believes the film - which follows a pair of ageing boxing rivals who are coaxed out of retirement to fight one last time - suited him down to the ground because it was very "age appropriate." Stallone explained, "We weren't jumping around like we were 22, even though I wanted to; I wasn't able to."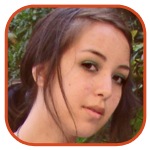 Tweet
Posted by Robin Paulson Categories: Short Films, Celebrity Controversy, New Releases
Shia LaBeouf just can't come out with a project these days without stirring up a bit of controversy. Whether it's with Alec Baldwin on Broadway or Brad Pitt on the set of Fury, it seems as though he's constantly angering someone when it comes to his craft. Today, that someone is Ghost World artist Daniel Clowes.
Although his short film HowardCantour.com - which stars Jim Gaffigan - already premiered at last year's Cannes Film Festival, it was its online unveiling yesterday that allowed people to take notice and quickly thereafter become outraged over its blatant plagiarism of Clowes' 2007 comic Justin M. Damiano.
Click to continue reading Shia LaBeouf Rips Off 'Ghost World' Artist
Read More
| Buzzfeed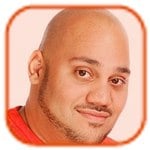 Tweet
Posted by Andru Edwards Categories: Action, Remakes, Casting
WWE star Ryback wants to replace Arnold Schwarzenegger in the Terminator franchise.
The 32-year-old professional wrestler - real name Ryan Reeves - has admitted he would love to launch a Hollywood career like fellow wrestler-turned-actor Dwayne Johnson and has had a lifelong ambition to play the cyborg assassin character that propelled Arnold, 66, to worldwide stardom in 1984. "I feel like I'd be the perfect comic book villain. I've always said that I've been waiting for the Terminator remake to happen so that I can take on that role. So if anyone out there is listening - the big guy wants to be the Terminator," he said.
Although Ryback would love to play the famous role, the dedicated grappler would only consider an acting career if it didn't interfere with his grueling wrestling schedule: "I'm a WWE superstar first and foremost and I enjoy working the WWE schedule and I take pride in being able to do all I've done - all the live events since I've been here, and being in all the television tapings and working the full schedule, being on the road five days a week and home a day and a half. If we're able to work something out and if we have a weekend off here and there to do a movie or to go that route and still be a WWE Superstar, then, let's do it!"
Click to continue reading WWE Star Ryback Wants to Replace Schwarzenegger in 'Terminator'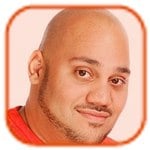 Tweet
Posted by Andru Edwards Categories: Paramount, Period, Sequels, Comedy, Filmmaking, Upcoming Releases
Will Ferrell stole a bus while filming Anchorman 2: The Legend Continues.
The 46-year-old actor almost ended up behind bars after he hijacked the single-deck vehicle with his co-stars and whizzed around Atlanta, Georgia, the stunt attracted the attention of police who followed them around the city. "On a lunch break, we stole a city bus, and we were just driving it through the streets of Atlanta and the cops were chasing us. It was art imitating life. We were gone for four hours, and then we hopped out of the bus and said, 'Hey, it's us,' and everyone had a big laugh," he recalled.
Meanwhile, the funnyman admits he was surprised by Kanye West, who has a cameo appearance in the sequel, and his passion for comedy, and admired his creativity and dedication to his career: "That was really fascinating because he came on the set and he was the exact antithesis of what you thought he'd be. He was such a fan of comedy, he was almost reverential and quiet around us. He stayed for two days. He wanted to hang around the whole time, but he's probably the most prolific, creative person I've ever been around, because while he was off set he was on the phone talking about a photo shoot, he was writing down lyrics. His mind is constantly working."
Click to continue reading Will Ferrell Stole a Bus During 'Anchorman 2' Filming
© Gear Live Media, LLC. 2007 – User-posted content, unless source is quoted, is licensed under a Creative Commons Public Domain License. Gear Live graphics, logos, designs, page headers, button icons, videos, articles, blogs, forums, scripts and other service names are the trademarks of Gear Live Inc.