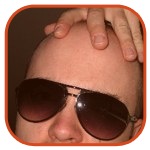 Tweet
Posted by Johnny Mercedes Categories: 20th Century Fox, Action, Adventure, Drama, Religious, Science Fiction, Thrillers, New Releases, Theatrical Reviews
The Alex Garland/Danny Boyle team is back with another harrowing look at humanity, it's need for hope and willingness to sacrifice, both on a grand scale and within each of us.
The year is 2057. The sun, the source of all life on Earth, is dying. A spaceship called Icarus II is 60 million miles from the world, en route with a crew of eight scientists, physicists, and astronauts to set off a type of nuclear bomb in hopes of reigniting the dwindling star. This group of experts represent the last hope for Earth and all of mankind, and their mission, like that of the first Icarus journey, is based on theoretical science in the face of unknown conditions — mere miles from the surface of the sun.
Visually stunning and intense beyond imagination, Sunshine reminds everyone of the insignificance humanity represents on a grand scale, while simultaneously inspiring us to fight for it.
Click to continue reading Review: Sunshine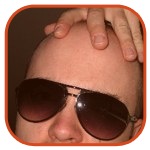 Tweet
Posted by Johnny Mercedes Categories: Distribution, Home Entertainment, New Releases
I've been using the Blockbuster Total Access service for about four months now, and while the convenience of exchanging movies same-day seemed efficient in the beginning, the availability of titles both in-store and online has left much to be desired. However, in the last three weeks, I've begun to notice one major benefit of the service.
I live in Seattle, very close to the downtown area in a small condominium. Because I'm tightly packed into an urban area, I don't own a car and do most of my roaming on foot. The nearest Blockbuster store is half a mile from my home in a neighborhood full of moderate hills and slopes — it's not Everest, but it's not level ground, either. Now, I've been watching what I eat recently — my girlfriend and I want to look good on the beach this summer — but by no means was I expecting to start dropping pounds.
The other odd change I've noticed, besides the fewer calories and healthier diet, has been the number of trips I've taken per week to the Blockbuster store and back, sometimes averaging close to four or five times. One might think that I just watch a lot of movies and am trying to take advantage of the service to get my money's worth. Well, that would only be partly true: I do watch a lot of movies, but only ones that I've chosen specifically for review on FilmCrunch. This means that I have one (sometimes two) new releases to pick up every week, and I have about five or six days to get that movie and watch it. When I've decided on a film, along with my friend and co-host Veronica Santiago, I quickly put it at the top of my Blockbuster queue, making sure I've timed the return of my mailer so that it will come quickly. This also counts as one walk to the mailbox and back. We all know what Blockbuster's availability is online, so I don't often hold out much hope. But luckily, they send the second movie in my queue, and I can go to the store with that mailer and exchange it for an in-store DVD. Oh, but wait — the in-store supply is all but decimated in the few weeks after a new release. This is where I start to feel frustrated.
What happens now is at first a casual, then desperate attempt at getting my DVD before the deadline, walking to and from the store over and over, checking everyday for the new releases I require. During this time I noticed that I felt a bit slimmer. Sure enough, I went to my scale and saw a shortage of around three pounds. I thought, Okay, I had planned on getting to the gym, but that didn't work out. What other activity could be causing this? Then, it hit me: Because Blockbuster Total Access has such a poor selection of new-release titles, I'm burning calories with all the trips I make back and forth, attempting to take advantage of the convenience they offer.
I've now lost around five pounds, with a beginning high of 159 and a current, satisfying 154. In a way, I've become Subway's Jared, blending consumerism with a little exercise. And if I'm Jared, then Blockbuster is Subway, offering a decent product at a decent price, but leaving customers wishing for the piled-high toppings and sauces that aren't all that good for you — you know, the sandwich you like better.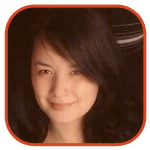 Tweet
Posted by Veronica Santiago Categories: 20th Century Fox, Disney, MGM, New Line, Paramount, Sony, Universal, Warner Bros, Animation, Drama, Family, Horror, Musicals, Period, Political, Romance, Science Fiction, Sequels, Comedy, Thrillers, Box Office, Lists, New Releases
Looks like Homer ain't gonna be needing a deal on donuts anymore….
With a $74 million opening weekend, The Simpsons Movie debuted higher than most of the animated features released…ever. Only the two Shrek sequels did better. Quite a head-shaking number since we can still see the series for free on television. But viewers from every single Springfield in the US—plus a thousand other cities out there—love the family so much, they were willing to pay for more. Especially when it comes with nudity.
What theatergoers aren't willing to pay for is more Lindsay Lohan. I Know Who Killed Me placed a dismal 9th, possibly due to lack of promotional work by the star. How ironic that in the end it was Lindsay who was responsible for killing the movie and possibly her career.
Click to continue reading Box Office Breakdown: A Homerun For Homer
Read More
| Variety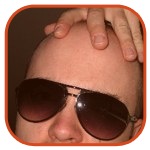 Tweet
Posted by Johnny Mercedes Categories: Paramount, Action, Drama, Horror, Mystery, Thrillers, New Releases, DVD Reviews
David Fincher's slow, introspective thriller was released on DVD last week.
In the late 1960s, the San Francisco Chronicle receives one of the first letters from the Zodiac killer, a partial cipher detailing the gruesome deaths of his first victims and his intention to kill again. What begins as a unique gimmick attached to senseless murder becomes a calculated plan to confuse and manipulate San Francisco police and news media, leaving the city in a state of panic. Robert Graysmith, a young cartoonist for the Chronicle, grows obsessed with the Zodiac and, with the help of some local detectives, sets out to uncover the truth behind his identity.
Please read FilmCrunch's full Zodiac review.
Click to continue reading DVD Review: Zodiac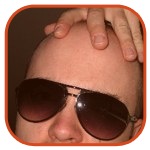 Tweet
Posted by Johnny Mercedes Categories: New Line, Drama, Horror, Mystery, Thrillers, Home Entertainment, New Releases, DVD Reviews
The slickly-directed and highly-stylized Joel Schumacher film about an ordinary man's infatuation with an extraordinary number was released on DVD this week. Starring Jim Carrey and Virginia Madsen, The Number 23 delves deep into the psyche of Walter Sparrow, a man all too ordinary, and a small red book that enters his life. The thin, disheveled paperback tells the story of Fingerling, a detective whose encounter with the eponymous number grows into an obsession beyond the bounds of logic — an obsession that begins to take hold of Sparrow himself.

Although the film looks beautiful in every way, and the performances hold up enough to keep one intrigued, The Number 23 attempts to invoke malevolence from mathematical coincidence and superstition, and neither become anything more for it's audience.

Please check out FilmCrunch's full video review and textual review.
Click to continue reading DVD Review: The Number 23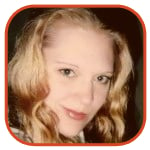 Tweet
Posted by K.C. Morgan Categories: Paramount, Action, Science Fiction, Sequels, Casting, Upcoming Releases
We've come a long way since the original Star Trek that captivated the imaginations of a generation. Several movies, four full-fledged series, and a million Trekkie conventions later, the Star Trek machine is still churning…and Leonard Nimoy is still Mr. Spock (whose first name, as we know, is unpronounceable). Nimoy will put the pointy ears on again to reprise his role in the newest Star Trek flick, which will be released in Christmas of 2008. Zachary Quinto, who looks rather like Nimoy and will play the young version of Spock, stood with the 76-year-old actor when the announcement was made at a recent convention. William Shatner is also said to have an appearance in the upcoming film, as none other than James T. Kirk, though this is as yet unconfirmed. During the convention, a fan asked Nimoy how he felt about being "replaced" by Quinto, to which Nimoy replied "It was logical." You said it, Mr. Spock.
Read More
| Yahoo News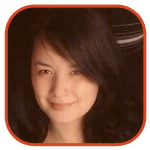 Tweet
Posted by Veronica Santiago Categories: Warner Bros, Adaptation, Drama, Period, Casting
I kid you not. My husband loved the Watchmen comic book series so much he actually read the whole thing to me right after we started dating. Luckily, I had the pictures to distract me. And luckily for him—I married him anyway. Now, I'm not saying I didn't enjoy the story….it was just weird having a comic book dictated to me.
For those who are equally enthusiastic about the 1980's Alan Moore series, you may be happy to know that casting has finally been announced for a film adaptation. Whether you agree with the choices in an entirely different matter.
Billy Crudup (Almost Famous) = Dr. Manhattan
Patrick Wilson (Little Children) = Night Owl
Matthew Goode (The Lookout) = Ozymandias
Jeffrey Dean Morgan (Weeds, Grey's Anatomy) = the Comedian
Jackie Earle Haley (Little Children) = Rorschach
Malin Akerman (Harold and Kumar..) = Silk Spectre
The Cold War-set movie will be directed by 300's Zack Snyder. While I may have feigned interest six years ago, I'm sure I will be there on opening day (assuming the production ever gets started). Meanwhile, there is one casting announcement piquing my catty alter-ego. Billy Crudup (the man who abandoned a pregnant Mary-Louise Parker) and Jeffrey Dean Morgan (the man who just dated Mary-Louise Parker) are in the same movie together??? Muy interesante!
Read More
| Variety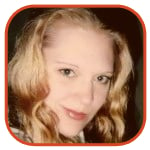 Tweet
Posted by K.C. Morgan Categories: Musicals, Casting, Celeb News, Celebrity Gossip, Upcoming Releases
Last weekend, Paris Hilton revealed to People magazine reporters that she was scheduled to begin working on a new movie, filming of which will begin in a few short weeks. The cat may be out of the bag, though, as Paris let a few more clues slip. Though nothing has been officially announced, it seems likely that Hilton will be taking on a project that might just be little too much for her. That's right…Paris Hilton is going to be in a movie musical.
Dreamgirls was a huge success…so is the re-made version of Hairspray. Chicago won critical acclaim, and the re-make of The Producers was hilarious. Hollywood has a long history of turning out great movie musicals. But, for anyone that saw Alicia Silverstone bomb at the box office with Love's Labour's Lost, you know it can often go the other way, too. Will Paris find lasting musical movie success? The truth is, Hilton's voice isn't going to win any prizes…but her star power is probably enough to keep even the worst musical movie from failing. After all, millions did tune in to see her on Larry King.
Click to continue reading Paris Hilton's Latest Project
Read More
| E! Online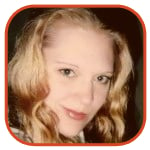 Tweet
Posted by K.C. Morgan Categories: Paramount, Adaptation, Classics, Drama, Casting, Upcoming Releases
Of all the actresses in all the sets in all the world, Angelina Jolie had to walk into Old English literature. She'll be part of the cast in Paramount's Beowulf, directed by Robert Zemeckis. Anyone who sat through High School English will probably remember the ancient tale of warrior Beowulf against nasty little Grendel, one of the most famous literary villains. Ray Winstone will play the title character in the flick, with Crispin Glover slated to play the monster. Jolie will play the monster's mother, seductress of Beowulf and more desperate for a child than your average thirty-five-year-old single woman. The epic poem was carefully translated into an understandable script, with strong sexual overtones igniting an otherwise somewhat dry tale of heroism. Film insiders say the integrity of the book has been preserved.
Read More
| LA Times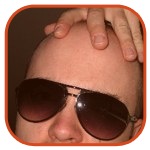 Tweet
Posted by Johnny Mercedes Categories: Disney, Miramax, Touchstone, Family, Distribution, Filmmaking
Two months ago, the MPAA announced that any films submitted for rating would now be scrutinized for instances of cigarette smoking, particularly when it is glamorized. This new regulation was aimed at keeping these images away from the eyes of young, malleable children, and could affect said film's rating, though the deciding criteria remains unknown. Now family-friendly juggernaut Disney has become the first major Hollywood studio to back the MPAA's anti-smoking decision to help keep cigarettes away from the youth of America.
The decision was made as a result of recent studies exploring the affect current films have on children given the ubiquitous nature of these images — the results don't look good. It seems that 90 percent of all films depict smoking, and that children with the highest exposure to these films are three times more likely to try smoking.
In addition to banning smoking in all upcoming releases, Disney has said it will place anti-smoking public service announcements on any future DVDs that feature smoking, and they are encouraging theater owners to do the same on the big screen. The company's two other labels, Touchstone and Miramax, will also be strongly discouraged from producing or distributing movies with images of smoking, though how strong the discouragement remains unclear.
Disney may be taking an important step in the fight against this national health crisis, but film is only a small piece of the pie. It is up to our government to implement proper anti-smoking education for children — a quick PSA before a movie will do nothing. And it helps to remember that smoking, unlike violence or sexual imagery, is around children all the time, wherever they go. The only way to make real change is with parents who feel a need to protect their children. Light a fire under them, and the problem will smoke itself.
Read More
| Reuters

© Gear Live Media, LLC. 2007 – User-posted content, unless source is quoted, is licensed under a Creative Commons Public Domain License. Gear Live graphics, logos, designs, page headers, button icons, videos, articles, blogs, forums, scripts and other service names are the trademarks of Gear Live Inc.