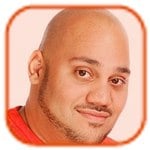 Tweet
Posted by Andru Edwards Categories: Casting, Celeb News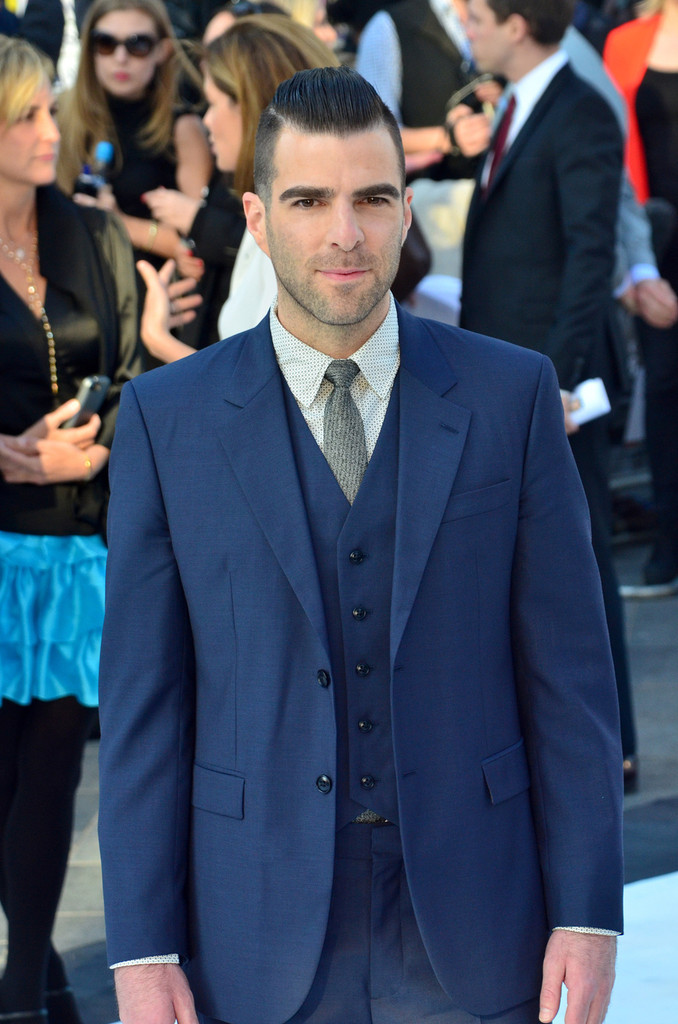 Zachary Quinto has been offered more acting jobs since coming out as gay. The Star Trek Into Darkness star - who plays Mr. Spock in the revamped franchise - is glad he opened up about his sexuality and believes it has a had a positive impact on his career.
"I haven't stopped working, I've only worked more since I came out," he told chat show host Jonathan Ross.
The actor also revealed he was encouraged to come out after a string of teenage suicides occurred in America shortly after he finished performing in a play called Angels in America, which focused on New York City during the height of the AIDS crisis: "I just felt like it was a convergence for me where I was in a position, and am in a position, for young people to look at the experience that I've had, to look at the opportunities that have been presented to me and to recognize in themselves that there is no limitation and that we live in a time where the tide is changing. For me I felt like it was the right time and the right way."
Click to continue reading Zachary Quinto Offered More Work Since Revealing He's Gay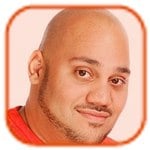 Tweet
Posted by Andru Edwards Categories: Warner Bros, Sequels, Comedy, Celebrity Gossip, Upcoming Releases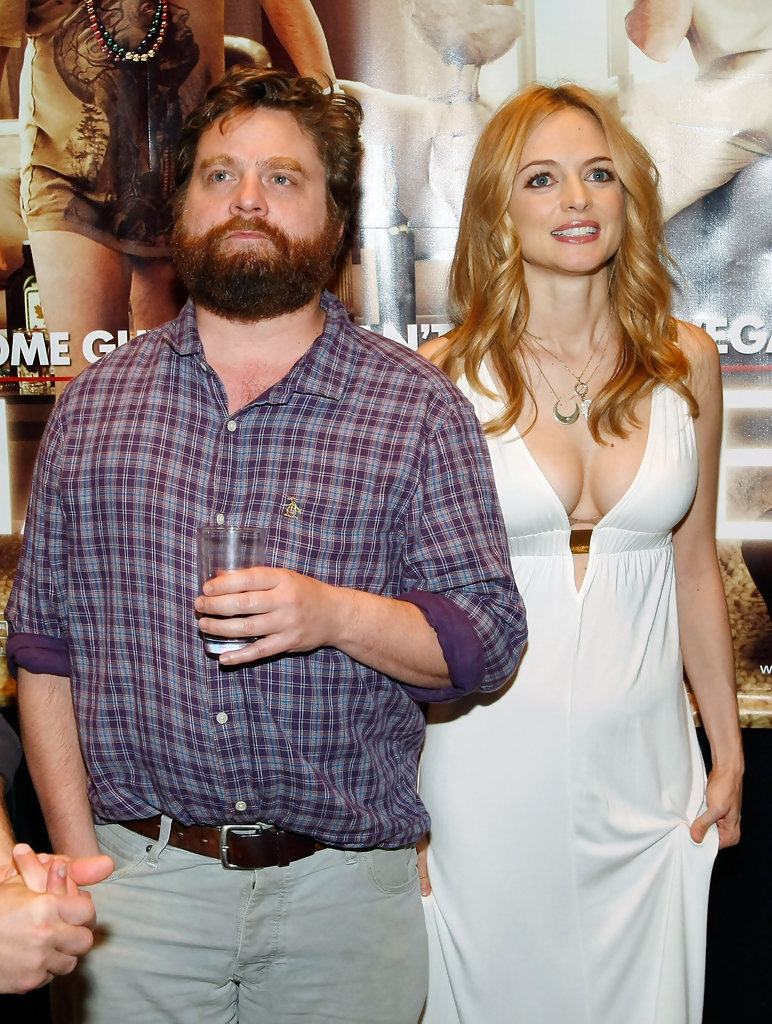 Heather Graham thinks Las Vegas is "phony."
The 43-year-old actress returned to the gambling capital in the Nevada desert to film the third installment of The Hangover, but finds it too superficial for her taste: "I don't like Las Vegas. People seem phony, they're spending all their money and it's sad. And it's also so cold with permanent air conditioning everywhere. I'm more the type who wants to be outside and look at a tree. I don't want to look at a machine."
Although she didn't enjoy the location, Heather especially liked the luxury trailers she and her co-stars - Zach Galifianakis, Bradley Cooper and Ed Helms - stayed in during filming. When asked what was different this time round, she replied, "Well, we had much nicer trailers, they're gorgeous, you can live in there, they're so nice! And Zach has gone on a total health kick, he's Mr Healthy, he's observing this really strict diet. He's this crazy comedian, but now he's super health-conscious, he doesn't eat sugar or gluten."
The film hits theaters May 24.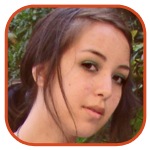 Tweet
Posted by Robin Paulson Categories: Adaptation, Romance, Casting, Celebrity Gossip, Rumors, Upcoming Releases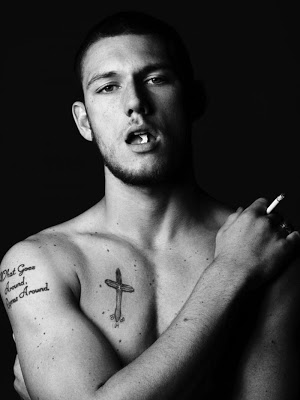 The film adaptation of controversial romance novel 50 Shades of Grey might have found its leading man.
It is rumored that director Gus Van Sant had British actor Alex Pettyfer - whom you may recall as Adam from Magic Mike - test for the role of Christian Grey, the protagonist of E.L. James' steamy romance novel. While nothing is set in stone just yet, sources say that Van Sant has had Pettyfer test a scene with an unknown actress in order to impress the film's producers.
Ryan Gosling and Zac Efron are among some of the stars whose names have been suggested for the role of Christian.
As for the role of the female lead, Anastasia Steele, both Elizabeth Olsen and Emma Watson have ruled out the possibility of accepting the part.
There's no word yet as to when the film is due to be released.
Read More
| Daily Mail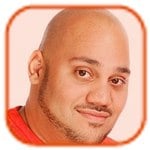 Tweet
Posted by Andru Edwards Categories: Action, Adaptation, Sequels, Trailers, Upcoming Releases, Videos
The long-awaited trailer for Thor: The Dark World is finally here, offering a look at the main characters in the film, like Malekith (played by Christopher Eccleston.) Thor: The Dark World hits theaters on November 8, 2013.
Just as Marvels "Thor: The Dark World" continues the big-screen adventures of Thor, the Mighty Avenger, as he battles to save Earth and all the Nine Realms from a shadowy enemy that predates the universe itself. In the aftermath of Marvels "Thor" and "Marvels The Avengers," Thor fights to restore order across the cosmos…but an ancient race led by the vengeful Malekith returns to plunge the universe back into darkness. Faced with an enemy that even Odin and Asgard cannot withstand, Thor must embark on his most perilous and personal journey yet, one that will reunite him with Jane Foster and force him to sacrifice everything to save us all.
Check out the trailer after the break!
Click to continue reading Thor: The Dark World trailer [Video!]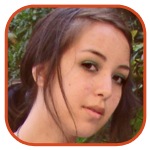 Tweet
Posted by Robin Paulson Categories: 20th Century Fox, Buena Vista, FOCUS, Disney, Paramount, Universal, Warner Bros, Weinstein Company, Action, Adventure, Animation, Biopics, Drama, Family, Horror, Independent, Period, Remakes, Satire, Science Fiction, Sequels, Comedy, Thrillers, Box Office, New Releases
There's a reason why action films want to cast Tom Cruise - one of today's highest-paid actors - and the numbers from his latest film's weekend debut certainly spell it out.
His futuristic sci-fi flick Oblivion took the number one spot at the box office this weekend with $38.1 million, bumping down last week's top film 42 down to second place with $18 million. The animated family film The Croods stayed put at number three with a solid $9.5 million while Scary Movie 5 fell two spots to number four with $6.2 million. G.I. Joe: Retaliation rounded out the top five with $5.7 million.
Click to continue reading Box Office Breakdown: 'Oblivion' Makes a Great Impression
Read More
| Box Office Mojo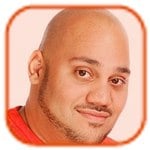 Tweet
Posted by Andru Edwards Categories: Paramount, Action, Thrillers, Celebrity Gossip, Filmmaking, New Releases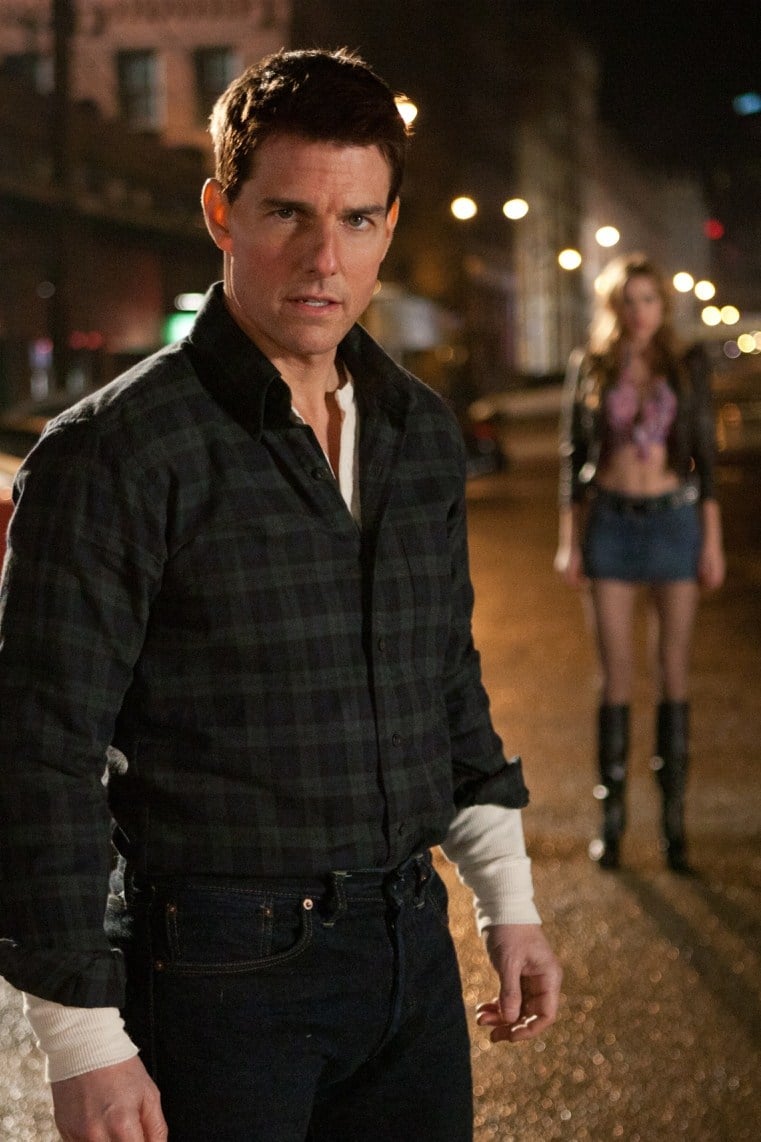 Tom Cruise isn't afraid to get injured on set. The 50-year-old actor is famous for doing his own stunts and despite being a huge Hollywood star, he throws himself into every action sequence without complaint.
Defence Lab's Andy Norman, who was the fight consultant on Jack Reacher, said, "Tom gets right in there, he'll take the knock and the bruises and he doesn't want us to hold back. He'll still be there at 2am going over fight scenes, he's a total perfectionist."
Andy also revealed Tom is involved in every stage of planning the fight scenes in his films because he wants to get the emotion behind the action right: "A fight scene like the one in Jack Reacher where he takes on five guys at once can take up to eight weeks to put together and Tom is involved from day one. Tom is so famous in the industry for his focus and he gets so into the character he wants to be there from when we first get together to talk about the fight. He wants to know the emotion, the reason behind it, the why, how much training he needs, the intensity and he makes the job easier because you're not having to carry him The process is quite collaborative because you've got the emotion from the script and we have to see how Tom wants to show that emotion and we work out how to put that together from the movie."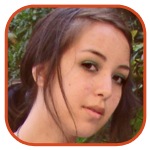 Tweet
Posted by Robin Paulson Categories: Warner Bros, Adaptation, Classics, Drama, Romance, Celeb News, Upcoming Releases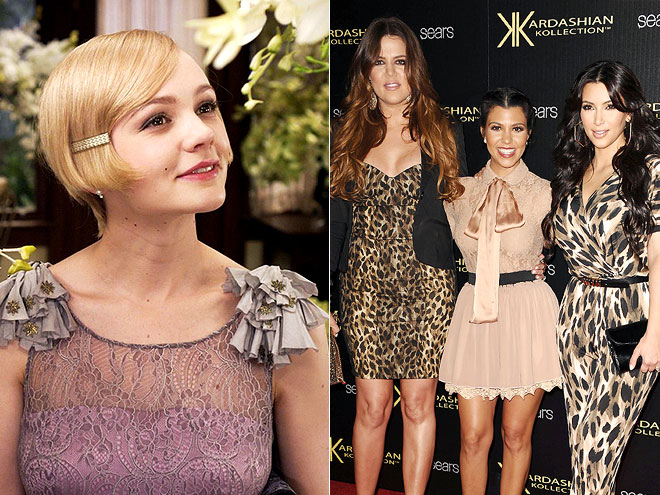 "She's in her own TV show. She's like a Kardashian."
- Carey Mulligan compares her character, Daisy Buchanan, from her upcoming film Gatsby, to reality stars of Keeping Up with the Kardashians.
(Make sure to check out other notable quotes.)
Read More
| People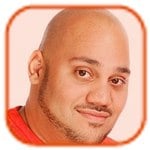 Tweet
Posted by Andru Edwards Categories: Buena Vista, Disney, Paramount, Action, Adaptation, Science Fiction, Thrillers, Casting, Celeb News, Celebrity Gossip, New Releases, Rumors, Upcoming Releases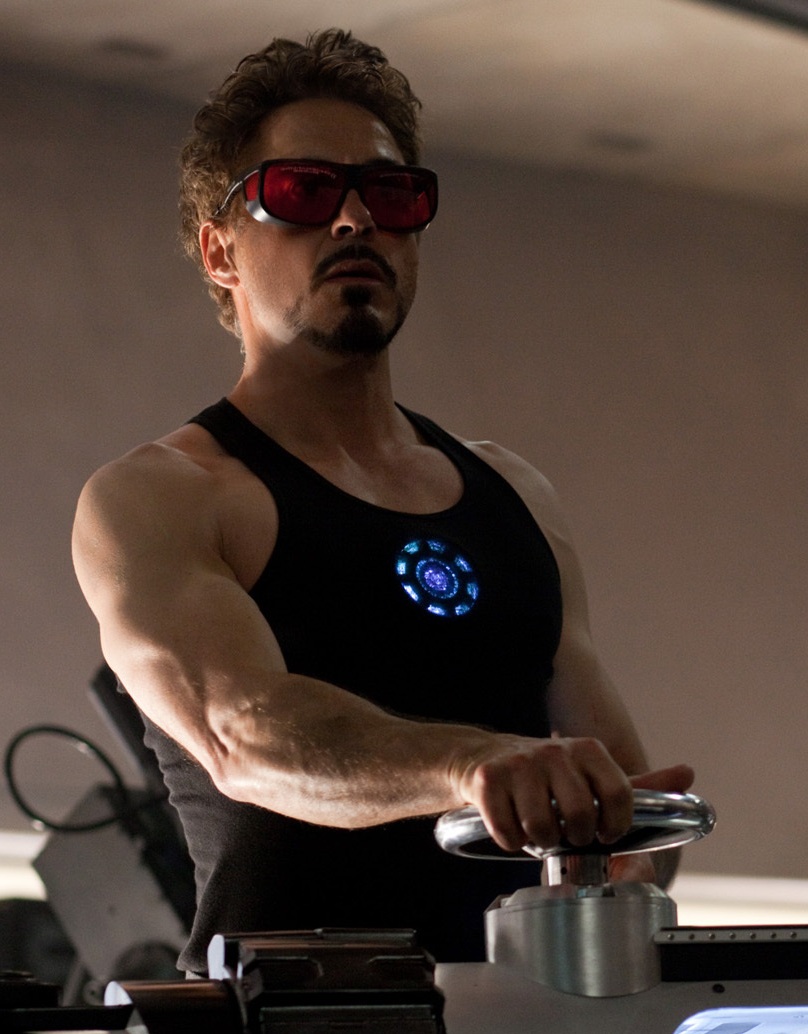 Robert Downey Jr. will return for Iron Man 4. The 48-year-old actor has thus far refused to confirm if he will make another movie in the successful franchise, but director Shane Black is confident Robert will return for at least one more outing as Tony Stark/Iron Man.
Speaking at the Iron Man 3 UK premiere at Odeon Leicester Square in London on Thursday, Shane told BANG Showbiz, "I think he'll be back for another one. I'm sure of it."
Co-star Ben Kingsley heaped praise on Robert for his portrayal of the billionaire businessman turned superhero: "I think what the film examines, thanks to Robert Downey Jr.'s wonderful sense of performance is, you have the iron suit and the man inside it. Which is which? Which is the more powerful? Is it the guy inside the suit, or is it the suit itself?"
Meanwhile, Rebecca Hall, who plays Maya Hansen, couldn't hide her delight at joining the cast.
Click to continue reading Robert Downey Jr. to Return for 'Iron Man 4'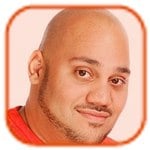 Tweet
Posted by Andru Edwards Categories: Announcements, Features, Music, Portable Audio / Video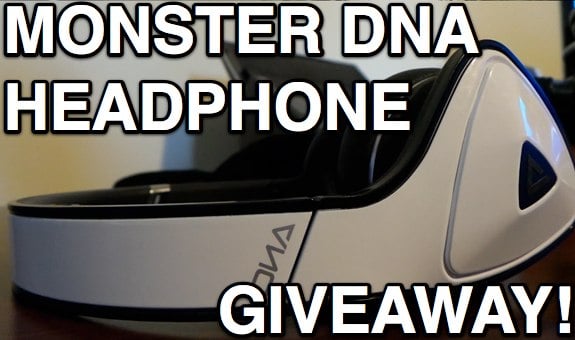 Aww yeah! That's right--we're giving away a pair of the brand new Monster DNA White Tuxedo headphones, which just hit stores this today! No need for you to drop a couple hundred bucks on 'em though, because we've got your hook-up right here (provided you win, of course!) In case you missed it, we've put out a ton of into on the Monster DNA White Tuxedo headphones over the past couple of days. Here's a refresher on what you're trying to win:
Pretty exciting stuff, right? So, how do you enter to win the Monster DNA White Tuxedo headphones? Simply use the widget below to keep track of your entries! We've got a lot of ways for you to enter, but don't check off any that you don't actually perform. If you do, you'll be eliminated. Also, note that one of the options grants you ten entries. Might wanna give that one a look:
By the way, if you wanna pick up a pair of Monster DNA White Tuxedo headphones on your own, they're available now!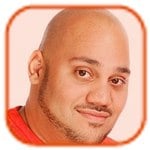 Tweet
Posted by Andru Edwards Categories: Casting, Celeb News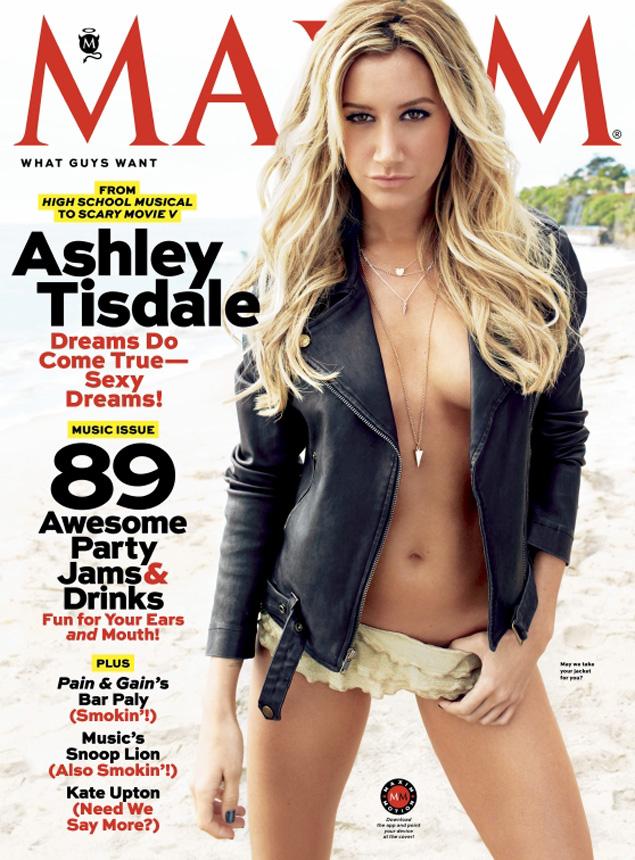 Ashley Tisdale would never go topless on screen.
Although the 27-year-old actress recently posed for the new issue of Maxim magazine in just an open leather jacket and underwear, she draws the line at baring all onscreen.
"I don't think I'd ever do a topless role. I'll do drama and stuff but I don't think I'll ever go topless for something. I'm very comfortable in my body. I'm definitely more of a comedian. I don't really take myself too seriously," she said.
However, the High School Musical star loved taking part in the sexy shoot for the men's magazine and hasn't ruled out similar work in the future: "Maxim was fun and I was really excited.. It was shot at the beach in Malibu, and I'm, like, a beach type of person. I feel like it was cool."
© Gear Live Media, LLC. 2007 – User-posted content, unless source is quoted, is licensed under a Creative Commons Public Domain License. Gear Live graphics, logos, designs, page headers, button icons, videos, articles, blogs, forums, scripts and other service names are the trademarks of Gear Live Inc.