Tuesday November 3, 2009 10:50 am
Joss Whedon Was Serious About Terminator Bid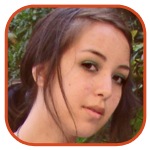 Tweet
Posted by Robin Paulson Categories: Warner Bros, Action, Classics, Science Fiction, Sequels, Thrillers, Celeb News, Celebrity Gossip, Rumors
When I read Joss Whedon's open letter (seen in full after the jump) to the Terminator owners (putting down a $10,000 bid for the rights), I laughed so hard that I actually didn't think that the Dollhouse creator penned it himself.
Up against moguls like Sony Pictures and Summit Entertainment (the folks behind the very profitable Twilight franchise), Whedon barely seems to stand a chance as he waves his meager $10,000 offer around—was he serious at all? Turns out that the geek extraordinaire hasn't wanted money this badly "since they auctioned off frames from The Little Mermaid."
When asked if he finds his bidding laughable, Whedon remarked, "What do you mean, funny?! You think $10,000 is funny?! Here's the thing: It's not a slam on The Terminator. I love The Terminator. That part's totally true. So you know what, never hurts to ask."
To much of his fans' surprise, the writer-director claims that he doesn't just like the series because his former co-worker Summer Glau was on the television series: "I loved the movies, even the later movies. I loved the mythology. I loved the TV show [The Sarah Connor Chronicles]–like, really loved. Not for pretend. And not just because of [star] Summer [Glau]."
Read More
| Entertainment Weekly
Then Whedon gets a little more straightforward, opening up about his personal relationship with the franchise:
"But mostly, it's just me being a dumb-ass, because that seems to be what I do best—I'm not even very good at that. So, no, I do not think they're going to call me and say 'Congratulations! We'll have that $10,000 now.' Although, it would be non-exclusive. Other people could make Terminator movies and TV shows too. I'm just putting that out there in case you publish this. But I adore the franchise. I literally did learn a huge amount from that [franchise]. [The Terminator] came out when I was in college, and I was like, This is how you construct a story. It's very important to me. That part was true. The part where I think I'm going to get it, not so true. And certain ideas, like [bidding for] The Lord of the Rings and the Batman franchise, also possibly not true. If they will give them to me for $10,000, I absolutely would write a check. That's true. They just didn't say those [properties] were for sale. They said they were on back-order, is what I understand. It's all ridiculous, but it comes from love."
Who knows—maybe if Joss gets his hands on those Terminator rights, he'll be better at cajoling Governor Schwarzenegger into actually appearing in the next film! What have they got to lose?
Whedon's letter as posted on Deadline Hollywood:
An Open Letter to the Terminator Owners. From a Very Important Hollywood Mogul

Dear Sirs/Ma'ams,

I am Joss Whedon, the mastermind behind Titan A.E., Parenthood (not the movie) (or the new series) (or the one where 'hood' was capitalized 'cause it was a pun), and myriad other legendary tales. I have heard through the 'grapevine' that the Terminator franchise is for sale, and I am prepared to make a pre-emptive bid RIGHT NOW to wrap this dealio up. This is not a joke, this is not a scam, this is not available on TV. I will write a check TODAY for $10,000, and viola! Terminator off your hands.

No, you didn't miscount. That's four—FOUR!—zeroes after that one. That's to show you I mean business. And I mean show business. Nikki Finke says the Terminator concept is played. Well, here's what I have to say to Nikki Finke: you are a fine journalist and please don't ever notice me. The Terminator story is as formative and important in our culture—and my pretend play—as any I can think of. It's far from over. And before you Terminator-Owners (I have trouble remembering names) rush to cash that sweet cheque, let me give you a taste of what I could do with that franchise:

1) Terminator… of the Rings! Yeah, what if he time-travelled TOO far… back to when there was dragons and wizards? (I think it was the Dark Ages.) Hasta La Vista, Boramir! Cool, huh? "Now you gonna be Gandalf the Red!" RRRRIP! But then he totally helps, because he's a cyborg and he doesn't give a s#&% about the ring—it has no power over him! And he can carry it AND Frodo AND Sam AND f@%& up some orcs while he's doing it. This stuff just comes to me. I mean it. (I will also offer $10,000 for the Lord of the Rings franchise).
2) More Glau. Hey. There's a reason they're called "Summer" movies.
3) Can you say… musical? Well don't. Even I know that's an awful idea.
4) Christian Bale's John Connor will get a throat lozenge. This will also help his Batwork (ten grand for that franchise too, btw.)
5) More porn. John Connor never told Kyle Reese this, but his main objective in going to the past was to get some. What if there's a lot of future-babies that have to be made? Cue wah-wah pedal guitar—and dollar signs!
6) The movies will stop getting less cool.

Okay. There's more—this brain don't quit! (though it has occasionally been fired)—but I think you get my drift. I really believe the Terminator franchise has only begun to plumb the depths of questioning the human condition during awesome stunts, and I'd like to shepherd it through the next phase. The money is there, but more importantly, the heart is there. But more importantly, money. Think about it. End this bloody bidding war before it begins, and put the Terminator in the hands of someone who watched the first one more than any other movie in college, including "Song of Norway" (no current franchise offer).

Sincerely, Joss Whedon.
© Gear Live Media, LLC. 2007 – User-posted content, unless source is quoted, is licensed under a Creative Commons Public Domain License. Gear Live graphics, logos, designs, page headers, button icons, videos, articles, blogs, forums, scripts and other service names are the trademarks of Gear Live Inc.