Latest Video: FilmCrunch 067: Hairspray, Chuck & Larry, Premonition reviewed
Veronica Santiago and Neil Estep review Hairspray, Chuck & Larry, and Premonition in this episode of FilmCrunch.
Play Video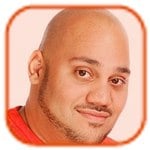 Posted by Andru Edwards Categories: Casting, Celeb News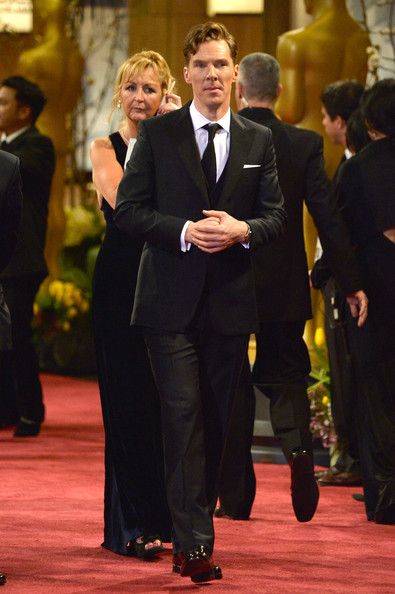 Benedict Cumberbatch wants to play a dumb character.
The Sherlock actor, who has just completed The Imitation Game, a biopic of British cryptographer, Alan Turing, insists he's ready for a less intellectual role. "I always seem to be cast as slightly wan, ethereal, troubled intellectuals or physically ambivalent bad lovers... I am so ready to play a really dumb character," the 37-year-old star told T magazine.
Benedict, who has also won awards for his role as Victor Frankenstein and his monster in the West End production, became a huge star after taking on the part of the titular detective in BBC1's Sherlock but admits he's not the nicest character to play: "I always make it clear that people who become obsessed with him or the idea of him - he'd destroy you... He is an absolute b*****d."
Click to continue reading Benedict Cumberbatch: I Want a Dumb Role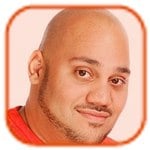 Posted by Andru Edwards Categories: Universal, Action, Sequels, Thrillers, Casting, Celebrity Gossip, Upcoming Releases
Katy Perry is set to audition for a role in Vin Diesel's new movie.
The "Roar" hitmaker could be turning her hand at acting after talking to the Hollywood actor-and-producer about a role in the xXx action franchise. Vin, 46, recently hinted he is considering the songstress - who has previously had a voice role in The Smurfs movies - for the female lead role and it now appears Katy could indeed be in line for the part.
Click to continue reading Katy Perry to Audition for Vin Diesel Movie?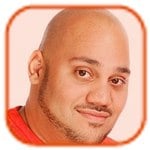 Posted by Andru Edwards Categories: Universal, Sequels, Comedy, Casting, Upcoming Releases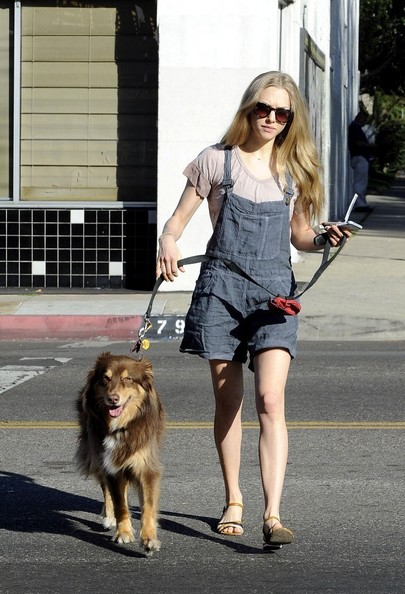 Amanda Seyfried will star in Ted 2.
The actress has been cast as the girlfriend of lead character John Bennett, played by Mark Wahlberg. The same role was taken by Mila Kunis in the first film - which saw her character, Lori, marry John at the end - but she will only have a small role, or will not appear at all in the sequel, according to Deadline.com.
The reason for the change of female lead has been put down to a creative decision by Seth MacFarlane, the movie's creator, who will produce, write and co-star in the sequel as the titular character, a foul-mouthed teddy bear who has been brought to life by John. Les Miserables star Amanda has previously said she will go to great lengths to get film roles, and is not above "begging" for a part she wants.
"Three years ago, a director told me I wasn't made for a certain role and he didn't want to meet me. I called up the casting director and begged him to let me have a trial. I went and he once again told me it was a no. I contacted an acting coach, which I never normally do, and went back in a different outfit and did the audition in a different accent, begging them to see me another time. They gave the role to someone else: but it didn't matter, I just wanted to be sure I had done my best. It's my biggest strength: not being scared of doing castings that some actresses think they're above. I had five auditions for Les Miserables! Of course, I would never go as far as getting undressed to land a role," she previously said.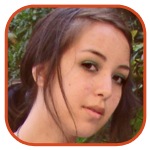 Posted by Robin Paulson Categories: Warner Bros, Action, Adaptation, Drama, Music, Musicals, Romance, Science Fiction, Sequels, Comedy, Thrillers, Awards, Casting, Celeb News, Celebrity Gossip, Scripts, Trailers, Upcoming Releases, Videos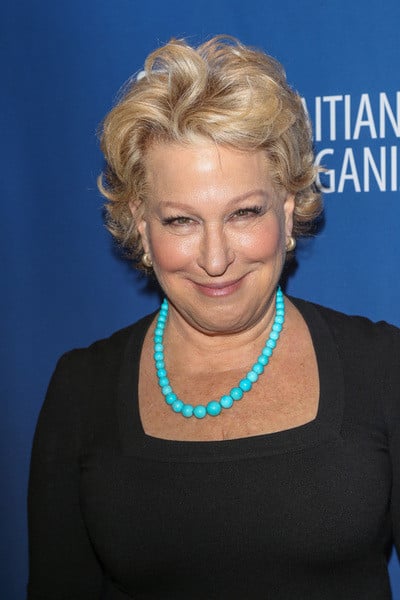 + Seth Green - whom you may recall from Robot Chicken, Family Guy, and Austin Powers - gives Larry King a compelling explanation as to why Ben Affleck is a poor choice as Batman in the upcoming Batman Vs. Superman film.
+ Bette Midler is set to appear at this Oscars this year - additionally, she'll be singing for the first time!
+ Pushing Daisies creator Bryan Fuller is in talks with Warner Bros. and Barry Sonnenfeld to adapt the short-lived (and much-loved!) ABC series into a musical for Broadway, which would star Pushing Daisies alum Kristin Chenoweth. Fuller says that he is also contemplating a film adaptation.
+ Michael Patrick King, who wrote for the Sex and the City series and directed both film adaptations, says that there's one more story to tell for Carrie, Charlotte, Miranda, and Samantha - greatly hinting at the possibility of a third film.
Click to continue reading Cinecast: Seth Green on Affleck's Batman, 'Pushing Daisies' Musical, 'SATC 3'?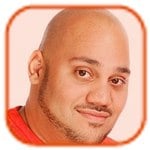 Posted by Andru Edwards Categories: Buena Vista, Disney, Action, Adaptation, Adventure, Science Fiction, Sequels, Casting, Celeb News, Upcoming Releases
Elizabeth Olsen has never been a fan of comic books.
The 24-year-old actress plays Scarlet Witch in the upcoming superhero movie The Avengers: Age of Ultron and, although she admits she's never really been one to read a comics, she insists she had heard of her alter-ego before she was handed the role.
"I'm not much of a comic book person. I like comic book movies but my brother [Trent, a screenwriter] is the comic book guy. If I'm having a meeting, I ask my brother to tell me about it. But of course I'd seen The Avengers! I've seen all the Marvel movies. I love those movies. Marvel keep the fantastical qualities but create something as realistic as they can make for this world. There's something genuinely broken. Everyone has their Achilles' heel," she said.
The screen star admits she doesn't know how she managed to secure herself the role in the Marvel movie, but doesn't think the director, Joss Whedon, hired her to wear racy outfits like the ones in the comic.
Click to continue reading Despite Being Cast in 'Avengers,' Elizabeth Olsen Doesn't Like Comics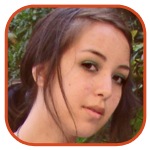 Posted by Robin Paulson Categories: Adaptation, Science Fiction, Thrillers, Casting, Upcoming Releases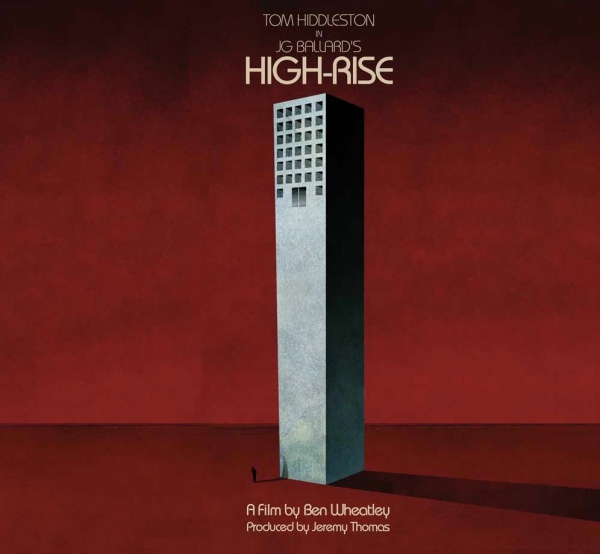 Tom Hiddleston is a busy man.
From playing Loki in The Avengers films to starring in Shakespeare's Coriolanus (to rave reviews, mind you!) at London's Donmar Warehouse, the 32-year-old actor will now take on the lead in an upcoming adaptation of the JG Ballard novel, High Rise.
The film takes place in the future, where technology is so advanced that inhabitants of an apartment building need not venture to the outside world for any of their needs; however, trouble begins when the power starts to fail and the differing levels of the building - equated with societal classes - turn to violence.
Set to begin production in June, Ben Wheatley (Kill List, Sightseers) will direct while Jeremy Thomas - who has been trying to get the film made for 30 years - will produce.
Read More
| Badass Digest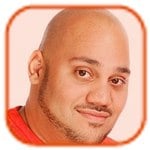 Posted by Andru Edwards Categories: FOCUS, Biopics, Drama, Independent, Period, Awards, Casting, Celeb News, New Releases
Matthew McConaughey wanted to take on film roles that "scare" him.
The actor, who has been nominated for an Oscar for his portrayal of a real-life AIDS victim in Dallas Buyers Club, made a conscious decision not to take a part in another romantic comedy, after appearing in How To Lose a Guy In 10 Days and Failure to Launch.
"I'm not going to carry on doing the same thing over and over. I was reading romantic comedies. And I liked them. But I wanted to do something that scares me a little bit. The first move was saying 'no' to scripts. That was six months of 'no' and then a year of nothing. And something happened. I gained anonymity and suddenly it became a good idea for William Friedkin [director] to call about Killer Joe or Steven Soderbergh about Magic Mike."
The 44-year-old star admits it was difficult not working for so long but he found comfort in his family, spending time with his wife Camila and their children, 13-month-old Livingston, Vida, four, and Levi, five.
Click to continue reading Matthew McConaughey: I Wanted Frightening Roles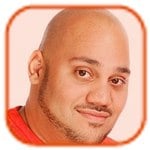 Posted by Andru Edwards Categories: Buena Vista, Disney, Action, Adventure, Science Fiction, Sequels, Casting, Celebrity Gossip, Rumors, Upcoming Releases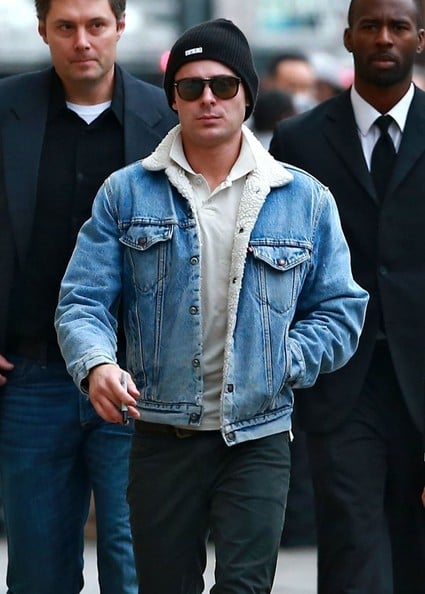 Zac Efron is in talks to appear in Star Wars: Episode VII.
The That Awkward Moment actor has met with movie bosses about a role in the new episode of the sci-fi franchise, which has recently been acquired by Disney. When asked if he'd take a part in the movie, he told MTV, "Yeah, I just went and met with them. So I don't know. It would be cool. I love [the Star Wars movies], but... who knows?"
Star Wars: Episode VII will be directed by J.J. Abrams and actors linked to roles include Michael Fassbender, Michael B. Jordan (Efron's That Awkward Moment co-star), Saoirse Ronan, Jesse Plemons, Adam Driver and Hugo Weaving.
It has also been rumored many of the actors from the original trilogy - shot in the 70s and 80s - such as Harrison Ford, Mark Hamill, Anthony Daniels and Kenny Baker could reprise their roles.
Click to continue reading Zac Efron in Talks for 'Star Wars'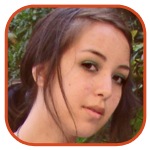 Posted by Robin Paulson Categories: Buena Vista, Columbia Pictures, Disney, Lionsgate, Sony, Action, Adaptation, Drama, Foreign, Horror, Period, Science Fiction, Sequels, Thrillers, Casting, Celebrity Gossip, Distribution, Filmmaking, New Releases, Scripts, Trailers, Upcoming Releases
+ It's a good thing that Jennifer Lawrence's white dress from American Hustle only cost $3.99 for a yard of the fabric: costume designer Michael Wilkinson revealed that the actress got into some trouble eating Doritos while in costume. Yeah, we're not surprised, either.
+ Disney/Marvel announced that the sequel to Thor: The Dark World has been greenlit, adding that Christopher Yost (who co-wrote Thor: The Dark World) and Craig Kyle (who produced both Thor films) are set to write it.
+ Twilight alum Nikki Reed has been cast in horror film Email, which will be set in Singapore. Perhaps this latest American-take-on-Asian-horror project will serve as her springboard onto bigger projects, as it seemed to do for Naomi Watts (almost forgot that she was in The Ring, eh?).
+ Forest Whitaker will be taking a step behind the camera to direct Lionsgate's adaptation of the best-selling book The Shack.
Click to continue reading Cinecast: JLaw Worried 'American Hustle' Costumer, 'Thor 3' a Go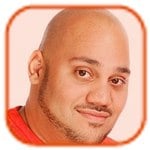 Posted by Andru Edwards Categories: FOCUS, Adaptation, Romance, Casting, Celeb News, Upcoming Releases
Rita Ora's part in 50 Shades of Grey will be "shocking."
The "R.I.P." singer has her first big-screen speaking part as lead character Christian Grey's sister, Mia, in the hotly anticipated erotic thriller, and promises audiences they will be surprised by the content of the movie. "It's gonna be the biggest and most amazing shock ever," she told MTV.
Rita has previously had acting roles in 2004 independent film Spivs and a small part in Fast and Furious 6, but this is the first time she is to appear in a major production with a full role, and admits she was nervous: "I was nervous because it was the first time I ever did a movie with words. But it was so nice. The director, Sam Taylor Johnson, she was incredible, so it was all love."
Rita beat Rihanna to claim the part in Fast and Furious 6 which could be one of the reasons the "Bottom's Up" singer reportedly snubbed her at various Grammy Awards parties over the weekend but spoke to her boyfriend, Calvin Harris. "Rihanna deliberately kept her distance. She talked with Calvin at length but didn't acknowledge Rita. It was awkward because they have the same management team and move in exactly the same circles. Rihanna's never been much of a fan of Rita because her style is so similar and they compete over songs," a source said.
© Gear Live Media, LLC. 2007 – User-posted content, unless source is quoted, is licensed under a Creative Commons Public Domain License. Gear Live graphics, logos, designs, page headers, button icons, videos, articles, blogs, forums, scripts and other service names are the trademarks of Gear Live Inc.