Latest Video: FilmCrunch 067: Hairspray, Chuck & Larry, Premonition reviewed
Veronica Santiago and Neil Estep review Hairspray, Chuck & Larry, and Premonition in this episode of FilmCrunch.
Play Video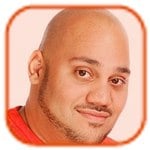 Posted by Andru Edwards Categories: Awards, Celeb News
Kate Winslet is to be honored with a star on the Hollywood Walk of Fame.
The 38-year-old actress will be the 2,520th star to receive an honor, and the unveiling is set to take place early next week with Titanic director James Cameron and Kate's co-star in the film Kathy Bates presenting her with the accolade outside of the W Hollywood Hotel on Hollywood Boulevard, Los Angeles, on Monday, according to Hollywood.com.
"We are so happy that Kate Winslet will be here on our famous Boulevard of dreams receiving her well-deserved star. We've seen Kate shine in her roles and fans around the world have been anxiously waiting for this special day to come," producer of the Walk of Fame ceremonies, Ana Martinez, said of the new addition.
Other actresses who have been added to the star-studded pavement recently include Non Stop star Julianne Moore and Glee's Jane Lynch.
Click to continue reading Kate Winslet to Receive Hollywood Walk of Fame Star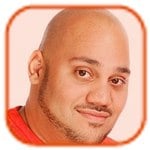 Posted by Andru Edwards Categories: Celeb News, Filmmaking
Drew Barrymore doesn't think she's a very good actress.
The 39-year-old star - who has starred in countless films since the age of six - doesn't rate her dramatic ability because she prefers to become the character, rather than imitate them. "I don't think I'm a good actress. I feel like it's fake and yucky and it doesn't ring true. But if you research and you study and make it personal, you just become that person, and it's your truth and everything else around you falls away. Then you're telling the truth, it's not lying, it's not fake," she explained.
The blonde beauty credits her godfather Steven Spielberg for giving her the best advice, which has stuck with her for 33 years: "Steven told me, 'Don't act your characters. Be your characters.' At [the age of] six, I guess I was comfortable and more humorous than I would have remembered now. But once I got older and kept continuing acting, I don't know if I would have succeeded without that advice, because that's the thing that saved me. I'm not an actor, I'm a pretender."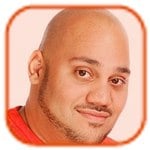 Posted by Andru Edwards Categories: Casting, Celeb News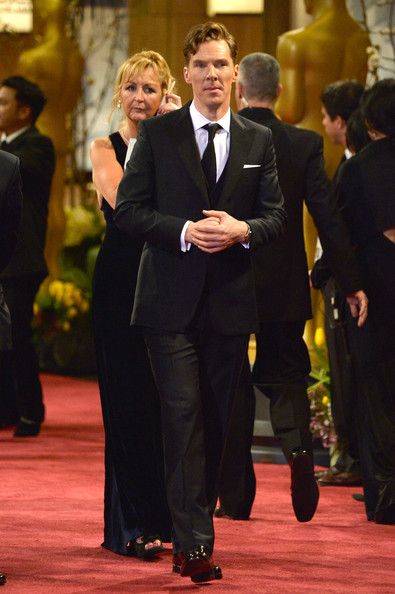 Benedict Cumberbatch wants to play a dumb character.
The Sherlock actor, who has just completed The Imitation Game, a biopic of British cryptographer, Alan Turing, insists he's ready for a less intellectual role. "I always seem to be cast as slightly wan, ethereal, troubled intellectuals or physically ambivalent bad lovers... I am so ready to play a really dumb character," the 37-year-old star told T magazine.
Benedict, who has also won awards for his role as Victor Frankenstein and his monster in the West End production, became a huge star after taking on the part of the titular detective in BBC1's Sherlock but admits he's not the nicest character to play: "I always make it clear that people who become obsessed with him or the idea of him - he'd destroy you... He is an absolute b*****d."
Click to continue reading Benedict Cumberbatch: I Want a Dumb Role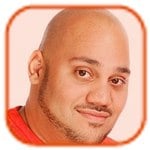 Posted by Andru Edwards Categories: Awards, Celeb News, New Releases
Conan O'Brien will host the 2014 MTV Movie Awards.
The presenter announced on his TBS talk show Conan last night that he will be hosting the high-profile awards ceremony on April 13 at the Nokia Theater in Los Angeles. "After eight years of intense negotiations, I am honored to announce I am hosting MTV's second most prestigious awards show," he joked.
The star has plenty of experience hosting televised ceremonies, having previously fronted the Primetime Emmy Awards in both 2002 and 2006.
Jimmy Fallon, Aziz Ansari, Russell Brand and Sarah Silverman have all hosted the MTV Movie Awards in the past, with Rebel Wilson taking charge of last year's ceremony. Conan, who is known for his self-deprecating humor, will be at hand to deliver the coveted golden popcorn statuettes to this year's winners.
The MTV Movie Awards will also feature sneak previews of the summer's most anticipated films with never-before seen footage. Nominations go live tomorrow on MovieAwards.MTV.com.
Click to continue reading Conan O'Brien to Host MTV Movie Awards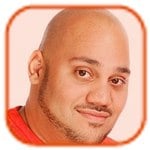 Posted by Andru Edwards Categories: FOCUS, Adaptation, Drama, Romance, Celeb News, Filmmaking, Upcoming Releases
Jamie Dornan changed the way he walks while filming Fifty Shades of Grey.
The Northern Irish actor decided to improve his strut after a dancing instructor on the set informed he looked awkward and was "quite bouncy," and applies his new heel-to-toe technique every day.
"So basically, I've always had a complex with the way I walk. I've not always been told I've got a bad walk, but someone's always commented on my walk. It's always been a bit like, 'alright. That's how you walk?'" the 31-year-old former model said.
The actor, who welcomed his first child, a baby girl, with wife Amelia Warner in December, made the discovering while taking dancing classes before shooting a scene for the film, during which his character Christian Grey twirls Anastasia Steele, played by Dakota Johnson, around the dance floor:
Click to continue reading Jamie Dornan's Christian Grey Walk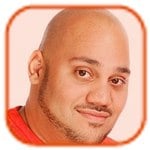 Posted by Andru Edwards Categories: Magnolia, Drama, Celeb News, New Releases
Charlotte Gainsbourg is considering quitting acting because she is finding it difficult ageing on screen.
The 42-year-old singer-and-actress - who has three children with partner Yvan Attal - finds it "distressing" to see how her looks have changed and knows she needs to "make peace" with the changes if she doesn't want to give up her career.
"I don't like aging and I can see it happening. I find it very distressing. Movies are getting hard for me. I don't want to be embarrassed by my appearance when I see myself on film. So I don't have a choice really, either I make peace with the fact that I'm aging and that my face is getting harsher, or I don't and I quit acting."
The Nymphomaniac star always thought the anxiety she experienced turning 40 would have abated by now: "I find it truly horrible, this between two ages thing - neither too old but no longer young either. I thought turning 40 was the peak, the epitome of horror, but it doesn't get better. The decline doesn't stop. I used to think only attractive people suffered from this, but I can assure you plain women like me - although I don't think I'm ugly - suffer quite hard."
Click to continue reading Charlotte Gainsbourg: Aging May Stop Me From Acting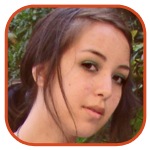 Posted by Robin Paulson Categories: FOCUS, Biopics, Drama, Period, Celeb News, New Releases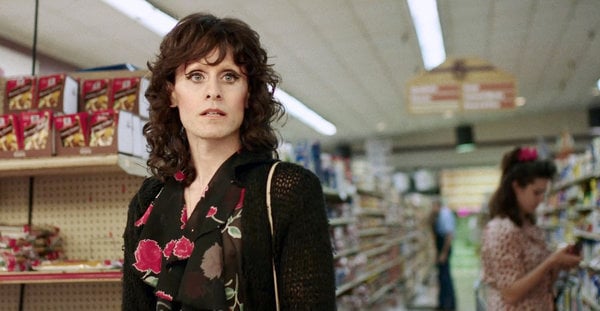 "I think it probably made a really interesting aspect of the film, to have that connection and to have Rayon have one of his heroes be Marc Bolan. That's great. Marc Bolan was an awesome person. But, for me, I made it very clear early on that I saw Rayon as a man who wanted to live his life as a woman, not someone who enjoyed putting on women's clothing. If they wanted that kind of performance - or anything glam, or anything drag queen-y - I wasn't the person for the part."
- Jared Leto speaks freely about how he didn't want to portray Rayon in Dallas Buyers Club, a role which one him an Oscar nomination this year.
(Make sure to check out other notable quotes.)
Read More
| Flaunt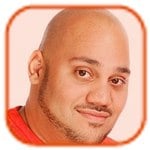 Posted by Andru Edwards Categories: Horror, Satire, Science Fiction, Sequels, Comedy, Celeb News, Upcoming Releases
Tara Reid accepted the leading role in Sharknado as a joke.
The 38-year-old actress stars alongside former Beverly Hills 90210 actor Ian Ziering in the film, which sees a freak hurricane swamp Los Angeles with hundreds of deadly sharks terrorizing its residents, and admits she never expected the made-for-TV movie to be so successful.
"I'm just as stunned as everyone else. Come on, I did it as a joke! I didn't even think anyone was going to see it. And then what happened has never happened before on any movie. Even now, you thought the buzz was going to stop about 'Sharknado', but it just keeps going."
Following on from its success, Asylum Films - who also made Snakes on a Plane - are now working on a sequel which will also star Tara Reid and she says it will be even more "ridiculous" than the first installment.
Click to continue reading Tara Reid Took 'Sharknado' Job as a Joke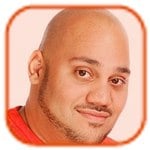 Posted by Andru Edwards Categories: Classics, Science Fiction, Comedy, Celeb News, Obituaries
Ghostbusters star Harold Ramis has died at the age of 69.
The actor and director - best known for his role as Egon Spengler in the 1984 comedy, which he also wrote, with Dan Aykroyd - passed away in the early hours of yesterday morning after suffering autoimmune inflammatory vasculitis for a number of years.
Although he is best remembered on-screen for his roles in Ghostbusters and its 1989 sequel, Harold had been a leading figure in comedy since the 70s, directing Caddyshack, Groundhog Day and National Lampoon's Vacation. He also co-wrote the iconic 1978 film National Lampoon's Animal House, and later 1999s Analyze This and 2002s Analyze That, starring Robert De Niro, which he also directed.
Harold continued to act in recent years, with parts in Knocked Up, Airheads and Oscar-winner As Good As it Gets and he had also directed episodes of the US version of The Office for network NBC.
Click to continue reading Harold Ramis Dies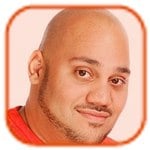 Posted by Andru Edwards Categories: Columbia Pictures, Sony, Weinstein Company, Action, Adaptation, Adventure, Drama, Period, Science Fiction, Sequels, Celeb News, New Releases
Jennifer Lawrence is going to take a year's break from acting.
The 23-year-old actress has made eight films in the past 12 months, and Harvey Weinstein - who worked with her on Silver Linings Playbook - has revealed she is about to have a much earned "rest."
"She's going to have a long break for a year where she won't do anything. It's been non-stop for her and she deserves a rest," he told The Sun.
The famed producer also defended her decision to not attend the BAFTAs ceremony, despite receiving an award for her role in American Hustle. "Jennifer is too nice and will do people favors and agrees to do a movie like American Hustle when she could have had a rest. She signed on to do Hunger Games when she was young and wouldn't have realized how much it would dominate her life. But she's a professional and always will be," the famed producer explained.
© Gear Live Media, LLC. 2007 – User-posted content, unless source is quoted, is licensed under a Creative Commons Public Domain License. Gear Live graphics, logos, designs, page headers, button icons, videos, articles, blogs, forums, scripts and other service names are the trademarks of Gear Live Inc.