Latest Video: FilmCrunch 067: Hairspray, Chuck & Larry, Premonition reviewed
Veronica Santiago and Neil Estep review Hairspray, Chuck & Larry, and Premonition in this episode of FilmCrunch.
Play Video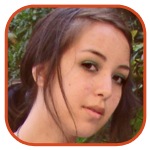 Posted by Robin Paulson Categories: Buena Vista, Columbia Pictures, Disney, Paramount, Action, Adaptation, Animation, Drama, Family, Horror, Independent, Period, Romance, Science Fiction, Sequels, Thrillers, Books, Casting, Celeb News, Celebrity Gossip, Filmmaking, Trailers, Upcoming Releases, Videos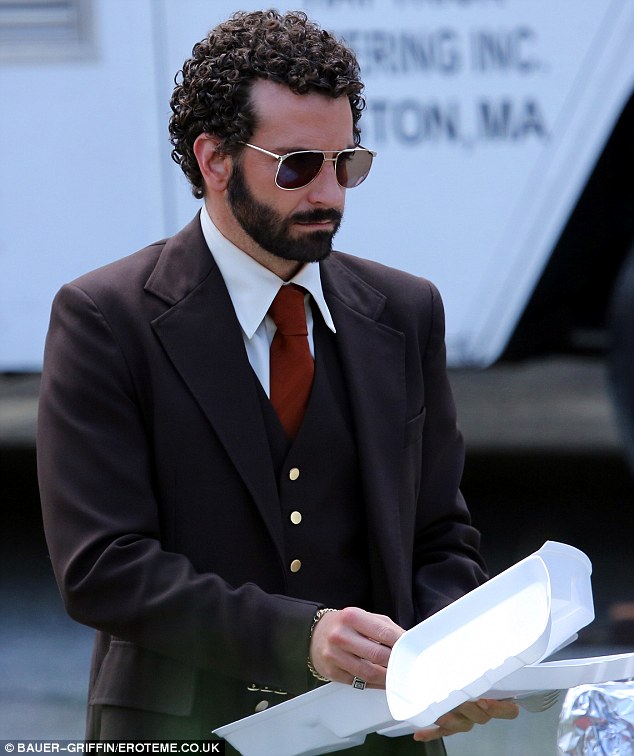 + While most actors probably would have donned a wig in his place, Bradley Cooper is dedicated to his craft. Here are some photos to prove that the curls he sports in David O. Russell's upcoming frilm American Hustle are the real deal!
+ Just as you were thinking that Tom Hiddleston was all brooded-out after playing Loki for three films, the folks behind Jim Jarmusch's upcoming Only Lovers Left Alive put out two clips of the vampire flick that prove you wrong.
+ Mad Men star is moving on up to the big screen, getting behind the camera to direct Philip Seymour Hoffman, John Turturro, Richard Jenkins, and Christina Hendricks in God's Pocket, which he adapted from Pete Dexter's novel of the same name.
+ With Fast and Furious 6 and the return of his Pitch Black character in Riddick, this year is unofficially the year of Vin Diesel and his sequels. While you're still holding out hope that xXx: The Return of Xander Cage will be finally greenlit, you can check out the trailer for Riddick here.

Click to continue reading Cinecast: Clips from Jarmusch's Latest, Bradley Cooper in Curlers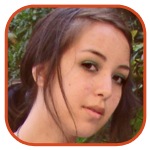 Posted by Robin Paulson Categories: Sony, Drama, Romance, Sequels, Celebrity Gossip, Filmmaking, New Releases
"Rick's very laid-back. Ethan and I are crazy and animated because we are in the moment of those characters. Rick's ten years older. We're, like, here trying to figure out what's going on, and Rick has probably figured it out but he's letting us figure it out for ourselves... He feels like God sometimes."
- Julie Delpy describes her relationship on set with director Richard Linklater and Ethan Hawke, with whom she's worked on Before Sunset, Before Sunrise, and now Before Midnight.
(Make sure to check out other notable quotes.)
Read More
| Vulture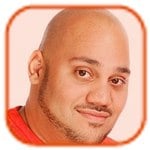 Posted by Andru Edwards Categories: Casting, Celebrity Gossip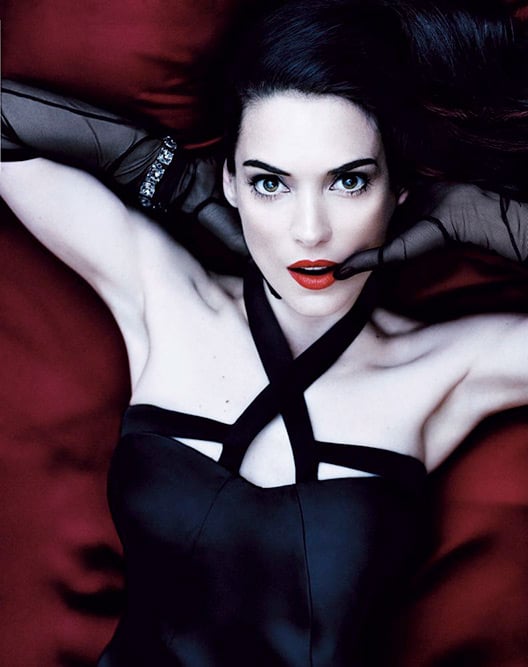 Winona Ryder was told she wasn't "pretty enough" to be an actress.
The 41-year-old actress - whose movie credits include Heathers and Edward Scissorhands - said she was discouraged from pursuing a movie career when she first started out by a casting director who felt she wasn't photogenic enough.
" was in the middle of auditioning and I was mid-sentence when the casting director said, 'Listen, kid. You should not be an actress. You are not pretty enough. You should go back to wherever you came from and you should go to school. You don't have it.' She was very blunt - I honestly think that she thought she was doing me a favor," she told Interview.
However, the Iceman star wasn't deterred from her dream career and credits her parents for giving her the confidence to "be unique."
Click to continue reading Winona Ryder: I Wasn't Pretty Enough for Movies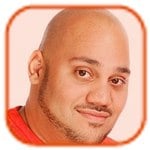 Posted by Andru Edwards Categories: Warner Bros, Sequels, Comedy, Celebrity Gossip, Upcoming Releases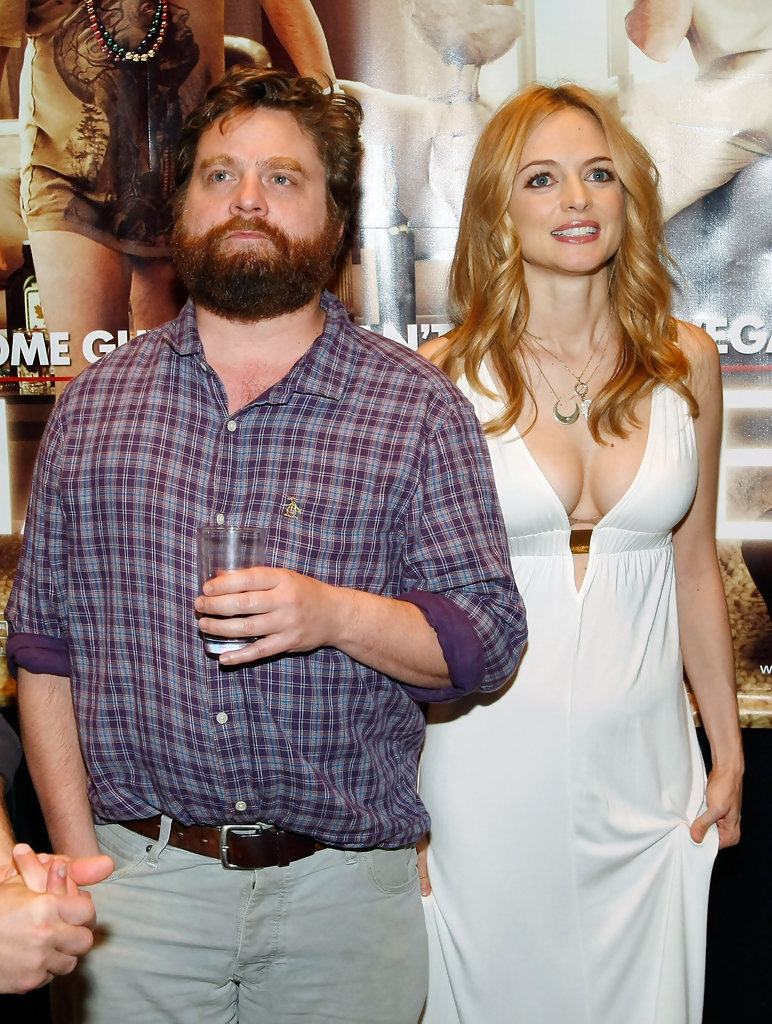 Heather Graham thinks Las Vegas is "phony."
The 43-year-old actress returned to the gambling capital in the Nevada desert to film the third installment of The Hangover, but finds it too superficial for her taste: "I don't like Las Vegas. People seem phony, they're spending all their money and it's sad. And it's also so cold with permanent air conditioning everywhere. I'm more the type who wants to be outside and look at a tree. I don't want to look at a machine."
Although she didn't enjoy the location, Heather especially liked the luxury trailers she and her co-stars - Zach Galifianakis, Bradley Cooper and Ed Helms - stayed in during filming. When asked what was different this time round, she replied, "Well, we had much nicer trailers, they're gorgeous, you can live in there, they're so nice! And Zach has gone on a total health kick, he's Mr Healthy, he's observing this really strict diet. He's this crazy comedian, but now he's super health-conscious, he doesn't eat sugar or gluten."
The film hits theaters May 24.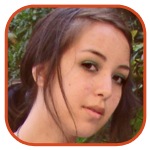 Posted by Robin Paulson Categories: Adaptation, Romance, Casting, Celebrity Gossip, Rumors, Upcoming Releases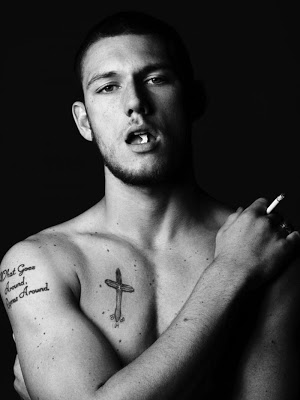 The film adaptation of controversial romance novel 50 Shades of Grey might have found its leading man.
It is rumored that director Gus Van Sant had British actor Alex Pettyfer - whom you may recall as Adam from Magic Mike - test for the role of Christian Grey, the protagonist of E.L. James' steamy romance novel. While nothing is set in stone just yet, sources say that Van Sant has had Pettyfer test a scene with an unknown actress in order to impress the film's producers.
Ryan Gosling and Zac Efron are among some of the stars whose names have been suggested for the role of Christian.
As for the role of the female lead, Anastasia Steele, both Elizabeth Olsen and Emma Watson have ruled out the possibility of accepting the part.
There's no word yet as to when the film is due to be released.
Read More
| Daily Mail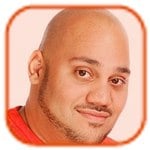 Posted by Andru Edwards Categories: Paramount, Action, Thrillers, Celebrity Gossip, Filmmaking, New Releases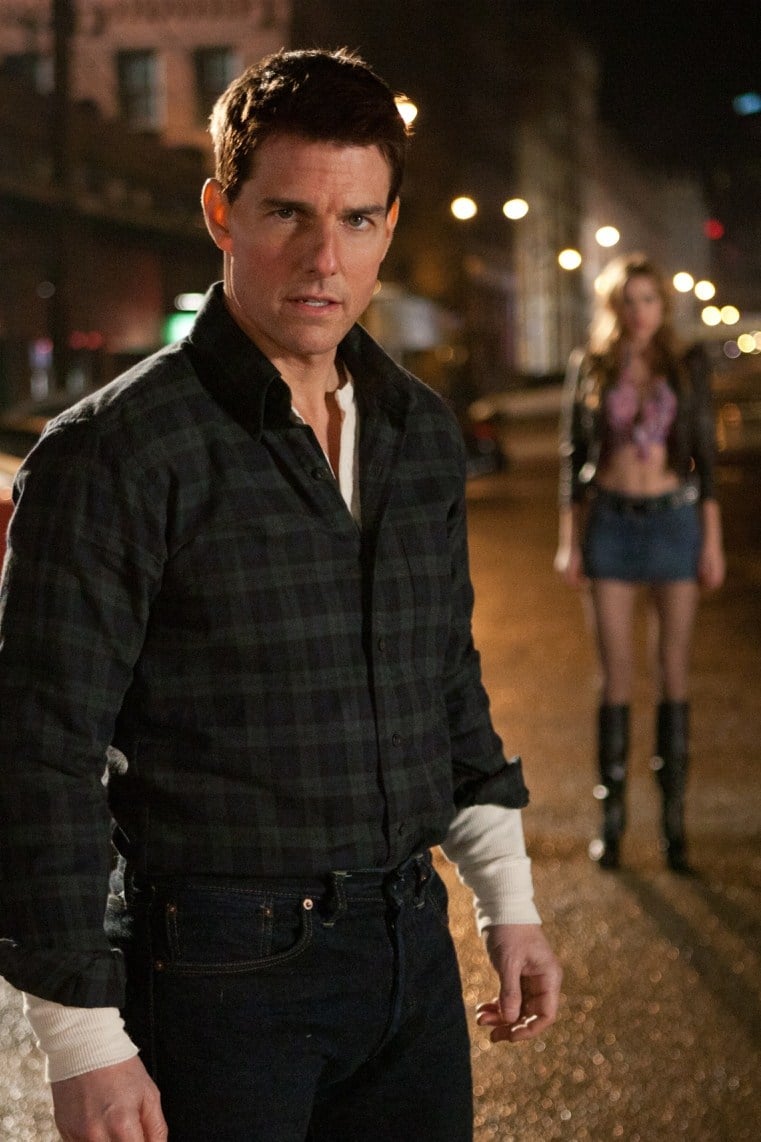 Tom Cruise isn't afraid to get injured on set. The 50-year-old actor is famous for doing his own stunts and despite being a huge Hollywood star, he throws himself into every action sequence without complaint.
Defence Lab's Andy Norman, who was the fight consultant on Jack Reacher, said, "Tom gets right in there, he'll take the knock and the bruises and he doesn't want us to hold back. He'll still be there at 2am going over fight scenes, he's a total perfectionist."
Andy also revealed Tom is involved in every stage of planning the fight scenes in his films because he wants to get the emotion behind the action right: "A fight scene like the one in Jack Reacher where he takes on five guys at once can take up to eight weeks to put together and Tom is involved from day one. Tom is so famous in the industry for his focus and he gets so into the character he wants to be there from when we first get together to talk about the fight. He wants to know the emotion, the reason behind it, the why, how much training he needs, the intensity and he makes the job easier because you're not having to carry him The process is quite collaborative because you've got the emotion from the script and we have to see how Tom wants to show that emotion and we work out how to put that together from the movie."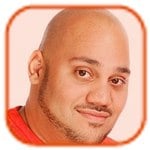 Posted by Andru Edwards Categories: Buena Vista, Disney, Paramount, Action, Adaptation, Science Fiction, Thrillers, Casting, Celeb News, Celebrity Gossip, New Releases, Rumors, Upcoming Releases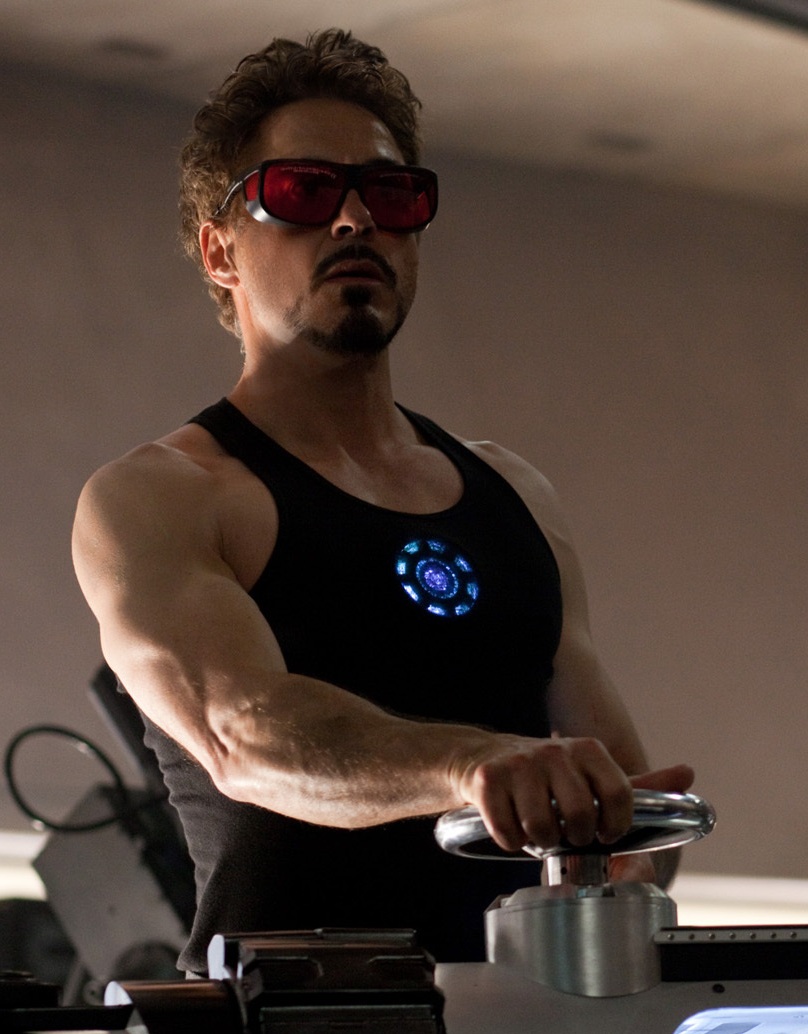 Robert Downey Jr. will return for Iron Man 4. The 48-year-old actor has thus far refused to confirm if he will make another movie in the successful franchise, but director Shane Black is confident Robert will return for at least one more outing as Tony Stark/Iron Man.
Speaking at the Iron Man 3 UK premiere at Odeon Leicester Square in London on Thursday, Shane told BANG Showbiz, "I think he'll be back for another one. I'm sure of it."
Co-star Ben Kingsley heaped praise on Robert for his portrayal of the billionaire businessman turned superhero: "I think what the film examines, thanks to Robert Downey Jr.'s wonderful sense of performance is, you have the iron suit and the man inside it. Which is which? Which is the more powerful? Is it the guy inside the suit, or is it the suit itself?"
Meanwhile, Rebecca Hall, who plays Maya Hansen, couldn't hide her delight at joining the cast.
Click to continue reading Robert Downey Jr. to Return for 'Iron Man 4'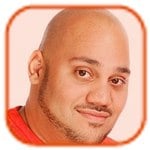 Posted by Andru Edwards Categories: Weinstein Company, Horror, Sequels, Comedy, Celebrity Gossip, New Releases
Lindsay Lohan is a "troubled human," according to Scary Movie 5 writer-producer David Zucker. The 26-year-old star has the potential to be a "really good" actress if she puts her wild antics behind after completing her upcoming 90-day stint in rehab as part of her plea deal on charges of lying to police about driving during a car crash in June 2012.
Speaking at the Hollywood premiere of the new horror/comedy sequel at the ArcLight Cimenas Cinerama Dome, David told the New York Daily News, "She's a troubled human and she was late a lot to the set, but she knew her lines and she's a good actress. This seems to be the business for all these addictions and craziness. Anybody has the potential to come back and straighten out."
Lindsay arrived fashionably late to the premiere, sauntering into the cinema 30 minutes after her co-stars and muttering, "Jesus!" when she saw how many photographers were waiting to catch a glimpse of her. One of her entourage insisted, "She's really happy to be here."
Click to continue reading 'Scary Movie 5' Producer: Lindsay Is Troubled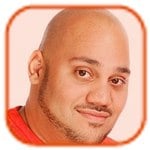 Posted by Andru Edwards Categories: Drama, Casting, Celebrity Gossip, New Releases, Rumors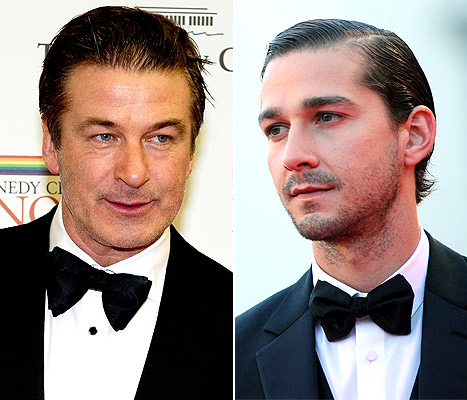 Shia LaBeouf thinks that Alec Baldwin may have got him fired from Orphans.
The Transformers actor exited the Broadway play due to "creative differences" weeks before it was due to open, and after admitting he and his would-be co-star didn't connect as "men," he acknowledged the 30 Rock star could have been instrumental in his departure from the production.
"I'm pretty passionate and impulsive, and he's a very passionate individual as well. And I think that impulsiveness and that passion makes for, ya know, some fireworks. Me and Alec had tension as men. Not as artists but as men," he told TV talk show host David Letterman. The host then suggested, "Alec went to the producers and said, 'I can't take it another day. Fire him,'" prompting his guest to reply, "I think that might've been what happened."
Click to continue reading Shia LaBeouf: Baldwin Could've Had Me Fired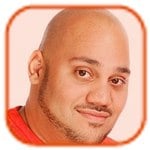 Posted by Andru Edwards Categories: Drama, Casting, Celebrity Gossip, Upcoming Releases
Emma Watson was worried about being typecast after Harry Potter.
The 22-year-old actress - who appears on the May issue of British GQ magazine as her tattooed, pole-dancer character from The Bling Ring - admits she is attracted to playing wilder roles at the moment because she never wants to be forced to play the same character:
"Really I was open-minded about doing anything, but the one thing I didn't want to do was get myself into a corset because I was worried I'd never get out again. I knew it would be a really comfortable thing to do, but I felt... I had to dive into something really different. This has been a really big departure for me; it's a really big character."
Emma also revealed that while she loved playing law breaker Nicki in the upcoming drama about a group of fame-obsessed teenagers that use the internet to track celebrities' whereabouts in order to rob their homes in Los Angeles, which was based on real-life events, she hated the character.
Click to continue reading Emma Watson Feared Being Typecast
© Gear Live Media, LLC. 2007 – User-posted content, unless source is quoted, is licensed under a Creative Commons Public Domain License. Gear Live graphics, logos, designs, page headers, button icons, videos, articles, blogs, forums, scripts and other service names are the trademarks of Gear Live Inc.