Latest Video: FilmCrunch 067: Hairspray, Chuck & Larry, Premonition reviewed
Veronica Santiago and Neil Estep review Hairspray, Chuck & Larry, and Premonition in this episode of FilmCrunch.
Play Video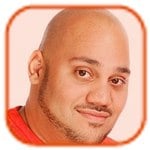 Posted by Andru Edwards Categories: Classics, Science Fiction, Comedy, Celeb News, Obituaries
Ghostbusters star Harold Ramis has died at the age of 69.
The actor and director - best known for his role as Egon Spengler in the 1984 comedy, which he also wrote, with Dan Aykroyd - passed away in the early hours of yesterday morning after suffering autoimmune inflammatory vasculitis for a number of years.
Although he is best remembered on-screen for his roles in Ghostbusters and its 1989 sequel, Harold had been a leading figure in comedy since the 70s, directing Caddyshack, Groundhog Day and National Lampoon's Vacation. He also co-wrote the iconic 1978 film National Lampoon's Animal House, and later 1999s Analyze This and 2002s Analyze That, starring Robert De Niro, which he also directed.
Harold continued to act in recent years, with parts in Knocked Up, Airheads and Oscar-winner As Good As it Gets and he had also directed episodes of the US version of The Office for network NBC.
Click to continue reading Harold Ramis Dies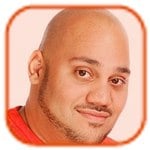 Posted by Andru Edwards Categories: Universal, Adaptation, Classics, Family, Musicals, Science Fiction, Upcoming Releases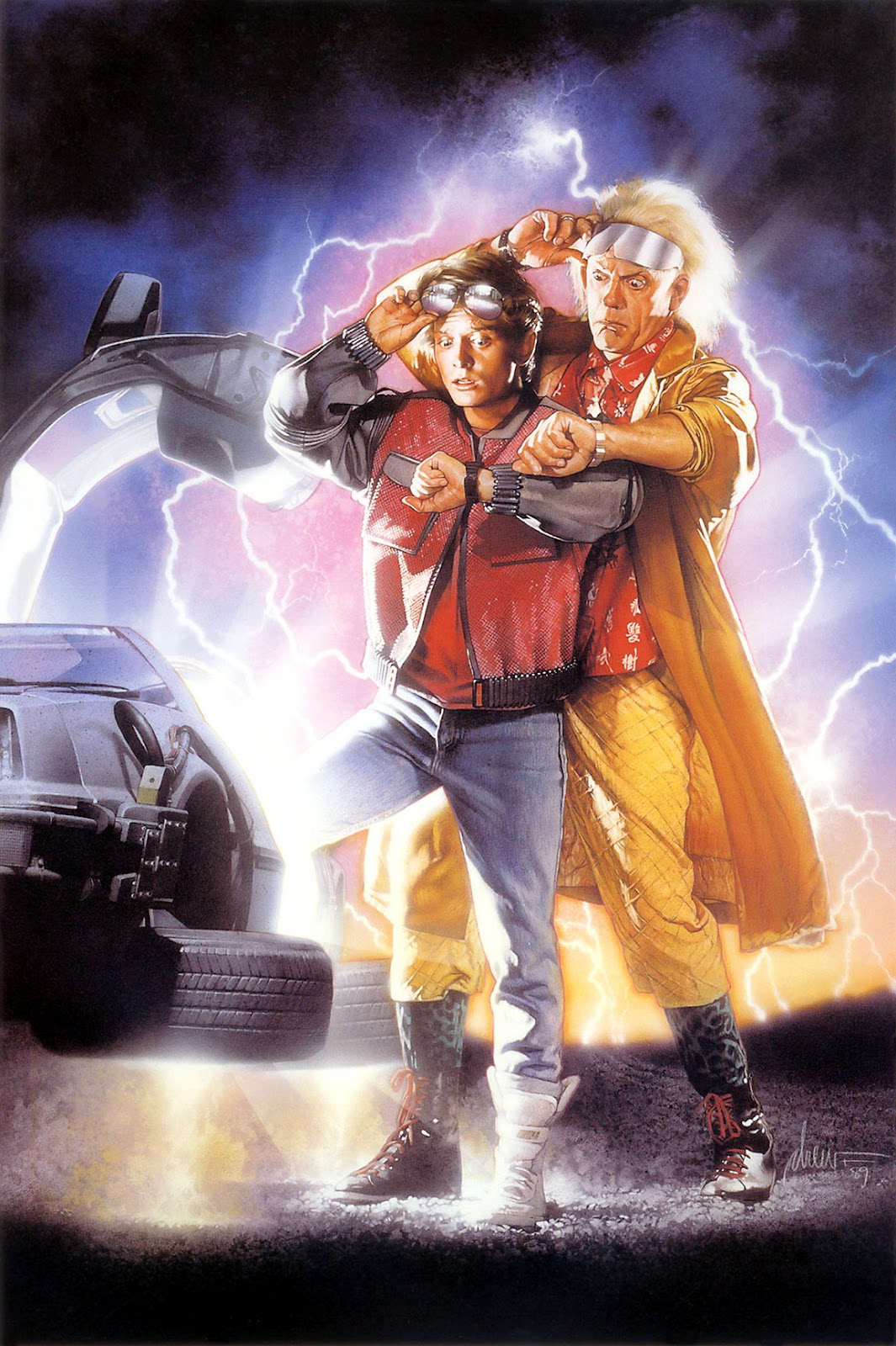 Back To The Future is being turned into a musical.
A stage version of the hit 1985 movie - which starred Michael J. Fox as time-traveling teen Marty McFly - has been given the green light to debut in London's West End in 2015.
Robert Zemeckis, who co-wrote and directed the original film, will team up with co-writer Bob Gale once again to pen the adaptation. "[It will be true to the spirit of the film without being a slavish remake. We intend to use music from the movie along with brand new songs to make a version of Back to the Future that is fresh, entertaining and takes advantage of all the amazing things that can now be done on stage. We can't think of a better way to celebrate the 30th anniversary of the film," Gale commented.
Alan Silvestri will co-write the music and lyrics with songwriter Glen Ballard, while Jamie Lloyd - who directed James McAvoy last year in a sell-out production of Macbeth in London - is on board to direct.
Click to continue reading 'Back To The Future' to Become a Musical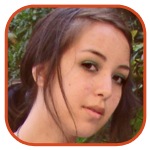 Posted by Robin Paulson Categories: FOCUS, Adaptation, Classics, Drama, Period, Celebrity Gossip, Filmmaking
"I've got [the pout] out of my system. I didn't know I did it so much, and [Pride and Prejudice director] Joe [Wright] banned it from the film. Then, when we did the Chanel adverts he said, 'You know that pout we banned? Can we have it back and as much as possible.'"
- Keira Knightley recalls director Joe Wright eliminating her pout on set only to later ask her for it during a Chanel shoot.
(Make sure to check out other notable quotes.)
Read More
| The Daily Mail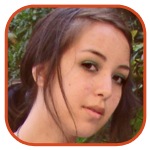 Posted by Robin Paulson Categories: Buena Vista, Disney, Fox Searchlight, MGM, Lionsgate, Warner Bros, Action, Adventure, Biopics, Classics, Drama, Period, Remakes, Romance, Science Fiction, Sequels, Comedy, Sports, Thrillers, Awards, Casting, Celeb News, Celebrity Gossip, Distribution, Scripts, Trailers, Upcoming Releases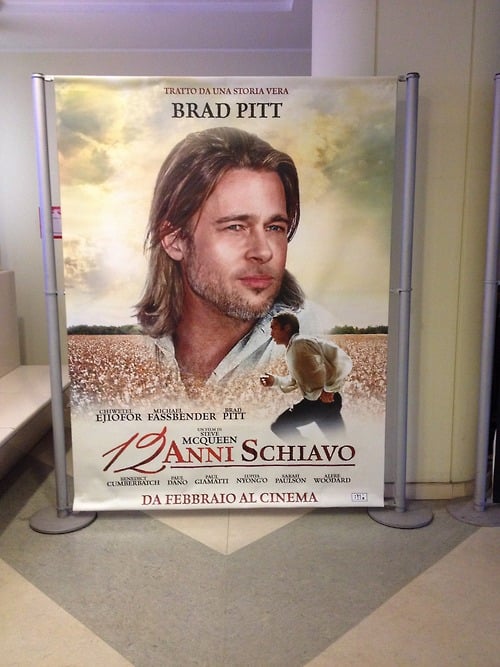 + After a Tumblr user in Italy questioned a 12 Years a Slave poster featuring Brad Pitt (whose role in the film - despite his producing credit - is minimal), Lionsgate released a statement claiming that the advertisements (another similar one featured Michael Fassbender, who is also a supporting actor) were unauthorized and not approved by the filmmakers.
+ Saving Mr. Banks director John Lee Hancock has been picked to rewrite the Magnificent Seven remake, which Tom Cruise was previously attached to work on. No word yet as to who is set to replace Cruise.
+ In doing promotional rounds for his latest film 47 Ronin, Keanu Reeves ruled out any participation from him in the upcoming Point Break remake.
+ Fortunately for Bill & Ted's Excellent Adventure fans, Reeves did state that he's open to doing a third film, which would follow Bill & Ted's Bogus Journey.
Click to continue reading Cinecast: 'Magnificent Seven' Rewrite, Keanu on 'Bill & Ted' Sequel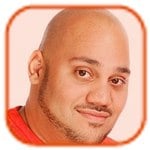 Posted by Andru Edwards Categories: Action, Adventure, Classics, Science Fiction, Sequels, Celeb News
Harrison Ford was told by an unknown movie executive that he didn't have what it takes to make it in the industry at the start of his career.
The 71-year-old actor - whose career has spanned six decades and includes high profile roles in Indiana Jones and the original Star Wars trilogy - was told he didn't have the star quality to become successful after beginning his career as an extra in Dead Heat On A Merry Go Round.
"I was in a contract at Columbia Pictures for $150 a week which back then in those days was still only $150 a week. It was ridiculous. My first movie role was a bell boy, a bell man in a hotel. I delivered a note or a telegram or something to James Coburn and my lines were, 'Paging Mr. Jones, Mr Jones, paging Mr. Jones' and he raised his hand and I went over and said, 'Mr. Jones? Room 204?' and he said, 'Yes' and I gave him the note and that was my job," Harrison said, speaking to talk show host Conan O'Brien last night.
Click to continue reading Harrison Ford Was Told He'd Never Be a Star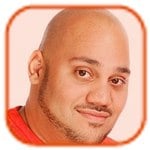 Posted by Andru Edwards Categories: Classics, Comedy, Celeb News, Rumors, Upcoming Releases
The Monty Python comedy team are getting back together.
The surviving members of the legendary British collective of comedians are set to announce their return 30 years after their final film, The Meaning of Life, was released. John Cleese, 74, Terry Gilliam, 72, Terry Jones, 71, Eric Idle, 70, and Michael Palin, 70, are expected to make a high-profile official announcement about their comeback next week, despite John previously saying it would be "absolutely impossible."
Click to continue reading Monty Python Team to Reunite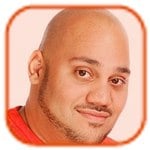 Posted by Andru Edwards Categories: Classics, Drama, Remakes, Thrillers, Celeb News, Filmmaking, Rumors, Upcoming Releases
P. Diddy wants to become a movie star.
The rapper has set his sights on a Hollywood career and is planning to produce and star in a remake of cult 1990 gangster movie, King of New York. The 43-year-old star - real name Sean Combs - has joined forces with Oscar-winning director and producer Brian Grazer for a fresh take on Abel Ferrara's film, which starred Christopher Walken, Laurence Fishburne and Wesley Snipes.
"Sean optioned the rights to remake King of New York for two years. The film is a cult classic, and it will be great to remake it. Our version won't be exactly the same, but will have the same hard-core gangster feel. Sean wants to be in it, he was amazing in Monster's Ball, and such strong characters sit perfectly with him," a source told the New York Post.
Click to continue reading P. Diddy: The Next Big Film Star?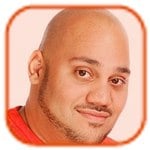 Posted by Andru Edwards Categories: Classics, Celeb News, Filmmaking
Tom Hanks doesn't re-watch his own films.
The 57-year-old star - who has starred in many beloved movies such as Splash, Catch Me If You Can and The Green Mile - prefers not to watch himself on screen time and time again because that "would be madness."
"Oh, I don't watch any of my old movies. I don't watch my own performances - who does that? That would be madness. I've seen all the movies once, but I don't need to see them again, because they don't change."
However, there is one film which he makes an exception for, his 1996 musical comedy That Thing You Do! which he wrote, directed and starred in as band manager Mr. White alongside Tom Everett Scott who played the film's protagonist Guy Patterson: "The one that I might watch with great affection is That Thing You Do!, which I'm not in that much. I loved doing it so much that when I watch it now it still brings a smile to my face."
Click to continue reading Tom Hanks Doesn't Re-Watch His Films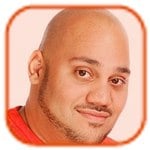 Posted by Andru Edwards Categories: Classics, Celeb News, Rumors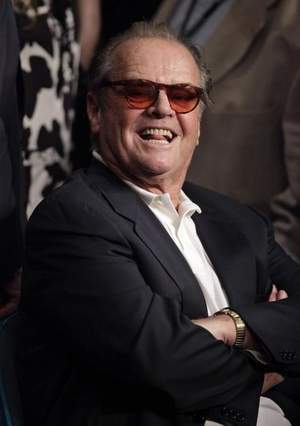 Jack Nicholson has reportedly retired from acting.
The 76-year-old icon is stepping away from movies after a career spanning five decades, which has seen him appear in many iconic films including The Shining, Batman, Easy Rider and Chinatown.
"Jack has - without fanfare - retired. There is a simple reason behind his decision, it's memory loss. Quite frankly, at 76, Jack has memory issues and can no longer remember the lines being asked of him. His memory isn't what it used to be," said a Hollywood insider.
Jack's illustrious career has included three Oscar wins, two for Best Actor in One Flew Over the Cuckoo's Nest and As Good as It Gets and a Best Supporting Actor statuette for his turn in the 1983 film Terms of Endearment. Jack has previously singled out his role as The Joker in Tim Burton's 1989 version of Batman with Michael Keaton in the lead role as a personal favorite: "I was particularly proud of my performance as The Joker. I considered it a piece of pop art."
Click to continue reading Jack Nicholson Retires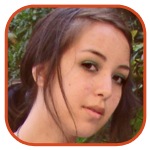 Posted by Robin Paulson Categories: Warner Bros, Adaptation, Classics, Family, Remakes, Celebrity Gossip
Although it's been 8 years since Tim Burton's adaptation of the Roald Dahl novel Charlie and the Chocolate Factory hit theaters, Gene Wilder - who portrayed the title role in the 1972 adaptation of the book Willy Wonka & the Chocolate Factory -is still rather upset that it was made.
The 80 year-old screen veteran made an apperance at an event in New York, where he was asked his opinion of Burton's take of the classic children's tale. "I think it's an insult. It's probably Warner Bros.' insult," Wilder said.
While the Young Frankenstein actor didn't necessarily have good things to say about Burton, he did compliment his frequent collaborator, Johnny Depp: "Johnny Depp, I think, is a good actor, but I don't care for that director. He's a talented man, but I don't care for him doing stuff like he did."
Wilder may not be acting in Hollywood anymore, but he has recently taken to writing; his second book, Something to Remember You By, is due in bookstores soon.
Read More
| Moviefone

© Gear Live Media, LLC. 2007 – User-posted content, unless source is quoted, is licensed under a Creative Commons Public Domain License. Gear Live graphics, logos, designs, page headers, button icons, videos, articles, blogs, forums, scripts and other service names are the trademarks of Gear Live Inc.