Latest Video: FilmCrunch 067: Hairspray, Chuck & Larry, Premonition reviewed
Veronica Santiago and Neil Estep review Hairspray, Chuck & Larry, and Premonition in this episode of FilmCrunch.
Play Video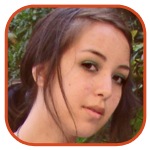 Posted by Robin Paulson Categories: Buena Vista, Disney, Lucasfilm Ltd., Paramount, Action, Adventure, Sequels, Rumors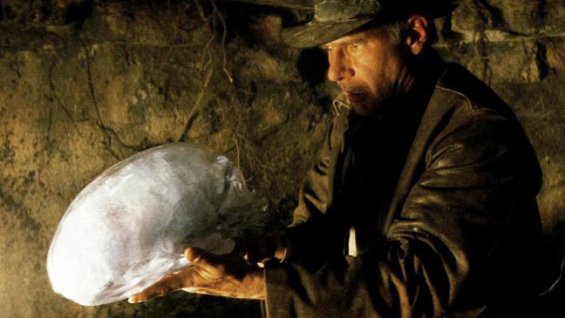 Real-life Indiana Jones, Dr. Jaime Awe, is suing Disney, Lucasfilm, and Paramount over the latest franchise installment, Indiana Jones and the Kingdom of the Crystal Skull. Filing the lawsuit on behalf of Belize, Dr. Awe claims that the film used a replica of a crystal skull for "illegal profits."
The crystal skull in question, Dr. Awe says, was stolen by the treasure-hunting family Mitchell-Hedges 88 years ago, and having seen its likeness in the film now demands that the original be returned to Belize. "Lucasfilm never sought, nor was given permission to utilize the Mitchell-Hedges Skull or its likeness in the Film," read the lawsuit. "To date, Belize has not participated in any of the profits derived from the sale of the Film or the rights thereto."
Click to continue reading Archaeologist Sues Disney Over Lates 'Indiana Jones' Film
Read More
| Huffington Post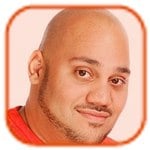 Posted by Andru Edwards Categories: Lucasfilm Ltd., Action, Adventure, Classics, Science Fiction, Sequels, Filmmaking
George Lucas is still planning to retire.
The Star Wars director is hoping to give up on Hollywood and make small scale movies at home for his own enjoyment.
"I'm moving away from the company, I'm moving away from all my businesses, I'm finishing all my obligations and I'm going to retire to my garage with my saw and hammer and build hobby movies. I've always wanted to make movies that were more experimental in nature, and not have to worry about them showing in movie theaters," he told Esquire.
George, 68, has made similar claims in January, and previously in 2005, when the final Star Wars film to date, Episode III: Revenge of the Sith was released. While many take the director's words with a pinch of salt - as he is widely expected to keep working as a producer on Hollywood films, including a possible new Indiana Jones movie - it is unlikely he will make any new Star Wars films, possibly after criticism he received over the three films in the franchise he made between 1999 and 2005 and his re-tweaking of elements in the original movies, shot in the 70s and 80s.
"Why would I make any more? When everybody yells at you all the time and says what a terrible person you are?" he said at the time.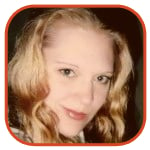 Posted by K.C. Morgan Categories: 20th Century Fox, Columbia Pictures, Disney, Lucasfilm Ltd., MGM, Paramount, Touchstone, Warner Bros, Action, Adaptation, Adventure, Animation, Classics, Drama, Horror, Musicals, Noir, Period, Political, Romance, Comedy, Thrillers, Lists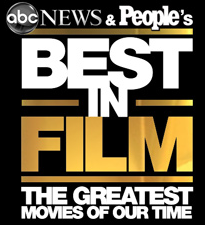 Which movie character was the greatest in cinema? Which kiss continues to sizzle on screen, even 70 years later? ABC and People gave film buffs the opportunity to choose their favorites in 15 different categories, and some of the answers may surprise you. Did your favorite film make the Best in Film list?
More than 500,000 votes were tallied to determine the best comedy film, most romantic couple and many other categories. Keep reading to see the full results, and find out which epic film made the list three times!
Click to continue reading ABC Viewers Rate the Greatest Films
Read More
| ABC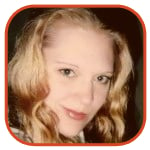 Posted by K.C. Morgan Categories: 20th Century Fox, Lucasfilm Ltd., Action, Adaptation, Adventure, Science Fiction, Sequels, Technology, Upcoming Releases
George Lucas is re-releasing all Star Wars films, starting with Episode I: The Phantom Menace, in 3D.
It's still a galaxy far, far away … but now, it'll be coming right for you. Industrial Light & Magic is doing the work on all the films, which will be distributed by 20th Century Fox as usual.
"Haven't been a big fan of 3D," Lucas admitted. "But [Avatar] definitely improves … 3D."
Click to continue reading All Six Star Wars Films to Get 3D Treatment
Read More
| LA Times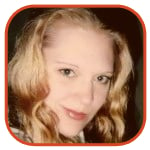 Posted by K.C. Morgan Categories: Lucasfilm Ltd., Action, Adventure, Science Fiction, Sequels, Home Entertainment, Upcoming Releases, Videos
George Lucas revealed never-before-seen footage at a Star Wars convention over the weekend. The video was unveiled during a panel interview featuring Comedy Central's Jon Stewart.
The scene, previously deleted from Return of the Jedi, features iconic Star Wars characters Luke Skywalker and Darth Vader.
This clip is just one of the extras that will become available to fans in 2011. That is when both Star Wars trilogies will be offered together in one Blu-ray box set.
Read More
| Perez Hilton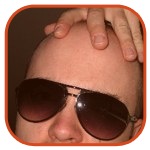 Posted by Johnny Mercedes Categories: Lucasfilm Ltd., Paramount, Action, Adventure, Sequels, Comedy, Thrillers, Upcoming Releases
In a truly auspicious moment at Sunday's Video Music Awards, Shia LeBeouf announced the title of the upcoming fourth installment in the Indiana Jones series:
So I've been sworn to secrecy by Steven Spielberg and George Lucas not to tell you the title of the next Indiana Jones movie. What the hell, I'm 21 and we're in Vegas, baby, so here it goes. The official title to the next Indiana Jones installment: Indiana Jones and the Kingdom of the Crystal Skull.
The much-anticipated film has already been filming for several months and will star Harrison Ford, Shia LeBeouf, Cate Blanchett, Jim Broadbent, John Hurt, Ray Winstone and Karen Allen. It's scheduled to open in theatres May 22, 2008.
Does anyone else think the title is a bit busy? I mean, at least Raiders of the Lost Ark was officially titled as such, without the Indiana Jones and the at the beginning. It could be worse, I suppose—how about Indiana Jones and the Kingdom of the Shiny Crystal Skull or Indiana Jones and the Kingdom of the Crystal Skull that Bites People. Imagine if M. Night Shyamalan, once offered a chance to write the screenplay, had penned the script: Indiana Jones and the Amish Comic Book Alien in the Water that Sees Dead People. Scary. But I'd love to see the poster.
Oh well, I suppose the title has little to do with the content—let's hope that the film supersedes its bloated moniker, hmm?
Read More
| Just Jared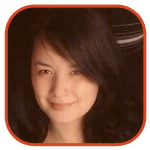 Posted by Veronica Santiago Categories: Lucasfilm Ltd., Casting, Lists
Chemistry, schmemistry. If you know people are going to be watching your movie anyway—does it really matter? Whaddya say, George Lucas?
Film advertising company Pearl & Dean polled 3,000 British moviegoers to see which couples they felt had the worst on-screen chemistry. Based on the results, it's hard to say whether or not those opinions had any affect on the eventual box office receipts. While I completely agree that Natalie Portman and Hayden Christensen fizzled as secret-lovers, I don't know that the movie's storyline (or final numbers) could have improved with a different twosome.
Take a look at the poll results and see what you think. Which couples would you add to this list? Three pairings that come to my mind: Julia Roberts/ Nick Nolte (I Love Trouble), Julia Roberts/ Brad Pitt (The Mexican) and Julia Roberts/ John Cusack (America's Sweethearts).
Natalie Portman & Hayden Christensen - Stars Wars: Episode II
Jennifer Lopez & Ben Affleck - Gigli
Keira Knightley & Orlando Bloom - Pirates of the Caribbean
Madonna & Adriano Giannini - Swept Away
Catherine Zeta-Jones & Sean Connery - Entrapment
Andie MacDowell & Hugh Grant - Four Weddings and a Funeral
Kate Beckinsale & Ben Affleck - Pearl Harbor
Nicole Kidman & Tom Cruise - Eyes Wide Shut
Kate Winslet & Leonardo DiCaprio - Titanic
© Gear Live Media, LLC. 2007 – User-posted content, unless source is quoted, is licensed under a Creative Commons Public Domain License. Gear Live graphics, logos, designs, page headers, button icons, videos, articles, blogs, forums, scripts and other service names are the trademarks of Gear Live Inc.