Latest Video: FilmCrunch 067: Hairspray, Chuck & Larry, Premonition reviewed
Veronica Santiago and Neil Estep review Hairspray, Chuck & Larry, and Premonition in this episode of FilmCrunch.
Play Video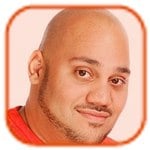 Posted by Andru Edwards Categories: Romance, Sequels, Comedy, Celebrity Gossip, Filmmaking, Rumors, Upcoming Releases
Evan Rachel Wood is reportedly being sued for $30 Million by the producers for the sequel of 10 Things I Hate About You.
The 26-year-old actress backed out of 10 Things I Hate About Life and is facing legal action from LLC who filed a suit on June 5 after production was shut down in January 2013 for the project which she signed on to in 2012, according to Deadline.com.
The company wants $20 million in lost profits, $5 million in special damages, $6 million in equity investments and $500,000 in lost financing costs. Producers allege the actress told the company in February 2013 that she was "unable and unwilling to continue" with filming, and "would be unable to recommence" until November 2013, before she chose to "walk out on the project."
The actress' representatives deny wrongdoing on her part and accuse the producers of using "bullying tactics":
Click to continue reading Evan Rachel Wood Sued for $30 Million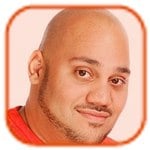 Posted by Andru Edwards Categories: Adaptation, Classics, Science Fiction, Sequels, Thrillers, Casting, Celebrity Gossip, Rumors, Upcoming Releases
Harrison Ford has been approached to appear in a sequel to Blade Runner.
The 71-year-old action movie star is being sought to reprise his role as bounty hunter Rick Deckhard in a sequel to the sci-fi classic, originally released in 1982. Already on board with the project are Ridley Scott, who directed the original movie, and Hampton Fancher, who adapted the screenplay from Philip K. Dick's book Do Androids Dream of Electric Sheep?
Broderick Johnson and Andrew Kosove, founders of Alcon Entertainment, who are developing the movie, told The Hollywood Reporter, "We believe that Hampton Fancher and Michael Green have crafted with Ridley Scott an extraordinary sequel to one of the greatest films of all time. We would be honored, and we are hopeful, that Harrison will be part of our project."
Harrison is already re-living his glory days with his current project, reprising his role as Han Solo for the upcoming Star Wars: Episode VII.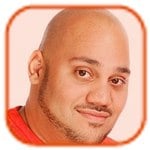 Posted by Andru Edwards Categories: Lionsgate, Action, Adaptation, Science Fiction, Sequels, Celeb News, Filmmaking, Obituaries, Rumors, Upcoming Releases
Philip Seymour Hoffman will not be digitally recreated to appear in The Hunger Games: Mockingjay Part 1.
The actor tragically died in February of a heroin overdose before he could complete the sci-fi film and director Francis Lawrence is determined to include the star in the scenes he couldn't complete, but will not settle for digitally enhancing his image into the movie.
"We finished the majority of his work. I think he might have had eight to 10 days left on our schedule. In most of those scenes, Phil didn't have any dialogue. We are going to put him into those scenes, but we're only using real footage. We're not creating anything digital or a robotic version of him," he said.
Shortly after his passing, studio Lionsgate, who is making the movies, said Philip would be recreated for scenes using CGI effects. Producer Nina Jacobson said they may give some of the star's character, Plutarch Heavensbee's, lines to other characters, but said that would happen "only in circumstances that we are able to do that without undermining the intent of the scene."
Click to continue reading Philip Seymour Hoffman Will Not Appear via CGI in 'Mockingjay'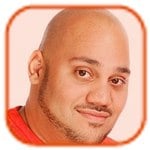 Posted by Andru Edwards Categories: Drama, Independent, Sequels, Comedy, Celeb News, Rumors, Scripts, Upcoming Releases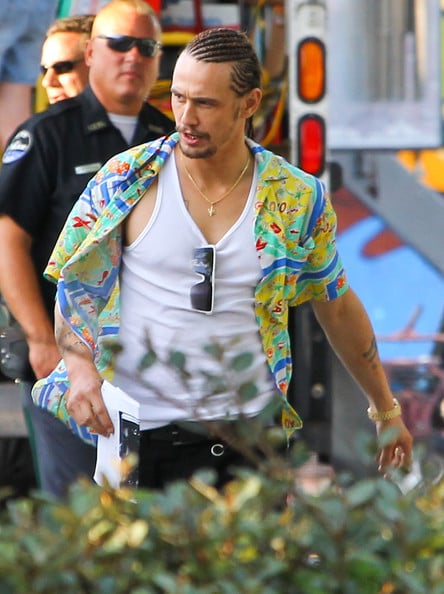 James Franco has blasted the Spring Breakers sequel.
The 36-year-old actor, who played the character Alien in the first movie alongside Selena Gomez and Vanessa Hudgens, appears in a bizarre video posted on his Instagram account today, in which he insists second film would not be a good idea.
The star, whose Instagram has become the talk of Hollywood after he started posting half naked selfies for fans, is seen eating rice cakes in bed with his eyes closed while being filmed by a mystery woman. "This is James feeling a bit sick cos he smoked too much dope in the club. His tummy is a bit sensitive," she said. He accompanied the video with the caption, "ALIEN IN REHAB! And BTW F*** that SBers 2 BS, they're doing it without HARMONY'S CONSENT. Sounds LAME AS A MUTHA! [sic]."
The star made reference to director Harmony Korine, who worked on the first movie, after reports the second film will be written by Trainspotting and Filth author, Irvine Welsh.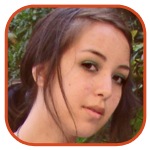 Posted by Robin Paulson Categories: 20th Century Fox, Action, Science Fiction, Sequels, Casting, Celebrity Gossip, Rumors, Upcoming Releases
Michael Fassbender has given hope to folks looking forward to a Prometheus sequel.
In the recent press rounds for X-Men: Days of Future Past, Fassbender - who played the android David in the 2012 sci-fi film - confirmed his involvement in the sequel but could not say when production would start.
When asked if he'd like to work with Prometheus director Ridley Scott again, Fassbender answered, "For sure. I love Ridley. He's a master filmmaker."
His X-Men co-worker James McAvoy then asked him, "Are you doing a sequel?" to which he responded, "Yeah, but when I don't know."
Although Scott's involvement in the project is still up in the air, the soonest the film could realistically hit theaters would be in 2016.
Read More
| Collider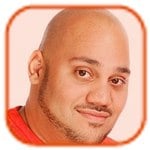 Posted by Andru Edwards Categories: Casting, Celebrity Gossip, Rumors, Upcoming Releases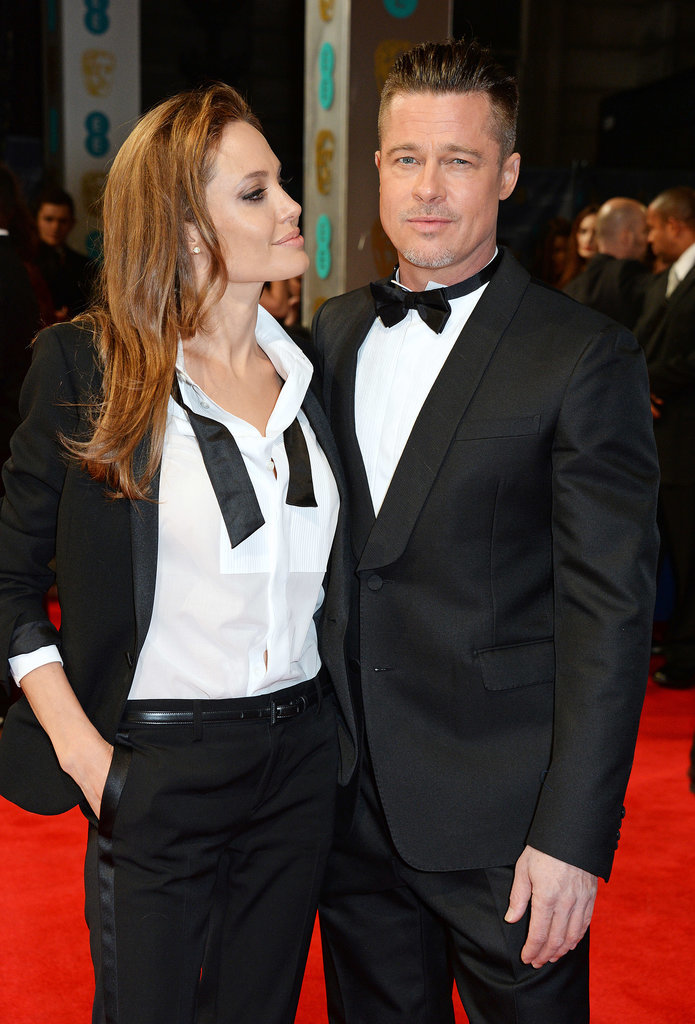 Brad Pitt and Angelina Jolie are to star in their first film together in almost a decade.
The couple haven't been seen together in a movie since starring in Mr. & Mrs. Smith back in 2005, which sparked their real-life love affair, but it is believed they have "an exciting new venture" in the pipeline for the near future. The 38-year-old actress has reportedly penned the script for the upcoming movie, which will be set in Europe. "People will not want to miss it!" an insider said.
Angelina is currently working in post-production on her film Unbroken after she impressed with her directorial debut in The Land of Blood and Honey in 2011. She also voices the title character in Disney's Maleficent, which will hit theaters on May 30.
Brad, 50, has just wrapped up filming for the World War II action movie Fury, which will hit the big screen on November 14.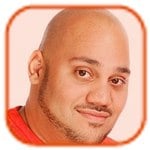 Posted by Andru Edwards Categories: Drama, Thrillers, Celebrity Gossip, Rumors, Upcoming Releases
Lindsay Lohan's film Inconceivable is reportedly having trouble securing financing.
The 27-year-old actress vowed to get her life back on track after being released from rehab for the sixth time last year and has stayed sober other than one blip which was captured on her reality TV show Lindsay. Although she has cleaned up her act, it is alleged that financiers aren't still have major concerns about the Mean Girls actress due to her past reputation and are concerned she won't be reliable on set.
"There is currently no date for filming to begin on Lindsay's Inconceivable... producers are having trouble getting money for the project. There is always the problem of insuring Lindsay for movies. Her diva behavior, not showing up on time, or at times, Lindsay doesn't even arrive at all. It's very likely this movie will never get made. The only reason Inconceivable was pitched at Sundance was an attempt to garner interest and create buzz about the project. It didn't. Lindsay is currently in Europe attempting raise money for the project, but isn't having any luck," a source said.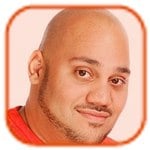 Posted by Andru Edwards Categories: Magnolia, Drama, Celebrity Gossip, Celebrity Controversy, Rumors, Upcoming Releases
Shia Labeouf will not attend the Nymphomaniac premiere in New York.
The troubled actor reportedly has a "scheduling conflict" that will see him absent from the screening of the erotic film at Museum of Modern Art (MoMA) next Thursday, the New York Post newspaper's Page Six column reports.
Though he is blaming a scheduling conflict, the 27-year-old actor has been vocal about a desire to "retire" from the public eye after he was accused of plagiarizing author Daniel Clowes' graphic novellas, Justin M. Damiano, for his short film HowardCantour.com.
Taking to Twitter earlier this year, he wrote, "In light of the recent attacks against my artistic integrity, I am retiring from all public life."
Shia made headlines in February when he stormed out of a Nymphomaniac press conference in Berlin after quoting French former soccer player Eric Cantona before arriving on the red carpet for the film's German premiere wearing a paper bag on his head that said, "I am not famous anymore."
Click to continue reading Shia Labeouf Won't Attend 'Nymphomaniac' Premiere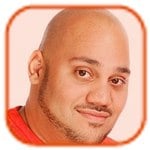 Posted by Andru Edwards Categories: Buena Vista, Disney, Action, Adaptation, Adventure, Science Fiction, Sequels, Celebrity Gossip, Filmmaking, Rumors, Upcoming Releases
Scarlett Johansson's pregnancy could delay filming for The Avengers: Age of Ultron.
The 29-year-old actress is reportedly due to welcome her first child into the world with her fiance Romain Dauriac, 31, in August, but shooting for her upcoming movie, which kicks off on April 5, may need to be re-scheduled to fit around her growing baby bump.
The blonde beauty plays Natasha Romanoff in the superhero film, which sees her squeeze into a figure-hugging catsuit and bosses are reportedly keen to shoot her scenes as soon as possible. "Shooting for the superhero sequel will need a bit of rearranging. They're going to fast-track her scenes," a source said.
Meanwhile, Scarlett and Romain's baby news comes just six months after the French creative agency boss popped the question with a vintage Art Deco ring last year. However, the Captain America: The Winter Soldier star has previously said she and Romain don't want to "rush" tying the knot as "being engaged is an exciting time to enjoy and to really savor."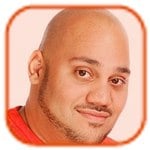 Posted by Andru Edwards Categories: Drama, Celebrity Gossip, Rumors, Scripts, Upcoming Releases
Kanye West is writing a movie role for Kim Kardashian.
The "Bound 2" hitmaker - who has eight-month-old daughter North with the Keeping Up with the Kardashians star - is teaming up with author Bret Easton Ellis for a film based on his Yeezus album and insiders say his fiancee will "definitely" be part of the cast.
"It's going to be based on the Yeezus album. That's pretty much a narrative of Kanye's life. Kanye will not appear in the movie. Kim is definitely going to be in it. The screenplay already features her character," a source said.
However, it has not yet been decided how big a role Kim will play in the movie. "They're still working on the script, so it's unclear at this point if Kim will be a major star of the movie or making a smaller cameo but her role in the movie will be pivotal. Her role is going to be very dramatic. Far from the bubbly happy persona that she's always played," the source added.
Kanye plans to direct the movie - which will be dedicated to his late mother - and "wants to be heavily involved in all aspects of production."
© Gear Live Media, LLC. 2007 – User-posted content, unless source is quoted, is licensed under a Creative Commons Public Domain License. Gear Live graphics, logos, designs, page headers, button icons, videos, articles, blogs, forums, scripts and other service names are the trademarks of Gear Live Inc.