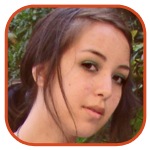 Posted by Robin Paulson Categories: Classics, Horror, Romance, Celeb News
While Johnny Depp has already become immortalized in the films he has made throughout his career, the Transcendence actor will now always be remembered by the scientific community as the inspiration for naming a recently discovered ancient animal.
Working on his PhD at Imperial College London, David Legg carried out research concerning a 505 million year old fossil of a creature that he dubbed Kooteninchela deppi, after Depp's character in the classic Tim Burton film, Edward Scissorhands. Legg, admittedly a fan of the 49 year old star explained his thought process in naming the fossil (see what it looks like after the jump):
"When I first saw the pair of isolated claws in the fossil records of this species I could not help but think of Edward Scissorhands. Even the genus name, Kootenichela, includes the reference to this film as 'chela' is Latin for claws or scissors. In truth, I am also a bit of a Depp fan and so what better way to honor the man than to immortalize him as an ancient creature that once roamed the sea?"
Click to continue reading Scientist Names Ancient Creature After Johnny Depp
Read More
| Imperial College London via People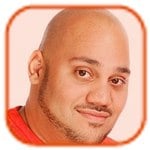 Posted by Andru Edwards Categories: Disney, Action, Adventure, Period, Remakes, Celeb News, Filmmaking, Upcoming Releases
Johnny Depp was nearly "horrifically mangled" by a horse while filming The Lone Ranger. The 49-year-old heartthrob plays Native American warrior Tonto in the new Disney western and had an "unpleasant" moment when he fell off his steed, causing him to almost be crushed by the "death machine" of an animal.
Speaking on The Late Show With David Letterman, Johnny said:
"There was one moment in particular where it got unpleasant. We'd been running [the horses] all day and they weren't really interested in slowing down, at all. My horse that I was on decided to jump a couple of these little obstacles. The horse was unaware that the saddle I was wearing to sit on top of it was sort of jerry-rigged, kind of faked. When we came down, the saddle slipped and I went to the left and [lost] the reins, somehow I had the wherewithal to grab his mane - all very calm for some reason, I figured fear would kick in, but it didn't. I saw in front of my eyes these very muscular horse legs and the striations of muscles moving, this kind of death machine. One word popped into my head - hooves! You know? Hooves. In any case, mind the hooves."
Click to continue reading Johnny Depp Nearly "Mangled" by Horse on 'Lone Ranger' Set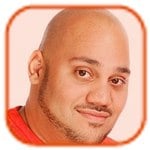 Posted by Andru Edwards Categories: Buena Vista, Disney, Action, Adventure, Period, Sequels, Casting, Celebrity Gossip, Upcoming Releases
Johnny Depp wants Keith Richards to star in another Pirates of the Caribbean film.
The actor based his iconic character, Captain Jack Sparrow, on The Rolling Stones star, and Keith made cameo appearances as Sparrow's father, Captain Teague, in 2007's At World's End and 2011's On Stranger Tides. Now, Johnny wants Keith to put on his pirate outfit once again for the fifth movie.
"I spoke to Johnny a couple of weeks ago and he said, 'Are you up for another one?' I can leave it at that because I know no more. But I do have the costume," Keith said.
The 68-year-old musician is more often recognized by the younger generation for his role in the films than he is as a member of The Rolling Stones. "Some kids who don't know nothing about The Rolling Stones [say], 'It's Johnny Depp's dad! It's Captain Teague!' I was born for the part," he said in an interview.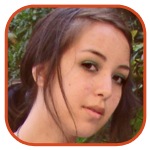 Posted by Robin Paulson Categories: Buena Vista, Disney, MGM, Action, Adaptation, Adventure, Biopics, Drama, Romance, Science Fiction, Sequels, Comedy, Thrillers, Casting, Celeb News, Celebrity Gossip, Rumors, Scripts, Upcoming Releases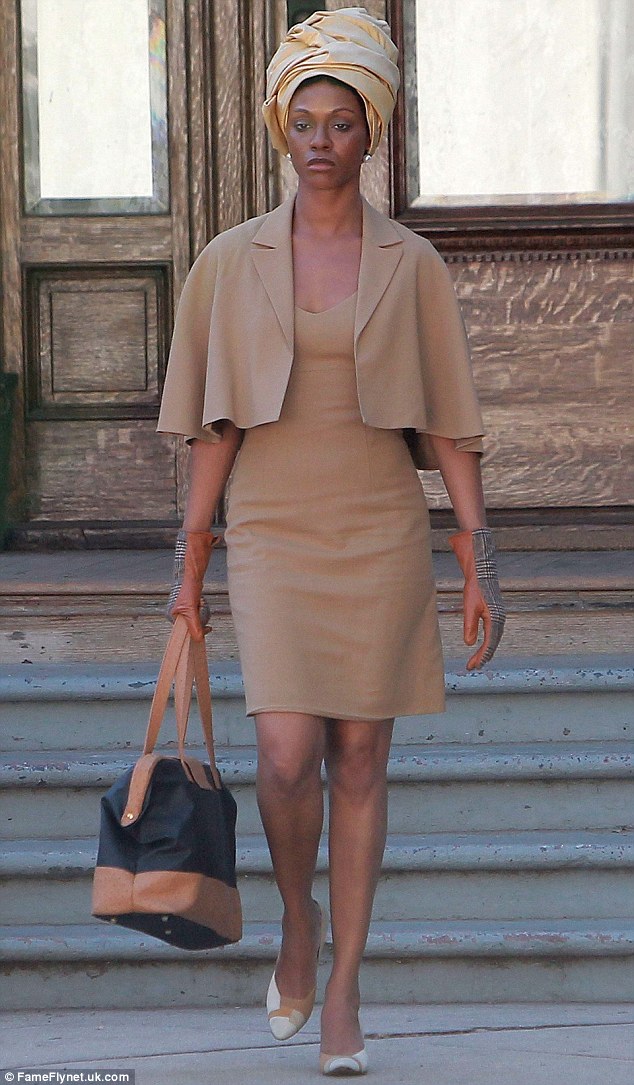 + Emma Roberts donned a blonde wig and mini skirt this Halloween, a nod to her famous aunt Julia's most iconic role from Pretty Woman.
+ Zoe Saldana was photographed on the set of her upcoming film Nina, a biopic of the famous jazz singer Nina Simone. Complete in a headwrap and beige shift dress, the actress also appears to be wearing makeup to darken her skin (many, including Simone's daughter, were upset that the light-colored actress Saldana was chosen to portray the dark-skinned legendary songstress).
+ Johnny Depp has been cast as the lead role in Inception cinematographer Wally Pfister's directorial debut, Transcendence, which will see him play a man who will be sucked into an evil computer he created.
+ Michael Fassbender will take on the lead role in the film adaptation of the popular video game Assasin's Creed, where he plays a time traveler who operates around significant historical events.
Click to continue reading Cinecast: Emma Roberts Honors Julia, Wally Pfister Casts Johnny Depp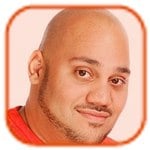 Posted by Andru Edwards Categories: Disney, Action, Adventure, Remakes, Celebrity Gossip, Upcoming Releases
Johnny Depp injured his back shooting The Lone Ranger.
The 49-year-old actor was left writhing in pain on two occasions during action scenes for the Western film - in which he plays Native American Tonto opposite Armie Hammer, who portrays the title character - and he has now realized he can't do many of his own stunts and needs to rely more on a double.
"While it's been hard to accept that he can't perform such demanding feats anymore, Johnny is seeing it. He threw out his back twice while shooting the movie and then had to push through, getting massages in between takes," a source told Star.
As well as suffering with back pain, Johnny has also been struggling with insomnia on set. But the director Gore Verbinski and the crew have been sympathetic to the sleep problems the Hollywood star has been experiencing and have adjusted shooting schedules for him. "Johnny is also struggling with sleep problems so the crew has had to adjust to the fact that he can't shoot all night. He needs at least six hours of shut eye. This movie has really kicked his butt. He's so happy it's wrapping up and has joked that his body wouldn't be able to take another month of it," the source added.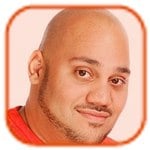 Posted by Andru Edwards Categories: Awards, Celeb News
Dark Shadows star Johnny Depp will receive the MTV Generation Award at the MTV Movie Awards in Los Angeles on Sunday.
The actor is being given the accolade as a celebration of his contribution to cinema over the last twenty years, in films such as Edward Scissorhands, Charlie and the Chocolate Factory and Sleepy Hollow.
"Johnny Depp is a fearless, once-in-a-generation talent with a chameleon-like ability to inhabit any role. With years of astonishing performances, Johnny has truly earned this Generation Award, and we look forward to honoring him with a can't-miss tribute at this year's Movie Awards," stated Stephen Friedman, President of MTV.
Previous recipients of the MTV Generation Award include Reese Witherspoon, Sandra Bullock, Ben Stiller, Adam Sandler, Mike Myers, Tom Cruise and Jim Carrey.
The MTV Movie Awards will be hosted by comedian Russell Brand and take place at the Gibson Amphitheatre in Universal City, California on Sunday. They will then be aired by the network on June 4.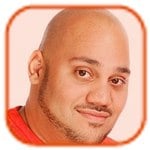 Posted by Andru Edwards Categories: Warner Bros, Drama, Horror, Mystery, Remakes, Thrillers, Celeb News, Celebrity Gossip, Upcoming Releases
Johnny Depp is not impressed with modern movie vampires.
The Pirates of the Caribbean actor believes the portrayal of vampires on screen in recent years, in films such as Blade and The Twilight Saga has changed dramatically from the golden era of the 1940s and 1950s, so he chose a classic look for his vampire character in Dark Shadows.
"Over the years all these vampire movies have come out and nobody looks like a vampire anymore. I adored Dracula, from Bela Lugosi to Christopher Lee, Max Shreck in Nosferatu - all these wonderful horror films. So this was an opportunity for me to sort of go into what doesn't really exist so much anymore - that classic monster make-up."
Dark Shadows follows Johnny's vampire character Barnabas Collins as he has run ins with various monsters, and is based on a US sitcom which ran from 1966 to 1971, which the actor was a fan of.
Click to continue reading Johnny Depp Slams Modern Movie Vampires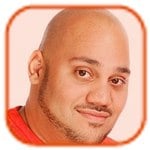 Posted by Andru Edwards Categories: Columbia Pictures, MGM, Action, Comedy, Celeb News, New Releases
Johnny Depp's 21 Jump Street cameo was "crucial" to the movie.
Star and executive producer Jonah Hill says he always wanted Johnny to make an appearance in the big screen adaptation of the TV show which made him famous and believes the Hollywood hunk found it "cathartic" as he left the show after the fourth season:
"It's like stepping into the Star Wars world, and trying to avoid Darth Vadar. It was pretty crucial to me that Johnny came on board for a cameo. Once he agreed, it was a case of finding a funny way to do it. I reckon most people - if not all - will be hard-pressed to spot him until he steps forward. Johnny's a great sport, and always up for a laugh, so, he was pretty much game for anything. In the end, he felt it was cathartic too, a chance to say sorry, in a way, to his co-stars for bailing on them."
Jonah always wanted to see a big screen adaptation of the show and is thrilled he is the one who has made it happen: "In America, the show was a very big deal. And it was such a neat idea for a comedy, I always had it in the back of my mind that someone should try and bring it to the big screen one day. I never thought it would be me. Well, I say that, but I was always secretly hoping it would be me, of course."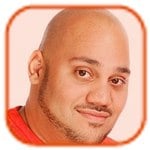 Posted by Andru Edwards Categories: Romance, Comedy, Thrillers, Box Office, Celeb News, New Releases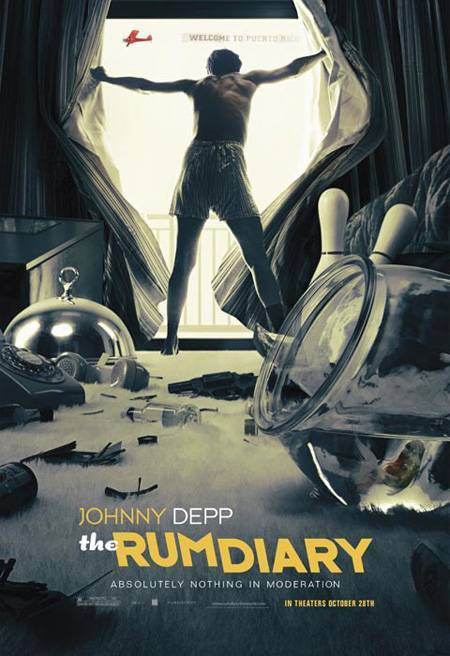 Johnny Depp "couldn't give a rat's a**e" if his new film is a success.
The 48-year-old actor's new movie The Rum Diary has proved a flop at the US box office since its release, but he insists he never worries about his movies making a lot of money and he thinks the film will stand the test of time.
"It's always a c**p shoot and really if you have that in your head while you're making a movie the process would become something very different. No, I couldn't give a rat's arse [about the money), not really. I believe that this film, regardless of what it makes in, you know, Wichita, Kansas, this week - which is probably about $13 - it doesn't make any difference. I believe that this film will have a shelf life. I think it will stick around and people will watch it and enjoy it."
Click to continue reading Johnny Depp Not Bothered By Rum Success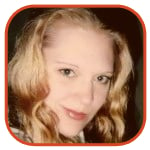 Posted by K.C. Morgan Categories: Columbia Pictures, Lionsgate, Paramount, Universal, Action, Adventure, Animation, Drama, Science Fiction, Comedy, Thrillers, Box Office, Casting, New Releases
Who is Hollywood's new $19 million man? Bradley Cooper. The Limitless star proved to be exactly that at the box office this weekend, scoring the top money-making slot with fans.
But Johnny Depp also easily proved his worth -- he didn't even have to appear on screen to rake in $15.3 million with the animated Rango. Battle: Los Angeles, opening to horrible reviews, managed a modest $14.6 million to earn the number three position.
Matthew McConaughey's The Lincoln Lawyer barely earned fourth place with $13.4, only narrowly edging out fifth-ranked Paul's $13.1 million.
Read More
| Entertainment Tonight

© Gear Live Media, LLC. 2007 – User-posted content, unless source is quoted, is licensed under a Creative Commons Public Domain License. Gear Live graphics, logos, designs, page headers, button icons, videos, articles, blogs, forums, scripts and other service names are the trademarks of Gear Live Inc.