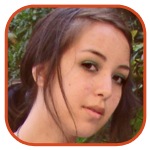 Posted by Robin Paulson Categories: Buena Vista, Disney, Fox Searchlight, MGM, Lionsgate, Warner Bros, Action, Adventure, Biopics, Classics, Drama, Period, Remakes, Romance, Science Fiction, Sequels, Comedy, Sports, Thrillers, Awards, Casting, Celeb News, Celebrity Gossip, Distribution, Scripts, Trailers, Upcoming Releases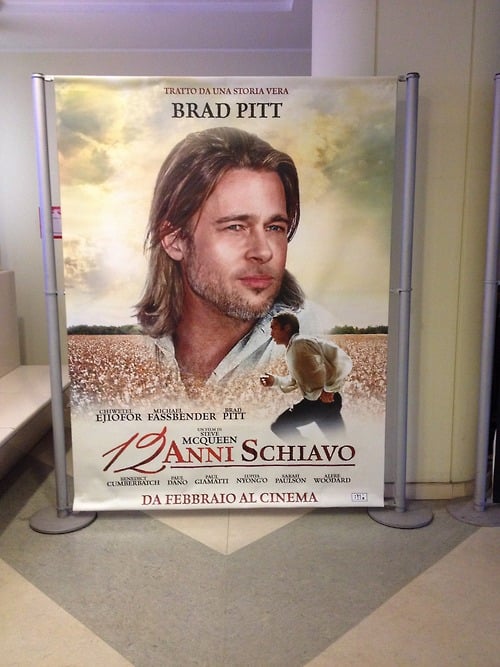 + After a Tumblr user in Italy questioned a 12 Years a Slave poster featuring Brad Pitt (whose role in the film - despite his producing credit - is minimal), Lionsgate released a statement claiming that the advertisements (another similar one featured Michael Fassbender, who is also a supporting actor) were unauthorized and not approved by the filmmakers.
+ Saving Mr. Banks director John Lee Hancock has been picked to rewrite the Magnificent Seven remake, which Tom Cruise was previously attached to work on. No word yet as to who is set to replace Cruise.
+ In doing promotional rounds for his latest film 47 Ronin, Keanu Reeves ruled out any participation from him in the upcoming Point Break remake.
+ Fortunately for Bill & Ted's Excellent Adventure fans, Reeves did state that he's open to doing a third film, which would follow Bill & Ted's Bogus Journey.
Click to continue reading Cinecast: 'Magnificent Seven' Rewrite, Keanu on 'Bill & Ted' Sequel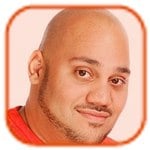 Posted by Andru Edwards Categories: Action, Sports, Casting, Celebrity Gossip
Tom Cruise has promised to help David Beckham become a movie star, according to reports.
The soccer player is looking for a fresh challenge now he has decided to retire from the sport and thinks he has what it takes to be a star in Hollywood and wants the Oblivion actor to help him establish himself on the screen. "David has always wanted to be an action film star, and Tom promised him a long time ago he can make those dreams come true. David still loved soccer but feels that now is a great time to transition into film while he's still young enough to land top-notch roles," a source told The National Enquirer.
David and his spouse Victoria became good friends with Tom and his now ex-wife Katie Holmes several years ago and their bond was strengthened when they were living in America when David was playing for Los Angeles Galaxy.
The sportsman is said to have his eye on a role in Tom's planned action sequel Mission: Impossible 5. "Who knows? We could see David in Mission: Impossible 5," the source added.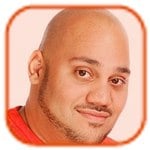 Posted by Andru Edwards Categories: Paramount, Action, Thrillers, Celebrity Gossip, Filmmaking, New Releases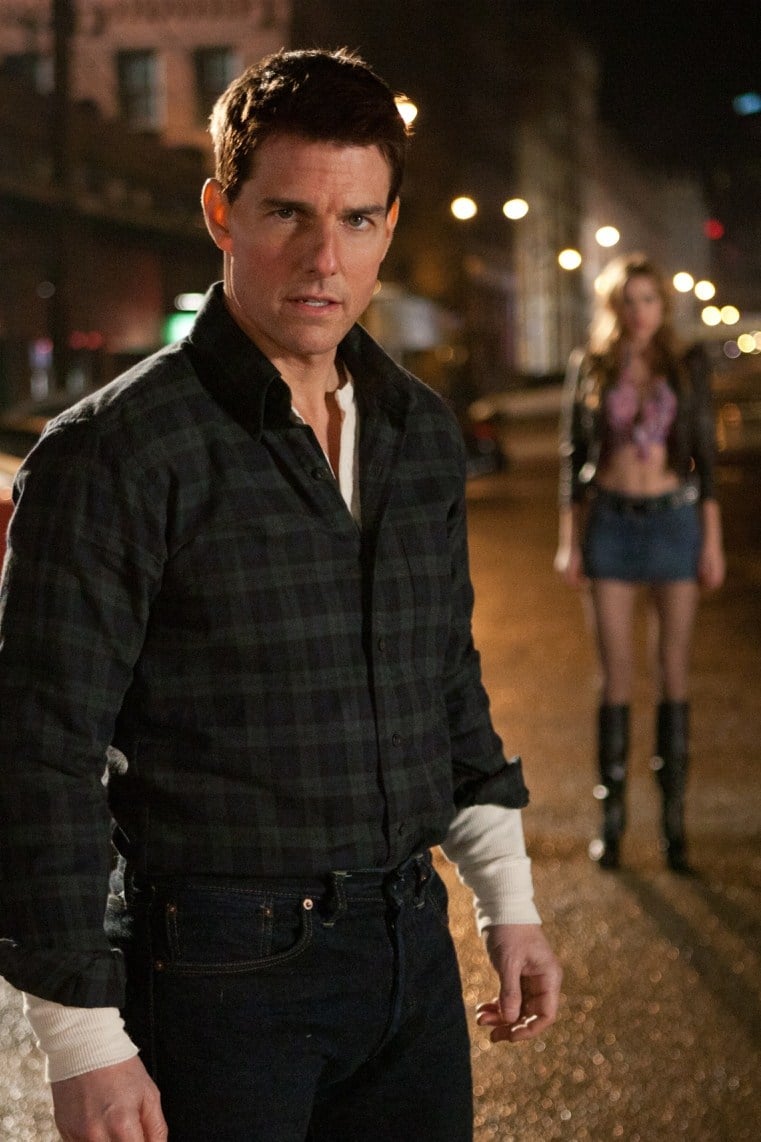 Tom Cruise isn't afraid to get injured on set. The 50-year-old actor is famous for doing his own stunts and despite being a huge Hollywood star, he throws himself into every action sequence without complaint.
Defence Lab's Andy Norman, who was the fight consultant on Jack Reacher, said, "Tom gets right in there, he'll take the knock and the bruises and he doesn't want us to hold back. He'll still be there at 2am going over fight scenes, he's a total perfectionist."
Andy also revealed Tom is involved in every stage of planning the fight scenes in his films because he wants to get the emotion behind the action right: "A fight scene like the one in Jack Reacher where he takes on five guys at once can take up to eight weeks to put together and Tom is involved from day one. Tom is so famous in the industry for his focus and he gets so into the character he wants to be there from when we first get together to talk about the fight. He wants to know the emotion, the reason behind it, the why, how much training he needs, the intensity and he makes the job easier because you're not having to carry him The process is quite collaborative because you've got the emotion from the script and we have to see how Tom wants to show that emotion and we work out how to put that together from the movie."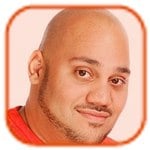 Posted by Andru Edwards Categories: New Line, Adaptation, Drama, Music, Musicals, Romance, Celebrity Gossip
Malin Akerman was star-struck when she met Tom Cruise. The 34-year-old actress couldn't believe it when she was cast alongside the Hollywood legend for Rock of Ages and was nervous about meeting him for the first time but she quickly struck up a bond with Tom.
"I still get excited by working with big names. You have that initial moment of, 'Oh my goodness, I'm going to work with Tom Cruise!' And then you meet him and in 10 minutes you realize you're both just in this together, two actors who are equally as nervous and excited to be on a new journey. And star-struck feelings go away and you become partners in crime. My dream now is to work on a big film with Tilda Swinton and Cate Blanchett," said Malin, who had to stick her tongue in the actor's ear during one memorable scene.
Click to continue reading Malin Akerman Was Nervous About Working with Tom Cruise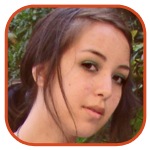 Posted by Robin Paulson Categories: Columbia Pictures, Fox Searchlight, MGM, Action, Biopics, Drama, Period, Remakes, Science Fiction, Sequels, Comedy, Casting, Celeb News, Celebrity Gossip, Filmmaking, Trailers, Upcoming Releases
+ Photos of Nicole Kidman getting into character as Grace Kelly have been released. Kidman will portray the Hollywood starlet-turned-royalty in the biopic Grace of Monaco, set in 1962. Not surprisingly, she looks as effortlessly chic and classy as the late Oscar winner.
+ The Killing star Joel Kinnaman was snapped up in Toronto while filming scenes for the upcoming remake of RoboCop, which sees him starring as the eponymous character.
+ The intriguing dynamic between Alfred Hitchcock and his wife Alma is on display in the new trailer for Sacha Gervasi's Hitchcock. One can easily see from the clips that both Anthony Hopkins and Helen Mirren are clear Oscar contenders with their potrayals of the married couple.
+ Uma Thurman is the latest actress cast in Lars von Trier's controversial Nymphomaniac. There is no word yet as to who she will play in the film, which marks her first collaboration with the Danish auteur.
Click to continue reading Cinecast: Kidman Channels Grace Kelly, Uma Joins Von Trier Film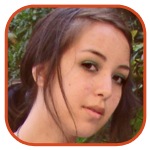 Posted by Robin Paulson Categories: Weinstein Company, Drama, Celebrity Gossip, Upcoming Releases
"Yes, I have shown [Tom Cruise] the film, and yes, we are still friends. The rest is between me and Tom."
- Director Paul Thomas Anderson comments on his showing the A-list star his latest film, The Master, which was inspired by The Church of Scientology -- a religion in which Cruise is highly involved.
(Make sure to check out other notable quotes.)
Read More
| The Hollywood Reporter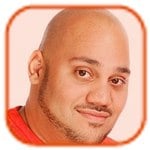 Posted by Andru Edwards Categories: Universal, Action, Adventure, Science Fiction, Celebrity Gossip, Filmmaking, Upcoming Releases
Tom Cruise offered a private jet to a worker who was injured on the set of his latest film.
The actor was shooting new movie Oblivion last month when British crew worker, known only as David, was crushed by a 700-pound weight. David was left unconscious and initially believed to be paralyzed, so caring Tom alerted his private pilot who primed the star's jet to transport David to a specialist spinal injury clinic.
"Tom stayed cool and swept straight into action. He didn't take a back seat at all and made sure his Gulfstream V jet was ready to go in case it was needed. It was quick thinking. David could have suffered permanent spinal injury, so it might have been vital he was flown to hospital," a source said.
Click to continue reading Tom Cruise Offers Private Jet to Injured Set Worker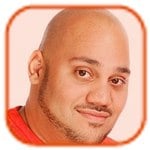 Posted by Andru Edwards Categories: New Line, Music, Musicals, Period, Comedy, Celeb News, Filmmaking, New Releases
Tom Cruise wanted to film Rock Of Ages because his family loves musicals.
The Mission Impossible actor - who plays an egotistical 80s rock legend called Stacee Jaxx in his latest film - has revealed he was pushed into the role by wife Katie Holmes and six-year-old daughter Suri because they are huge fans of musicals.
"Kate sings and dances and we kind of went through the history of musicals together. And Suri loves Hairspray. I have watched it 15 times with her," he said.
Tom, 49, had five hours of vocal coaching and three hours of dance lessons per day, as well as having to learn the guitar in order to prepare for the demanding role. "I needed to find out if I could really sing. Then I had to learn how to play guitar. I'm very good at air guitar and air drums, but I had never played an actual guitar. I needed to find my own Stacee Jaxx. It was like learning a new sport," he explained.
Click to continue reading Tom Cruise Made 'Rock of Ages' For His Family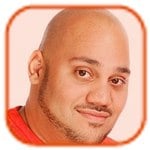 Posted by Andru Edwards Categories: Paramount, Action, Drama, Romance, Sequels, Celeb News, Scripts
Tom Cruise has confirmed he "hopes" to make Top Gun 2.
The Rock of Ages actor admits he is keen to reprise his role as United States Naval Aviator Lieutenant Pete 'Maverick' Mitchell in a follow-up to the classic 1986 movie but will only sign on if the script is right.
"You know what, if we can get the script right, then we'll do it. And that's what we hope to do," he said.
Also currently at the planning stages is a fifth installment of the Mission: Impossible franchise and Tom admits it is again dependent on the quality of the submitted script: "Again, yeah, if I could get the script right, we're going to do it. We're going to do our best."
Tom has appeared in almost 40 movies but can't choose which of his work represents him the best. Asked which film shows "the real Tom," he said, "That is too difficult. That's like asking which one, you know, is your favourite child! I mean, each one, I put so much into them."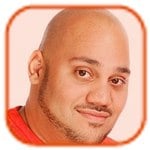 Posted by Andru Edwards Categories: Warner Bros, Adaptation, Musicals, Period, Comedy, Celeb News, Filmmaking, Upcoming Releases
Russell Brand's onscreen smooch with Alec Baldwin was "one of the greatest kisses" he's ever had.
The pair locked lips in new movie Rock of Ages and Russell joked he enjoyed their kiss so much that he deliberately made mistakes so they could do multiple takes: "Alec Baldwin has been one of the great kisses of my life. Like, to be honest, in the first few takes I deliberately made it go wrong just so I could kiss him more often. I'd go, 'Oh sorry, I was wearing a baseball cap in the scene. Oh sorry, I think I stumbled, I opened my eyes.' So they did take after take, kiss after kiss, and I thought if I keep kissing that man, eventually I can make him love me."
Click to continue reading Russell Brand Enjoyed Kissing Alec Baldwin
© Gear Live Media, LLC. 2007 – User-posted content, unless source is quoted, is licensed under a Creative Commons Public Domain License. Gear Live graphics, logos, designs, page headers, button icons, videos, articles, blogs, forums, scripts and other service names are the trademarks of Gear Live Inc.