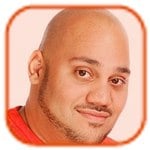 Posted by Andru Edwards Categories: Warner Bros, Biopics, Drama, Sports, Awards, Celebrity Gossip
Sandra Bullock didn't "feel worthy" of her Oscar.
The 49-year-old actress took home the Best Actress Academy Award in 2010 for her performance in The Blind Side, but when she admits, at the time, she didn't think her acting abilities deserved to be recognised over anyone else's.
Speaking at the premiere of her new movie Gravity at the Toronto International Film Festival, she said, "I didn't feel worthy of it when I got it, so I feel like, 'OK, I'm going to spend the rest of my life hopefully earning it, but having a really good time in the process as well.' ... I still haven't gotten around to having my moment with it yet. Maybe one day it will come. What it does do is make you realize how hard you have to work to earn it."
Remembering the night she won her Oscar, Sandra admits her mind was preoccupied with her son Louis, who she had just adopted as a baby and who was at home while she attended the glitzy ceremony in Los Angeles. The screen star - whose marriage ended in March 2010 when it was revealed her then-husband Jesse James had been cheating on her with several women - says having Louis stopped her from getting too carried away with her award win.
Click to continue reading Sandra Bullock Didn't Think That She Deserved the Oscar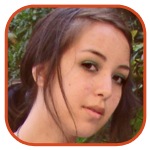 Posted by Robin Paulson Categories: Awards, Celeb News
Ellen DeGeneres will host the 2014 Academy Awards. The talk show host - who first presented the awards in 2007, earning herself an Emmy nomination - will take over from 2013 host Seth MacFarlane.
"I am so excited to be hosting the Oscars for the second time. You know what they say - the third time's the charm," she said.
Producers Craig Zadan and Neil Meron praised Ellen's "gift for comedy" as they announced her appointment as the host of the live broadcast which will take place on March 2, 2014. "We are thrilled to have Ellen DeGeneres host the Oscars. As a longtime friend, we had always hoped to find a project for us to do together and nothing could be more exciting than teaming up to do the Oscars. There are few stars today who have Ellen's gift for comedy, with her great warmth and humanity. She is beloved everywhere and we expect that the audience at the Dolby Theatre, and in homes around the globe, will be as excited by this news as we are," they said.
Click to continue reading Ellen DeGeneres to Host 2014 Oscars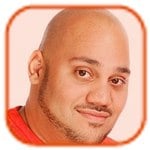 Posted by Andru Edwards Categories: Awards, Celebrity Gossip, New Releases
Ethan Hawke thinks the Oscars are "destructive."
The actor-and-screenwriter has previously received two nominations for the biggest awards in the movie business - for Best Supporting Actor in Training Day in 2002, and Best Adapted Screenplay for Before Sunset in 2004 - but he doesn't like the way the Academy Awards force films into being ranked.
"People want to turn everything in this country [America] into a competition ... So it's clear who the winner is and who the loser is. It's why they like to announce the grosses of movies, because it's a way of saying, 'This one is Number One' It's so asinine. If you look at how many forgettable, stupid movies have won Oscars and how many mediocre performers have Oscars above their fireplace. Making a priority of chasing these fake carrots and money and dubious accolades, I think it's really destructive."
Click to continue reading Ethan Hawke Calls the Oscars "Destructive"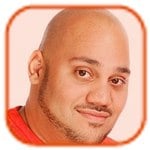 Posted by Andru Edwards Categories: Awards, Celeb News
Seth MacFarlane won't host the Oscars for a second time.
Although the Family Guy creator is preparing for his first time as host at Sunday's ceremony, he is already sure that this will be his first and only time in charge as it is such a big commitment: "It's the time commitment, I just don't think I could do it again. It will have been almost six months that I'm working on this. And I'm still going to get savaged in the press."
While he doesn't plan to return, Seth has tipped Golden Globes hosts Tina Fey and Amy Poehler to take over next year and make it a success. "Tina and Amy will do it next year and they'll get rave reviews. But I just don't know that I could do it again. I just can't take that kind of time out of my schedule. I have very little free time," he said.
Seth admitted he was drawn to the job because he knew he could mess it up. "You know if something sounds interesting and challenging and it sounds like something I could [mess] up and do badly, I'm generally interested in making the attempt. They called me and I was like 'Well this is something I could mess up pretty badly,'" he explained.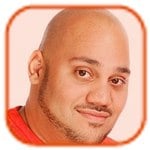 Posted by Andru Edwards Categories: Awards, Celebrity Gossip, Filmmaking, New Releases
Seth MacFarlane is aiming to bring more "edge" to this year's Oscars. The funnyman is set to host the 85th Academy Awards at the Dolby Theatre in Hollywood on February 24 and while he feels he feels it's one of the "hardest" jobs to undertake - especially after gaining a reputation from his successful work, including adult animated comedy Family Guy - Seth acknowledges he won't be able to please the entire "tough" audience of stars.
"I've set myself up for the hardest job in the world because the fans of Family Guy and Ted and the shows and whatnot that I do are expecting one thing. If I deliver that, this crowd will walk out. The whole point of their bringing me on was to give it a little bit more of an edge. You have a room full of people who are at the top of their game - they're successful, they're being honored, they're attractive - and yet this is also the group with the thinnest skin on the planet. So it's a tough group," he told reporters.
Click to continue reading Seth MacFarlane to Bring More Edge to the Oscars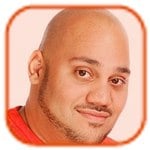 Posted by Andru Edwards Categories: Universal, Sequels, Comedy, Awards
Mark Wahlberg and Ted will present an award together at the Oscars.
The 41-year-old actor will be joined on stage at the Academy Awards later this month by the teddy bear - his Ted co-star - and producers have joked Mark only got the job thanks to Ted.
"We are happy to make it possible for Mark and Ted to make their debut appearance on the Oscar stage. And we won't deny that Ted used his pull with our host to get himself the booking," said Telecast producers Craig Zadan and Neil Meron.
Ted added he was excited but worried about how to pronounce some of the names, such as Quvenzhane Wallis, the nine-year-old actress who has been nominated in the Best Actress category for her role in Beasts Of The Southern Wild: "I'm excited to present an Oscar with Mark Wahlberg. I'm spending the next month learning to pronounce 'Quvenzhane,'" he joked.
Click to continue reading Mark Wahlberg and Ted to Present at the Oscars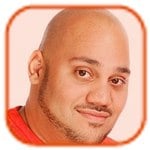 Posted by Andru Edwards Categories: Columbia Pictures, Drama, Political, Thrillers, Awards, Celebrity Gossip
Jessica Chastain becomes "vulnerable" when nominated for awards.
The flame-haired beauty recently took home the Best Actress Golden Globe for her role as CIA agent Maya in Kathryn Bigelow's political thriller Zero Dark Thirty and with other potential awards in the pipeline - including an Oscar - she feels "anything" is possible after receiving so much support from family, friends and fans.
"I don't work for awards but when you receive support and encouragement, it opens me up more, it helps me be vulnerable. I think that's why I got so emotional at the Golden Globes - to feel the support I was getting at that moment made me feel like I could do anything," she said.
Since soaring to fame after playing ditzy housewife Celia Foote in 2011's The Help - which she won numerous Best Supporting Actress awards for - Jessica ensures she focuses more on her career and avoids causing any drama in her personal life: "I really made an effort to not put myself in situations where my private life becomes more interesting than my work. Like being seen dancing on a table in a nightclub. I'm not interested in that kind of, er, acknowledgement."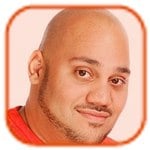 Posted by Andru Edwards Categories: Sony, Action, Music, Mystery, Sequels, Thrillers, Awards, Celeb News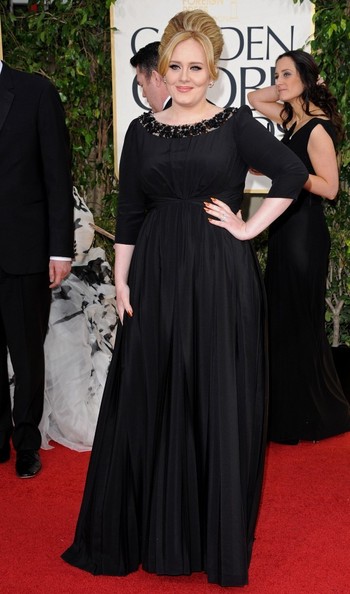 Adele will perform "Skyfall" at the Oscars next month. The 24-year-old pop star will perform the theme to the latest James Bond movie during the 85th Academy Awards at the Dolby Theatre in Los Angeles on February 24.
"It's an honor to be nominated and terrifyingly wonderful to be singing in front of people who have captured my imagination over and over again. It's something I've never experienced and probably only ever will once!" the 24 year-old singer said.
The track, which Adele co-wrote with Paul Epworth, has been nominated for Original Song and is the first Bond theme to get an Oscar nod since "For Your Eyes Only" in 1981. It has already seen success, winning the Golden Globe Award for Best Original Song earlier this month.
Craig Zadan and Neil Meron, producers of this year's Academy Awards, hailed Adele's "unique artistry." They said, "She is currently one of the most successful recording artists in the world, and we believe her performance of 'Skyfall' will be an exciting Oscar moment."
Click to continue reading Adele to Perform "Skyfall" at the Oscars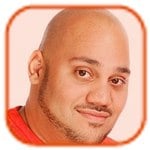 Posted by Andru Edwards Categories: 20th Century Fox, Buena Vista, Columbia Pictures, Fox Searchlight, Sony, Universal, Weinstein Company, Action, Adaptation, Adventure, Biopics, Drama, Foreign, Independent, Music, Musicals, Mystery, Period, Political, Romance, Sequels, Comedy, Thrillers, Awards, New Releases
Lincoln leads the Golden Globe 2013 nominations with seven nods. Steven Spielberg's biopic about former President Abraham Lincoln is up for a host of top prizes including Best Drama, Best Director, Best Actor for Daniel Day-Lewis and Best Screenplay.
Quentin Tarantino's western flick Django Unchained and political drama Argo follow close behind with five nominations each. Critically-acclaimed films Zero Dark Thirty, Les Miserables and Silver Linings Playbook each received four nods.
With three nominations are Life of Pi, dark cult drama The Master and heart-warming British comedy Salmon Fishing in the Yemen. The great Dames of British film, Judi Dench, Maggie Smith and Helen Mirren, all have acting nods for The Best Exotic Marigold Hotel, Quartet and Hitchcock respectively.
Surprises include Nicole Kidman's Best Supporting Actress nomination for The Paperboy and John Hawkes and Helen Hunt being up for Best Actor and Best Supporting Actress for their performances in The Sessions.
Click to continue reading Lincoln Leads Golden Globe Nominations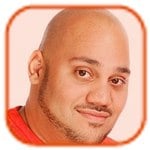 Posted by Andru Edwards Categories: FOCUS, Fox Searchlight, Sony, Warner Bros, Weinstein Company, Drama, Romance, Comedy, Thrillers, Awards, New Releases
Silver Linings Playbook has been nominated for five Film Independent Spirit Awards.
The David O. Russell directed quirky romance received nods for its stars Bradley Cooper and Jennifer Lawrence in the Best Male and Female Lead categories, along with nominations for Best Director and Best Screenplay at the announcement at the W Hotel Hollywood on Tuesday. It will compete against Moonrise Kingdom - which also received five nominations - Beasts of the Southern Wild, Bernie and Keep the Lights On in the Best Feature category.
Matthew McConaughey received two nominations, Best Male Lead for Killer Joe where he will compete against Bradley, Jack Black for Bernie, John Hawkes in The Sessions, Thure Lindhardt for Keep The Lights On and Four's Wendell Pierce and Best Supporting Male for Magic Mike.
Linda Cardellini has been nominated for Best Female Lead for Return along with Emayatzy Corinealdi for Middle of Nowhere, Quvenzhané Wallis in Beasts of the Southern Wild, Mary Elizabeth Winstead from Smashed and Jennifer in Silver Linings Playbook.
Click to continue reading 'Silver Linings Playbook' Leads Spirit Awards Nominations
© Gear Live Media, LLC. 2007 – User-posted content, unless source is quoted, is licensed under a Creative Commons Public Domain License. Gear Live graphics, logos, designs, page headers, button icons, videos, articles, blogs, forums, scripts and other service names are the trademarks of Gear Live Inc.