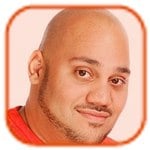 Posted by Andru Edwards Categories: 20th Century Fox, Adventure, Drama, Comedy, Awards, Celeb News, New Releases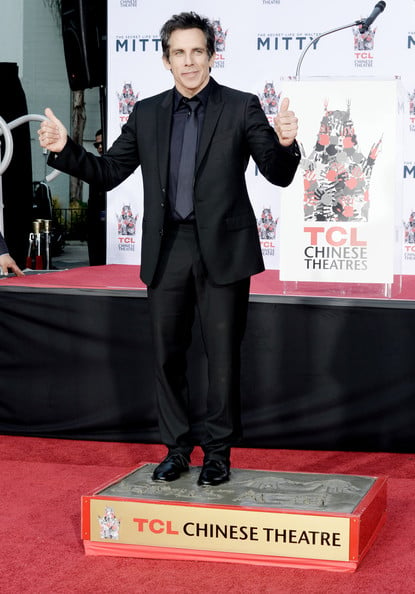 Ben Stiller cemented his hand and footprints into Hollywood history on Tuesday.
The Secret Life of Walter Mitty star cast his prints outside the iconic TCL Chinese Theatre IMAX, making him a member of an exclusive club populated by cinematic legends including Marilyn Monroe, Clint Eastwood and Rita Hayworth. Speaking ahead of casting his prints, he told BANG Showbiz, "I've always loved the history of Hollywood and the history of the movies. It's very, very meaningful to me, and to be in any way a part of it is a dream come true. I'm humbled, touched and very proud to know that wherever I go, long after I'm dead, my footprints will be here in Hollywood, being stood on by a fake Shrek posing for tourists for a dollar."
Ben - star of Night at the Museum, Zoolander and Meet the Parents as well as director of The Cable Guy and Tropic Thunder- was introduced by his movie star friend, Tom Cruise. "It's a crowning accomplishment for Ben and I think it's so appropriate today that he is here being honored at this historical event. I'm very honored to be here to announce him and give it to him. A Brilliant artist and my dear friend, Ben Stiller," he said.
Click to continue reading Ben Stiller Cemented into Hollywood History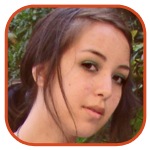 Posted by Robin Paulson Categories: Awards, Celeb News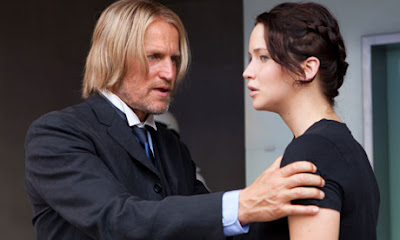 "If anything, it made me a target, because now when I flub my lines on set, Woody [Harrelson] is like, 'Well, you'd better give that Oscar back!'"
- Hunger Games: Catching Fire star Jennifer Lawrence - who recently admitted she doesn't know where her Oscar award is - reveals that winning the Oscar is not all it's cracked up to be.
(Make sure to check out other notable quotes.)
Read More
| Vulture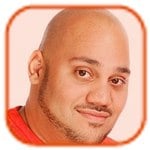 Posted by Andru Edwards Categories: Warner Bros, Biopics, Drama, Sports, Awards, Celebrity Gossip
Sandra Bullock didn't "feel worthy" of her Oscar.
The 49-year-old actress took home the Best Actress Academy Award in 2010 for her performance in The Blind Side, but when she admits, at the time, she didn't think her acting abilities deserved to be recognised over anyone else's.
Speaking at the premiere of her new movie Gravity at the Toronto International Film Festival, she said, "I didn't feel worthy of it when I got it, so I feel like, 'OK, I'm going to spend the rest of my life hopefully earning it, but having a really good time in the process as well.' ... I still haven't gotten around to having my moment with it yet. Maybe one day it will come. What it does do is make you realize how hard you have to work to earn it."
Remembering the night she won her Oscar, Sandra admits her mind was preoccupied with her son Louis, who she had just adopted as a baby and who was at home while she attended the glitzy ceremony in Los Angeles. The screen star - whose marriage ended in March 2010 when it was revealed her then-husband Jesse James had been cheating on her with several women - says having Louis stopped her from getting too carried away with her award win.
Click to continue reading Sandra Bullock Didn't Think That She Deserved the Oscar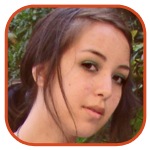 Posted by Robin Paulson Categories: Awards, Celeb News
Ellen DeGeneres will host the 2014 Academy Awards. The talk show host - who first presented the awards in 2007, earning herself an Emmy nomination - will take over from 2013 host Seth MacFarlane.
"I am so excited to be hosting the Oscars for the second time. You know what they say - the third time's the charm," she said.
Producers Craig Zadan and Neil Meron praised Ellen's "gift for comedy" as they announced her appointment as the host of the live broadcast which will take place on March 2, 2014. "We are thrilled to have Ellen DeGeneres host the Oscars. As a longtime friend, we had always hoped to find a project for us to do together and nothing could be more exciting than teaming up to do the Oscars. There are few stars today who have Ellen's gift for comedy, with her great warmth and humanity. She is beloved everywhere and we expect that the audience at the Dolby Theatre, and in homes around the globe, will be as excited by this news as we are," they said.
Click to continue reading Ellen DeGeneres to Host 2014 Oscars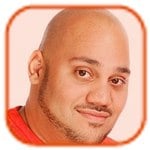 Posted by Andru Edwards Categories: Columbia Pictures, Adaptation, Drama, Horror, Romance, Sequels, Comedy, Awards, New Releases
The Twilight Saga: Breaking Dawn - Part 2 won in seven categories at the 33rd Golden Raspberry Awards in California last night. The vampire series - whose stars Kristen Stewart, Taylor Lautner and Mackenzie Foy won solo prizes - dominated at the annual ceremony, which celebrates the worst movies in Hollywood.
As well as being named Worst Picture and Worst Prequel, Remake, Rip-off or Sequel, the entire cast picked up a gong for Worst Screen Ensemble. Individually, Kristen Stewart was awarded with Worst Actress (also for her role in Snow White and the Huntsman) while Bill Condon picked up the Worst Director prize.
Meanwhile, Taylor Lautner was recognized individually with Worst Supporting Actor and collectively with Mackenzie Foy as they were named Worst Screen Couple.
Elsewhere, after he swept the boards with every award at last year's ceremony, Adam Sandler won Worst Actor for his role in That's My Boy, which beat The Twilight Saga: Breaking Dawn - Part 2 for Worst Screenplay.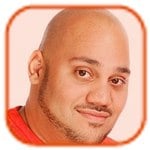 Posted by Andru Edwards Categories: Awards, Celebrity Gossip
Michael Douglas is skipping the Oscars on Sunday. The 68-year-old actor has decided not to accompany his wife Catherine Zeta-Jones to the ceremony at the Dolby Theatre in Hollywood in favor of staying home with their children Carys, nine, and Dylan, 12.
A source close to the Side Effects actress, 43, told RadarOnline.com, "Catherine is attending the Academy Awards with a family member, as Michael just doesn't feel like going. Michael will stay at home with son Dylan and daughter Carys, while Catherine will attend the ceremony and the after parties with her pal. He has been very busy of late, promoting his forthcoming biopic Liberace, as well as ringing the closing bell at the New York Stock Exchange. But Catherine looks forward to the Oscars every year. She loves the glitz and glamour of the event and wouldn't miss it for the world."
The Wall Street: Money Never Sleeps star - who has been married to the Welsh actress for 12 years - recently admitted he thinks she is "more beautiful than ever." He said, "Catherine and I are doing well. She is more beautiful than ever inside and out. I support her with everything and she is simply the best."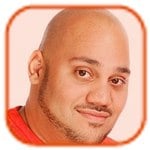 Posted by Andru Edwards Categories: Awards, Celebrity Gossip, Filmmaking, New Releases
Seth MacFarlane is aiming to bring more "edge" to this year's Oscars. The funnyman is set to host the 85th Academy Awards at the Dolby Theatre in Hollywood on February 24 and while he feels he feels it's one of the "hardest" jobs to undertake - especially after gaining a reputation from his successful work, including adult animated comedy Family Guy - Seth acknowledges he won't be able to please the entire "tough" audience of stars.
"I've set myself up for the hardest job in the world because the fans of Family Guy and Ted and the shows and whatnot that I do are expecting one thing. If I deliver that, this crowd will walk out. The whole point of their bringing me on was to give it a little bit more of an edge. You have a room full of people who are at the top of their game - they're successful, they're being honored, they're attractive - and yet this is also the group with the thinnest skin on the planet. So it's a tough group," he told reporters.
Click to continue reading Seth MacFarlane to Bring More Edge to the Oscars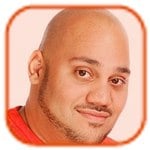 Posted by Andru Edwards Categories: Universal, Sequels, Comedy, Awards
Mark Wahlberg and Ted will present an award together at the Oscars.
The 41-year-old actor will be joined on stage at the Academy Awards later this month by the teddy bear - his Ted co-star - and producers have joked Mark only got the job thanks to Ted.
"We are happy to make it possible for Mark and Ted to make their debut appearance on the Oscar stage. And we won't deny that Ted used his pull with our host to get himself the booking," said Telecast producers Craig Zadan and Neil Meron.
Ted added he was excited but worried about how to pronounce some of the names, such as Quvenzhane Wallis, the nine-year-old actress who has been nominated in the Best Actress category for her role in Beasts Of The Southern Wild: "I'm excited to present an Oscar with Mark Wahlberg. I'm spending the next month learning to pronounce 'Quvenzhane,'" he joked.
Click to continue reading Mark Wahlberg and Ted to Present at the Oscars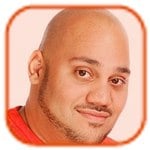 Posted by Andru Edwards Categories: Columbia Pictures, Drama, Political, Thrillers, Awards, Celebrity Gossip
Jessica Chastain becomes "vulnerable" when nominated for awards.
The flame-haired beauty recently took home the Best Actress Golden Globe for her role as CIA agent Maya in Kathryn Bigelow's political thriller Zero Dark Thirty and with other potential awards in the pipeline - including an Oscar - she feels "anything" is possible after receiving so much support from family, friends and fans.
"I don't work for awards but when you receive support and encouragement, it opens me up more, it helps me be vulnerable. I think that's why I got so emotional at the Golden Globes - to feel the support I was getting at that moment made me feel like I could do anything," she said.
Since soaring to fame after playing ditzy housewife Celia Foote in 2011's The Help - which she won numerous Best Supporting Actress awards for - Jessica ensures she focuses more on her career and avoids causing any drama in her personal life: "I really made an effort to not put myself in situations where my private life becomes more interesting than my work. Like being seen dancing on a table in a nightclub. I'm not interested in that kind of, er, acknowledgement."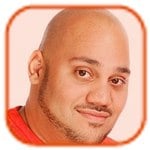 Posted by Andru Edwards Categories: Sony, Action, Music, Mystery, Sequels, Thrillers, Awards, Celeb News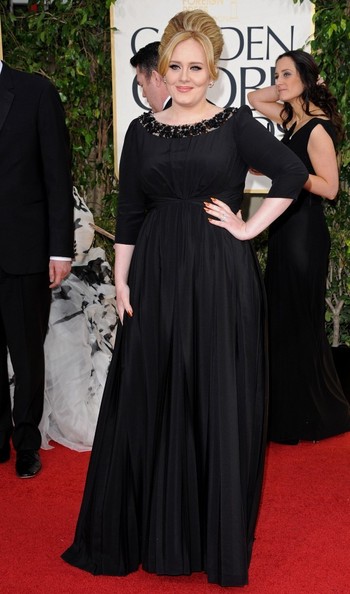 Adele will perform "Skyfall" at the Oscars next month. The 24-year-old pop star will perform the theme to the latest James Bond movie during the 85th Academy Awards at the Dolby Theatre in Los Angeles on February 24.
"It's an honor to be nominated and terrifyingly wonderful to be singing in front of people who have captured my imagination over and over again. It's something I've never experienced and probably only ever will once!" the 24 year-old singer said.
The track, which Adele co-wrote with Paul Epworth, has been nominated for Original Song and is the first Bond theme to get an Oscar nod since "For Your Eyes Only" in 1981. It has already seen success, winning the Golden Globe Award for Best Original Song earlier this month.
Craig Zadan and Neil Meron, producers of this year's Academy Awards, hailed Adele's "unique artistry." They said, "She is currently one of the most successful recording artists in the world, and we believe her performance of 'Skyfall' will be an exciting Oscar moment."
Click to continue reading Adele to Perform "Skyfall" at the Oscars
© Gear Live Media, LLC. 2007 – User-posted content, unless source is quoted, is licensed under a Creative Commons Public Domain License. Gear Live graphics, logos, designs, page headers, button icons, videos, articles, blogs, forums, scripts and other service names are the trademarks of Gear Live Inc.