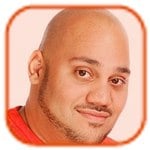 Posted by Andru Edwards Categories: Comedy, Casting, Celeb News, Upcoming Releases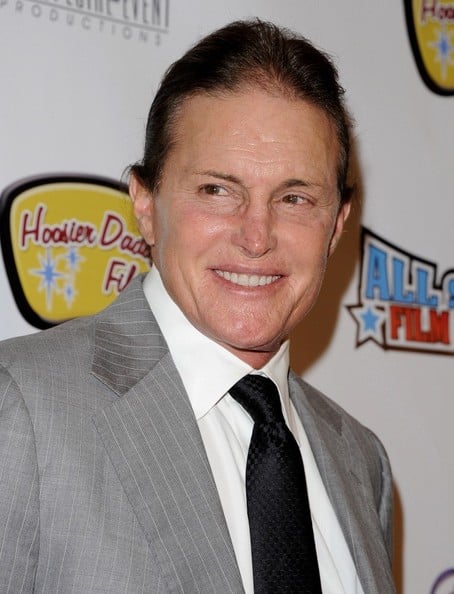 Bruce Jenner has landed a small role in a movie.
The Keeping Up with the Kardashians star, 64, has scored a part in the upcoming film, The Hungover Games, a comedy that spoofs a number of blockbusters including The Hunger Games, The Hangover and Ted.
The Olympic gold medallist, who announced his split from his third wife of 22 years, Kris Jenner, in October, is playing one of the futuristic Hunger Games play-by-play announcers alongside Kendra Wilkinson's husband, Hank Baskett, according to gossip website TMZ.com. A photograph has emerged from the set of the movie that shows Bruce, who has six children and four stepchildren including Kim Kardashian, wearing blue lipstick, perfectly shaped eyebrows and a wig.
The movie, which will also feature Tara Reid, Brandi Glanville, and Paris Hilton's aunt Kyle Richards, is expected to be released next year.
Click to continue reading Bruce Jenner Lands Movie Role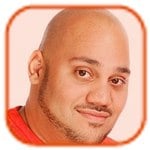 Posted by Andru Edwards Categories: Warner Bros, Action, Adaptation, Science Fiction, Sequels, Casting, Celeb News, Upcoming Releases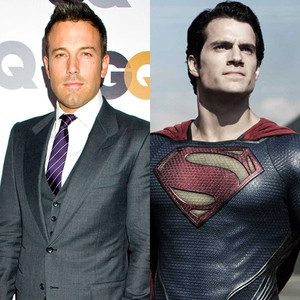 Henry Cavill is sure Ben Affleck will make a "fantastic" Batman.
The Man Of Steel actor's Superman will be pitted against Ben's character in the provisionally titled Batman Vs Superman in 2015, and he's positive the star will do a great job of playing the superhero.
"I'm sure he'll be fantastic, above all else. As a filmmaker he's got his own style, he's not copying anyone else. He's been tenacious in his career, he's had ups followed by downs and now he's up again. I think that requires and shows a special strength of character and it's something I enjoy working with because jobs like this require a dedication to the work and belief in one's self, and Ben has that," he said.
Click to continue reading Henry Cavill: Affleck Will Be a "Fantastic" Batman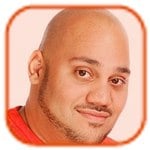 Posted by Andru Edwards Categories: Biopics, Sports, Casting, Celebrity Gossip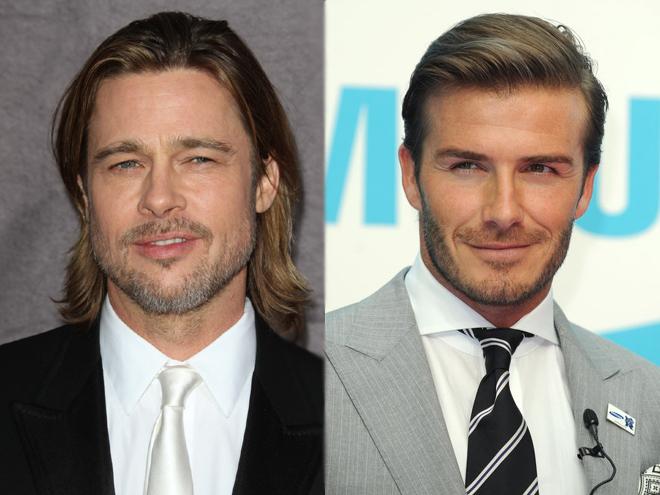 David Beckham wants Brad Pitt to portray him in a movie about his life.
The retired soccer star is a fan of the Hollywood hunk and thinks if a film were ever made about him, Brad, 49, would be a good choice for the starring role. "I think Brad would be the obvious choice. I'd like Brad to be playing me - him or Leonardo DiCaprio, one of the two. Or Bradley Cooper. They're not bad looking guys," David joked.
Click to continue reading David Beckham Wants Brad Pitt to Play Him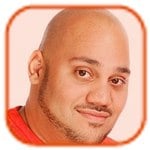 Posted by Andru Edwards Categories: Universal, Adaptation, Drama, Romance, Casting, Celebrity Gossip, Upcoming Releases
Dakota Johnson burst into tears when she was told she had the role in Fifty Shades of Grey.
The actress, who has been cast as Anastasia Steele in the adaptation of E.L. James' erotic novel, said she was thinking about sex the moment she was offered the life-changing part.
"The phone rang and I remember looking out of this apartment to an apartment across the street. And I was looking at all of these people in their windows. And I thought, 'How funny would it be if I were watching people having sex right now?' They [management] said 'You got the offer' and I couldn't speak. I was just so relieved. I was crying and crying. Water was literally squirting out of my eyes because I had been so stressed out. And there's this giant Doberman Pincher laying on the bed next to me. And he just slowly fell asleep. It was so special and [this dog] didn't give a f*** about me and what I was going through."
Click to continue reading Dakota Johnson: I Burst Into Tears When I Won 'Fifty Shades' Role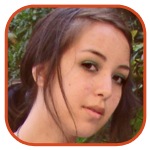 Posted by Robin Paulson Categories: Buena Vista, FOCUS, Disney, Relativity, Universal, Action, Adaptation, Drama, Science Fiction, Sequels, Comedy, Thrillers, Casting, Celeb News, Celebrity Gossip, Distribution, Filmmaking, New Releases, Upcoming Releases
+ In order to really get a feel for his role as a trans woman in The Dallas Buyers Club, Jared Leto reportedly remained in character for the duration of production. In addition to meeting with people in the trans community, he waxed most of his body hair and learned to apply his own makeup. Perhaps his intense method will pay off in the end, as his performance has attracted some Oscar buzz already.
+ Four theaters in Sweden have applied and displayed the result of the Bechdel Test to their current screening films. Those that pass the test (achieved if the film features two female characters who talk about something other than a man) are screened on Sundays. It may not seem like a lot, but it's more than what we're doing here in the States for better female representation in film.
+ Rumors are going around that Jason Schwartzman is set to appear in the upcoming Jurassic World, which is a relaunch of the Jurassic Park franchise. Schwartzman's rep has yet to confirm (nor deny!) the claim.
Click to continue reading Cinecast: Leto Gets Really Method, Schwartzman Cast in 'Jurassic World'?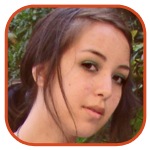 Posted by Robin Paulson Categories: Adaptation, Mystery, Thrillers, Casting, Upcoming Releases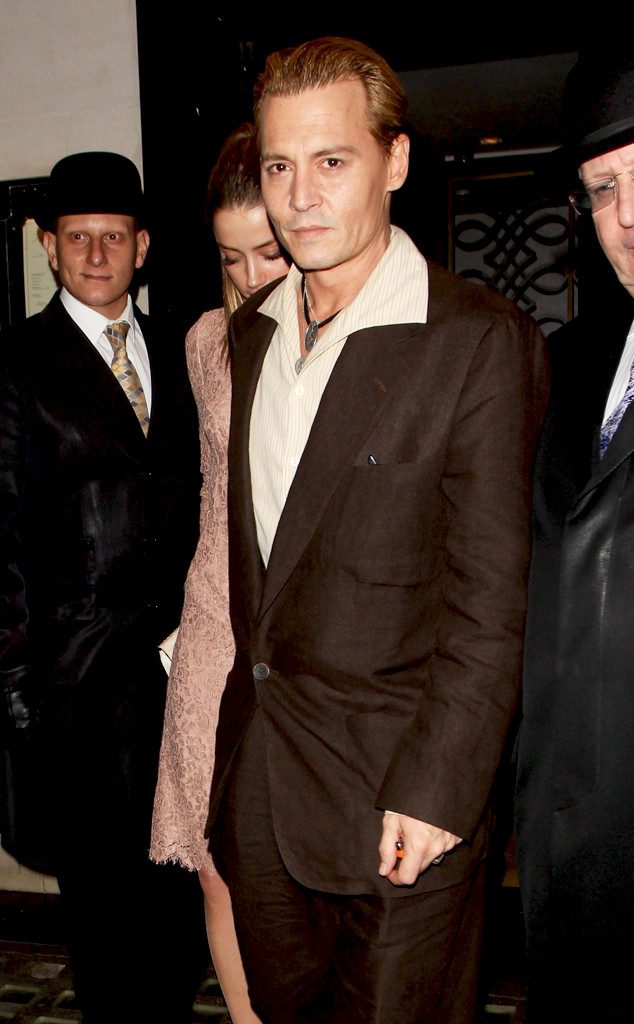 It looks like Johnny Depp and Amber Heard are under the assumption that the couple that stars in films together stays together.
The couple - who met on the set of 2011's The Rum Diary - have signed up to co-star again in the upcoming thriller London Fields. In the thriller - based on Martin Amis' 1989 novel - Heard will play a fortune teller opposite Billy Bob Thornton's terminally-ill ex-pat. Heard's character knows that she will be murdered soon and becomes involved with three different men - one of which is her killer. Theo James and Jim Sturgess have also been slated to co-star.
There's no word yet as to whom the newly-blonde Depp will play.
Filming for the project began in September, with the 50 year old star rumored to have completed most of his scenes between filming his other movies.
Read More
| Us Weekly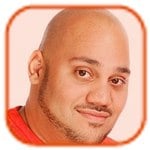 Posted by Andru Edwards Categories: Casting, Celebrity Gossip
Liev Schreiber doesn't see himself as a film star.
The 46-year-old actor - who has sons Alexander, nicknamed Sasha, and Samuel with long-term partner Naomi Watts - thinks he's not in the same league as other Hollywood actors and would describe himself first and foremost as a parent.
When asked whether he calls himself a movie star, Liev told Cigar Aficionado magazine's November/December issue, "I'm flattered but that seems like a bit of a stretch. When I hear that term, I think about people like Johnny Depp or Angelina Jolie. Actually, I think of people like Gary Cooper, Bette Davis, Jimmy Stewart, Cary Grant. I mean, I act, I'm a parent, I'm an entrepreneur. I don't know if you have anyone anymore who is exclusively a movie star."
Despite having graced the screen in big budget movies alongside the likes of Meryl Streep and Hugh Jackman, Liev is happy to take a backseat and prefers to accept supporting roles: "I made a career out of being a supporting actor. I enjoy the process of understanding a script, breaking it down, figuring out where my part fits in."
Click to continue reading Liev Schreiber: I'm No Film Star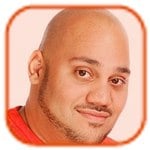 Posted by Andru Edwards Categories: Universal, Adaptation, Romance, Casting, Celebrity Gossip, Rumors, Upcoming Releases
Robert Pattinson has been asking his ex-girlfriend Kristen Stewart for career advice.
The actor is still in regular contact with Kristen, despite splitting from his Twilight co-star earlier this year because he was unable to get over her fling with married director Rupert Sanders. Rob, 27, even asked the Snow White and the Huntsman star whether he should take on the role of Christian Grey in the upcoming adaptation of Fifty Shades of Grey.
After being approached by the production company, he asked for advice from the 23-year-old starlet and she told him she thought it would be a "disaster." A source told Yahoo! omg!, "Kristen told him Fifty Shades would be a disaster for him. He's haunted by Twilight and being too identified with that role, taking Fifty Shades... would mean a worse label for the rest of his career. Kristen told him that, creatively, he shouldn't do it, but if it's about fame and money, he should. She told him he had to make the choice between the two, but warned that it would stick with him."
Click to continue reading Robert Pattinson Gets Career Tips from Kristen Stewart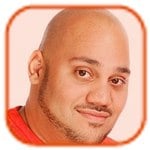 Posted by Andru Edwards Categories: Biopics, Drama, Casting, Celebrity Gossip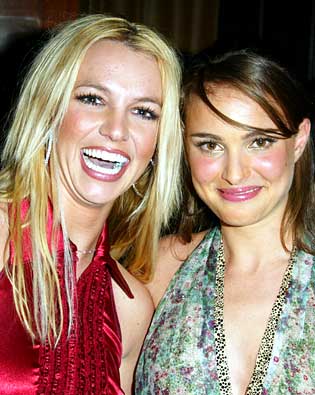 Of all the actresses performing these days, Britney Spears as dubbed Natalie Portman as the one worthy to tell her life story.
The pop star has revealed she would like to see the Oscar-winning Black Swan and Thor: The Dark World portray her on the big screen if there is ever a biopic made about her life. In a Twitter Q&A to promote her new album Britney Jean on Tuesday, Britney was asked, "If you could pick anyone to play you as a character in a movie, who would you choose? @britneyspears #AskBritneyJean [sic]."
The 31-year-old star responded by suggesting the 32-year-old brunette beauty, who began her acting career over 20 years ago and, like Britney, grew up in the spotlight.
(FYI - You can also follow FilmCrunch on Twitter.)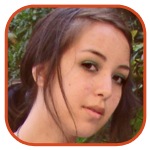 Posted by Robin Paulson Categories: FOCUS, Paramount, Universal, Warner Bros, Weinstein Company, Adaptation, Drama, Period, Romance, Science Fiction, Sequels, Comedy, Thrillers, Casting, Celeb News, Filmmaking, Upcoming Releases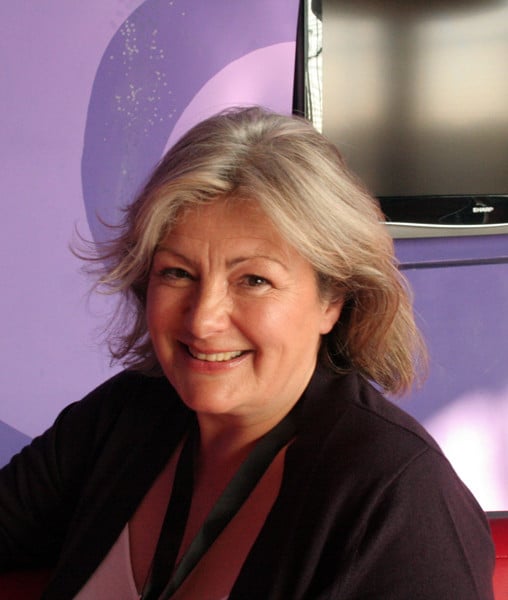 + Even though Christoph Waltz bears no resemblance to Chris Pine, there are few to no outcries over the Austrian actor being cast in the sequel to Horrible Bosses considering the fact that ever since his hosting stint on Saturday Night Live, everyone has been dying to see him do a straight-up comedic film.
+ Though there were only speculations and initial reports, the official news is out about True Blood newbie Luke Grimes winning the role of Christian Grey's brother in the much talked-about film adatpation of Fifty Shades of Grey. Is it just me, or is he well on his way to securing the hunkiest TV and film parts of 2014?
+ British film director Antonia Bird has passed away at the age of 54 in London due to illness. Bird is best remembered for helming films Priest, Mad Love, and Face.
Click to continue reading Cinecast: Christoph Waltz for 'Horrible Bosses 2,' Antonia Bird Dies
© Gear Live Media, LLC. 2007 – User-posted content, unless source is quoted, is licensed under a Creative Commons Public Domain License. Gear Live graphics, logos, designs, page headers, button icons, videos, articles, blogs, forums, scripts and other service names are the trademarks of Gear Live Inc.