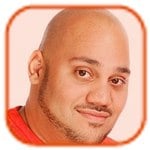 Posted by Andru Edwards Categories: Universal, Sequels, Comedy, Casting, Upcoming Releases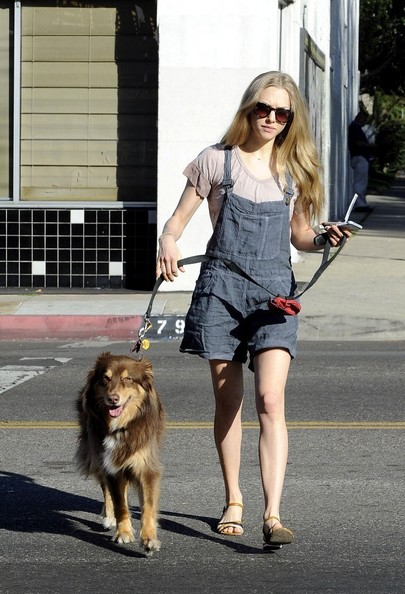 Amanda Seyfried will star in Ted 2.
The actress has been cast as the girlfriend of lead character John Bennett, played by Mark Wahlberg. The same role was taken by Mila Kunis in the first film - which saw her character, Lori, marry John at the end - but she will only have a small role, or will not appear at all in the sequel, according to Deadline.com.
The reason for the change of female lead has been put down to a creative decision by Seth MacFarlane, the movie's creator, who will produce, write and co-star in the sequel as the titular character, a foul-mouthed teddy bear who has been brought to life by John. Les Miserables star Amanda has previously said she will go to great lengths to get film roles, and is not above "begging" for a part she wants.
"Three years ago, a director told me I wasn't made for a certain role and he didn't want to meet me. I called up the casting director and begged him to let me have a trial. I went and he once again told me it was a no. I contacted an acting coach, which I never normally do, and went back in a different outfit and did the audition in a different accent, begging them to see me another time. They gave the role to someone else: but it didn't matter, I just wanted to be sure I had done my best. It's my biggest strength: not being scared of doing castings that some actresses think they're above. I had five auditions for Les Miserables! Of course, I would never go as far as getting undressed to land a role," she previously said.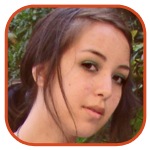 Posted by Robin Paulson Categories: Warner Bros, Action, Adaptation, Drama, Music, Musicals, Romance, Science Fiction, Sequels, Comedy, Thrillers, Awards, Casting, Celeb News, Celebrity Gossip, Scripts, Trailers, Upcoming Releases, Videos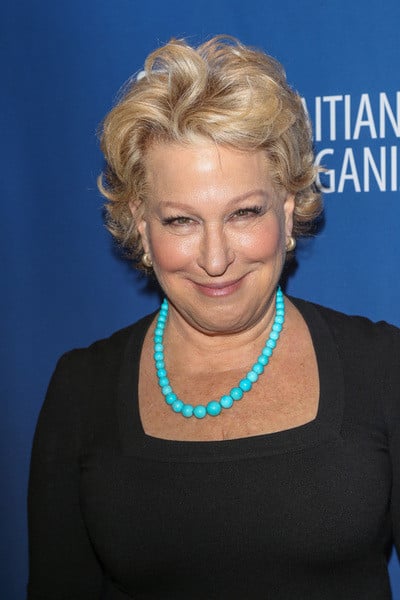 + Seth Green - whom you may recall from Robot Chicken, Family Guy, and Austin Powers - gives Larry King a compelling explanation as to why Ben Affleck is a poor choice as Batman in the upcoming Batman Vs. Superman film.
+ Bette Midler is set to appear at this Oscars this year - additionally, she'll be singing for the first time!
+ Pushing Daisies creator Bryan Fuller is in talks with Warner Bros. and Barry Sonnenfeld to adapt the short-lived (and much-loved!) ABC series into a musical for Broadway, which would star Pushing Daisies alum Kristin Chenoweth. Fuller says that he is also contemplating a film adaptation.
+ Michael Patrick King, who wrote for the Sex and the City series and directed both film adaptations, says that there's one more story to tell for Carrie, Charlotte, Miranda, and Samantha - greatly hinting at the possibility of a third film.
Click to continue reading Cinecast: Seth Green on Affleck's Batman, 'Pushing Daisies' Musical, 'SATC 3'?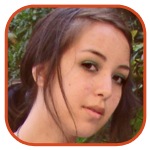 Posted by Robin Paulson Categories: Adaptation, Science Fiction, Thrillers, Casting, Upcoming Releases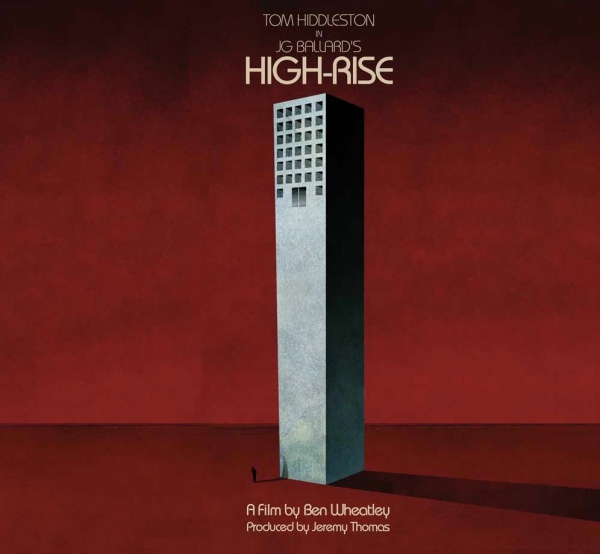 Tom Hiddleston is a busy man.
From playing Loki in The Avengers films to starring in Shakespeare's Coriolanus (to rave reviews, mind you!) at London's Donmar Warehouse, the 32-year-old actor will now take on the lead in an upcoming adaptation of the JG Ballard novel, High Rise.
The film takes place in the future, where technology is so advanced that inhabitants of an apartment building need not venture to the outside world for any of their needs; however, trouble begins when the power starts to fail and the differing levels of the building - equated with societal classes - turn to violence.
Set to begin production in June, Ben Wheatley (Kill List, Sightseers) will direct while Jeremy Thomas - who has been trying to get the film made for 30 years - will produce.
Read More
| Badass Digest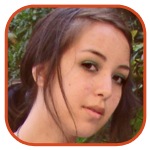 Posted by Robin Paulson Categories: Buena Vista, Columbia Pictures, Disney, Lionsgate, Sony, Action, Adaptation, Drama, Foreign, Horror, Period, Science Fiction, Sequels, Thrillers, Casting, Celebrity Gossip, Distribution, Filmmaking, New Releases, Scripts, Trailers, Upcoming Releases
+ It's a good thing that Jennifer Lawrence's white dress from American Hustle only cost $3.99 for a yard of the fabric: costume designer Michael Wilkinson revealed that the actress got into some trouble eating Doritos while in costume. Yeah, we're not surprised, either.
+ Disney/Marvel announced that the sequel to Thor: The Dark World has been greenlit, adding that Christopher Yost (who co-wrote Thor: The Dark World) and Craig Kyle (who produced both Thor films) are set to write it.
+ Twilight alum Nikki Reed has been cast in horror film Email, which will be set in Singapore. Perhaps this latest American-take-on-Asian-horror project will serve as her springboard onto bigger projects, as it seemed to do for Naomi Watts (almost forgot that she was in The Ring, eh?).
+ Forest Whitaker will be taking a step behind the camera to direct Lionsgate's adaptation of the best-selling book The Shack.
Click to continue reading Cinecast: JLaw Worried 'American Hustle' Costumer, 'Thor 3' a Go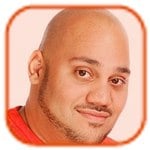 Posted by Andru Edwards Categories: FOCUS, Adaptation, Romance, Casting, Celeb News, Upcoming Releases
Rita Ora's part in 50 Shades of Grey will be "shocking."
The "R.I.P." singer has her first big-screen speaking part as lead character Christian Grey's sister, Mia, in the hotly anticipated erotic thriller, and promises audiences they will be surprised by the content of the movie. "It's gonna be the biggest and most amazing shock ever," she told MTV.
Rita has previously had acting roles in 2004 independent film Spivs and a small part in Fast and Furious 6, but this is the first time she is to appear in a major production with a full role, and admits she was nervous: "I was nervous because it was the first time I ever did a movie with words. But it was so nice. The director, Sam Taylor Johnson, she was incredible, so it was all love."
Rita beat Rihanna to claim the part in Fast and Furious 6 which could be one of the reasons the "Bottom's Up" singer reportedly snubbed her at various Grammy Awards parties over the weekend but spoke to her boyfriend, Calvin Harris. "Rihanna deliberately kept her distance. She talked with Calvin at length but didn't acknowledge Rita. It was awkward because they have the same management team and move in exactly the same circles. Rihanna's never been much of a fan of Rita because her style is so similar and they compete over songs," a source said.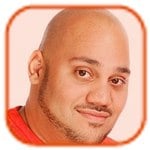 Posted by Andru Edwards Categories: Paramount, Biopics, Drama, Period, Casting, Celeb News, Upcoming Releases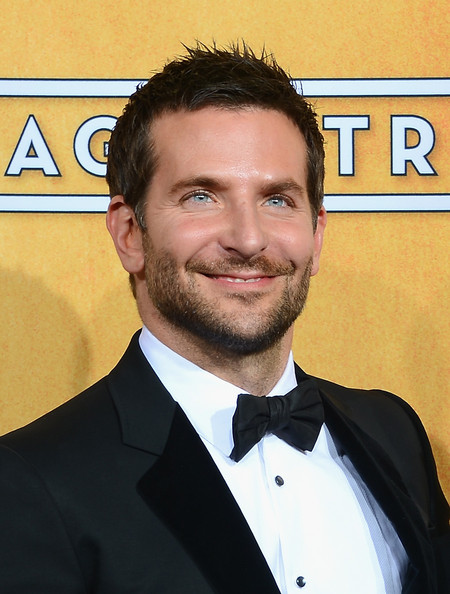 Bradley Cooper is to star in The Elephant Man on Broadway.
The American Hustle actor will reportedly portray disfigured John Merrick - who toured the UK in a freak show before being rescued by Dr. Treves - on the New York stage "without the aid of make-up or prosthetics," Entertainment Weekly has revealed.
He previously played the role in a limited run in 2012 at the Williamstown Theatre Festival in Massachusetts. It is unclear whether his co-stars in that production, Patricia Clarkson and Alessandro Nivola, will also appear in the Broadway show.
The play will mark Bradley's first return to the New York stage since his 2006 stint opposite Julia Roberts and Paul Rudd in Three Days of Rain.
Click to continue reading Bradley Cooper Returning to Broadway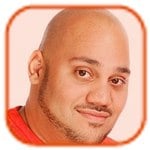 Posted by Andru Edwards Categories: Comedy, Casting, Celeb News, Upcoming Releases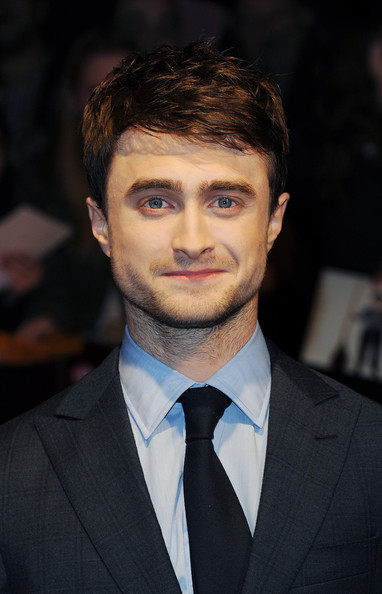 Daniel Radcliffe is returning to Broadway.
The Harry Potter actor - who made his New York theatre debut in a 2008 production of Equus - will join the rest of the London cast of The Cripple of Inishmaan when it transfers to the US on 20 April for a three-month run.
The play, which was a sell-out when it ran in the West End last summer, follows disabled teenager Billy's attempt to become a movie star when a Hollywood production is filmed on an island near his Irish home in the 1930s. In a similar experiment to its British run, The Michael Grandage Company will sell 10,000 tickets for the production at just $27, considerably less than the average price for a Broadway show.
Woman in Black star Daniel previously spoke of how pleased he was with his Irish accent in the production. "Learning the accent was, is, an ongoing thing. I'm pleased with it to be honest and I think it's in a really good place. The rest of the cast most of whom are Irish seem pretty happy with it. So I am pleased with it. It's definitely going to be something that gets better and better and better the more I do it. It's been fun and it's a fun accent to talk in - the stuff that wouldn't necessarily be funny in an English accent is for some reason just funnier in an Irish accent," he said.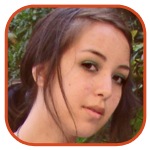 Posted by Robin Paulson Categories: Buena Vista, Disney, Universal, Action, Adaptation, Adventure, Horror, Science Fiction, Sequels, Comedy, Casting, Celeb News, Rumors, Upcoming Releases
+ Jesse Plemons - famous for both his role as Breaking Bad's Todd and looking a lot like a younger Philip Seymour Hoffman - is apparently being called back for Star Wars: Episode VII auditions, although Disney/Lucasfilm is keeping mum about it.
+ No one has been cast yet and it's due to begin production this summer, but because it's a Quentin Tarantino project, you can guarantee that it will be full of awesomesauce. Especially considering the name of the film is officially The Hateful Eight (for those who don't know, it's a reference to the famous 1960 western The Magnificient Seven).
+ Marvel has released details on its upcoming Ultimates project, which will apparently not feature one single white guy (yay!) - both leading male superheroes will be of a non-white background. Also more yayness: the All-New Ultimates will see FOUR female superheroes on the team.
+ Despite the meteoric success she's had starring in the Martin Scorsese black comedy The Wolf of Wall Street, Australian actress Margot Robbie says that she wants to be cast in a Quentin Tarantino film next.
Click to continue reading Cinecast: Star Wars VII Casting, Tarantino's New Film, Marvel's 'Ultimates'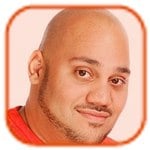 Posted by Andru Edwards Categories: Adaptation, Musicals, Casting, Celebrity Gossip
Sarah Hyland is "not OK" with Carly Rae Jepsen being cast as Cinderella on Broadway.
The Modern Family star wrote a series of angry Tweets about the "Call Me Maybe" singer's scheduled appearance in the New York musical, saying she's "hesitant" about whether she will be able to pull the part off. "Today's a meltdown day. Carly Rae Jepsen is going to be Cinderella??? On Broadway??? NOT OK WITH THIS. [sic]," she wrote.
Looking to the show's current star, Laura Osnes, she then tweeted, "Tell me it's gonna be OK @LauraOsnes." Sarah then added, "Hoping she will be amazing. I'm hesitant though..."
Carly is set to take on the role for 12 weeks starting on February 4. It is not known if Sarah, 23, had been auditioning for the same part, but she sought to clarify she does not have anything personal against Carly: "To avoid anyone assuming things? My previous tweets do not mean that I'm not a Carly Rae Jepsen fan. The end."
Click to continue reading Sarah Hyland "Not OK" with Carly Rae Jepsen Casting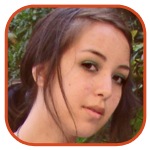 Posted by Robin Paulson Categories: Warner Bros, Action, Adaptation, Science Fiction, Sequels, Casting, Celebrity Gossip, Upcoming Releases
Zack Snyder just can't seem to please any comic book fans these days.
After announcing Ben Affleck as the next Batman in the sequel to Man of Steel - Batman vs. Superman - the internet nearly imploded from the degree of anger over the casting decision. Now, Israeli actress Gal Gadot is feeling a similar wrath over the news of her winning the coveted role of Wonder Woman.
Click to continue reading Fans Outraged Over Wonder Woman Casting
Read More
| New York Daily News

© Gear Live Media, LLC. 2007 – User-posted content, unless source is quoted, is licensed under a Creative Commons Public Domain License. Gear Live graphics, logos, designs, page headers, button icons, videos, articles, blogs, forums, scripts and other service names are the trademarks of Gear Live Inc.