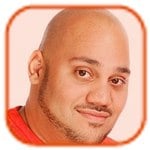 Posted by Andru Edwards Categories: Comedy, Casting, Celeb News, Upcoming Releases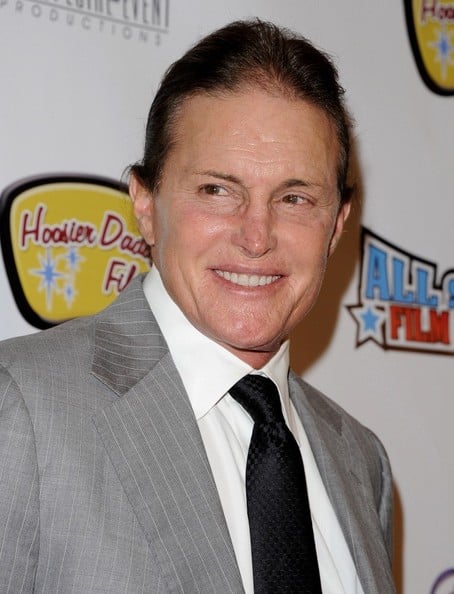 Bruce Jenner has landed a small role in a movie.
The Keeping Up with the Kardashians star, 64, has scored a part in the upcoming film, The Hungover Games, a comedy that spoofs a number of blockbusters including The Hunger Games, The Hangover and Ted.
The Olympic gold medallist, who announced his split from his third wife of 22 years, Kris Jenner, in October, is playing one of the futuristic Hunger Games play-by-play announcers alongside Kendra Wilkinson's husband, Hank Baskett, according to gossip website TMZ.com. A photograph has emerged from the set of the movie that shows Bruce, who has six children and four stepchildren including Kim Kardashian, wearing blue lipstick, perfectly shaped eyebrows and a wig.
The movie, which will also feature Tara Reid, Brandi Glanville, and Paris Hilton's aunt Kyle Richards, is expected to be released next year.
Click to continue reading Bruce Jenner Lands Movie Role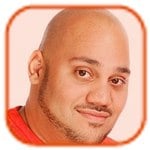 Posted by Andru Edwards Categories: Warner Bros, Action, Adaptation, Science Fiction, Sequels, Casting, Celeb News, Upcoming Releases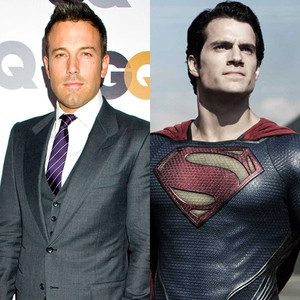 Henry Cavill is sure Ben Affleck will make a "fantastic" Batman.
The Man Of Steel actor's Superman will be pitted against Ben's character in the provisionally titled Batman Vs Superman in 2015, and he's positive the star will do a great job of playing the superhero.
"I'm sure he'll be fantastic, above all else. As a filmmaker he's got his own style, he's not copying anyone else. He's been tenacious in his career, he's had ups followed by downs and now he's up again. I think that requires and shows a special strength of character and it's something I enjoy working with because jobs like this require a dedication to the work and belief in one's self, and Ben has that," he said.
Click to continue reading Henry Cavill: Affleck Will Be a "Fantastic" Batman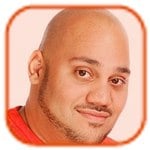 Posted by Andru Edwards Categories: Universal, Adaptation, Drama, Romance, Casting, Celebrity Gossip, Upcoming Releases
Dakota Johnson burst into tears when she was told she had the role in Fifty Shades of Grey.
The actress, who has been cast as Anastasia Steele in the adaptation of E.L. James' erotic novel, said she was thinking about sex the moment she was offered the life-changing part.
"The phone rang and I remember looking out of this apartment to an apartment across the street. And I was looking at all of these people in their windows. And I thought, 'How funny would it be if I were watching people having sex right now?' They [management] said 'You got the offer' and I couldn't speak. I was just so relieved. I was crying and crying. Water was literally squirting out of my eyes because I had been so stressed out. And there's this giant Doberman Pincher laying on the bed next to me. And he just slowly fell asleep. It was so special and [this dog] didn't give a f*** about me and what I was going through."
Click to continue reading Dakota Johnson: I Burst Into Tears When I Won 'Fifty Shades' Role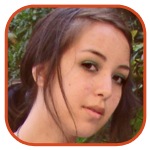 Posted by Robin Paulson Categories: Adaptation, Mystery, Thrillers, Casting, Upcoming Releases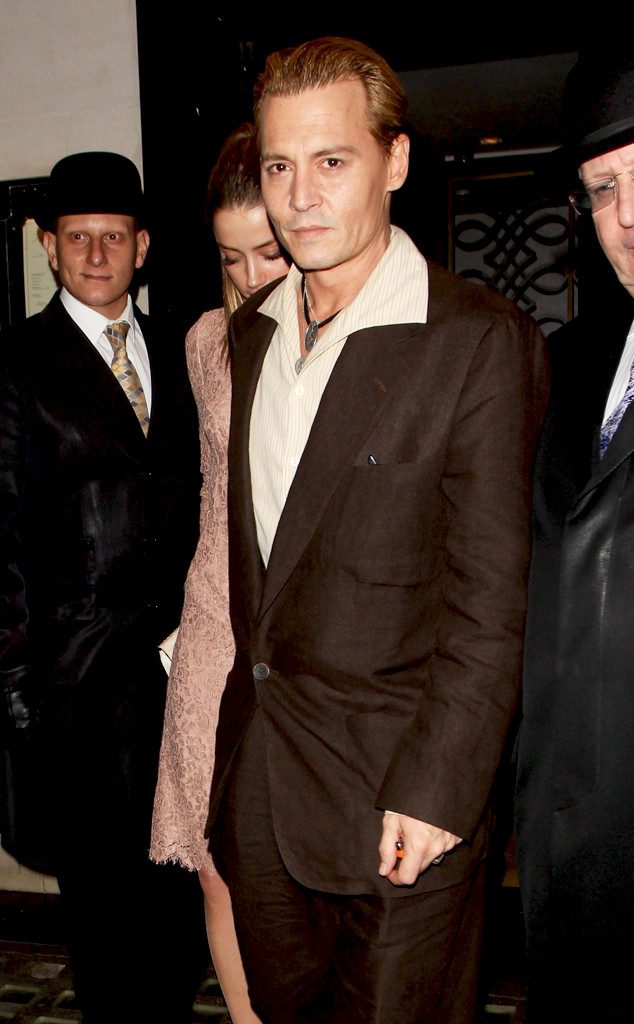 It looks like Johnny Depp and Amber Heard are under the assumption that the couple that stars in films together stays together.
The couple - who met on the set of 2011's The Rum Diary - have signed up to co-star again in the upcoming thriller London Fields. In the thriller - based on Martin Amis' 1989 novel - Heard will play a fortune teller opposite Billy Bob Thornton's terminally-ill ex-pat. Heard's character knows that she will be murdered soon and becomes involved with three different men - one of which is her killer. Theo James and Jim Sturgess have also been slated to co-star.
There's no word yet as to whom the newly-blonde Depp will play.
Filming for the project began in September, with the 50 year old star rumored to have completed most of his scenes between filming his other movies.
Read More
| Us Weekly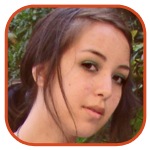 Posted by Robin Paulson Categories: FOCUS, Paramount, Universal, Warner Bros, Weinstein Company, Adaptation, Drama, Period, Romance, Science Fiction, Sequels, Comedy, Thrillers, Casting, Celeb News, Filmmaking, Upcoming Releases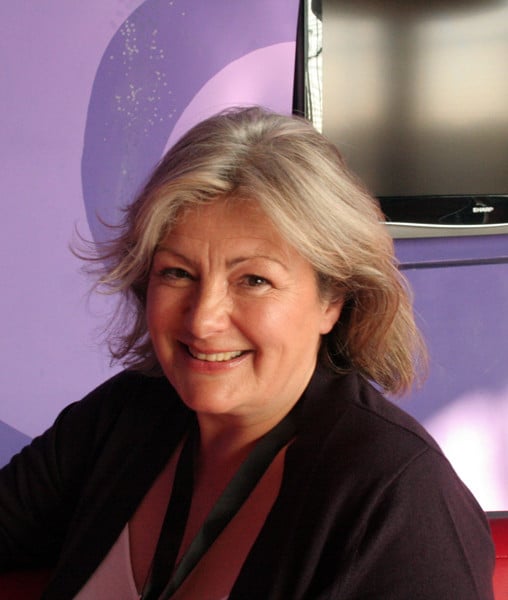 + Even though Christoph Waltz bears no resemblance to Chris Pine, there are few to no outcries over the Austrian actor being cast in the sequel to Horrible Bosses considering the fact that ever since his hosting stint on Saturday Night Live, everyone has been dying to see him do a straight-up comedic film.
+ Though there were only speculations and initial reports, the official news is out about True Blood newbie Luke Grimes winning the role of Christian Grey's brother in the much talked-about film adatpation of Fifty Shades of Grey. Is it just me, or is he well on his way to securing the hunkiest TV and film parts of 2014?
+ British film director Antonia Bird has passed away at the age of 54 in London due to illness. Bird is best remembered for helming films Priest, Mad Love, and Face.
Click to continue reading Cinecast: Christoph Waltz for 'Horrible Bosses 2,' Antonia Bird Dies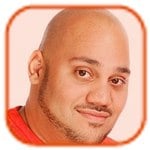 Posted by Andru Edwards Categories: Biopics, Drama, Period, Casting, Celeb News, Upcoming Releases
Robert Pattinson will star as a magazine photographer in Life
The Twilight Saga actor will appear as Dennis Stock in the new movie - based on a true story - which looks at the cameraman's friendship with actor James Dean. According to The Hollywood Reporter, Robert will star opposite Dane DeHaan as the Life magazine photographer, and work on the film is expected to start in 2014.
The real-life pair met shortly before James rose to fame with movies like East of Eden and Rebel Without a Cause, and Dennis took several iconic photographs of the legendary actor shortly before he became a star.
He has also been rumored to be set for Queen of the Desert, which will tell the story of Gertrude Bell and T.E. Lawrence. However, would-be co-star Naomi Watts has admitted she isn't sure when the Werner Herzog will start filming: "We'll wait and see. He's a director I'm completely in awe of. He's a wonderful filmmaker and documentarian. It's a fantastic character, great story. I'm not sure when it's going to take place yet; there's been so much travel, as well, and I've got little kids, so we'll see if it happens later this year or next year."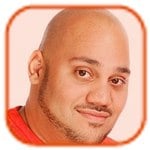 Posted by Andru Edwards Categories: Drama, Musicals, Remakes, Casting, Celeb News, Upcoming Releases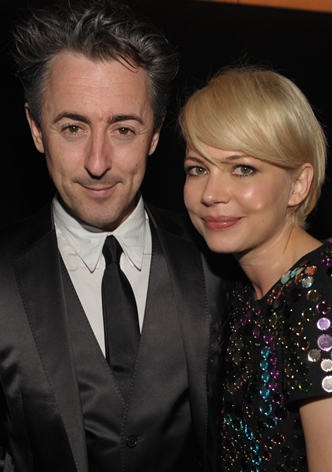 Michelle Williams will make her Broadway debut next March.
The 32-year-old actress, who has been nominated for an Oscar three times, is set to star as Sally Bowles opposite acclaimed British actor Alan Cumming, 48, in a new production of Cabaret. Roundabout Theater Company confirmed on Wednesday that the Brokeback Mountain star has signed on for a 24-week run and previews will begin on March 21, 2014 at the Kit Kat Klub at Studio 54 on Broadway in New York.
Skyfall director Sam Mendes will helm the production for the second time after originally reviving the show in 1993, which also starred Alan. "I'm delighted to be stepping back into the Kit Kat Klub one more time, and to be having the opportunity to re-explore and re-discover this extraordinary musical alongside two equally extraordinary performers," he said in a statement.
The show will begin its official run on April 24.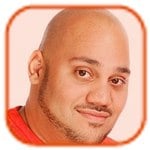 Posted by Andru Edwards Categories: FOCUS, Adaptation, Romance, Casting, Celebrity Gossip, Rumors, Upcoming Releases
Robert Pattinson was E.L. James' choice for Fifty Shades of Grey, according to Bret Easton Ellis.
He has claimed the author behind the erotic novel wanted the former Twilight Saga star to play the lead in the upcoming movie adaptation. "Talked to E.L. James at a party over the summer: her first choice for Christian was Rob Pattinson and Matt Bomer was never in the running," he wrote on Twitter.
The screenwriter - who penned the script for The Canyons - also said he drunkenly suggested porn star James Deen for the lead role after he impressed in the noir thriller. "When E.L. James asked me who I thought should be Christian I said, 'James Deen, of course,' and then she shoved me. We were both very wasted," he added.
Earlier today, it was confirmed that Charlie Hunnam has been cast in the role. E.L. James announced in a series of tweets: "Good moaning all. Hold on to your hats ... I am delighted to let you know that the lovely Dakota Johnson has agreed to be our Anastasia in the film adaptation of Fifty ... So... Christian... The gorgeous and talented Charlie Hunnam will be Christian Grey in the film adaptation of Fifty Shades of Grey. (sic)"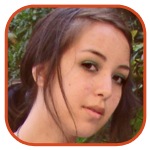 Posted by Robin Paulson Categories: Warner Bros, Action, Adaptation, Science Fiction, Sequels, Casting, Celeb News, Upcoming Releases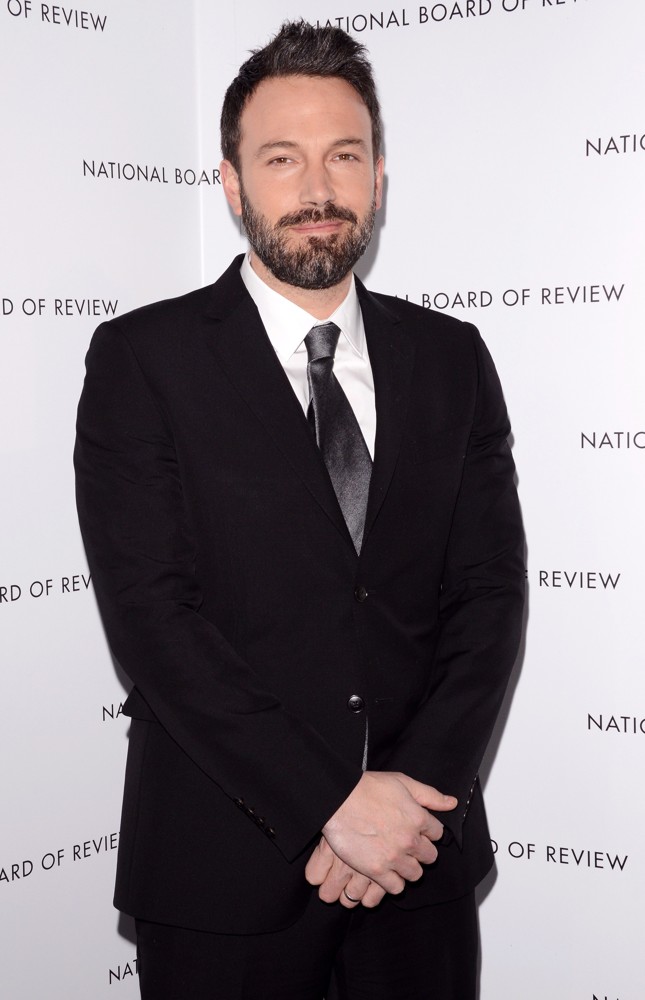 Whether you want to remember him for directing Argo or acting in Gigli, Ben Affleck has been chosen as the next actor to play Batman.
Taking the black cape and bat-eared costume from Christian Bale, who portrayed the Dark Knight in Christopher Nolan's recent Batman trilogy, Affleck will appear in the upcoming sequel to Zack Snyder's Man of Steel. Snyder released a statement announcing Affleck's casting:
"Ben provides an interesting counter-balance to Henry [Cavill]'s Superman. He has the acting chops to create a layered portrayal of a man who is older and wiser than Clark Kent and bears the scars of a seasoned crime fighter, but retains the charm that the world sees in billionaire Bruce Wayne. I can't wait to work with him."
The film - tentatively titled Batman vs. Superman - is expected to be released July 2015 with production beginning in 2014.
Read More
| USA Today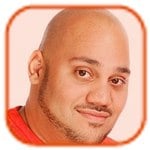 Posted by Andru Edwards Categories: Classics, Drama, Casting, Celeb News
Ethan Hawke will play Macbeth on Broadway.
The 42-year-old actor has been confirmed as taking the leading role in the Shakespeare tragedy. The female lead playing Lady Macbeth has yet to be confirmed.
Ethan will reunite with director Jack O'Brien at Lincoln Center Theater, where he has previously starred productions of The Coast of Utopia - earning him a Tony nomination in 2007 - and Henry IV. Ethan is also currently riding high as the star of The Purge - which topped the box office last weekend - as well as playing the lead in highly anticipated romantic drama Before Midnight, the sequel to Before Sunrise and Before Sunset.
The actor recently admitted he often questions his stardom and feels "guilty" as he thinks he deserves the attention he receives from fans. "You know in your heart of hearts that you're special only like every human being is special, so you don't know why you're getting all this attention and you feel guilty about it. What you feel guilty about is the feeling that some part of you thinks you deserve it 'cos it feels good. And it's a weird snake that's eating it's own tail."
© Gear Live Media, LLC. 2007 – User-posted content, unless source is quoted, is licensed under a Creative Commons Public Domain License. Gear Live graphics, logos, designs, page headers, button icons, videos, articles, blogs, forums, scripts and other service names are the trademarks of Gear Live Inc.