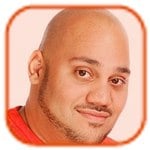 Posted by Andru Edwards Categories: Biopics, Drama, Celebrity Gossip, Filmmaking, New Releases
Naomi Watts wanted to play Princess Diana because she was such a "complex" woman.
The 44-year-old actress portrays the late royal in new movie Diana - which is based on the book Diana: Her Last Love and focuses on the last two years of her life including her romance with Dr. Hasnat Khan. Naomi initially turned down the part twice but was compelled to take on the role because she found Diana - the mother of British Princes William and Harry - so fascinating. Speaking at the world premiere of the film at the Odeon cinema in London's Leicester Square, she said, "Any woman I take on [on screen] I want them to be all things. I'm fascinated by women who are complex, full of contradictions, who are fun, intelligent but fragile at the same time. Someone who is going through something, some kind of transformation and this story is definitely that."
Click to continue reading Naomi Watts Felt Compelled to Play the "Complex" Princess Diana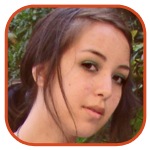 Posted by Robin Paulson Categories: Warner Bros, Adaptation, Classics, Drama, Romance, Celeb News, Upcoming Releases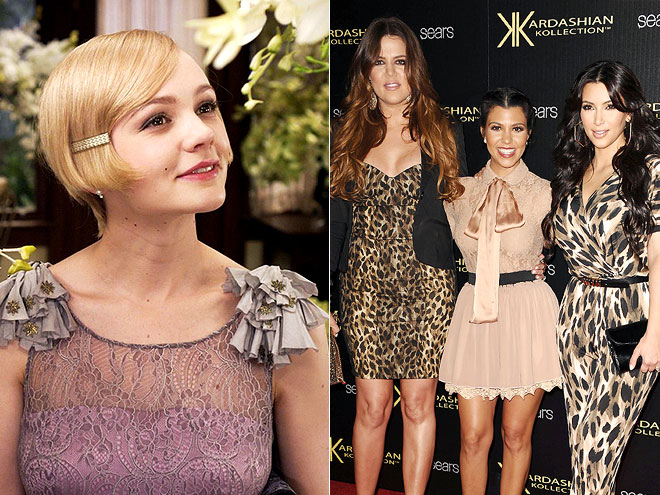 "She's in her own TV show. She's like a Kardashian."
- Carey Mulligan compares her character, Daisy Buchanan, from her upcoming film Gatsby, to reality stars of Keeping Up with the Kardashians.
(Make sure to check out other notable quotes.)
Read More
| People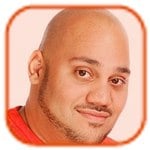 Posted by Andru Edwards Categories: Drama, Casting, Celebrity Gossip, Upcoming Releases
Emma Watson was worried about being typecast after Harry Potter.
The 22-year-old actress - who appears on the May issue of British GQ magazine as her tattooed, pole-dancer character from The Bling Ring - admits she is attracted to playing wilder roles at the moment because she never wants to be forced to play the same character:
"Really I was open-minded about doing anything, but the one thing I didn't want to do was get myself into a corset because I was worried I'd never get out again. I knew it would be a really comfortable thing to do, but I felt... I had to dive into something really different. This has been a really big departure for me; it's a really big character."
Emma also revealed that while she loved playing law breaker Nicki in the upcoming drama about a group of fame-obsessed teenagers that use the internet to track celebrities' whereabouts in order to rob their homes in Los Angeles, which was based on real-life events, she hated the character.
Click to continue reading Emma Watson Feared Being Typecast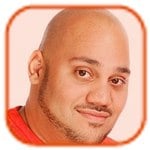 Posted by Andru Edwards Categories: Drama, Celeb News, Filmmaking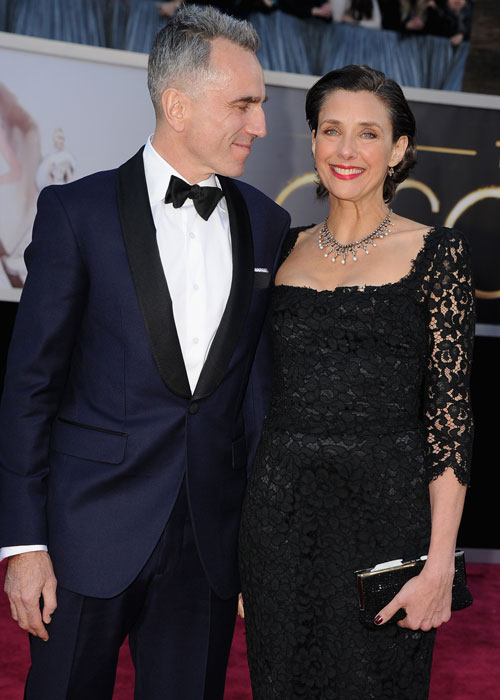 "All his characters are wonderful to live with, in their own way... My favorite was Abe... because he filmed away from home, and I didn't have to live with him."
- Rebecca Miller, the wife of Oscar-winner Daniel Day-Lewis, opens up about her husband's characters, as he is known for his extreme method process.
(Make sure to check out other notable quotes.)
Read More
| Daily Mail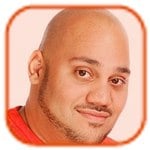 Posted by Andru Edwards Categories: Sony, Action, Adaptation, Mystery, Sequels, Thrillers, Casting, Celebrity Gossip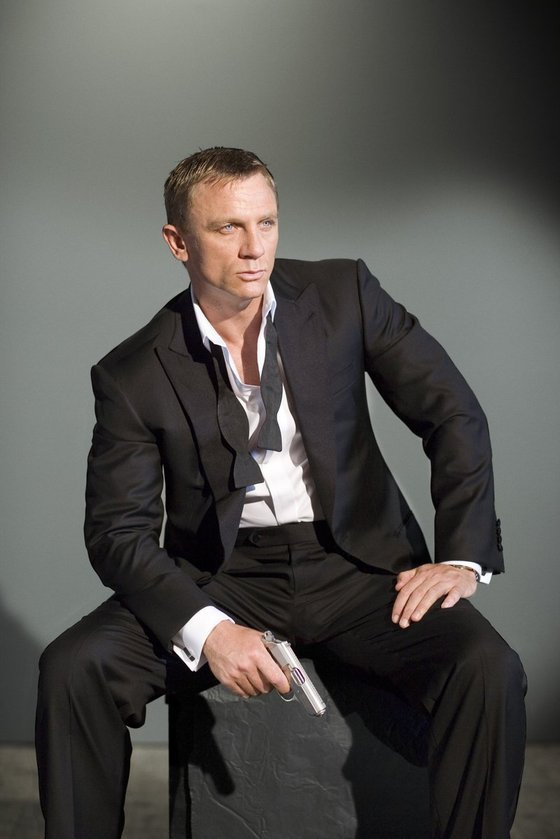 Daniel Craig is different to James Bond in "every way."
The 44-year-old actor insists the suave spy - whom he has portrayed in three movies, Casino Royale, Quantum of Solace and Skyfall - has "nothing" to do with him as soon as he stops playing the character.
When asked in what ways he is different to 007, he said, "Every way. Nothing - that man has nothing to do with me. Nothing at all, no."
While Daniel - who is married to Rachel Weisz - admits he has been typecast by a number of people for playing Bond, he has no plans to relinquish the role: "It's working out for me at the moment. So I'll keep at it, and there'll be other stuff to do. When I accepted the job, I knew that it would have a major effect on my career. I mean, people would find it very difficult not to see me as Bond now, which I always knew would happen. But what can I do about it? It was my choice to be Bond. So I've got to get on with it and try to be the best Bond I can."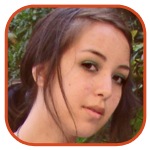 Posted by Robin Paulson Categories: Warner Bros, Action, Adaptation, Biopics, Drama, Science Fiction, Sequels, Comedy, Thrillers, Casting, Celeb News, Celebrity Gossip, Distribution, Scripts, Upcoming Releases
+ Three years following Brittany Murphy's death, the actress' final film, Something Wicked, is complete. An independent thriller directed by Darin Scott, the movie currently seeks a distributor.
+ When asked whether or not she would bring Catwoman back to the big screen, Anne Hathaway was ecstatic about the thought. She also cried at a press conference over talking about the idea of saying goodbye to the catsuit.
+ Judd Apatow becomes the third guest editor for Vanity Fair - appropriately for their first Comedy Issue. The three covers for the magazine - which comes out in December - feature a number of Apatow's regular actors, including his wife Leslie Mann, Paul Rudd, Kristin Wiig, and Will Ferrell.
+ Matt Damon has confirmed that he has been cast in George Clooney's latest directorial effort, The Monuments of Men.
Click to continue reading Cinecast: Brittany Murphy's Final Film Finished, Anne Cries Over Catwoman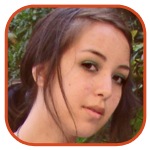 Posted by Robin Paulson Categories: Celebrity Gossip, Filmmaking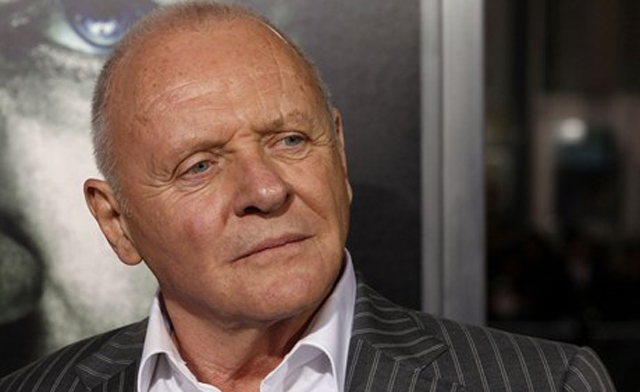 "No, I don't [stay in character on set]. There's no such thing. Well, you can do it if you want, but I don't go along with being called 'Mr. Hitchcock.' I think that's a lot of crap. I just don't understand that. If actors want to do that, fine. If they want to be miserable, that's up to them. I'm not interested. It's a job. I do the job. I'm certainly not going to make my life miserable just to be a character."
- Anthony Hopkins, when asked whether or not he likes to stay in character for the duration of filming (as many of the cast members of Lincoln are reported to have done)
(Make sure to check out other notable quotes.)
Read More
| Huffington Post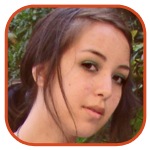 Posted by Robin Paulson Categories: Casting, Celebrity Gossip
After having made her mark in both music and television, Christina Aguilera is ready to break into the movie business, making it clear that she wants to slip into some darker roles.
When her 2010 film Burlesque was mentioned in a recent interview, The Voice mentor was quick to share her future career goals: "I do want to do more acting. I want to do something where I can really sink my teeth into something a little more challenging. Really outside of myself, outside of music."
But she won't do just any role: "I want it to be honest and genuine in expanding my wings and doing something really, really different. A crackhead on the street or a drug addict. Or something crazy and meaty and juicy. Something that really took me out of myself."
While it would be nice to see Aguilera spread her acting wings, the roles she's describing seem more appropriate for the likes of Lindsay Lohan...
Read More
| Huffington Post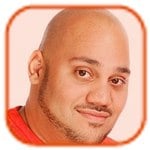 Posted by Andru Edwards Categories: Thrillers, Celebrity Gossip, New Releases
Nicole Kidman refused to say "the N word" on the set of The Paperboy.
The movie has proved controversial because of a scene where Nicole's character urinates on another, but when it came to making a racist remark, she outright refused. Director Lee Daniels told UsMagazine.com, "I asked her to use the 'N' word. I could feel the racial tension there in the town. She said, 'I won't do it.' I told my producer, 'She won't do it!' Then he mapped it out - 'Lee, day one she is on a washing machine, day two she is urinating on Zac Efron, day three she's having telepathic sex... I think you can forgive her."
Nicole plays a woman obsessed with marrying a death row inmate in The Paperboy and she said it "didn't feel right" to use the racially-offensive word. Of her refusal to make the requested remark, she explained, "I just didn't feel it was right for the character. I have a son [Connor] who is African American. I just didn't feel like it was right. What I try to do as an actor is fulfill a director's vision. I have opinions, but at the same time I'm not there to stop him from anything. I've really tried to do that in every film. I never want to pull them off their vision."
The Paperboy also stars Zac and Matthew McConaughey as brothers investigating the case of the inmate who Nicole's character is set on marrying.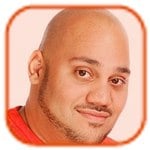 Posted by Andru Edwards Categories: Celebrity Gossip
Glenn Close keeps her outfits from her TV and film roles.
The 65-year-old actress "hates" shopping and doesn't buy many clothes for herself, so she likes to wear the costumes donned by her screen alter-egos. "I really hate shopping. Maybe a handbag. I don't spend a lot of money on myself. I'm very lucky I can wear some of the costumes from the Patty Hughes character in the series Damages," she admitted.
Glenn has enjoyed a career which has spanned four decades, but she believes social networking website Twitter has had a huge impact on the film industry. The screen icon thinks micro-blogging site has made it harder to get certain types of movies commissioned, meaning independent films face more "challenges" than ever before.
"Studios make their money with Spider-Man and Transformers. The big movies make the money and they can't afford to make the smaller movies because of things such as marketing costs. There will always be independent films and there are the film festivals that are important venues for those movies but it's never going to be easy. It's challenging and I know there's an audience for independent films - but they're not in the 18 to 25 demographic. There are so many different ways to watch films now. If you don't have a movie that's Tweetable in the first five minutes you're told you've got a problem. People are always fascinated by stories. The challenge is there are a lot of things competing for people's attention against films."
© Gear Live Media, LLC. 2007 – User-posted content, unless source is quoted, is licensed under a Creative Commons Public Domain License. Gear Live graphics, logos, designs, page headers, button icons, videos, articles, blogs, forums, scripts and other service names are the trademarks of Gear Live Inc.