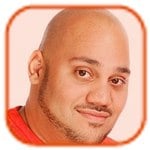 Posted by Andru Edwards Categories: Warner Bros, Action, Adaptation, Science Fiction, Sequels, Casting, Celeb News, Upcoming Releases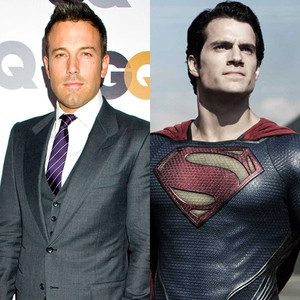 Henry Cavill is sure Ben Affleck will make a "fantastic" Batman.
The Man Of Steel actor's Superman will be pitted against Ben's character in the provisionally titled Batman Vs Superman in 2015, and he's positive the star will do a great job of playing the superhero.
"I'm sure he'll be fantastic, above all else. As a filmmaker he's got his own style, he's not copying anyone else. He's been tenacious in his career, he's had ups followed by downs and now he's up again. I think that requires and shows a special strength of character and it's something I enjoy working with because jobs like this require a dedication to the work and belief in one's self, and Ben has that," he said.
Click to continue reading Henry Cavill: Affleck Will Be a "Fantastic" Batman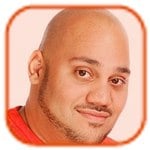 Posted by Andru Edwards Categories: Columbia Pictures, Action, Drama, Celebrity Gossip, Filmmaking, Rumors, Upcoming Releases
Brad Pitt reportedly thinks Shia LaBeouf is too serious.
The duo, who are currently filming the movie Fury in Oxfordshire, England, have always wanted to work together but allegedly aren't getting along well on set between scenes because they are so different. "Brad likes to enjoy himself on a set, but Shia is an incredibly serious guy when it comes to his performances. They have very different styles of working and it's not mixing well on a personal level, which is tough because Brad and Shia met many years ago and wanted to work together. They searched a long time until they found the right project and both were enthusiastic about the World War II army thriller," a source said.
Click to continue reading Brad Pitt Frustrated by Shia LaBeouf on 'Fury' Set?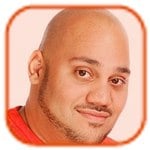 Posted by Andru Edwards Categories: Buena Vista, Disney, Action, Adaptation, Adventure, Science Fiction, Sequels, Celeb News, Filmmaking, Upcoming Releases
Natalie Portman would love to live and work in the same place.
The jet-setting Thor: The Dark World star is "envious" of her British co-stars who are able to live and work in the same city because more and more Hollywood productions are making use of London's production studios: "I love working here in London and I'm envious of British actors and British crews because American actors, we end up like gypsies - movie to movie, moving cities every time. But you can have such a fulfilling, wonderful, rich career here between the theatre, the TV, and the film all in one place. It's pretty cool to get to live and work in the same place."
The 32-year-old beauty - who has two-year-old son Aleph with her husband Benjamin Millepied - also said her mother Shelley Hershlag, who is her agent, often lends out family photos of her as a child to decorate the sets of her films, but joked her mum keeps using the same ones. "I guess the funny thing is that it is the same set of photos she always lends out for every movie I've done for the past 20 years. There's a lot of characters that shouldn't have the same experiences and family photos, but do. Also, all sorts of people have been Photoshopped into them - there's some interesting ones of me and Tobey Maguire from when I'm young, but not real, of course," she explained.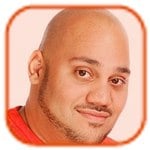 Posted by Andru Edwards Categories: Lionsgate, Action, Adaptation, Science Fiction, Sequels, Celebrity Gossip, Filmmaking, Upcoming Releases
Josh Hutcherson finds it weird to kiss Jennifer Lawrence.
The Hunger Games hunk gets the giggles when he has to switch on the romance for love scenes with the Oscar-winning actress - who plays fearless competitor Katniss Everdeen in the fantasy franchise - because they are such good friends in real life.
"It is. There are times when we've had to cut because we can't get through a take without laughing," he told Glamour when asked if it's strange to have to seduce his pal Jennifer.
The 20-year-old actor fell for his own girlfriend, actress Claudia Traisac, while filming upcoming thriller Paradise Lost and he thinks it's natural to develop feelings for your co-stars: "As far as I'm concerned, you're both actors, you understand each other's lifestyle, so it's a very natural thing to have happen."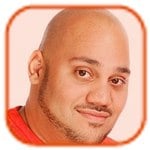 Posted by Andru Edwards Categories: Universal, Action, Adaptation, Sequels, Celeb News, Celebrity Controversy, Distribution, Filmmaking, New Releases
Christopher Mintz-Plasse says it's a "bummer" Jim Carrey doesn't want to promote Kick-Ass 2.
The veteran actor - who plays Colonel Stars and Stripes in the action sequel - withdrew his support of the film earlier this year, feeling it is too violent in light of the Sandy Hook school shootings, and his co-star is saddened by his decision but finds his opinion "understandable."
"It's a bummer because he's so good in the movie that I would love to have him promoting the movie, but with everything that's happened, it's totally understandable why [he doesn't want to]. We really upped the ante with the violence in this one and I think with all the tragedies that have happened this year, that's on people's minds, which is terrible. Violence is always controversial - nothing you can do."
Mintz-Plasse went on to defend Carrey's controversial decision, insisting it is difficult to envision how the film will look on screen compared to the script: "You read the script and you're like, 'Oh, it's violent,' but when you actually see it in front of you, it's a lot more violent than you think it's gonna be on the page. He saw the finished product and he just couldn't get behind it. I respect the guy's opinion."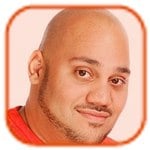 Posted by Andru Edwards Categories: Comedy, Celeb News, Filmmaking
Juno Temple says Daniel Radcliffe should be a stand up comedian.
The 24-year-old actress worked with the Harry Potter actor on indie movie Horns and revealed Daniel kept her entertained with his jokes after the director asked her to open a scene by laughing. "There was one take where there was quite a complicated shot and we had to keep redoing it to get the shot right. We had to open with me laughing and Daniel must have told me 20 to 25 jokes. It was insane. I didn't know somebody had that many jokes. It was genius. He's a stand-up comic," she told E! News.
While Juno will play Queen Elizabeth's sister, Princess Margaret, in Girls Night Out, the new movie about the sisters sneaking out of Buckingham Palace as teenagers, she admits she didn't follow coverage of the recent birth of Prince George, the future British king: "I'm happy for [Prince William and Duchess Catherine], but I'm not really good at following tabloid stuff. Anyone having a baby is a magic moment in their lives so it's very exciting but no, I'm not a royal fanatic."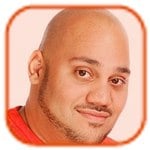 Posted by Andru Edwards Categories: 20th Century Fox, Comedy, Celeb News, Filmmaking, New Releases
Vince Vaughn and Owen Wilson loved having their kids on the set of The Internship.
The Wedding Crashers co-stars have reunited for the comedy - which sees them play interns at Google - eight years after their previous success and they were thrilled to have their young kids visit them at work.
"In Wedding Crashers we didn't have little kids visiting the set. It wouldn't have been appropriate maybe for little kids, but I think on The Internship it was nice. It was nice to have my son visit - and Vince's family," Owen said, speaking about his two-year-old son Ford, with ex-girlfriend Jade Duell.
Meanwhile, Vince- who welcomed daughter Locklyn with realtor Kyla Weber in December 2010 -added, "My daughter came to set. That was awesome. I don't know if she'll remember it. She's so young! But it always makes it fun for me."
Click to continue reading Owen Wilson Loved Having Son Visit 'Internship' Set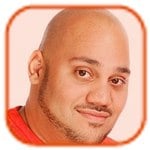 Posted by Andru Edwards Categories: Drama, Music, Celeb News, New Releases
Justin Timberlake has been helping fellow stars enjoy the Cannes Film Festival experience.
The actor-and-musician has been at the annual event - which runs from 15 to 26 May - with his Inside Llewyn Davis cast-mates and he's been helping everyone make the most of the opportunity. At the screening of the drama on Sunday, the actors were assembled on the steps of the theater before being rushed into their seats and Justin's co-star John Goodman realized he didn't have time to get through the crowd to take a photograph of their big moment.
"As they were yanking us in I said, 'Give me your phone' and I jetted out there. I took a picture of it and brought it back in and gave it to him. Everything around here is late except for the screening of the movie," the 32-year-old star told USA Today.
Click to continue reading Justin Timberlakes Helps Co-Stars' Cannes Experience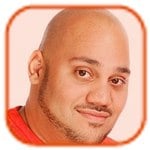 Posted by Andru Edwards Categories: Universal, Action, Sequels, Thrillers, Casting, Celeb News, New Releases
Vin Diesel says Rita Ora "kicked butt" in Fast and Furious 6. The "Radioactive" hitmaker has a small cameo appearance in the upcoming Hollywood blockbuster - which was partly filmed in the singer's hometown of London - and producer-and-star Vin was convinced she was the perfect fit for the high octane movie after meeting her on a night out.
Speaking to BANG Showbiz at the movie's world premiere at the Empire Cinema in London's Leicester Square on Tuesday night, he explained: "I was out one night and was introduced to her. We were looking for someone to kick off the most quintessential race in the movie. We wanted somebody who represented today's London and have that presence to kick off a race of that style and she was just perfect and she was game to do it. We were lucky to get her and we were lucky that she came in and kicked butt."
Click to continue reading Vin Diesel: Rita Ora Kicked Butt in 'Fast and Furious 6'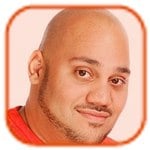 Posted by Andru Edwards Categories: Warner Bros, Sequels, Comedy, Celebrity Gossip, Upcoming Releases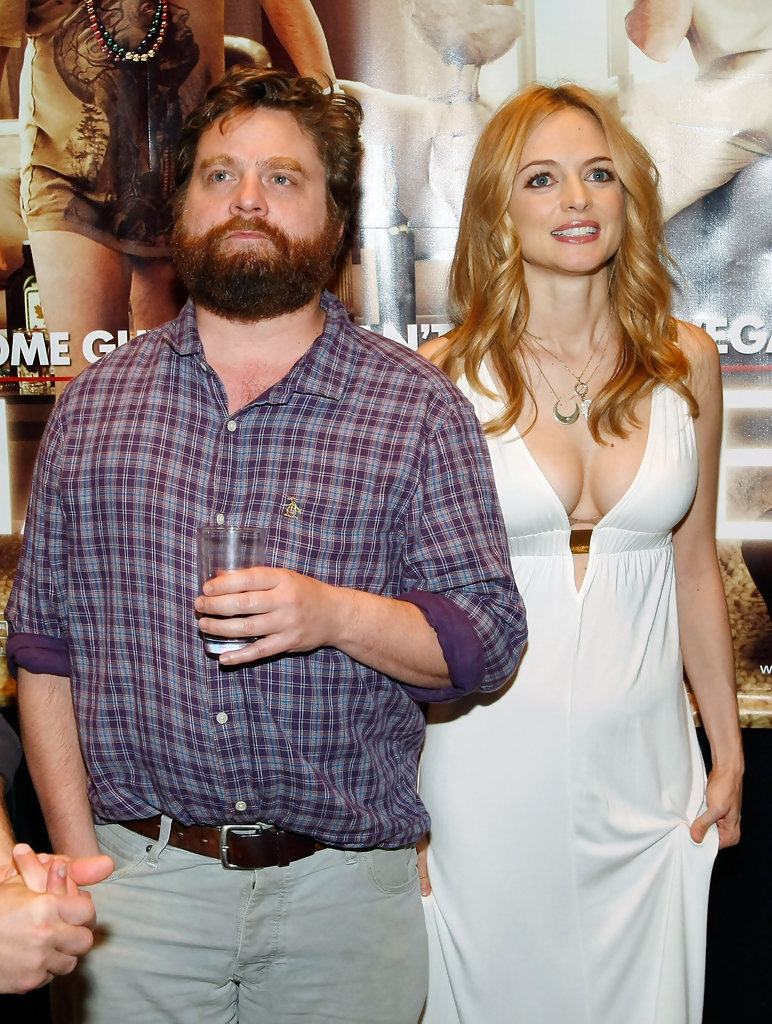 Heather Graham thinks Las Vegas is "phony."
The 43-year-old actress returned to the gambling capital in the Nevada desert to film the third installment of The Hangover, but finds it too superficial for her taste: "I don't like Las Vegas. People seem phony, they're spending all their money and it's sad. And it's also so cold with permanent air conditioning everywhere. I'm more the type who wants to be outside and look at a tree. I don't want to look at a machine."
Although she didn't enjoy the location, Heather especially liked the luxury trailers she and her co-stars - Zach Galifianakis, Bradley Cooper and Ed Helms - stayed in during filming. When asked what was different this time round, she replied, "Well, we had much nicer trailers, they're gorgeous, you can live in there, they're so nice! And Zach has gone on a total health kick, he's Mr Healthy, he's observing this really strict diet. He's this crazy comedian, but now he's super health-conscious, he doesn't eat sugar or gluten."
The film hits theaters May 24.
© Gear Live Media, LLC. 2007 – User-posted content, unless source is quoted, is licensed under a Creative Commons Public Domain License. Gear Live graphics, logos, designs, page headers, button icons, videos, articles, blogs, forums, scripts and other service names are the trademarks of Gear Live Inc.