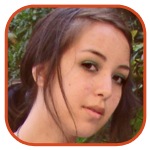 Posted by Robin Paulson Categories: Foreign, Horror, Science Fiction, Thrillers, Filmmaking, Upcoming Releases
"In the end, the nude scene was a bigger deal for her than it was for me. I'm totally comfortable in my own skin. The worst part was that I was bloody cold."
- Adam Pearson, who suffers from genetic disorder neurofibromatosis, revealed that he had no problem filming a nude scene with Scarlett Johansson for the sci-fi thriller Under the Skin.
(Make sure to check out other notable quotes.)
Read More
| Daily Mail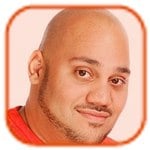 Posted by Andru Edwards Categories: Columbia Pictures, MGM, Action, Remakes, Science Fiction, Thrillers, Celeb News, New Releases
Joel Kinnaman injured a muscle in his leg while shooting Robocop.
The 34-year-old actor - who plays cop Alex Murphy who is turned into a cyborg law enforcement officer in the movie - didn't sustain any serious injuries while shooting the action-packed science fiction film and the only ailment he did suffer was a minor muscular strain.
When asked if he had gotten injured at any point during the shoot, Joel told BANG Showbiz, "I pulled my hamstring one day, I did it when I was running."
Kinnaman appears in the movie with a stellar cast, which includes Abbie Cornish, Samuel L. Jackson and Michael Keaton. But there was one actor who Kinnaman enjoyed working with more than anyone else: "Working with Gary Oldman was one of the great experiences of my life, he's an incredible actor and also a wonderful man. I was extremely happy [to get the role], I worked hard to get it. I had to audition three times and finally I was able to convince Dr. Padilha [director] that I was the right guy." Kinnaman was joined on the special blue carpet at the event yesterday evening by his co-stars Oldman and Cornish and the film's director Jose Padilha.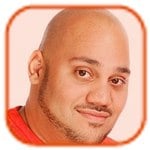 Posted by Andru Edwards Categories: Columbia Pictures, MGM, Action, Remakes, Science Fiction, Celeb News, Filmmaking, Upcoming Releases
Michael Keaton claims the new Robocop costume is a "sissy suit."
The actor - who appears in the cyborg cop reboot as Raymond Sellers, CEO of the evil Omnicorp organization - joked the special effects armor Joel Kinnaman had to wear as the title character wasn't a patch on the rubber suit he had to don to play Batman in 1989.
"That sissy suit - they have air conditioning in it. [When I played Batman] I couldn't do [any] of that because I couldn't get up to go the bathroom. They put me in this thing and inside, honestly, I started having panic attacks. Literally, panic attacks. So, I thought, 'I don't know how I'm going to do this, man. I'm feeling really, really scared.'"
While costume design has come on since the 80s, Joel said his 45lb suit was still difficult to wield, and took almost two hours to put on each day. "It was a bit of a challenge to put on. It was so uncomfortable, it was digging in everywhere, it was pressing down on my shoulders, and I was sweating like a pig. After twenty minutes, I said, 'I gotta get out of this!' And then, it was a daunting idea that I was going to have to wear this for 14 hours a day, six days a week for five months," he said.
Click to continue reading Michael Keaton: Robocop Costume a "Sissy Suit"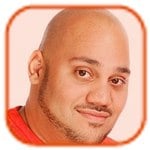 Posted by Andru Edwards Categories: Summit Entertainment, Drama, Thrillers, Celeb News, Filmmaking, Upcoming Releases
Noomi Rapace doesn't "need to be polite" when she works with Tom Hardy.
The Swedish actress appears alongside the Batman: The Dark Knight Rises star in Soviet-era thriller Child 44, and says their on screen chemistry comes from being such good friends off-camera:
"I met Tom two years previously and we were looking for something to work on. What was really great was that we know each other really well, and we really trust each other, so we don't need to be polite, we don't need to start from zero. We could just melt into the next one. We had so much for free. It felt like we were this gypsy family coming from New York with all our family and the next stop was Prague [in The Czech Republic]."
Noomi also told how one of the main reasons she wanted to become an actress and travel the world was so it got her away from the cold winters of her native Sweden, but also acknowledged they were always a good time for her creatively. "Because it's dark and cold out, it forces people to be creative, you can't just sit and hang out. For six months it's dark and lonely and forces some creativity," she added.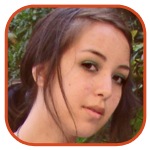 Posted by Robin Paulson Categories: Columbia Pictures, Drama, Period, Celebrity Gossip, New Releases
"'I finally get to make out with Christian Bale and he's a really fat guy... He's Fatman, not Batman.'"
- American Hustle director David O. Russell recalls Jennifer Lawrence's comments on kissing co-star Christian Bale, who gained 40 pounds for his role.
(Make sure to check out other notable quotes.)
Read More
| Us Weekly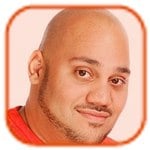 Posted by Andru Edwards Categories: Paramount, Biopics, Comedy, Filmmaking, New Releases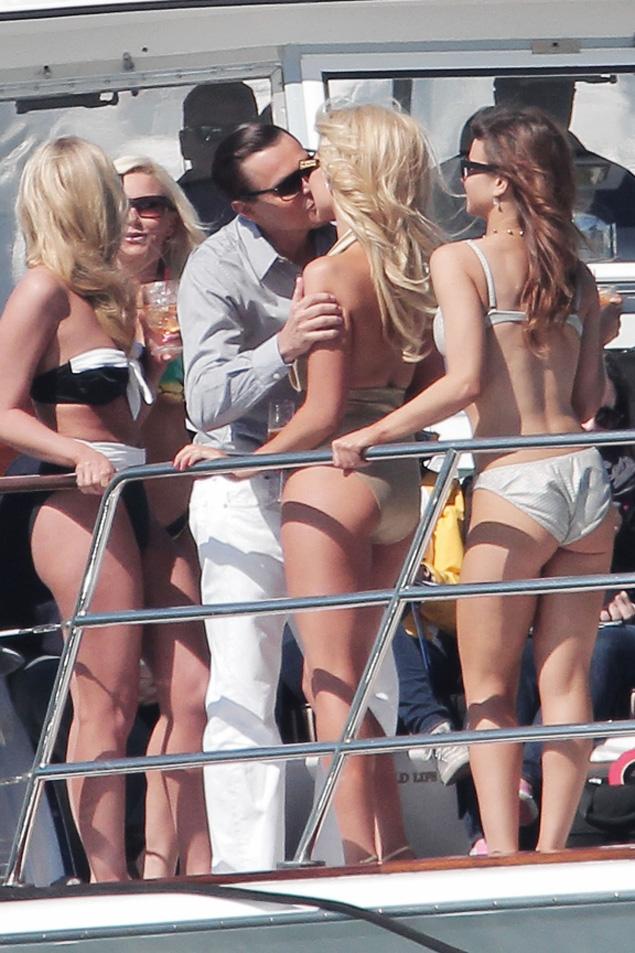 Margot Robbie violently slapped Leonardo DiCaprio on the set of The Wolf of Wall Street.
The 23-year-old actress got caught in the moment while filming Martin Scorsese's new black comedy and accidentally hit her A-list co-star hard across the face, much to her horror. However, the 39-year-old hunk - who plays womanizing stockbroker Jordan Belfort - was impressed with her courage and asked her to do it again.
"I got a little lost in the moment. I slapped his face and said, 'F**k you!' There was a stunned silence then they all burst out laughing. I'd thought they were going to sue me. I apologized profusely but Leo said, 'That was brilliant. Hit me in the face again!'" she told GQ.
Meanwhile, Margot has admitted she finds it hard maintaining a slender figure for the cameras and tends to yo-yo diet because she can't resist fatty food. "I don't have a very good diet. I love beer, fries, burgers, but if I have to get in a bikini then I ear carrot sticks for three days. I'm one extreme or the other. I'm not good at doing moderation," the blonde bombshell joked.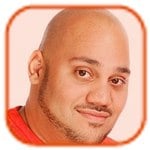 Posted by Andru Edwards Categories: Paramount, Biopics, Drama, Comedy, Celeb News, Filmmaking, Upcoming Releases
Jonah Hill has confirmed Leonardo DiCaprio was throwing up on the set of The Wolf of Wall Street.
The actor decided to take revenge on his co-star for "basically beat[ing] the c**p" out of him for six months while filming Martin Scorsese's new black comedy, and tricked Leonardo into eating so much sushi that the A-list actor was "throwing up into a waste bin."
Jonah used his improvisation skills to insist, "No, you have it," in every take of a scene in which his character was supposed to scoff the Japanese delicacy, and the raw fish obviously didn't agree with Leonardo. When asked if the Titanic hunk had got his own back yet, Jonah joked to E! News, "Well, now he is! Since you asked him that question he's probably going to beat me up again!"
Aside from the vomit-inducing prank, Jonah claims the pair got on brilliantly while making the film based on New York stockbroker Jordan Belfort's memoir and believes their chemistry shines through on screen. "No, he's the greatest. I was really happy with how [his and Leo's characters'] relationship is, you know the business partners and best friends, and I think if I didn't love and respect Leo and have that love for him, that wouldn't have come through as much as it did," Jonah explained.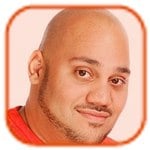 Posted by Andru Edwards Categories: Paramount, Period, Sequels, Comedy, Filmmaking, Upcoming Releases
Will Ferrell stole a bus while filming Anchorman 2: The Legend Continues.
The 46-year-old actor almost ended up behind bars after he hijacked the single-deck vehicle with his co-stars and whizzed around Atlanta, Georgia, the stunt attracted the attention of police who followed them around the city. "On a lunch break, we stole a city bus, and we were just driving it through the streets of Atlanta and the cops were chasing us. It was art imitating life. We were gone for four hours, and then we hopped out of the bus and said, 'Hey, it's us,' and everyone had a big laugh," he recalled.
Meanwhile, the funnyman admits he was surprised by Kanye West, who has a cameo appearance in the sequel, and his passion for comedy, and admired his creativity and dedication to his career: "That was really fascinating because he came on the set and he was the exact antithesis of what you thought he'd be. He was such a fan of comedy, he was almost reverential and quiet around us. He stayed for two days. He wanted to hang around the whole time, but he's probably the most prolific, creative person I've ever been around, because while he was off set he was on the phone talking about a photo shoot, he was writing down lyrics. His mind is constantly working."
Click to continue reading Will Ferrell Stole a Bus During 'Anchorman 2' Filming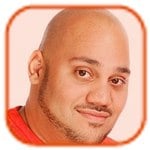 Posted by Andru Edwards Categories: Warner Bros, Action, Adaptation, Science Fiction, Sequels, Casting, Celeb News, Upcoming Releases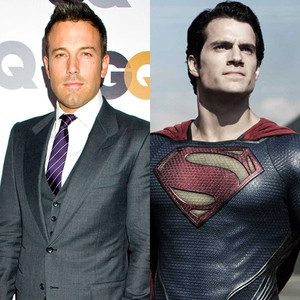 Henry Cavill is sure Ben Affleck will make a "fantastic" Batman.
The Man Of Steel actor's Superman will be pitted against Ben's character in the provisionally titled Batman Vs Superman in 2015, and he's positive the star will do a great job of playing the superhero.
"I'm sure he'll be fantastic, above all else. As a filmmaker he's got his own style, he's not copying anyone else. He's been tenacious in his career, he's had ups followed by downs and now he's up again. I think that requires and shows a special strength of character and it's something I enjoy working with because jobs like this require a dedication to the work and belief in one's self, and Ben has that," he said.
Click to continue reading Henry Cavill: Affleck Will Be a "Fantastic" Batman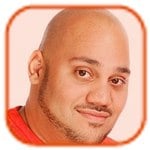 Posted by Andru Edwards Categories: Columbia Pictures, Action, Drama, Celebrity Gossip, Filmmaking, Rumors, Upcoming Releases
Brad Pitt reportedly thinks Shia LaBeouf is too serious.
The duo, who are currently filming the movie Fury in Oxfordshire, England, have always wanted to work together but allegedly aren't getting along well on set between scenes because they are so different. "Brad likes to enjoy himself on a set, but Shia is an incredibly serious guy when it comes to his performances. They have very different styles of working and it's not mixing well on a personal level, which is tough because Brad and Shia met many years ago and wanted to work together. They searched a long time until they found the right project and both were enthusiastic about the World War II army thriller," a source said.
Click to continue reading Brad Pitt Frustrated by Shia LaBeouf on 'Fury' Set?
© Gear Live Media, LLC. 2007 – User-posted content, unless source is quoted, is licensed under a Creative Commons Public Domain License. Gear Live graphics, logos, designs, page headers, button icons, videos, articles, blogs, forums, scripts and other service names are the trademarks of Gear Live Inc.