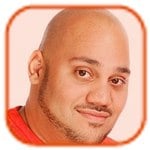 Posted by Andru Edwards Categories: Documentary, Celebrity Gossip, Filmmaking, New Releases
Ryan Gosling used to shove movies down his pants. The Only God Forgives actor was so obsessed with cinema as a child that he would hide copies of his favorite flicks in his trousers when his mother tried to punish his bad behavior by taking them away.
Ryan made the frank confession in James Toback and Alec Baldwin's forthcoming movie-making documentary Seduced and Abandoned, which screened to positive reviews at the Cannes Film Festival this week. "I loved movies so much, sometimes, I'd shove them down the front of my pants. I liked the way they feel," he said in an interview.
The documentary - which was filmed at last year's Cannes festival in France - gives a warts-and-all insight into the process of getting movies made and follows the 30 Rock actor as he tries to schmooze producers, financiers, journalists and actors to get on board a proposed film production starring himself and Neve Campbell.
Click to continue reading Ryan Gosling Reveals Unusual Habit in 'Seduced and Abandoned' Doc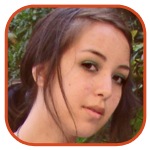 Posted by Robin Paulson Categories: Drama, Foreign, Celebrity Gossip, Filmmaking, Rumors
Little truth has been spilled about Lars von Trier's upcoming film Nymphomaniac, and while many who work on the film would like to keep it that way, its producer Louise Vesth opened up about some of the new techniques the Danish director will be implementing in the sex scenes.
When actor Shia LaBeouf went around claiming that he'd be having real sex on camera, he was only partially correct. Instead, von Trier will film the sex scene twice: once with the actors and again with their doubles. In post-production, the doubles' nether regions will be superimposed onto the actors', making it appear as though they were truly getting physical.
"We shot the actors pretending to have sex and then had the body doubles who really did have sex and in post we will digital impose the two. So above the waist it will be the star and the below the waist it will be the doubles," Vesth explained.
The complicated post-production work cost the film an unveiling at Cannes, but it is expected to hit theaters this December.
Read More
| The Hollywood Reporter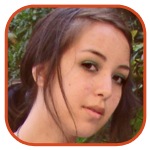 Posted by Robin Paulson Categories: Buena Vista, Columbia Pictures, Disney, Paramount, Action, Adaptation, Animation, Drama, Family, Horror, Independent, Period, Romance, Science Fiction, Sequels, Thrillers, Books, Casting, Celeb News, Celebrity Gossip, Filmmaking, Trailers, Upcoming Releases, Videos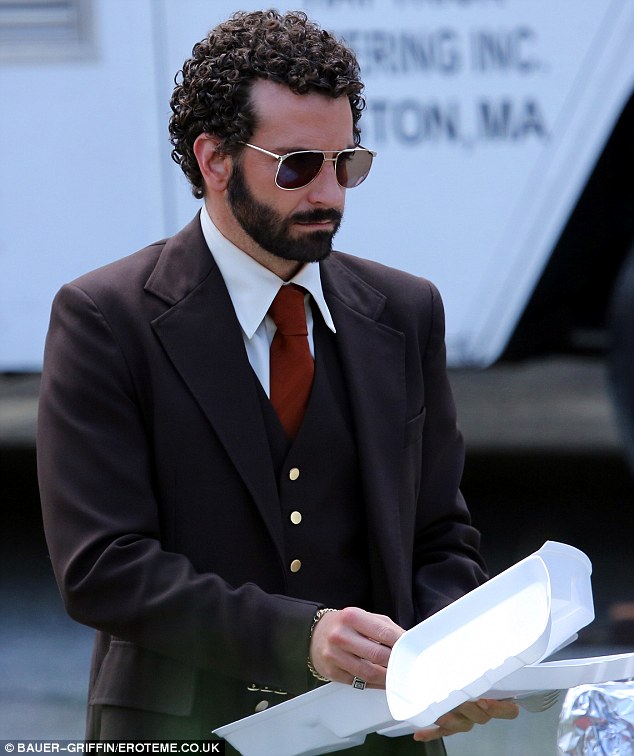 + While most actors probably would have donned a wig in his place, Bradley Cooper is dedicated to his craft. Here are some photos to prove that the curls he sports in David O. Russell's upcoming frilm American Hustle are the real deal!
+ Just as you were thinking that Tom Hiddleston was all brooded-out after playing Loki for three films, the folks behind Jim Jarmusch's upcoming Only Lovers Left Alive put out two clips of the vampire flick that prove you wrong.
+ Mad Men star is moving on up to the big screen, getting behind the camera to direct Philip Seymour Hoffman, John Turturro, Richard Jenkins, and Christina Hendricks in God's Pocket, which he adapted from Pete Dexter's novel of the same name.
+ With Fast and Furious 6 and the return of his Pitch Black character in Riddick, this year is unofficially the year of Vin Diesel and his sequels. While you're still holding out hope that xXx: The Return of Xander Cage will be finally greenlit, you can check out the trailer for Riddick here.

Click to continue reading Cinecast: Clips from Jarmusch's Latest, Bradley Cooper in Curlers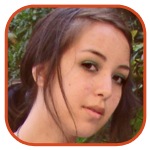 Posted by Robin Paulson Categories: Adaptation, Drama, Trailers, Upcoming Releases, Videos
Continuing in his effort to be The Guy Who Is Perfect at Everything Imaginable, James Franco not only adapted the classic William Faulkner novel As I Lay Dying, but he decided to participate in the project both in front of and behind the camera.
Though usually co-starring with Franco in comedies like Pineapple Express and Your Highness, Danny McBride shows off his dramatic acting chops in the trailer for the film, which was released at the Cannes Film Festival.
Click to continue reading VIDEO: See James Franco's 'As I Lay Dying' Trailer
Read More
| Deadline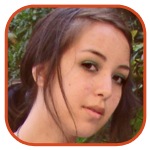 Posted by Robin Paulson Categories: Warner Bros, Science Fiction, Thrillers, Casting, Celeb News, Filmmaking, Upcoming Releases
Doctor Who star Matt Smith has ditched his bow tie, dapper suits, and tousled hair for Ryan Gosling.
The 30 year-old British actor was seen on set of Gosling's directorial debut, How to Catch a Monster. Likely trying to break out of his (much beloved) Doctor Who shell, Smith's character is a far cry from a Time Lord with his shaved head and outfits sans shirts (though I'm not complaining).
Click to continue reading Getting Into Character: Matt Smith in 'How to Catch a Monster'
Read More
| Daily Mail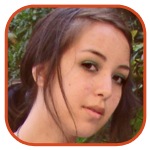 Posted by Robin Paulson Categories: Sony, Drama, Romance, Sequels, Celebrity Gossip, Filmmaking, New Releases
"Rick's very laid-back. Ethan and I are crazy and animated because we are in the moment of those characters. Rick's ten years older. We're, like, here trying to figure out what's going on, and Rick has probably figured it out but he's letting us figure it out for ourselves... He feels like God sometimes."
- Julie Delpy describes her relationship on set with director Richard Linklater and Ethan Hawke, with whom she's worked on Before Sunset, Before Sunrise, and now Before Midnight.
(Make sure to check out other notable quotes.)
Read More
| Vulture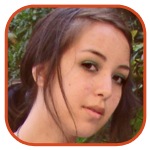 Posted by Robin Paulson Categories: Adaptation, Romance, Casting, Celebrity Gossip, Rumors, Upcoming Releases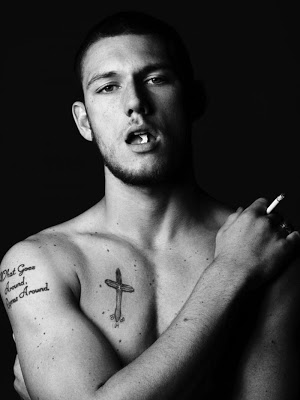 The film adaptation of controversial romance novel 50 Shades of Grey might have found its leading man.
It is rumored that director Gus Van Sant had British actor Alex Pettyfer - whom you may recall as Adam from Magic Mike - test for the role of Christian Grey, the protagonist of E.L. James' steamy romance novel. While nothing is set in stone just yet, sources say that Van Sant has had Pettyfer test a scene with an unknown actress in order to impress the film's producers.
Ryan Gosling and Zac Efron are among some of the stars whose names have been suggested for the role of Christian.
As for the role of the female lead, Anastasia Steele, both Elizabeth Olsen and Emma Watson have ruled out the possibility of accepting the part.
There's no word yet as to when the film is due to be released.
Read More
| Daily Mail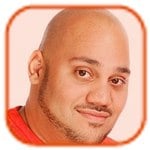 Posted by Andru Edwards Categories: Celebrity Gossip, Filmmaking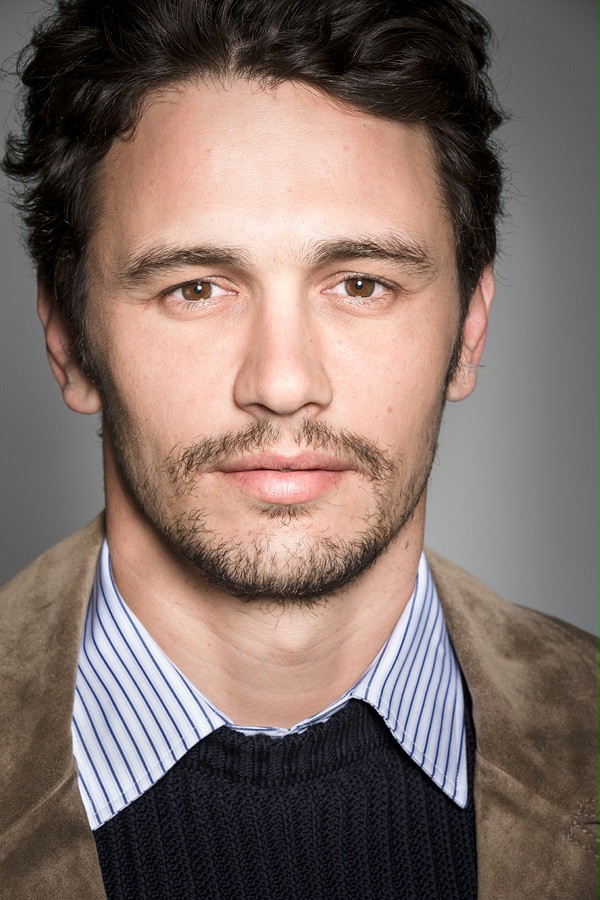 James Franco has lost advertising deals because the companies were unhappy with him backing films about gay sex and the porn industry.
The Oz the Great and Powerful star recently produced Kink, a documentary about a hardcore porn studio, and directed Interior: Leather Bar - which features gay sex scenes - and he admits working on such daring projects is always a "risk" because of how it impacts other elements of his career.
"It is a risk. The films I have did get a lot of praise, but I did get some pressure from other areas. I was supposed to do a commercial with this company and they pulled out because they weren't happy, they didn't like the subject matter of the films. It was a champagne company. You'd think they'd be grown up enough but I've had it happen with this company and a car company as well," he admitted.
However, the 34-year-old actor insists he will never let the decisions he makes on projects to be influenced by how they will impact on his later career: "If I'm at the threshold of doing a project and the question comes up, 'Will this be harmful to your career?,' I never want that to be a deciding factor."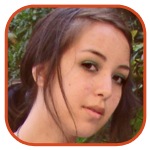 Posted by Robin Paulson Categories: Comedy, Casting, Rumors
Liam Neeson is in talks to join the cast of A Million Ways to Die in the West.
The comedy - which Seth MacFarlane co-wrote and is set to direct and star in - involves a cowardly sheep farmer who finds courage from a mysterious woman who comes to town. The farmer's courage is tested when the woman's estranged husband (expected to be played by Neeson) returns to seek revenge.
Amanda Seyfried, Charlize Theron, and Giovanni Ribisi are also set to star in the film, which will be MacFarlane's second venture into film, following Ted. Production is expected to begin in May.
Neeson was last seen in Taken 2.
Read More
| The Hollywood Reporter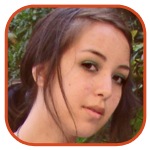 Posted by Robin Paulson Categories: FOCUS, Adaptation, Mystery, Upcoming Releases
Anna Karenenina director Joe Wright has found his next project: the film adaptation of cult fantasy author Neil Gaiman's latest novel.
Focus Features and Tom Hanks's Playtone have picked up the rights to turn the text - titled The Ocean at the End of the Lane and hits bookstores this June - into film form. The snyopsis is as follows:
"It began for our narrator forty years ago when the family lodger stole their car and committed suicide in it, stirring up ancient powers best left undisturbed. Dark creatures from beyond the world are on the loose, and it will take everything our narrator has just to stay alive: there is primal horror here, and menace unleashed — within his family and from the forces that have gathered to destroy it. His only defense is three women, on a farm at the end of the lane. The youngest of them claims that her duckpond is an ocean. The oldest can remember the Big Bang."
The subject matter seems like a far departure from Wright, who is known for his period dramas like Pride & Prejudice and Atonement. There is no word yet in regards to casting.
Read More
| Vulture

© Gear Live Media, LLC. 2007 – User-posted content, unless source is quoted, is licensed under a Creative Commons Public Domain License. Gear Live graphics, logos, designs, page headers, button icons, videos, articles, blogs, forums, scripts and other service names are the trademarks of Gear Live Inc.