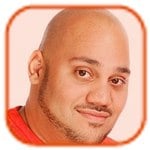 Posted by Andru Edwards Categories: 20th Century Fox, Adventure, Drama, Comedy, Awards, Celeb News, New Releases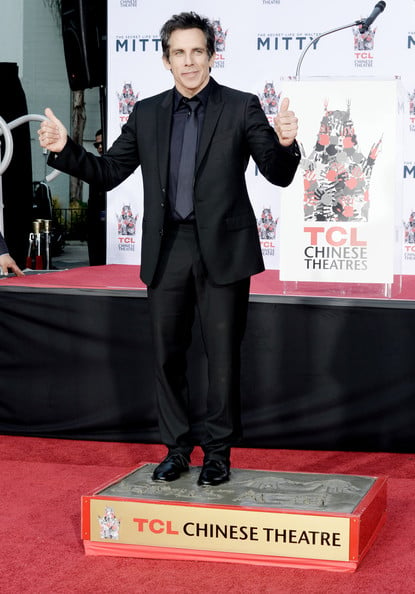 Ben Stiller cemented his hand and footprints into Hollywood history on Tuesday.
The Secret Life of Walter Mitty star cast his prints outside the iconic TCL Chinese Theatre IMAX, making him a member of an exclusive club populated by cinematic legends including Marilyn Monroe, Clint Eastwood and Rita Hayworth. Speaking ahead of casting his prints, he told BANG Showbiz, "I've always loved the history of Hollywood and the history of the movies. It's very, very meaningful to me, and to be in any way a part of it is a dream come true. I'm humbled, touched and very proud to know that wherever I go, long after I'm dead, my footprints will be here in Hollywood, being stood on by a fake Shrek posing for tourists for a dollar."
Ben - star of Night at the Museum, Zoolander and Meet the Parents as well as director of The Cable Guy and Tropic Thunder- was introduced by his movie star friend, Tom Cruise. "It's a crowning accomplishment for Ben and I think it's so appropriate today that he is here being honored at this historical event. I'm very honored to be here to announce him and give it to him. A Brilliant artist and my dear friend, Ben Stiller," he said.
Click to continue reading Ben Stiller Cemented into Hollywood History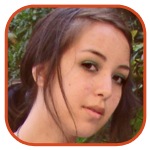 Posted by Robin Paulson Categories: Lionsgate, Action, Adaptation, Science Fiction, Sequels, Celebrity Gossip, Filmmaking, New Releases
"We worked on [how Jennifer Lawrence looks when she's running]. One of the first things we talked about when we started Catching Fire was that she said she always made this stupid face when she ran, and I had to specifically watch out to make sure she didn't make the stupid face when she ran. So I was always checking. I would tell her, 'You made the stupid face!'"
- The Hunger Games: Catching Fire director Francis Lawrence recalls working with Jennifer Lawrence on fixing how she looks when she's running in a scene.
(Make sure to check out other notable quotes.)
Read More
| Vulture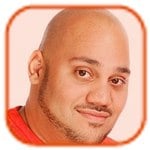 Posted by Andru Edwards Categories: Weinstein Company, Biopics, Drama, Period, Celebrity Gossip, Filmmaking, New Releases
Oprah Winfrey refused to get "buck naked" for The Butler.
The talk show host - who plays Gloria in the historical fiction drama - was adamant she wasn't going to bare her flesh in a romantic scene with her co-star Terrence Howard, and she regularly had disagreements with her director Lee Daniels about it.
"You know, he [Daniels] would have had me buck naked on that sofa if I had let him. He did more screaming than I did - I'm not a screamer," she told The Daily Mail.
Oprah's alter-ego plays the wife of a White House butler (Forest Whitaker), but when she becomes bored with her lifestyle, she strikes up an affair with her neighbor (Howard). However, the 59-year-old actress wasn't keen on her character inappropriately fondling with her new lover and insisted Gloria shouldn't go to bed with the man next door: "If she's going to roll around in bed in the middle of the afternoon, then it would be a lie, a fake thing."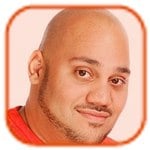 Posted by Andru Edwards Categories: Relativity, Drama, Romance, Comedy, Celeb News, New Releases
Joseph Gordon-Levitt has "probably" been affected by porn.
The actor plays a man addicted to X-rated videos in his new film Don Jon - which he also wrote and directed - and while he has watched some adult movies in real life, he doesn't think they have affected him any more than adverts:
"I don't think I'm particularly for or against [porn]. I watched it. Has it had some kind of effect on me? Probably, but I don't think it's had any more of an effect on me than images from all over the media. Commercials, especially - there's a [very lewd] commercial in Don Jon, and that's a real commercial - we didn't shoot that"
Unlike other movies about sex addiction, Don Jon takes an approach allowing for humor, and Joseph says the heart of the story isn't even really about sex. "It's about how we treat each other like things, rather than people. Media can contribute to that, and that's a personal story for me because I grew up working in TV and movies. So having this Don Jon character who watches lots of pornography and this princess type [Barbara, played by Scarlett Johansson] who watches lots of romantic Hollywood movies seemed like a funny way of talking about these things," he added.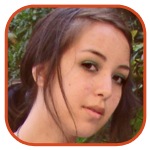 Posted by Robin Paulson Categories: Buena Vista, FOCUS, Disney, Relativity, Universal, Action, Adaptation, Drama, Science Fiction, Sequels, Comedy, Thrillers, Casting, Celeb News, Celebrity Gossip, Distribution, Filmmaking, New Releases, Upcoming Releases
+ In order to really get a feel for his role as a trans woman in The Dallas Buyers Club, Jared Leto reportedly remained in character for the duration of production. In addition to meeting with people in the trans community, he waxed most of his body hair and learned to apply his own makeup. Perhaps his intense method will pay off in the end, as his performance has attracted some Oscar buzz already.
+ Four theaters in Sweden have applied and displayed the result of the Bechdel Test to their current screening films. Those that pass the test (achieved if the film features two female characters who talk about something other than a man) are screened on Sundays. It may not seem like a lot, but it's more than what we're doing here in the States for better female representation in film.
+ Rumors are going around that Jason Schwartzman is set to appear in the upcoming Jurassic World, which is a relaunch of the Jurassic Park franchise. Schwartzman's rep has yet to confirm (nor deny!) the claim.
Click to continue reading Cinecast: Leto Gets Really Method, Schwartzman Cast in 'Jurassic World'?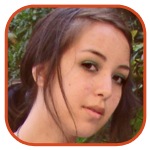 Posted by Robin Paulson Categories: FOCUS, Paramount, Universal, Warner Bros, Weinstein Company, Adaptation, Drama, Period, Romance, Science Fiction, Sequels, Comedy, Thrillers, Casting, Celeb News, Filmmaking, Upcoming Releases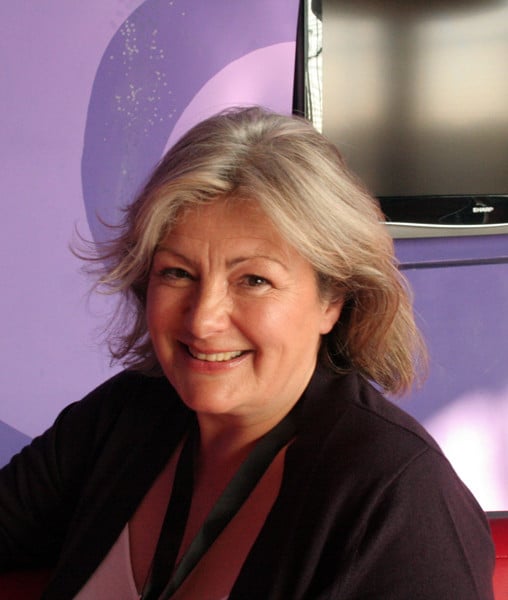 + Even though Christoph Waltz bears no resemblance to Chris Pine, there are few to no outcries over the Austrian actor being cast in the sequel to Horrible Bosses considering the fact that ever since his hosting stint on Saturday Night Live, everyone has been dying to see him do a straight-up comedic film.
+ Though there were only speculations and initial reports, the official news is out about True Blood newbie Luke Grimes winning the role of Christian Grey's brother in the much talked-about film adatpation of Fifty Shades of Grey. Is it just me, or is he well on his way to securing the hunkiest TV and film parts of 2014?
+ British film director Antonia Bird has passed away at the age of 54 in London due to illness. Bird is best remembered for helming films Priest, Mad Love, and Face.
Click to continue reading Cinecast: Christoph Waltz for 'Horrible Bosses 2,' Antonia Bird Dies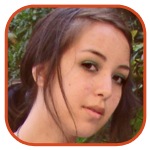 Posted by Robin Paulson Categories: Horror, Celeb News
"I remember watching this film Buried Alive, and there's a close-up of this old woman eating rice. Still freaks me out to this day. It's the simple things."
- Hostel director Eli Roth, recalling the grossest thing they've seen onscreen.
(Make sure to check out other notable quotes.)
Read More
| The Hollywood Reporter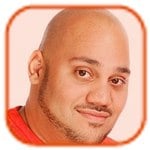 Posted by Andru Edwards Categories: Classics, Celeb News, Filmmaking
Tom Hanks doesn't re-watch his own films.
The 57-year-old star - who has starred in many beloved movies such as Splash, Catch Me If You Can and The Green Mile - prefers not to watch himself on screen time and time again because that "would be madness."
"Oh, I don't watch any of my old movies. I don't watch my own performances - who does that? That would be madness. I've seen all the movies once, but I don't need to see them again, because they don't change."
However, there is one film which he makes an exception for, his 1996 musical comedy That Thing You Do! which he wrote, directed and starred in as band manager Mr. White alongside Tom Everett Scott who played the film's protagonist Guy Patterson: "The one that I might watch with great affection is That Thing You Do!, which I'm not in that much. I loved doing it so much that when I watch it now it still brings a smile to my face."
Click to continue reading Tom Hanks Doesn't Re-Watch His Films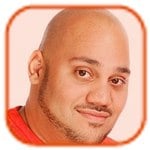 Posted by Andru Edwards Categories: Drama, Musicals, Remakes, Casting, Celeb News, Upcoming Releases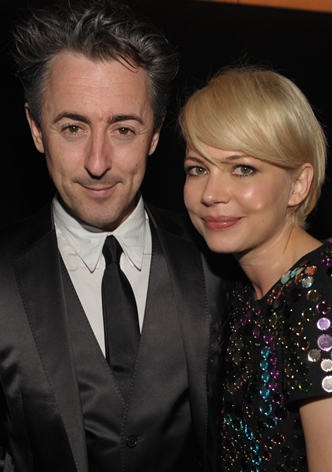 Michelle Williams will make her Broadway debut next March.
The 32-year-old actress, who has been nominated for an Oscar three times, is set to star as Sally Bowles opposite acclaimed British actor Alan Cumming, 48, in a new production of Cabaret. Roundabout Theater Company confirmed on Wednesday that the Brokeback Mountain star has signed on for a 24-week run and previews will begin on March 21, 2014 at the Kit Kat Klub at Studio 54 on Broadway in New York.
Skyfall director Sam Mendes will helm the production for the second time after originally reviving the show in 1993, which also starred Alan. "I'm delighted to be stepping back into the Kit Kat Klub one more time, and to be having the opportunity to re-explore and re-discover this extraordinary musical alongside two equally extraordinary performers," he said in a statement.
The show will begin its official run on April 24.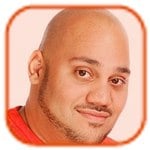 Posted by Andru Edwards Categories: Celeb News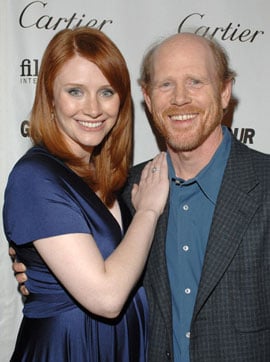 Ron Howard wasn't keen for his children to pursue acting careers.
The actor-turned-director - famous for his role as teenager Richie Cunningham in the iconic sitcom Happy Days - admitted he and his wife Cheryl moved their four children, daughter Bryce Dallas Howard, twins Jocelyn Carlyle Howard and Paige Carlyle Howard and son Reed Cross Howard away from Los Angeles so they wouldn't be lured into Hollywood.
"I'm not so crazy about them getting into the industry to be honest. It's tough, particularly for women. We even moved our kids out of Los Angeles and raised them East outside of New York City, because we just didn't want them exposed to it," he said recently.
The 59-year-old filmmaker wasn't able to keep all of his daughters out of the movie business with Bryce launching an acting career - appearing in several films, including The Twilight Saga: Eclipse and The Village - while Paige went onto win Best Supporting Actress at the 2013 Los Angeles Movie Awards for her role in The Employer.
Click to continue reading Ron Howard Didn't Want His Kids to Act
© Gear Live Media, LLC. 2007 – User-posted content, unless source is quoted, is licensed under a Creative Commons Public Domain License. Gear Live graphics, logos, designs, page headers, button icons, videos, articles, blogs, forums, scripts and other service names are the trademarks of Gear Live Inc.