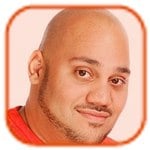 Posted by Andru Edwards Categories: Universal, Adaptation, Drama, Romance, Filmmaking, Upcoming Releases
Sofia Coppola will direct a live-action version of The Little Mermaid.
The filmmaker has reportedly set her sights on Hans Christian Andersen's tragic fairy tale as her next project after 2013's The Bling Ring, and is in negotiations to bring the classic children's story to life on the big screen, Deadline.com is reporting.
Fans shouldn't expect a repeat of Disney's bubblegum 1989 cartoon version about aquatic princess Ariel and talking crab Sebastian, however. Coppola is thought to be planning a version in keeping with the original 1837 story, which sees the broken-hearted Little Mermaid commit suicide after the Prince marries another woman.
The new Universal Pictures/Working Title production is said to be based on a script by Caroline Thompson (Edward Scissorhands), which was originally drafted by Kelly Marcel (Saving Mr. Banks) and Abi Morgan (Shame).
Click to continue reading Sofia Coppola to Direct 'The Little Mermaid'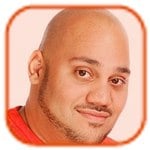 Posted by Andru Edwards Categories: Celeb News, Filmmaking
Drew Barrymore doesn't think she's a very good actress.
The 39-year-old star - who has starred in countless films since the age of six - doesn't rate her dramatic ability because she prefers to become the character, rather than imitate them. "I don't think I'm a good actress. I feel like it's fake and yucky and it doesn't ring true. But if you research and you study and make it personal, you just become that person, and it's your truth and everything else around you falls away. Then you're telling the truth, it's not lying, it's not fake," she explained.
The blonde beauty credits her godfather Steven Spielberg for giving her the best advice, which has stuck with her for 33 years: "Steven told me, 'Don't act your characters. Be your characters.' At [the age of] six, I guess I was comfortable and more humorous than I would have remembered now. But once I got older and kept continuing acting, I don't know if I would have succeeded without that advice, because that's the thing that saved me. I'm not an actor, I'm a pretender."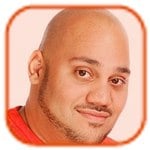 Posted by Andru Edwards Categories: Classics, Science Fiction, Comedy, Celeb News, Obituaries
Ghostbusters star Harold Ramis has died at the age of 69.
The actor and director - best known for his role as Egon Spengler in the 1984 comedy, which he also wrote, with Dan Aykroyd - passed away in the early hours of yesterday morning after suffering autoimmune inflammatory vasculitis for a number of years.
Although he is best remembered on-screen for his roles in Ghostbusters and its 1989 sequel, Harold had been a leading figure in comedy since the 70s, directing Caddyshack, Groundhog Day and National Lampoon's Vacation. He also co-wrote the iconic 1978 film National Lampoon's Animal House, and later 1999s Analyze This and 2002s Analyze That, starring Robert De Niro, which he also directed.
Harold continued to act in recent years, with parts in Knocked Up, Airheads and Oscar-winner As Good As it Gets and he had also directed episodes of the US version of The Office for network NBC.
Click to continue reading Harold Ramis Dies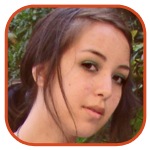 Posted by Robin Paulson Categories: Warner Bros, Action, Adaptation, Drama, Music, Musicals, Romance, Science Fiction, Sequels, Comedy, Thrillers, Awards, Casting, Celeb News, Celebrity Gossip, Scripts, Trailers, Upcoming Releases, Videos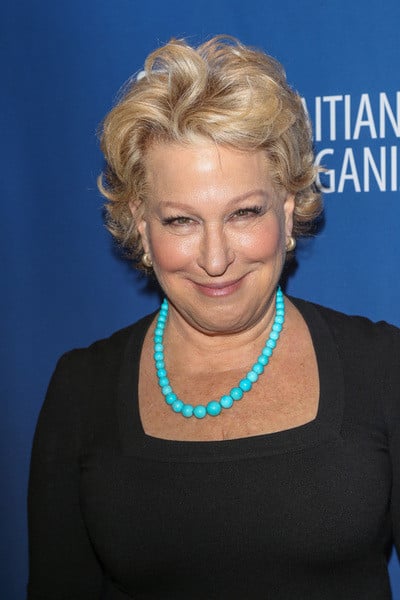 + Seth Green - whom you may recall from Robot Chicken, Family Guy, and Austin Powers - gives Larry King a compelling explanation as to why Ben Affleck is a poor choice as Batman in the upcoming Batman Vs. Superman film.
+ Bette Midler is set to appear at this Oscars this year - additionally, she'll be singing for the first time!
+ Pushing Daisies creator Bryan Fuller is in talks with Warner Bros. and Barry Sonnenfeld to adapt the short-lived (and much-loved!) ABC series into a musical for Broadway, which would star Pushing Daisies alum Kristin Chenoweth. Fuller says that he is also contemplating a film adaptation.
+ Michael Patrick King, who wrote for the Sex and the City series and directed both film adaptations, says that there's one more story to tell for Carrie, Charlotte, Miranda, and Samantha - greatly hinting at the possibility of a third film.
Click to continue reading Cinecast: Seth Green on Affleck's Batman, 'Pushing Daisies' Musical, 'SATC 3'?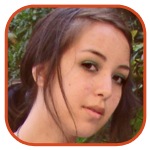 Posted by Robin Paulson Categories: Paramount, Adaptation, Drama, Period, Religious, Celebrity Gossip, Filmmaking, Upcoming Releases
Emma Watson was forced to take method acting to whole other level while filming Noah.
In an article for Wonderland magazine - which the 23-year-old guest edited - Emma revealed that she became sick after drinking some dirty water on set, where director Darren Aronofsky banned plastic water bottles: "I was so tired one morning I picked up a mug from my trailer and drank some stagnant water that had been there for the duration. I was so ill... Having no water bottles on set at five in the morning, when you're exhausted and delirious, wasn't ideal."
When she told Aronofsky that she wasn't feeling well, the director instructed her to use it for her scene. "I turned round to the bus and was like: 'Is he joking?' and there was deadly silence," Emma recalled.
Fans will see whether or not Aronofsky's directing methods work when Noah hits theaters March 28.
Read More
| The Daily Mail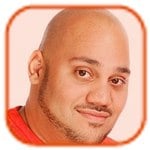 Posted by Andru Edwards Categories: Drama, Thrillers, Celebrity Gossip, Filmmaking, Rumors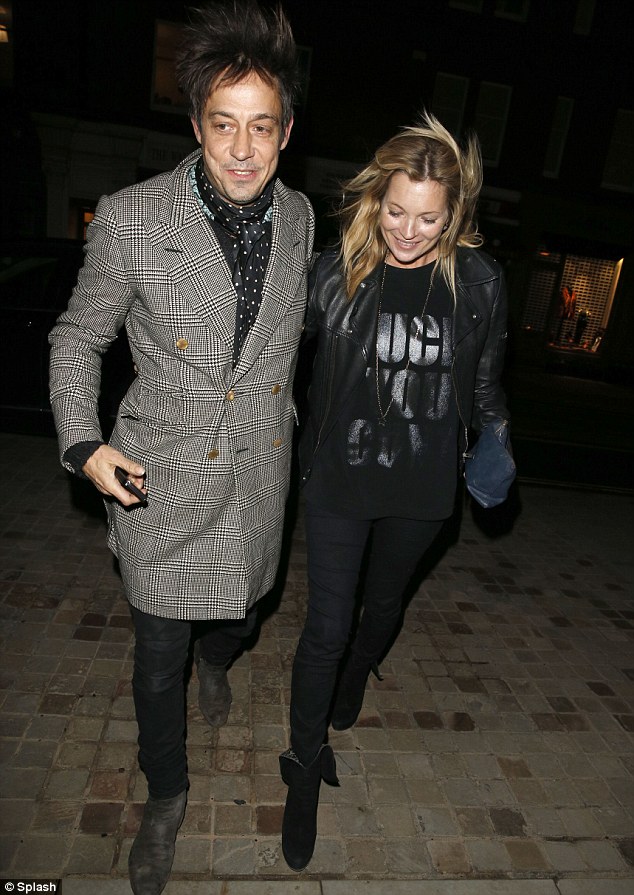 Kate Moss wants to be a screen writer and director.
The 40-year-old model is keen ditch her 20-year career in fashion and is determined to produce her own thriller after becoming hooked on dark and gripping movies with her husband Jamie Hince, 45.
"Kate and Jamie regularly watch deep psychological films with amazing photography and subtitles," a source said.
The blonde beauty has been looking into scriptwriting lessons and has been speaking with her contacts in America in a bid to break Hollywood with her new ambition. "She has been looking into scriptwriting and hopes to attend special lessons in directing and producing. She has also been speaking to a few Hollywood contacts. Kate very much wants to take things to the next level in Los Angeles and London," the source explained.
Click to continue reading Kate Moss Wants to Be a Hollywood Director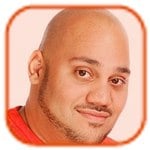 Posted by Andru Edwards Categories: Columbia Pictures, Fox Searchlight, Sony, Warner Bros, Biopics, Drama, Period, Science Fiction, Thrillers, Awards, New Releases
Gravity won big at the BAFTAs last night, taking home six awards.
The 3-D space drama directed by Alfonso Cuaron and starring George Clooney and Sandra Bullock was the biggest winner of the night at the British Academy of Film and Television Awards (BAFTAs) in London, gaining trophies for Best Director, Special Visual Effects, Cinematography, Original Music, Sound and Outstanding British Film. Accepting his award, Alfonso - who is Mexican, but has lived in England for more than ten years - said, "I don't know if I can open my mouth. I consider myself a part of the British film industry. I guess I make a good case for curbing immigration." He also praised his son, Jonas, and Sandra Bullock before dedicating the award to the "downstairs" workers who had made the film's sound and effects possible.
Although Gravity won the most trophies, historical drama 12 Years A Slave was named Best Film and its star, Chiwetel Ejiofor, took the Leading Actor award. Accepting the trophy, Chiwetel thanked director Steve McQueen, saying, "Thank you for you work, your artistry and your passion in this project ... to make it of such value, of such worth. This is yours by the way - I'm going to keep it, that's the kind of guy I am, but it's yours."
Click to continue reading 'Gravity' Scoops Up Six BAFTAs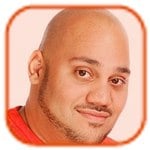 Posted by Andru Edwards Categories: Biopics, Drama, Period, Political, Celebrity Gossip, Upcoming Releases
Leonardo DiCaprio plans to play former President Theodore Roosevelt for his next film role.
The Wolf of Wall Street actor is pushing for a biopic of the 26th leader of the US to go into production with director Martin Scorsese at the helm. "Leo is telling friends that after his latest movie proved to be a massive box office hit, he's pushing forward with his biopic of Roosevelt which will re-team him with Martin Scorsese. He says it's 'now or never' as he's patiently waited almost a decade for the money to materialize," a source said.
Leonardo will likely have to bulk out to play the strapping president - who was in office from1901 to 1909 - but the source says he's up for the challenge. "He'll do whatever it takes. This is the movie Leo wants to win an Oscar for, and he talks about it all the time," the insider said.
The movie will be based on the Pulitzer Prize winning book The Rise of Theodore Roosevelt, but some in Leonardo's camp are worried about the appeal of a political movie, after his last real life historical piece, 2011's J. Edgar - about famed former FBI director J. Edgar Hoover - was a flop.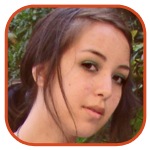 Posted by Robin Paulson Categories: Warner Bros, Science Fiction, Sequels, Comedy, Celeb News, Celebrity Gossip, Upcoming Releases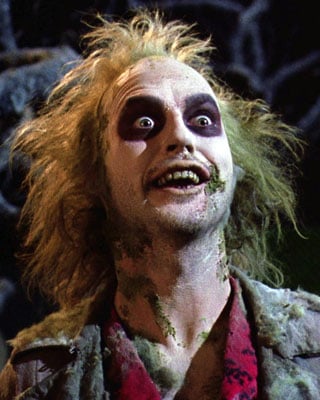 It looks as though we might be a little closer to a decent Beetlejuice sequel.
While doing the press rounds for his latest film RoboCop, Michael Keaton admitted that he is interested in reprising his role for the 1988 cult hit:
"I've e-mailed [directpr] Tim [Burton] a couple of times, talked to the writer a couple of times, but all really, really preliminary stuff... I always said that's the one thing I'd like to do again, if I ever did anything again. But it kind of required Tim to be involved in some way or another. Now it looks like [Burton] is involved... And without giving too much away, we've talked to each other, and e-mailed each other, and if he's in, it's going to be hard not to be in."
If Keaton is a go and Burton is a go, what's the hold up?
Read More
| E! News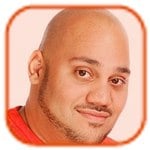 Posted by Andru Edwards Categories: Buena Vista, Disney, Action, Adaptation, Adventure, Science Fiction, Sequels, Casting, Celeb News, Upcoming Releases
Elizabeth Olsen has never been a fan of comic books.
The 24-year-old actress plays Scarlet Witch in the upcoming superhero movie The Avengers: Age of Ultron and, although she admits she's never really been one to read a comics, she insists she had heard of her alter-ego before she was handed the role.
"I'm not much of a comic book person. I like comic book movies but my brother [Trent, a screenwriter] is the comic book guy. If I'm having a meeting, I ask my brother to tell me about it. But of course I'd seen The Avengers! I've seen all the Marvel movies. I love those movies. Marvel keep the fantastical qualities but create something as realistic as they can make for this world. There's something genuinely broken. Everyone has their Achilles' heel," she said.
The screen star admits she doesn't know how she managed to secure herself the role in the Marvel movie, but doesn't think the director, Joss Whedon, hired her to wear racy outfits like the ones in the comic.
Click to continue reading Despite Being Cast in 'Avengers,' Elizabeth Olsen Doesn't Like Comics
© Gear Live Media, LLC. 2007 – User-posted content, unless source is quoted, is licensed under a Creative Commons Public Domain License. Gear Live graphics, logos, designs, page headers, button icons, videos, articles, blogs, forums, scripts and other service names are the trademarks of Gear Live Inc.