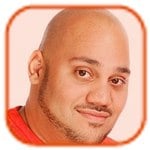 Posted by Andru Edwards Categories: Magnolia, Drama, Celebrity Gossip, Celebrity Controversy, Rumors, Upcoming Releases
Shia Labeouf will not attend the Nymphomaniac premiere in New York.
The troubled actor reportedly has a "scheduling conflict" that will see him absent from the screening of the erotic film at Museum of Modern Art (MoMA) next Thursday, the New York Post newspaper's Page Six column reports.
Though he is blaming a scheduling conflict, the 27-year-old actor has been vocal about a desire to "retire" from the public eye after he was accused of plagiarizing author Daniel Clowes' graphic novellas, Justin M. Damiano, for his short film HowardCantour.com.
Taking to Twitter earlier this year, he wrote, "In light of the recent attacks against my artistic integrity, I am retiring from all public life."
Shia made headlines in February when he stormed out of a Nymphomaniac press conference in Berlin after quoting French former soccer player Eric Cantona before arriving on the red carpet for the film's German premiere wearing a paper bag on his head that said, "I am not famous anymore."
Click to continue reading Shia Labeouf Won't Attend 'Nymphomaniac' Premiere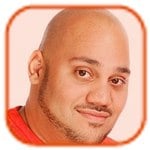 Posted by Andru Edwards Categories: FOCUS, Biopics, Drama, Period, Awards, Celebrity Gossip, New Releases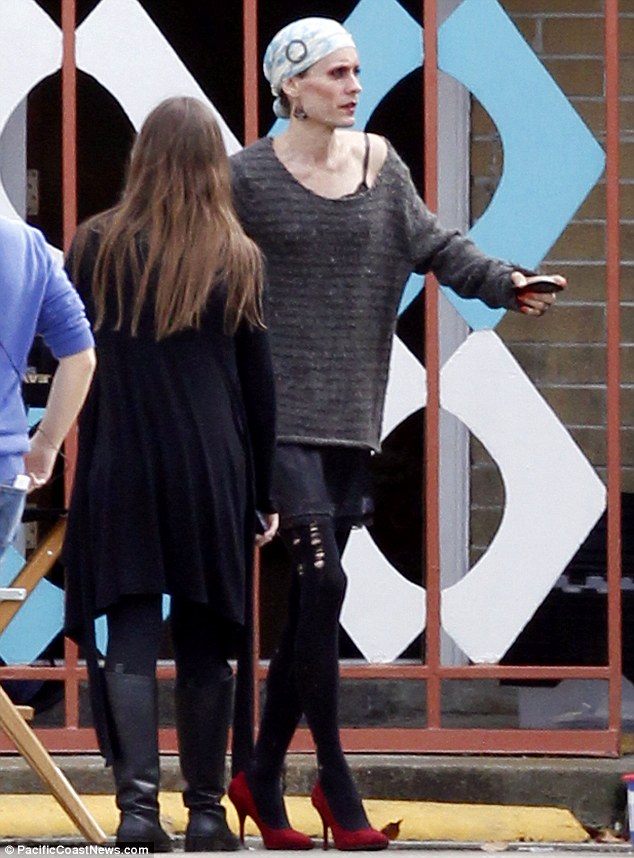 Jared Leto hasn't seen Dallas Buyers Club.
The 42-year-old actor - who picked up Best Supporting Actor for his role as transsexual AIDS victim Rayon in the movie at Sunday's Oscars - plans to watch his work eventually, but wants to "leave it alone" at present because the project was such an "intense" experience.
"I have not seen the film yet. I think one day I will watch it, because, you know, I'll be curious at some point. But it was such an intense role. It's better for me to just leave it alone right now," he said while speaking on The Ellen DeGeneres show.
Jared appeared on the show just a few hours after getting home for the night, but wasn't upset at his lack of sleep because he had enjoyed celebrating so much: "I got in at -- I think the crack ass of dawn last night, maybe 6 o'clock, 5.30. Don't feel sorry for me, this is a time to revel in it, it's a sunrise you want to see. My mother, my brother were there and one of the highlights of the night was seeing my mom dance with Madonna. You meet all these amazing people last night, whether it was Jane Fonda or Liza Minnelli..."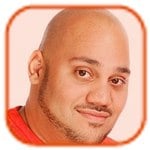 Posted by Andru Edwards Categories: Buena Vista, Disney, Action, Adaptation, Adventure, Science Fiction, Sequels, Celebrity Gossip, Filmmaking, Rumors, Upcoming Releases
Scarlett Johansson's pregnancy could delay filming for The Avengers: Age of Ultron.
The 29-year-old actress is reportedly due to welcome her first child into the world with her fiance Romain Dauriac, 31, in August, but shooting for her upcoming movie, which kicks off on April 5, may need to be re-scheduled to fit around her growing baby bump.
The blonde beauty plays Natasha Romanoff in the superhero film, which sees her squeeze into a figure-hugging catsuit and bosses are reportedly keen to shoot her scenes as soon as possible. "Shooting for the superhero sequel will need a bit of rearranging. They're going to fast-track her scenes," a source said.
Meanwhile, Scarlett and Romain's baby news comes just six months after the French creative agency boss popped the question with a vintage Art Deco ring last year. However, the Captain America: The Winter Soldier star has previously said she and Romain don't want to "rush" tying the knot as "being engaged is an exciting time to enjoy and to really savor."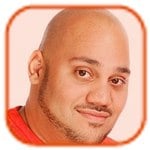 Posted by Andru Edwards Categories: Magnolia, Drama, Celeb News, New Releases
Charlotte Gainsbourg is considering quitting acting because she is finding it difficult ageing on screen.
The 42-year-old singer-and-actress - who has three children with partner Yvan Attal - finds it "distressing" to see how her looks have changed and knows she needs to "make peace" with the changes if she doesn't want to give up her career.
"I don't like aging and I can see it happening. I find it very distressing. Movies are getting hard for me. I don't want to be embarrassed by my appearance when I see myself on film. So I don't have a choice really, either I make peace with the fact that I'm aging and that my face is getting harsher, or I don't and I quit acting."
The Nymphomaniac star always thought the anxiety she experienced turning 40 would have abated by now: "I find it truly horrible, this between two ages thing - neither too old but no longer young either. I thought turning 40 was the peak, the epitome of horror, but it doesn't get better. The decline doesn't stop. I used to think only attractive people suffered from this, but I can assure you plain women like me - although I don't think I'm ugly - suffer quite hard."
Click to continue reading Charlotte Gainsbourg: Aging May Stop Me From Acting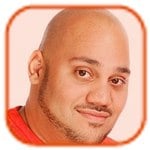 Posted by Andru Edwards Categories: Drama, Celebrity Gossip, Rumors, Scripts, Upcoming Releases
Kanye West is writing a movie role for Kim Kardashian.
The "Bound 2" hitmaker - who has eight-month-old daughter North with the Keeping Up with the Kardashians star - is teaming up with author Bret Easton Ellis for a film based on his Yeezus album and insiders say his fiancee will "definitely" be part of the cast.
"It's going to be based on the Yeezus album. That's pretty much a narrative of Kanye's life. Kanye will not appear in the movie. Kim is definitely going to be in it. The screenplay already features her character," a source said.
However, it has not yet been decided how big a role Kim will play in the movie. "They're still working on the script, so it's unclear at this point if Kim will be a major star of the movie or making a smaller cameo but her role in the movie will be pivotal. Her role is going to be very dramatic. Far from the bubbly happy persona that she's always played," the source added.
Kanye plans to direct the movie - which will be dedicated to his late mother - and "wants to be heavily involved in all aspects of production."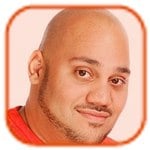 Posted by Andru Edwards Categories: Universal, Action, Sequels, Thrillers, Casting, Celebrity Gossip, Upcoming Releases
Katy Perry is set to audition for a role in Vin Diesel's new movie.
The "Roar" hitmaker could be turning her hand at acting after talking to the Hollywood actor-and-producer about a role in the xXx action franchise. Vin, 46, recently hinted he is considering the songstress - who has previously had a voice role in The Smurfs movies - for the female lead role and it now appears Katy could indeed be in line for the part.
Click to continue reading Katy Perry to Audition for Vin Diesel Movie?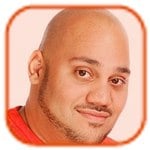 Posted by Andru Edwards Categories: Columbia Pictures, Sony, Weinstein Company, Action, Adaptation, Adventure, Drama, Period, Science Fiction, Sequels, Celeb News, New Releases
Jennifer Lawrence is going to take a year's break from acting.
The 23-year-old actress has made eight films in the past 12 months, and Harvey Weinstein - who worked with her on Silver Linings Playbook - has revealed she is about to have a much earned "rest."
"She's going to have a long break for a year where she won't do anything. It's been non-stop for her and she deserves a rest," he told The Sun.
The famed producer also defended her decision to not attend the BAFTAs ceremony, despite receiving an award for her role in American Hustle. "Jennifer is too nice and will do people favors and agrees to do a movie like American Hustle when she could have had a rest. She signed on to do Hunger Games when she was young and wouldn't have realized how much it would dominate her life. But she's a professional and always will be," the famed producer explained.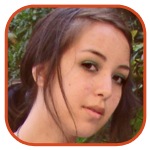 Posted by Robin Paulson Categories: Warner Bros, Action, Adaptation, Drama, Music, Musicals, Romance, Science Fiction, Sequels, Comedy, Thrillers, Awards, Casting, Celeb News, Celebrity Gossip, Scripts, Trailers, Upcoming Releases, Videos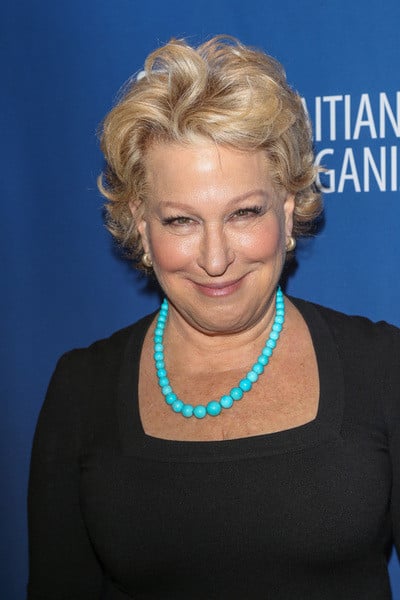 + Seth Green - whom you may recall from Robot Chicken, Family Guy, and Austin Powers - gives Larry King a compelling explanation as to why Ben Affleck is a poor choice as Batman in the upcoming Batman Vs. Superman film.
+ Bette Midler is set to appear at this Oscars this year - additionally, she'll be singing for the first time!
+ Pushing Daisies creator Bryan Fuller is in talks with Warner Bros. and Barry Sonnenfeld to adapt the short-lived (and much-loved!) ABC series into a musical for Broadway, which would star Pushing Daisies alum Kristin Chenoweth. Fuller says that he is also contemplating a film adaptation.
+ Michael Patrick King, who wrote for the Sex and the City series and directed both film adaptations, says that there's one more story to tell for Carrie, Charlotte, Miranda, and Samantha - greatly hinting at the possibility of a third film.
Click to continue reading Cinecast: Seth Green on Affleck's Batman, 'Pushing Daisies' Musical, 'SATC 3'?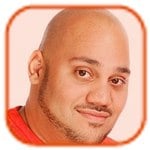 Posted by Andru Edwards Categories: Drama, Thrillers, Celebrity Gossip, Filmmaking, Rumors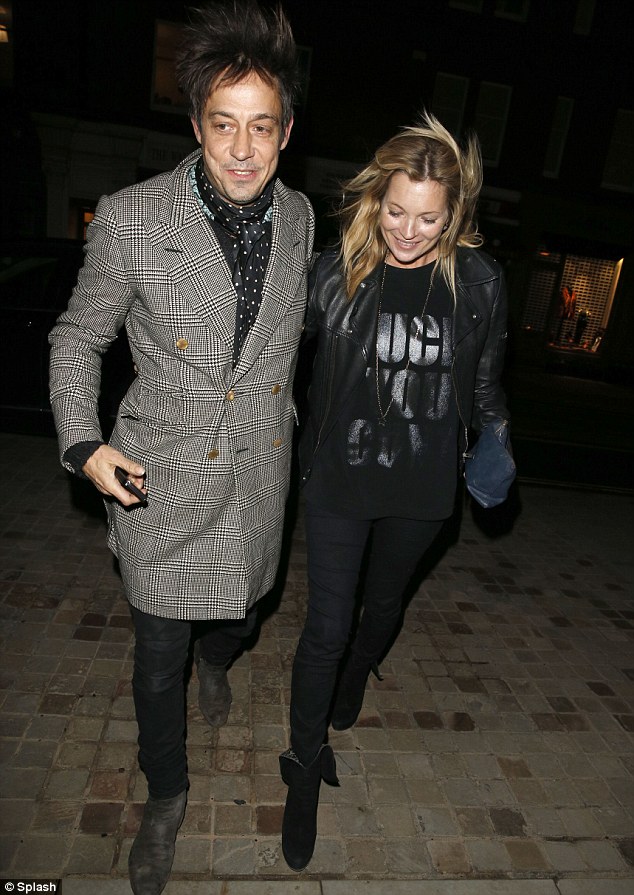 Kate Moss wants to be a screen writer and director.
The 40-year-old model is keen ditch her 20-year career in fashion and is determined to produce her own thriller after becoming hooked on dark and gripping movies with her husband Jamie Hince, 45.
"Kate and Jamie regularly watch deep psychological films with amazing photography and subtitles," a source said.
The blonde beauty has been looking into scriptwriting lessons and has been speaking with her contacts in America in a bid to break Hollywood with her new ambition. "She has been looking into scriptwriting and hopes to attend special lessons in directing and producing. She has also been speaking to a few Hollywood contacts. Kate very much wants to take things to the next level in Los Angeles and London," the source explained.
Click to continue reading Kate Moss Wants to Be a Hollywood Director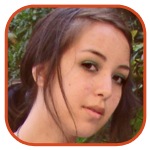 Posted by Robin Paulson Categories: Warner Bros, Science Fiction, Sequels, Comedy, Celeb News, Celebrity Gossip, Upcoming Releases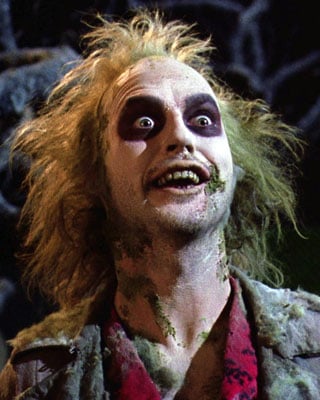 It looks as though we might be a little closer to a decent Beetlejuice sequel.
While doing the press rounds for his latest film RoboCop, Michael Keaton admitted that he is interested in reprising his role for the 1988 cult hit:
"I've e-mailed [directpr] Tim [Burton] a couple of times, talked to the writer a couple of times, but all really, really preliminary stuff... I always said that's the one thing I'd like to do again, if I ever did anything again. But it kind of required Tim to be involved in some way or another. Now it looks like [Burton] is involved... And without giving too much away, we've talked to each other, and e-mailed each other, and if he's in, it's going to be hard not to be in."
If Keaton is a go and Burton is a go, what's the hold up?
Read More
| E! News

© Gear Live Media, LLC. 2007 – User-posted content, unless source is quoted, is licensed under a Creative Commons Public Domain License. Gear Live graphics, logos, designs, page headers, button icons, videos, articles, blogs, forums, scripts and other service names are the trademarks of Gear Live Inc.