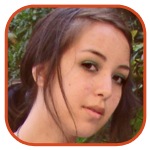 Posted by Robin Paulson Categories: Drama, Foreign, Celebrity Gossip, Filmmaking, Rumors
Little truth has been spilled about Lars von Trier's upcoming film Nymphomaniac, and while many who work on the film would like to keep it that way, its producer Louise Vesth opened up about some of the new techniques the Danish director will be implementing in the sex scenes.
When actor Shia LaBeouf went around claiming that he'd be having real sex on camera, he was only partially correct. Instead, von Trier will film the sex scene twice: once with the actors and again with their doubles. In post-production, the doubles' nether regions will be superimposed onto the actors', making it appear as though they were truly getting physical.
"We shot the actors pretending to have sex and then had the body doubles who really did have sex and in post we will digital impose the two. So above the waist it will be the star and the below the waist it will be the doubles," Vesth explained.
The complicated post-production work cost the film an unveiling at Cannes, but it is expected to hit theaters this December.
Read More
| The Hollywood Reporter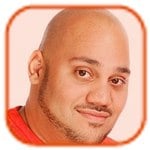 Posted by Andru Edwards Categories: Awards, Celebrity Gossip
Seth MacFarlane has confirmed he will not be hosting next year's Oscars.
The actor-and-comedian hosted this year's 85th Academy Awards and was asked to return in 2014 despite being criticized for his divisive humor making for a controversial show in February. However, the Ted director has taken to his Twitter account and announced he will not be returning to join this year's producers Craig Zadan and Neil Meron for a second year.
"Traumatized critics exhale: I'm unable to do the Oscars again Tried to make it work schedule-wise, but I need sleep. However, I highly recommend the job, as Zadan and Meron are two of the most talented producers in the business. My suggestion for host is Joaquin Phoenix," he wrote.
When news broke last month Seth had been offered the chance to lead next year's ceremony, he was said to be unsure whether to accept - particularly after he dedicated four months in preparation for this year's event.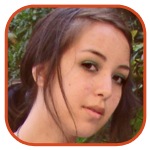 Posted by Robin Paulson Categories: Adaptation, Romance, Casting, Celebrity Gossip, Rumors, Upcoming Releases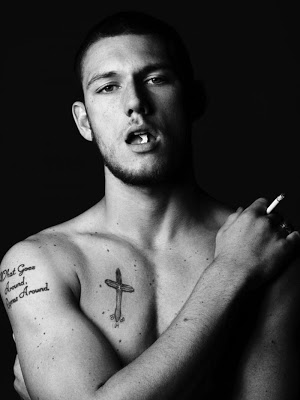 The film adaptation of controversial romance novel 50 Shades of Grey might have found its leading man.
It is rumored that director Gus Van Sant had British actor Alex Pettyfer - whom you may recall as Adam from Magic Mike - test for the role of Christian Grey, the protagonist of E.L. James' steamy romance novel. While nothing is set in stone just yet, sources say that Van Sant has had Pettyfer test a scene with an unknown actress in order to impress the film's producers.
Ryan Gosling and Zac Efron are among some of the stars whose names have been suggested for the role of Christian.
As for the role of the female lead, Anastasia Steele, both Elizabeth Olsen and Emma Watson have ruled out the possibility of accepting the part.
There's no word yet as to when the film is due to be released.
Read More
| Daily Mail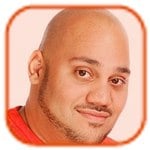 Posted by Andru Edwards Categories: Buena Vista, Disney, Paramount, Action, Adaptation, Science Fiction, Thrillers, Casting, Celeb News, Celebrity Gossip, New Releases, Rumors, Upcoming Releases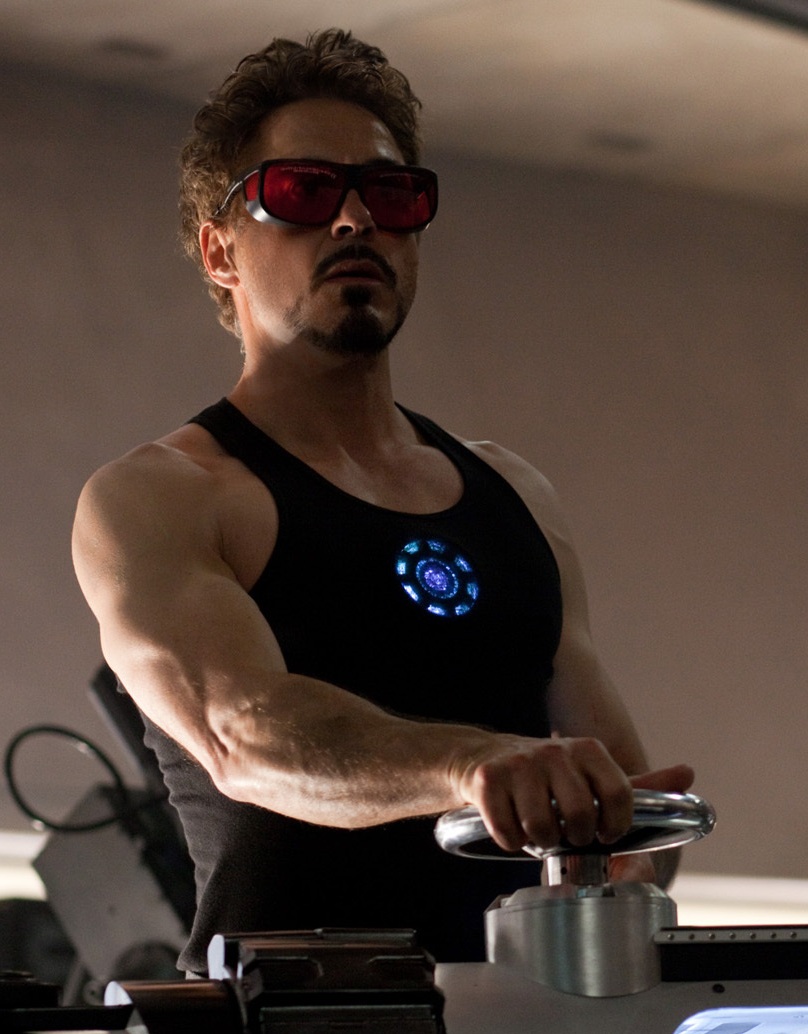 Robert Downey Jr. will return for Iron Man 4. The 48-year-old actor has thus far refused to confirm if he will make another movie in the successful franchise, but director Shane Black is confident Robert will return for at least one more outing as Tony Stark/Iron Man.
Speaking at the Iron Man 3 UK premiere at Odeon Leicester Square in London on Thursday, Shane told BANG Showbiz, "I think he'll be back for another one. I'm sure of it."
Co-star Ben Kingsley heaped praise on Robert for his portrayal of the billionaire businessman turned superhero: "I think what the film examines, thanks to Robert Downey Jr.'s wonderful sense of performance is, you have the iron suit and the man inside it. Which is which? Which is the more powerful? Is it the guy inside the suit, or is it the suit itself?"
Meanwhile, Rebecca Hall, who plays Maya Hansen, couldn't hide her delight at joining the cast.
Click to continue reading Robert Downey Jr. to Return for 'Iron Man 4'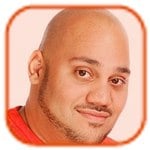 Posted by Andru Edwards Categories: Drama, Casting, Celebrity Gossip, New Releases, Rumors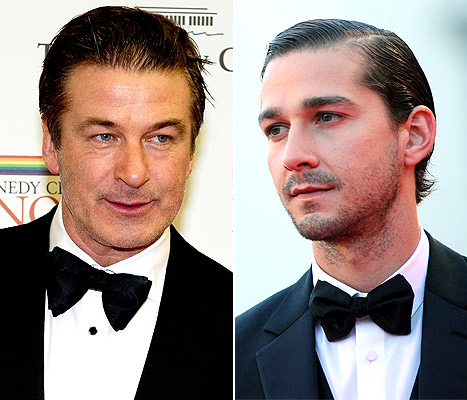 Shia LaBeouf thinks that Alec Baldwin may have got him fired from Orphans.
The Transformers actor exited the Broadway play due to "creative differences" weeks before it was due to open, and after admitting he and his would-be co-star didn't connect as "men," he acknowledged the 30 Rock star could have been instrumental in his departure from the production.
"I'm pretty passionate and impulsive, and he's a very passionate individual as well. And I think that impulsiveness and that passion makes for, ya know, some fireworks. Me and Alec had tension as men. Not as artists but as men," he told TV talk show host David Letterman. The host then suggested, "Alec went to the producers and said, 'I can't take it another day. Fire him,'" prompting his guest to reply, "I think that might've been what happened."
Click to continue reading Shia LaBeouf: Baldwin Could've Had Me Fired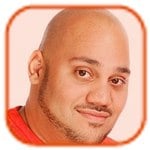 Posted by Andru Edwards Categories: Adaptation, Drama, Romance, Casting, Celebrity Gossip, Rumors, Upcoming Releases
Emma Watson doesn't want to star in the upcoming Fifty Shades of Grey movie.
While the 22-year-old actress was reported to be the frontrunner to play the female protagonist Anastasia Steele in the film - which is based on E. L. James' best-selling erotic novel of the same name - Emma isn't interested in the movie.
"Who here actually thinks I would do 50 Shades of Grey as a movie? Like really. For real. In real life (sic)," she wrote on Twitter.
The role would be a huge departure from Emma's previous movies as Anastasia is the love interest of Christian Grey, the male protagonist of the book who introduces her to the world of bondage and kinky sex.
Keira Knightley was also linked to the movie but the Pirates of the Caribbean star was equally unenthusiastic about taking on the raunchy role. When asked if her next project will be a more risque literary adaptation than she has done in the past, she replied, "No, it's not. It's not going to be Fifty Shades of Grey. You know, I normally don't like to give a definite about anything, [but] I can definitely say it will not be Fifty Shades of Grey."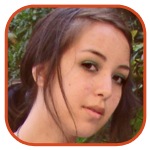 Posted by Robin Paulson Categories: Comedy, Casting, Rumors
Liam Neeson is in talks to join the cast of A Million Ways to Die in the West.
The comedy - which Seth MacFarlane co-wrote and is set to direct and star in - involves a cowardly sheep farmer who finds courage from a mysterious woman who comes to town. The farmer's courage is tested when the woman's estranged husband (expected to be played by Neeson) returns to seek revenge.
Amanda Seyfried, Charlize Theron, and Giovanni Ribisi are also set to star in the film, which will be MacFarlane's second venture into film, following Ted. Production is expected to begin in May.
Neeson was last seen in Taken 2.
Read More
| The Hollywood Reporter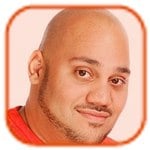 Posted by Andru Edwards Categories: Drama, Celebrity Gossip
Alec Baldwin claims that Shia LaBeouf is more like a "celebrity chef" than a serious actor.
The Lawless actor recently used Twitter to leak a string of private emails relating to his departure from the new Broadway production of Orphans, which he was due to star in with Alec. His would-be co-star has now claimed Shia is in no position to talk about the theatre as he isn't a true stage actor and has accused him of not being able to cope with the challenges of the art form.
Click to continue reading Alec Baldwin Says Shia LaBeouf's Not Right for Theatre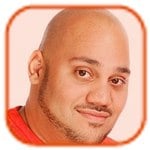 Posted by Andru Edwards Categories: Sony, Action, Music, Sequels, Rumors, Upcoming Releases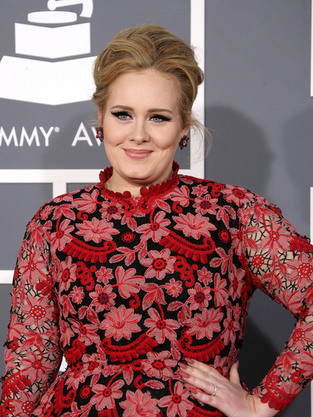 Adele has reportedly been asked to sing the next James Bond theme song. Bosses of the spy franchise are so impressed with the Oscar winning theme to Skyfall - written and recorded by Adele with producer Paul Epworth - they want her to work on the next instalment when it goes into production.
"Producers are thrilled by how well the song has been received and hope Adele's presence on the next film will replicate that success. They want her to become as synonymous with Bond as Shirley [Bassey]," a source said.
The huge-voiced Welsh singer Shirley sang the themes to three James Bond films: Goldfinger in 1964, Diamonds Are Forever in 1972 and 1979's Moonraker, three of the most loved from the series' 50 year run. However, Skyfall is the most awarded and successful Bond theme of all time, selling over three million copies worldwide.
Fans are also keen to hear new songs from the star - whose 21 album has sold over 25 million copies since release in January 2011 - but is waiting for inspiration to hit.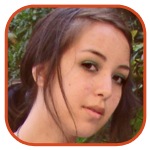 Posted by Robin Paulson Categories: Buena Vista, Disney, Adaptation, Adventure, Classics, Remakes, Casting, Upcoming Releases
Emma Watson may be dipping her toes back into a fantasy world with an updated film version of Cinderella.
The Perks of Being a Wallflower star is said to have her eyes on the Disney movie, in which Cate Blanchett has been cast as the evil stepmother and Kenneth Branagh has signed on to direct.
Fairy tale updates are becoming a trend these days... Aside from Universal's update of Snow White - starring Kristen Stewart - Disney has had the Sleeping Beauty-inspired film Maleficent in the works, in which Angelina Jolie plays the title villainess.
Watson will be seen next in Sofia Coppola's Bling Ring, a film about the thieving teenagers who targeted stars like Lindsay Lohan and Paris Hilton a few years ago.
Read More
| Variety via E! Online
© Gear Live Media, LLC. 2007 – User-posted content, unless source is quoted, is licensed under a Creative Commons Public Domain License. Gear Live graphics, logos, designs, page headers, button icons, videos, articles, blogs, forums, scripts and other service names are the trademarks of Gear Live Inc.