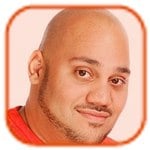 Posted by Andru Edwards Categories: DreamWorks, Paramount, Biopics, Drama, Music, Period, Awards, Casting, Celebrity Gossip
Jennifer Hudson feels pressure as an actress after winning an Oscar.
The actress-and-singer earned an Academy Award for Best Supporting Actress for her very first film role as Effie White in 2006 musical drama Dreamgirls, and she admits being so successful at the start of her career has made her conscious of her acting in subsequent movies. "When I did Dreamgirls, nobody was paying attention to me so I had nothing to prove. Now, I'm the 'Academy Award winner, Jennifer Hudson,' so everybody is watching," she said.
The spiritual star - who first came to prominence as a contestant on singing competition American Idol in 2004 - believes her acting career is a "reward" for embracing her "gift" of singing. "For me, music is always there. Music connects me to my emotions. Someone once told me that singing is my gift and acting is my reward for using my gift. God chose to bless me with an acting career because I honored the gift of singing that he gave me," Jennifer, 32, explained.
Click to continue reading Jennifer Hudson Feels Oscar Pressure as an Actress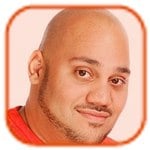 Posted by Andru Edwards Categories: Celeb News, Celebrity Gossip
Marion Cotillard believes many actors suffer from substance abuse issues because they are "fragile creatures."
The Dark Knight Rises actress thinks that some of her contemporaries give in to the allure of booze and illegal highs because they are looking for an escape from their stressful careers. When asked why she thinks so many actors succumb to alcohol and drugs, Marion said, "Actors are fragile creatures. The wider the gap, the more vulnerable we are. Any form of escape can seem good. You have to navigate through the different emotions because you're placed in tough positions as an actor. Everything we give in a performance can come back to torture."
The 38-year-old French star has also revealed her profession has led her to become enthralled with the ideals of the "American Dream" - which is the ideal that everyone deserves the opportunity to achieve prosperity and success. Marion lived in New York for a brief period to learn English and while she was in The Big Apple she fell in love with the way of life in the USA and the ideas Americans hold dear.
Click to continue reading Marion Cotillard: Actors Are Fragile Creatures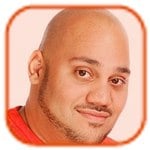 Posted by Andru Edwards Categories: Action, Adventure, Classics, Science Fiction, Sequels, Celeb News
Harrison Ford was told by an unknown movie executive that he didn't have what it takes to make it in the industry at the start of his career.
The 71-year-old actor - whose career has spanned six decades and includes high profile roles in Indiana Jones and the original Star Wars trilogy - was told he didn't have the star quality to become successful after beginning his career as an extra in Dead Heat On A Merry Go Round.
"I was in a contract at Columbia Pictures for $150 a week which back then in those days was still only $150 a week. It was ridiculous. My first movie role was a bell boy, a bell man in a hotel. I delivered a note or a telegram or something to James Coburn and my lines were, 'Paging Mr. Jones, Mr Jones, paging Mr. Jones' and he raised his hand and I went over and said, 'Mr. Jones? Room 204?' and he said, 'Yes' and I gave him the note and that was my job," Harrison said, speaking to talk show host Conan O'Brien last night.
Click to continue reading Harrison Ford Was Told He'd Never Be a Star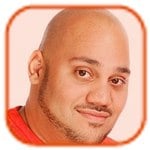 Posted by Andru Edwards Categories: Columbia Pictures, Sony, Action, Mystery, Sequels, Thrillers, Casting, Celeb News
Naomie Harris says playing a Bond girl made her feel "darn good" about her looks.
The 37-year-old beauty, who played Eve Moneypenny in blockbuster hit Skyfall, admits playing a glamorous secret agent opposite Daniel Craig as James Bond helped alleviate her insecurities about her appearance. "I have to say, it does make me feel pretty darn good. When you get those moments when you feel, 'Oh God, I look like such a minger today' ... Then you think, 'I was cast a Bond girl, you can't really be that much of a minger, Naomie!'" she said.
While many actors play coy about Oscar buzz for their roles, the British actress candidly admitted she is excited about potential awards recognition for her portrayal of Nelson Mandela's ex-wife Winnie in new biopic Mandela: Long Walk to Freedom: "I'd be bloody over the moon! I'm not gonna be, 'Oh no, not an Oscar nomination!'"
Click to continue reading Naomie Harris: Bond Role Made Me Feel Beautiful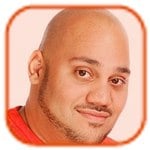 Posted by Andru Edwards Categories: Roadside Attractions, Drama, Filmmaking, Upcoming Releases
Vanessa Hudgens popped the blood vessels in her face while filming a scene where she goes in labor.
The 24-year-old star, who plays a teenage mother Apple Bailey in her forthcoming film Gimmie Shelter, felt both physically and mentally exhausted when she was in character. "Probably the most physical and emotionally draining scene was my birthing scene. I've never shot a birthing scene and I ended up popping blood vessels in my face," she told E! News.
Vanessa formed a strong connection with her alter ego and even found herself feeling strange when Apple's baby was taken away from her after they completed scenes for the movie. "It's odd, it really is. I mean, I totally had a connection with my baby - my movie baby - and I just had so much love for her but afterwards they call 'cut' and take the baby away and I'm just left there hanging," she explained.
The brunette beauty piled on the pounds for the part, but found it harder to lose weight afterwards, despite doing plenty of exercise: "Getting it off was the more difficult part. It was a lot of exercise... Just doing a lot of cardio, a lot of yoga and just really anything active."
Click to continue reading Vanessa Hudgens Injured on 'Gimme Shelter' Set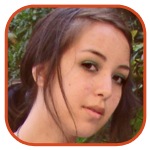 Posted by Robin Paulson Categories: IFC Films, Noir, Romance, Thrillers, Box Office, Casting, Celebrity Gossip, Filmmaking

Bret Easton Ellis has retracted his love for troubled actress Lindsay Lohan.
The writer recently opened up about the critical and box office failure of The Canyons, a 2012 film he wrote which starred Lohan and famed porn actor James Deen. "I think where we went wrong was with the casting of Lindsay Lohan. Now I don't mean she wasn't good in it, she was very good in the movie. I mean that suddenly The Canyons has become the Lindsay Lohan film," he explained.
Click to continue reading Bret Easton Ellis: 'The Canyons' Failed Because of Lindsay
Read More
| Daily Mail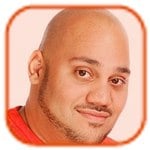 Posted by Andru Edwards Categories: Universal, Adaptation, Drama, Romance, Casting, Celebrity Gossip, Upcoming Releases
Dakota Johnson burst into tears when she was told she had the role in Fifty Shades of Grey.
The actress, who has been cast as Anastasia Steele in the adaptation of E.L. James' erotic novel, said she was thinking about sex the moment she was offered the life-changing part.
"The phone rang and I remember looking out of this apartment to an apartment across the street. And I was looking at all of these people in their windows. And I thought, 'How funny would it be if I were watching people having sex right now?' They [management] said 'You got the offer' and I couldn't speak. I was just so relieved. I was crying and crying. Water was literally squirting out of my eyes because I had been so stressed out. And there's this giant Doberman Pincher laying on the bed next to me. And he just slowly fell asleep. It was so special and [this dog] didn't give a f*** about me and what I was going through."
Click to continue reading Dakota Johnson: I Burst Into Tears When I Won 'Fifty Shades' Role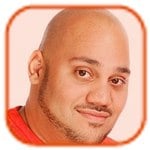 Posted by Andru Edwards Categories: Weinstein Company, Biopics, Drama, Period, Celebrity Gossip, Filmmaking, New Releases
Oprah Winfrey refused to get "buck naked" for The Butler.
The talk show host - who plays Gloria in the historical fiction drama - was adamant she wasn't going to bare her flesh in a romantic scene with her co-star Terrence Howard, and she regularly had disagreements with her director Lee Daniels about it.
"You know, he [Daniels] would have had me buck naked on that sofa if I had let him. He did more screaming than I did - I'm not a screamer," she told The Daily Mail.
Oprah's alter-ego plays the wife of a White House butler (Forest Whitaker), but when she becomes bored with her lifestyle, she strikes up an affair with her neighbor (Howard). However, the 59-year-old actress wasn't keen on her character inappropriately fondling with her new lover and insisted Gloria shouldn't go to bed with the man next door: "If she's going to roll around in bed in the middle of the afternoon, then it would be a lie, a fake thing."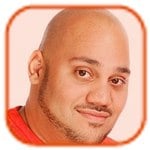 Posted by Andru Edwards Categories: Lionsgate, Action, Adaptation, Adventure, Science Fiction, Sequels, Thrillers, Celeb News, Filmmaking, New Releases
Liam Hemsworth tried to lose weight for his role in Hunger Games: Catching Fire.
The hunky actor claims he tried to avoid pumping iron in the gym and tried to eat healthily before reprising his role in the popular sci-fi series because he wanted to shed some extra pounds: "I was actually trying to lose weight, so I'm not lifting anything too heavy during this process. I tried to cut out the bad food."
Liam's co-star, Josh Hutcherson insists there was no rivalry between the male cast members on set when it came to bulking up their bodies for the movie. "We didn't really train together, for me I definitely did a lot more training for the first movie, I kind of coasted into the second one but I worked very hard, a lot of weight lifting and stuff," he explained.
Click to continue reading Liam Hemsworth Tried to Lose Weight for 'Catching Fire'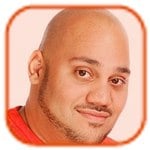 Posted by Andru Edwards Categories: Action, Adventure, Celeb News, Filmmaking, Upcoming Releases
Samuel L. Jackson won't be doing anymore nude scenes.
The Django Unchained star recently injured his shoulder whilst shooting in Germany for his new film Big Game, and he's joked that the injury has ruined his chances of stripping off in any future movies.
"When I landed on my shoulder the ligaments which hold the clavicle down snapped and my clavicle jumped up... So yeah all my topless, naked, nude scenes are done now!" he quipped.
The 64-year-old actor, who has been on a strict vegan diet for the last three months, injured his shoulder after he was thrown out of a helicopter from a staggering height, but he insists he won't let the wound put a stop to his acting career: "I was flipped from a height of about seven feet out of a freezer, which is supposedly a helicopter flying through some woods. They had a camera on one end of the freezer and I was on the other and the stuntman jumped off the freezer, the camera flipped the freezer and I went flying out of it and landed on my shoulder." He added, "I love my job, I'm fortunate enough to be sort of in demand and I get to choose some interesting things to do and hopefully that will continue."
© Gear Live Media, LLC. 2007 – User-posted content, unless source is quoted, is licensed under a Creative Commons Public Domain License. Gear Live graphics, logos, designs, page headers, button icons, videos, articles, blogs, forums, scripts and other service names are the trademarks of Gear Live Inc.