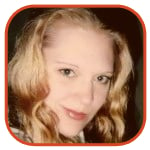 Posted by K.C. Morgan Categories: Adaptation, Casting, Upcoming Releases
Anybody else's heart sink because Tina Fey didn't get this gig? But despite Fey's funny impersonations, it's redhead Julianne Moore who will soon tone down her titian locks to play Vice Presidential candidate Sarah Palin for a new HBO project.
Click to continue reading Game Change: Julianne Moore to Play Sarah Palin
Read More
| Huffington Post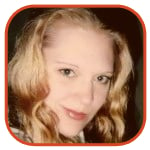 Posted by K.C. Morgan Categories: Weinstein Company, Horror, Sequels, Thrillers, Casting, Celeb News, Celebrity Gossip, Rumors, Upcoming Releases
We've got details on the opening scene of Scream 4 -- including which two TV actresses are going to get bloody within the first few minutes. Drew Barrymore famously starred in Scream's first opening sequence, and the first death is a much-coveted position for the upcoming sequel.

Which pretty little starlets nabbed the gig? We just gave you a clue -- follow the jump to get the entire spoiler…
Click to continue reading Scream 4: Who Dies First?
Read More
| Perez Hilton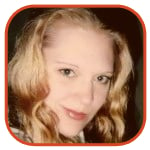 Posted by K.C. Morgan Categories: Warner Bros, Sequels, Comedy, Trailers, Upcoming Releases, Videos
Alan's Wolfpack is back, and we've got the movie trailer to prove it. Watch the video above to see a teasing glimpse of The Hangover 2 that makes us laugh every time. How great does Zach Galifianakis look with a shaved head, hmm? He'll be reprising the role of Alan in the film, and again he's joined by Bradley Cooper and Ed Helms.
Read More
| Too Fab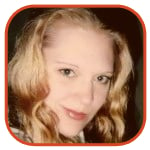 Posted by K.C. Morgan Categories: Adaptation, Drama, Period, Casting, Celebrity Gossip, Technology, Upcoming Releases
Now it's just getting ridiculous.
The oft-adapted F. Scott Fitzgerald book The Great Gatsby is coming back to the big screen . . . and Leonardo DiCaprio is going to be in 3D.
The new film, which co-stars Tobey Maguire and Carey Mulligan (she reportedly beat out Blake Lively, Scarlett Johansson and Keira Knightley for the role of Daisy Buchanan), is one of many in a long line of adaptations.
The Great Gatsby was formerly a movie in 1926, 1949, 1974, 2000 and 2002 (if you want to count the loosely-adapted G). Set in the early 1920s, the story revolves around recent Yale graduate Nick Carraway (Maguire), who becomes the next-door-neighbor to the very wealthy Jay Gatsby (DiCaprio).
And, it's going to be in 3D. The 3D treatment is fine for your effects-driven action films and kid-friendly comedies, but a dramatic period piece based on famous literature? We're trying hard to reserve judgment -- after all, Leo DiCaprio is in the lead.
Read More
| CNN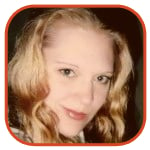 Posted by K.C. Morgan Categories: Casting, Celebrity Gossip, Rumors, Upcoming Releases
Lindsay Lohan is currently in-between gigs now that she's out of rehab, as she may not be going to jail until the end of the month. So maybe she can squeeze a movie in there somewhere?
Producer Nathan Folks is willing to consider it. He says Linds is a friend, and he'd like to have her star in Escaping the Game. The film is about celebrities who have relocated to a remote island in hopes of escape the paparazzi -- a theme Lindsay Lohan can probably identify with.
Folks says the troubled star has agreed to be monitored at all times for the film's insurance purposes. Lindsay is also rumored to be starring in One Night With You, though rumor further says she might get cut in light of her current legal problems. Lohan has already been cut from the Linda Lovelace biopic Inferno.
Read More
| The Huffington Post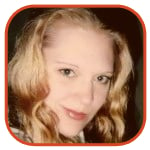 Posted by K.C. Morgan Categories: Drama, Casting, Trailers, Upcoming Releases, Videos
Top Oscar contender Natalie Portman is expecting a baby and preparing for her thank-you speech for the Academy Awards -- and, she's starring in another new movie.
Watch Natalie in the trailer above with costar Joseph Gordon-Levitt in the movie Hesher.
Read More
| Perez Hilton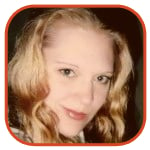 Posted by K.C. Morgan Categories: Remakes, Comedy, Casting, Upcoming Releases
The Farrelly Brothers (There's Something About Mary, Shallow Hal) are still searching for the perfect Stooges. The comedic filmmakers plan to bring a big-screen version of the slapstick trio to fans ... and, they've been planning for a while.
The Three Stooges was originally cast with Sean Penn, Benicio Del Toro and Jim Carrey (Larry, Moe and Curly respectively), but Penn and Carrey both bowed out.
Now, the Brothers are looking toward a Jackass and an SNL vet to help round out the cast. The LA Times reports that Johnny Knoxville may come on board as Moe, while Andy Samberg will take on the role of Larry. "We like both of those guys," Bobby Farrelly said. "And Knoxville is a real-life stooge."
Cher will also star in the flick as the leading lady, playing Mother Superior of an orphanage where the stooges create chaos. "Cher is the coolest chick ever," Peter Farrelly said of the casting choice.
The Three Stooges will be presented as a reboot film with three 27-minute shorts -- if production ever begins.
Read More
| CNN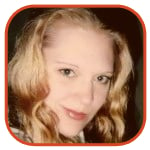 Posted by K.C. Morgan Categories: Horror, Sequels, Trailers, Upcoming Releases
Scream 4, according to actress Neve Campbell, will be both "very scary" and "very funny." Campbell went to to say that writer/director "Wes Craven is brilliant."
Craven himself is expressing excitement about the flick as we draw closer to its April 15 release date. It seems even the day is meant to poke a little scary fun at audiences -- because what's more terrifying than the day everyone's income tax returns are due? "The young cast brings a whole different world to [the Scream franchise] and a whole different take on horror," Craven said.
"It's a lot about looking back on the last ten years of horror and comparing it and contrasting it and having fun with it," he said. And nobody has as much fun with horror as Wes Craven.
Read More
| Perez Hilton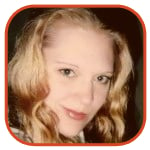 Posted by K.C. Morgan Categories: Warner Bros, Adaptation, Horror, Upcoming Releases
Warner Bros. is digging up Dracula's dead corpse to bring us another big screen version of the Bram Stoker book. Because vampire-infused cinema isn't getting at all old and tired, that's why.
This script focuses on Jonathan Harker (played by Keanu Reeves in the most recent, fully-finished big screen version of Dracula . . . and, incidentally, by Gustav von Wangenheim in 1922's Nosferatu, the first film adaptation of the book). Harker is the Scotland Yard agent who is tracking the title vampire.
In addition to Nosferatu, the name of which was changed due to copyright laws, there have been three films (so far) titled Dracula. Years made: 1931, 1958 and 1992.
Will it be the next vampiric blockbuster? Will it gain a huge, Twilight-like fan following? We can't be the judge of that (yet), but we can refer you to the five best vampire movies ever made so you can check out the competition.
Read More
| Perez Hilton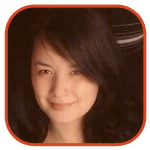 Posted by Veronica Santiago Categories: IFC Films, New Line, Paramount, Drama, Foreign, Independent, Romance, Comedy, Lists, New Releases, Trailers
Here are a few selections in theaters this weekend:
*limited release
© Gear Live Media, LLC. 2007 – User-posted content, unless source is quoted, is licensed under a Creative Commons Public Domain License. Gear Live graphics, logos, designs, page headers, button icons, videos, articles, blogs, forums, scripts and other service names are the trademarks of Gear Live Inc.