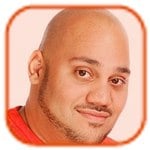 Posted by Andru Edwards Categories: Casting, Celeb News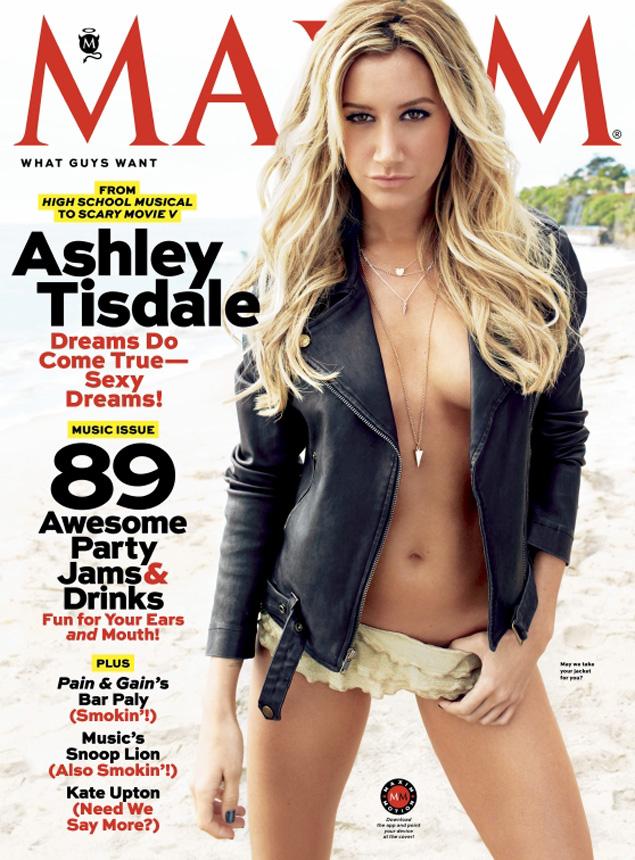 Ashley Tisdale would never go topless on screen.
Although the 27-year-old actress recently posed for the new issue of Maxim magazine in just an open leather jacket and underwear, she draws the line at baring all onscreen.
"I don't think I'd ever do a topless role. I'll do drama and stuff but I don't think I'll ever go topless for something. I'm very comfortable in my body. I'm definitely more of a comedian. I don't really take myself too seriously," she said.
However, the High School Musical star loved taking part in the sexy shoot for the men's magazine and hasn't ruled out similar work in the future: "Maxim was fun and I was really excited.. It was shot at the beach in Malibu, and I'm, like, a beach type of person. I feel like it was cool."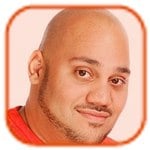 Posted by Andru Edwards Categories: Fox Searchlight, Drama, Thrillers, Celebrity Gossip, New Releases
Rosario Dawson found it difficult walking around completely naked for her new movie.
The 33-year-old Trance star - who recently split from the movie's director Danny Boyle - has admitted she felt "insecure" walking around with nothing on and her co-stars including James McAvoy made the experience "more awkward" by refusing to look at her.
Speaking at the world premiere of the movie at the Odeon West End in London's Leicester Square on Tuesday night, she exclusively told BANG Showbiz:
"The hardest and scariest part about it was walking. I was trying to figure out, like, how do you walk in front of everyone when you're naked? I don't think you really plan to do that really well. It's actually interesting because everyone's trying to be really respectful and polite and not look at you, but that almost makes it a little bit more awkward because you know you're performing to a certain extent. Like, I'm standing there and I'm walking across the room and I'm like, 'Am I walking too slow? Should I move my hip a little bit more?' You really get self conscious about the stupidest things. It was really funny because I'm looking over at James and James is not looking at me at all. He's looking at my shoulder; he's looking at some spot on the wall. It's sort of just like, OK, just be in the moment, be in the character."
Click to continue reading Rosario Dawson Felt Insecure Being Naked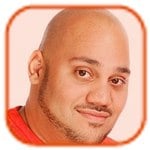 Posted by Andru Edwards Categories: Celebrity Gossip, Filmmaking
Rooney Mara isn't fazed by nude scenes. While the Side Effects actress isn't a fan of gratuitous nudity in movies, she isn't adverse to stripping off onscreen because she doesn't think it's a big deal.
"I certainly don't want to be involved in anything that is gratuitous, but I don't think the human body is something to be ashamed of. Every other person on the planet has the same parts as I do. So seeing them shouldn't be a huge shock to most people," she told Interview.
While she isn't worried about baring all oncreen, Rooney sometimes stresses about what would happen her latest work if she died during filming: "Sometimes I think about that--like, 'Okay, if I died right now, would they have to reshoot the whole film? Or would they be able to edit around it.' Then I think through the scenes that are left to shoot, and weigh if they would be able to finish it or not."
Rooney also revealed she tries to eat healthily although junk food can be her downfall. "I try to eat food that hasn't been washed in ammonia and then packaged in the shape of breaded dinosaurs filled with cheese - even though those are very tasty. I like to eat food that can actually make it through the 20-plus feet of my small intestine," the 27 year-old said.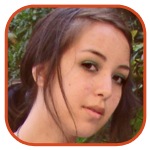 Posted by Robin Paulson Categories: Celebrity Gossip
Practically akin to Channing Tatum quitting acting for a year, Megan Fox has recently revealed that she won't strip down for a film role in the future - all because of her son.
The 26 year-old - known for her characters' sexy clothing and/or barely there styles - gave birth to her son Noah in late September. She opened up about how she takes great consideration into which roles she chooses now that she is a mother:
"It changes your perspective about being overly sexual in a film when you have a baby. I'm going to be more cautious about choosing films because I'm already thinking about when he's in school and his friends are going to be showing him my photo shoots with me in a bikini and he's going to be horrified. So that will deter me from making some of the choices I made before."
Megan will next appear in Judd Apatow's This is 40 - set for a December 21 release - which will most likely be the last role where we see the actress in lingerie!
Read More
| Daily Mail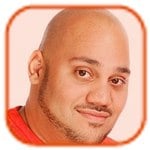 Posted by Andru Edwards Categories: Action, Classics, Romance, Celeb News
Salma Hayek cried before shooting nude scenes with Antonio Banderas. Although most leading ladies would have jumped at the chance to dive into bed with the Hollywood hunk for 1992 movie Desperado, Salma was worried about what her parents would think when they saw her on screen.
"It was my first chance at an American film and I knew I had to take it. In Desperado, I had great difficulty doing the love scene with Antonio Banderas. I actually cried. I didn't want to be naked in front of a camera and kept on thinking, 'What will my mother and father think about this?'"
The movie was a cult hit and helped launch Salma's career, but as her English still wasn't great at the time, she initially thought the film had flopped and critics were blaming her for it. "When the movie came out the critics were saying, 'Salma Hayek is a bombshell.' I was confused because I thought they were saying that the movie had 'bombed,' as in failed, and it was all my fault," she added.
Click to continue reading Salma Hayek Cried Before Her 'Desperado' Nude Scene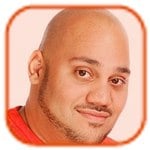 Posted by Andru Edwards Categories: Drama, Casting, Celebrity Gossip, Filmmaking, New Releases
Vanessa Hudgens never wants to film a sex scene again.
The actress took part in an onscreen threesome with Ashley Benson and James Franco in Spring Breakers and admitted it was so stressful, she never wants to do it again: "It was very nerve-racking for me. I told my agent that I never want to do it ever again."
However, Vanessa has previously admitted she jumped at the chance to take on the role of college student Candy, who is forced into working for a drug dealer after he bails her and four friends out of jail for robbing a restaurant, in order to move away from her squeaky clean image after High School Musical. "I'm really proud of the movie. I feel like it's a breed of its own, it's a movie unlike any other and it's very fresh and fun and exciting. I feel like it's a great take on our youth culture right now. For a while I was kind of struggling and fighting for these roles that I just desperately wanted. It was hard and it was a struggle, but then again life is always a struggle. Having a career will always be a struggle. You'll always have to fight for what you want. Definitely crossing over and being able to tackle these grittier parts was a challenge, but I feel like I've done it! It's a whole new chapter!" she said.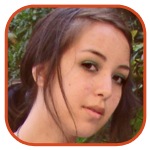 Posted by Robin Paulson Categories: Celebrity Gossip, Filmmaking
"I'm quite rigorous about what gets exposed. No bottom half! I don't mind exposing my t*** because they're so small -- people really aren't that interested."
- Keira Knightley talks about what she is and isn't willing to expose on camera.
(Make sure to check out other notable quotes.)
Read More
| Daily Mail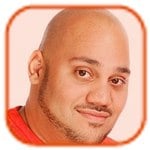 Posted by Andru Edwards Categories: MGM, Action, Mystery, Sequels, Thrillers, Casting, Celebrity Gossip, Upcoming Releases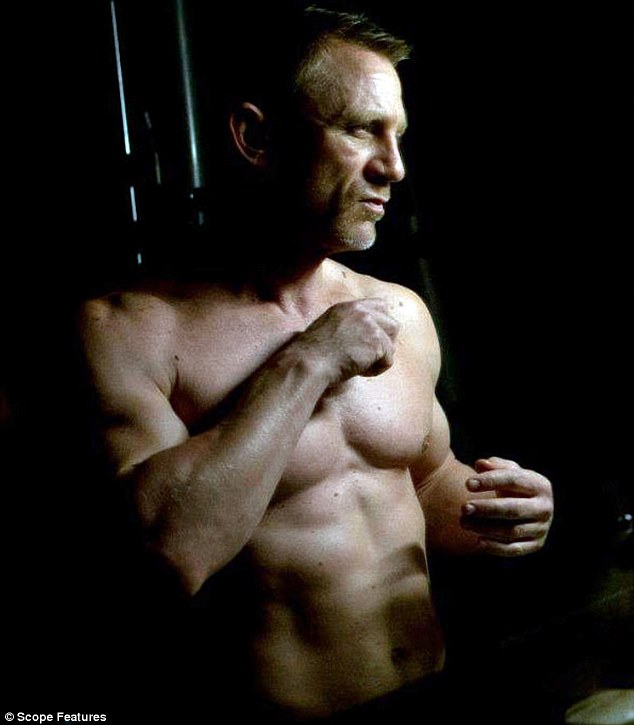 Daniel Craig says it's getting "harder and harder" to do nude scenes in James Bond movies.
The 44-year-old actor - who is returning for his third film as the iconic British spy in Skyfall - admits he has "fun" taking his clothes off while portraying the secret agent and hopes it adds some "sexiness" to the 007 film franchise: "I don't actually read those bits. I don't care how many times I have to do it. It's going to be harder and harder the older I get. It's just fun. There's enough sexiness in the movie with the girls - and hopefully me as well - but it's a little bit of a gag now."
Daniel stars opposite Javier Bardem in Skyfall and while he admits there was no free time to spend with the 43-year-old star - who portrays latest Bond villain Raoul Silva - during filming, he is keen to watch a game of rugby with the No Country For Old Men actor when they get a chance.
Click to continue reading Daniel Craig Finds it Hard to Strip for Bond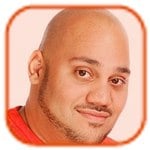 Posted by Andru Edwards Categories: Fox Searchlight, Drama, Celebrity Gossip, New Releases
Helen Hunt was "totally, completely naked" when she shot scenes for The Sessions. The 49-year-old actress portrays a sex surrogate in the new movie and admits she felt "vulnerable" when it came to shooting the intimate scenes.
"This poet had polio at age six. At 37, he's told he won't live much longer. With an iron lung, can only turn his head at a 90-degree angle, he wants to experience sexual life for the first time. That's when a professional sex surrogate is called in. I play the sex surrogate. The material created a vulnerability. I personally felt extremely vulnerable. No body make-up, because that gets sticky and creepy. So I did it naked. All naked. Butt naked. Totally completely naked. Naked beyond just naked. My jaw dropped at the prospect. When I was about to take my clothes off, my palms started to sweat," she told The New York Post.
Helen met with the woman she plays in the film and says the struck up an instant connection and she is thrilled the sex surrogate loved the finished movie. "It's rare to read such a beautiful story. True story. This real life therapist, living in California, is Cheryl Cohen Greene. Typical soccer mom with a house, mortgage, husband. We met. I stole her spirit. Her accent. She's not shy or filled with shame. She's instantly open. A real deal. I could ask or tell her anything. The day we met she quickly jumped into the shower because she had a therapy session due with a 70-year-old man. She loved the finished film because she got her message through and said the things she wanted to say," she added.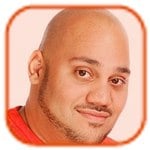 Posted by Andru Edwards Categories: Warner Bros, Drama, Comedy, Celebrity Gossip, Filmmaking, New Releases
Olivia Munn thinks that her topless scene in Magic Mike made sense for the storyline.
The Newsroom actress, who also appears in the Steven Soderbergh stripper film, said that she felt fine about baring her chest for the film and that it was not gratuitous.
"I forgot that I did that until I saw it at the premiere. The way it was shot didn't feel gratuitous - I think that's what every actress says, right? There are very few directors I would ever do it for. Also, my character was getting out of the shower and to keep it as realistic as possible I didn't wear a shirt in the shower."
Olivia also revealed that she requested a clear set for shooting the sequence on the day she had to strip down: "The day of the shoot, I locked it down. I only wanted the people who absolutely had to be there. I even cleared out video village, which you'd normally forget about."
© Gear Live Media, LLC. 2007 – User-posted content, unless source is quoted, is licensed under a Creative Commons Public Domain License. Gear Live graphics, logos, designs, page headers, button icons, videos, articles, blogs, forums, scripts and other service names are the trademarks of Gear Live Inc.