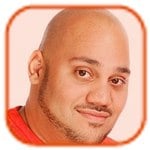 Posted by Andru Edwards Categories: Documentary, Celebrity Gossip, Filmmaking, New Releases
Ryan Gosling used to shove movies down his pants. The Only God Forgives actor was so obsessed with cinema as a child that he would hide copies of his favorite flicks in his trousers when his mother tried to punish his bad behavior by taking them away.
Ryan made the frank confession in James Toback and Alec Baldwin's forthcoming movie-making documentary Seduced and Abandoned, which screened to positive reviews at the Cannes Film Festival this week. "I loved movies so much, sometimes, I'd shove them down the front of my pants. I liked the way they feel," he said in an interview.
The documentary - which was filmed at last year's Cannes festival in France - gives a warts-and-all insight into the process of getting movies made and follows the 30 Rock actor as he tries to schmooze producers, financiers, journalists and actors to get on board a proposed film production starring himself and Neve Campbell.
Click to continue reading Ryan Gosling Reveals Unusual Habit in 'Seduced and Abandoned' Doc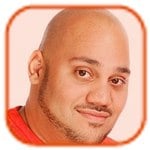 Posted by Andru Edwards Categories: Drama, Music, Celeb News, New Releases
Justin Timberlake has been helping fellow stars enjoy the Cannes Film Festival experience.
The actor-and-musician has been at the annual event - which runs from 15 to 26 May - with his Inside Llewyn Davis cast-mates and he's been helping everyone make the most of the opportunity. At the screening of the drama on Sunday, the actors were assembled on the steps of the theater before being rushed into their seats and Justin's co-star John Goodman realized he didn't have time to get through the crowd to take a photograph of their big moment.
"As they were yanking us in I said, 'Give me your phone' and I jetted out there. I took a picture of it and brought it back in and gave it to him. Everything around here is late except for the screening of the movie," the 32-year-old star told USA Today.
Click to continue reading Justin Timberlakes Helps Co-Stars' Cannes Experience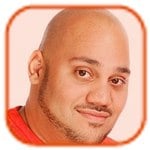 Posted by Andru Edwards Categories: Universal, Action, Sequels, Thrillers, Casting, Celeb News, New Releases
Vin Diesel says Rita Ora "kicked butt" in Fast and Furious 6. The "Radioactive" hitmaker has a small cameo appearance in the upcoming Hollywood blockbuster - which was partly filmed in the singer's hometown of London - and producer-and-star Vin was convinced she was the perfect fit for the high octane movie after meeting her on a night out.
Speaking to BANG Showbiz at the movie's world premiere at the Empire Cinema in London's Leicester Square on Tuesday night, he explained: "I was out one night and was introduced to her. We were looking for someone to kick off the most quintessential race in the movie. We wanted somebody who represented today's London and have that presence to kick off a race of that style and she was just perfect and she was game to do it. We were lucky to get her and we were lucky that she came in and kicked butt."
Click to continue reading Vin Diesel: Rita Ora Kicked Butt in 'Fast and Furious 6'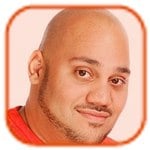 Posted by Andru Edwards Categories: Weinstein Company, Horror, Sequels, Comedy, Celebrity Gossip, New Releases
Lindsay Lohan is a "troubled human," according to Scary Movie 5 writer-producer David Zucker. The 26-year-old star has the potential to be a "really good" actress if she puts her wild antics behind after completing her upcoming 90-day stint in rehab as part of her plea deal on charges of lying to police about driving during a car crash in June 2012.
Speaking at the Hollywood premiere of the new horror/comedy sequel at the ArcLight Cimenas Cinerama Dome, David told the New York Daily News, "She's a troubled human and she was late a lot to the set, but she knew her lines and she's a good actress. This seems to be the business for all these addictions and craziness. Anybody has the potential to come back and straighten out."
Lindsay arrived fashionably late to the premiere, sauntering into the cinema 30 minutes after her co-stars and muttering, "Jesus!" when she saw how many photographers were waiting to catch a glimpse of her. One of her entourage insisted, "She's really happy to be here."
Click to continue reading 'Scary Movie 5' Producer: Lindsay Is Troubled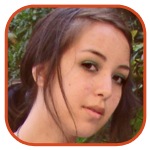 Posted by Robin Paulson Categories: Buena Vista, FOCUS, Disney, Miramax, Paramount, Action, Adaptation, Drama, Musicals, Noir, Period, Romance, Science Fiction, Sequels, Comedy, Thrillers, Books, Casting, Celeb News, Celebrity Gossip, Distribution, Scripts, Upcoming Releases
+ Josh Brolin has been tapped to replace Clive Owen's character Dwayne in the upcoming sequel to 2005's Sin City, titled Sin City: A Dame to Kill For. Brolin joins returning cast members Mickey Rourke, Rosario Dawson, and Jessica Alba, as well as newcomer Joseph Gordon-Levitt.
+ Transformers director Michael Bay announced on his blog that the next film in the franchise will not just be a sequel to 2011's Dark of the Moon, but the first in a new trilogy. Bay also added that 20 year-old Irish actor Jack Reynor will star opposite Mark Wahlberg in the new film.
+ The 50 Shades of Grey screenwriter Kelly Marcel has admitted that the film adaptation of the popular book will definitely be slapped with an NC-17 rating. Scandalous!
+ Vulture compares Jessica Rabbit with Emma Stone's character in Gangster Squad.
+ Snakes on a Plane director David R. Ellis died early yesterday morning in South Africa for unknown reasons. He was 60 years old.
Click to continue reading Cinecast: Josh Brolin for 'Sin City 2,' Tina Fey in Talks for 'Muppets' Sequel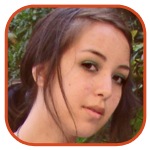 Posted by Robin Paulson Categories: Warner Bros, Action, Adaptation, Biopics, Drama, Science Fiction, Sequels, Comedy, Thrillers, Casting, Celeb News, Celebrity Gossip, Distribution, Scripts, Upcoming Releases
+ Three years following Brittany Murphy's death, the actress' final film, Something Wicked, is complete. An independent thriller directed by Darin Scott, the movie currently seeks a distributor.
+ When asked whether or not she would bring Catwoman back to the big screen, Anne Hathaway was ecstatic about the thought. She also cried at a press conference over talking about the idea of saying goodbye to the catsuit.
+ Judd Apatow becomes the third guest editor for Vanity Fair - appropriately for their first Comedy Issue. The three covers for the magazine - which comes out in December - feature a number of Apatow's regular actors, including his wife Leslie Mann, Paul Rudd, Kristin Wiig, and Will Ferrell.
+ Matt Damon has confirmed that he has been cast in George Clooney's latest directorial effort, The Monuments of Men.
Click to continue reading Cinecast: Brittany Murphy's Final Film Finished, Anne Cries Over Catwoman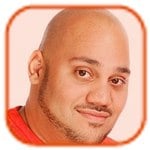 Posted by Andru Edwards Categories: IFC Films, Adaptation, Adventure, Drama, Independent, Celebrity Gossip, New Releases
Kristen Stewart has reportedly pulled out of the London premiere of her new movie On The Road because she is too embarrassed to appear in public in the wake of her cheating scandal.
The 22-year-old actress was originally planning to walk the red carpet for the film version of Jack Kerouac's classic novel on August 16 - but with her co-star Tom Sturridge, a close friend of Robert Pattinson.
"Kristen won't be doing the red carpet for On The Road - she's too ashamed to show her face in public right now. After everything that has been said, and in light of the revelations that she cheated on Robert with director Rupert Sanders, she's running scared at the moment. There's also the dilemma of standing next to her co-star in the movie, Tom Sturridge. He's very close to Rob and Kristen thinks it would be awkward for her to promote the movie on the red carpet alongside him. Kristen is very proud of her work for On The Road, she grew up reading Kerouac novels and this is a production she always wanted to star in," an insider said.
Click to continue reading Kristen Stewart Pulls Out of 'On The Road' Premiere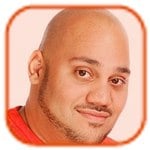 Posted by Andru Edwards Categories: Miramax, Adaptation, Adventure, Drama, Science Fiction, Upcoming Releases
The Hobbit: An Unexpected Journey will have its world premiere in New Zealand on November 28.
Director Peter Jackson has revealed the special screening will be hosted at the Embassy Theatre in Wellington before the movie is released worldwide in December as filming took place in the country.
"We cannot think of a more perfect way to send The Hobbit off into the world than to celebrate with a huge party here in Wellington, where the journey began," he said.
Based on the novel by J.R.R. Tolkien, the movie is set 60 years before the events in the Lord Of The Rings trilogy take place. In The Hobbit, Bilbo Baggins attempts to reclaim the lost Dwarf Kingdom of Erebor from Smaug, the dragon. Martin Freeman plays the hobbit while Elijah Wood, Orlando Bloom, Cate Blanchett and Ian McKellen, will all reprise their roles from the trilogy. Andy Serkis will once again star as Gollum using motion capture imagery.
The film is split into two parts, with the second installment - The Hobbit: There And Back Again - due for release in December 2013.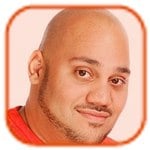 Posted by Andru Edwards Categories: Drama, Independent, Celeb News, Filmmaking, New Releases
Kanye West thinks he has heralded the "next generation" of cinema.
The "Stronger" hitmaker premiered his film Cruel Summer at the Cannes Film Festival, in the South of France, yesterday and says the production - which has little dialogue, a musical score and seven screens depicting different images - was inspired by some of his teenage artwork.

"When I was 17 and at high school, I made a painting that had seven angles to it, to create a 360-degree picture and now I'm 34 I created something similar.
 The way we work these days is like sensory overload. Normally when watching a movie we are on the phone or texting.
 Normally we have so much going on at us, this film represents that, as there is so much going on all the time.
 We constantly need more things to look at and the seven-screen experience represents the next generation.
 I was very particular about having the screens separate, where your mind puts the screens back together, the way you put memories together.
 I'm not the best director in the world, but I had an idea that I thought would be amazing to inspire people, like a dream of one day this being the way people watch movies."
Click to continue reading Kanye West Hopes Film is Influential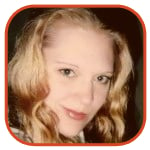 Posted by K.C. Morgan Categories: Adaptation, Horror, Sequels, Upcoming Releases
Twilight fans have turned the Nokia Theatre into a campground. The auspicious building is surrounded by pop-up tents in every shade as Twi-hards anxiously await the premiere of The Twilight Saga: Eclipse, scheduled for nationwide release on June 30. The Nokia will roll out the red carpet to welcome the film's starts this Thursday night, which accounts for the current drama surrounding the theatre.
Click to continue reading Twilight Fans Flood Nokia Theatre in Eclipse Anticipation
Read More
| Yahoo! News

© Gear Live Media, LLC. 2007 – User-posted content, unless source is quoted, is licensed under a Creative Commons Public Domain License. Gear Live graphics, logos, designs, page headers, button icons, videos, articles, blogs, forums, scripts and other service names are the trademarks of Gear Live Inc.