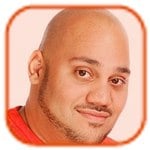 Posted by Andru Edwards Categories: Weinstein Company, Biopics, Drama, Period, Political, Celeb News, Filmmaking, New Releases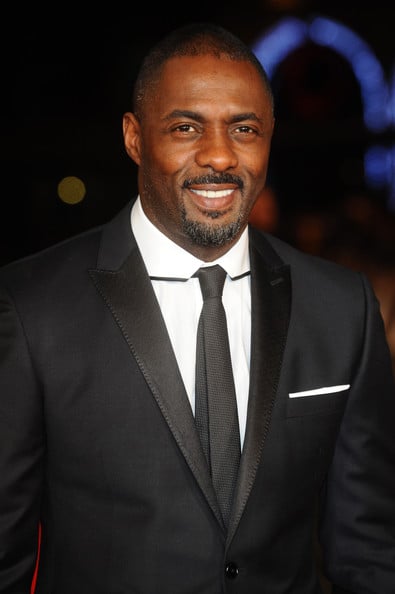 Idris Elba tried to capture Nelson Mandela's "aura" when filming Mandela: Long Walk to Freedom.
The star thoroughly researched his role as the South African civil rights activist and former president - who was imprisoned between 1962 and 1990 for his beliefs - and says his acting was helped by understanding the gravitas he is held in:
"I was more of a journalist than an actor when I first got the role [as Mandela]. I didn't know as much as I'd like to about him, there is so much to learn. Especially about his aura, about the way people feel about him because you can't really act that. You just have to have some understanding of it, so that's what I did. The pressure of taking on someone that everyone knows is insurmountable - ultimately you've got to own it yourself. I don't look like Mandela so I have to ask the audience to come along on a journey and say this is my interpretation."
Click to continue reading Idris Elba Tried to Capture Mandela's Aura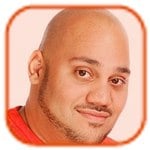 Posted by Andru Edwards Categories: Universal, Action, Drama, Thrillers, Celebrity Gossip, Filmmaking, New Releases
Mark Wahlberg has hit back at actors who compare their work to being in the military.
The 42-year-old actor - who stars in new movie Lone Survivor, based on the memoirs of Navy SEAL officer Marcus Luttrell - takes offense to Hollywood stars who complain about the rigorous training they have to do for their movies and believes it's nothing compared to real warfare.
"For actors to sit there and talk about 'Oh, I went to SEAL training' ... I don't give a f**k what you did. You don't do what these guys did. For somebody to sit there and say my job was as difficult as being in the military? How f**king dare you, while you sit in a makeup chair for two hours. I don't give a s**t if you get your ass busted. You get to go home at the end of the day. You get to go to your hotel room. You get to order your f***ing chicken," the impassioned star ranted, speaking at his film's premiere on Tuesday.
Click to continue reading Mark Wahlberg: Acting Is Nothing Like the Military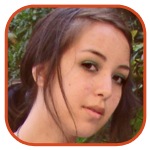 Posted by Robin Paulson Categories: Buena Vista, FOCUS, Disney, Relativity, Universal, Action, Adaptation, Drama, Science Fiction, Sequels, Comedy, Thrillers, Casting, Celeb News, Celebrity Gossip, Distribution, Filmmaking, New Releases, Upcoming Releases
+ In order to really get a feel for his role as a trans woman in The Dallas Buyers Club, Jared Leto reportedly remained in character for the duration of production. In addition to meeting with people in the trans community, he waxed most of his body hair and learned to apply his own makeup. Perhaps his intense method will pay off in the end, as his performance has attracted some Oscar buzz already.
+ Four theaters in Sweden have applied and displayed the result of the Bechdel Test to their current screening films. Those that pass the test (achieved if the film features two female characters who talk about something other than a man) are screened on Sundays. It may not seem like a lot, but it's more than what we're doing here in the States for better female representation in film.
+ Rumors are going around that Jason Schwartzman is set to appear in the upcoming Jurassic World, which is a relaunch of the Jurassic Park franchise. Schwartzman's rep has yet to confirm (nor deny!) the claim.
Click to continue reading Cinecast: Leto Gets Really Method, Schwartzman Cast in 'Jurassic World'?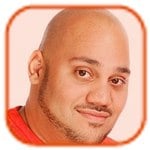 Posted by Andru Edwards Categories: Biopics, Drama, Celebrity Gossip, Filmmaking, New Releases
Naomi Watts wanted to play Princess Diana because she was such a "complex" woman.
The 44-year-old actress portrays the late royal in new movie Diana - which is based on the book Diana: Her Last Love and focuses on the last two years of her life including her romance with Dr. Hasnat Khan. Naomi initially turned down the part twice but was compelled to take on the role because she found Diana - the mother of British Princes William and Harry - so fascinating. Speaking at the world premiere of the film at the Odeon cinema in London's Leicester Square, she said, "Any woman I take on [on screen] I want them to be all things. I'm fascinated by women who are complex, full of contradictions, who are fun, intelligent but fragile at the same time. Someone who is going through something, some kind of transformation and this story is definitely that."
Click to continue reading Naomi Watts Felt Compelled to Play the "Complex" Princess Diana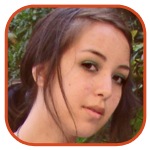 Posted by Robin Paulson Categories: Drama, Thrillers, Filmmaking, New Releases
Though Ryan Gosling wasn't at Cannes to share the brunt of the boos following the premiere of Only God Forgives, director Nicolas Winding Refn kept his cool about the negative response to their film.
When asked about whether or not he was aware of his movie being booed, Refn's initial response was, "Oh, cool." When pressed further about how he could be happy about it, the Danish filmmaker expressed that he still didn't care all that much:
"I mean, how can I expect someone to not react like this when on one hand you are dropping what you do in everyone's face and at the same time saying, 'Love me, please,' you know? You're going to get that. You know, great art — horrible thing to say — but art is meant to divide, because if it doesn't divide, it doesn't penetrate, and if it doesn't penetrate, you just consume it."
You can judge Only God Forgives for yourself when it hits theaters July 19.
Read More
| Vulture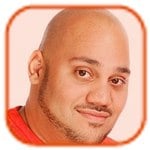 Posted by Andru Edwards Categories: Documentary, Celebrity Gossip, Filmmaking, New Releases
Ryan Gosling used to shove movies down his pants. The Only God Forgives actor was so obsessed with cinema as a child that he would hide copies of his favorite flicks in his trousers when his mother tried to punish his bad behavior by taking them away.
Ryan made the frank confession in James Toback and Alec Baldwin's forthcoming movie-making documentary Seduced and Abandoned, which screened to positive reviews at the Cannes Film Festival this week. "I loved movies so much, sometimes, I'd shove them down the front of my pants. I liked the way they feel," he said in an interview.
The documentary - which was filmed at last year's Cannes festival in France - gives a warts-and-all insight into the process of getting movies made and follows the 30 Rock actor as he tries to schmooze producers, financiers, journalists and actors to get on board a proposed film production starring himself and Neve Campbell.
Click to continue reading Ryan Gosling Reveals Unusual Habit in 'Seduced and Abandoned' Doc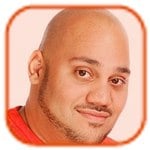 Posted by Andru Edwards Categories: Drama, Music, Celeb News, New Releases
Justin Timberlake has been helping fellow stars enjoy the Cannes Film Festival experience.
The actor-and-musician has been at the annual event - which runs from 15 to 26 May - with his Inside Llewyn Davis cast-mates and he's been helping everyone make the most of the opportunity. At the screening of the drama on Sunday, the actors were assembled on the steps of the theater before being rushed into their seats and Justin's co-star John Goodman realized he didn't have time to get through the crowd to take a photograph of their big moment.
"As they were yanking us in I said, 'Give me your phone' and I jetted out there. I took a picture of it and brought it back in and gave it to him. Everything around here is late except for the screening of the movie," the 32-year-old star told USA Today.
Click to continue reading Justin Timberlakes Helps Co-Stars' Cannes Experience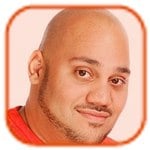 Posted by Andru Edwards Categories: Universal, Action, Sequels, Thrillers, Casting, Celeb News, New Releases
Vin Diesel says Rita Ora "kicked butt" in Fast and Furious 6. The "Radioactive" hitmaker has a small cameo appearance in the upcoming Hollywood blockbuster - which was partly filmed in the singer's hometown of London - and producer-and-star Vin was convinced she was the perfect fit for the high octane movie after meeting her on a night out.
Speaking to BANG Showbiz at the movie's world premiere at the Empire Cinema in London's Leicester Square on Tuesday night, he explained: "I was out one night and was introduced to her. We were looking for someone to kick off the most quintessential race in the movie. We wanted somebody who represented today's London and have that presence to kick off a race of that style and she was just perfect and she was game to do it. We were lucky to get her and we were lucky that she came in and kicked butt."
Click to continue reading Vin Diesel: Rita Ora Kicked Butt in 'Fast and Furious 6'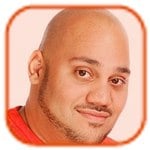 Posted by Andru Edwards Categories: Weinstein Company, Horror, Sequels, Comedy, Celebrity Gossip, New Releases
Lindsay Lohan is a "troubled human," according to Scary Movie 5 writer-producer David Zucker. The 26-year-old star has the potential to be a "really good" actress if she puts her wild antics behind after completing her upcoming 90-day stint in rehab as part of her plea deal on charges of lying to police about driving during a car crash in June 2012.
Speaking at the Hollywood premiere of the new horror/comedy sequel at the ArcLight Cimenas Cinerama Dome, David told the New York Daily News, "She's a troubled human and she was late a lot to the set, but she knew her lines and she's a good actress. This seems to be the business for all these addictions and craziness. Anybody has the potential to come back and straighten out."
Lindsay arrived fashionably late to the premiere, sauntering into the cinema 30 minutes after her co-stars and muttering, "Jesus!" when she saw how many photographers were waiting to catch a glimpse of her. One of her entourage insisted, "She's really happy to be here."
Click to continue reading 'Scary Movie 5' Producer: Lindsay Is Troubled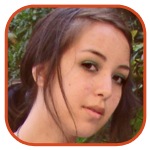 Posted by Robin Paulson Categories: Buena Vista, FOCUS, Disney, Miramax, Paramount, Action, Adaptation, Drama, Musicals, Noir, Period, Romance, Science Fiction, Sequels, Comedy, Thrillers, Books, Casting, Celeb News, Celebrity Gossip, Distribution, Scripts, Upcoming Releases
+ Josh Brolin has been tapped to replace Clive Owen's character Dwayne in the upcoming sequel to 2005's Sin City, titled Sin City: A Dame to Kill For. Brolin joins returning cast members Mickey Rourke, Rosario Dawson, and Jessica Alba, as well as newcomer Joseph Gordon-Levitt.
+ Transformers director Michael Bay announced on his blog that the next film in the franchise will not just be a sequel to 2011's Dark of the Moon, but the first in a new trilogy. Bay also added that 20 year-old Irish actor Jack Reynor will star opposite Mark Wahlberg in the new film.
+ The 50 Shades of Grey screenwriter Kelly Marcel has admitted that the film adaptation of the popular book will definitely be slapped with an NC-17 rating. Scandalous!
+ Vulture compares Jessica Rabbit with Emma Stone's character in Gangster Squad.
+ Snakes on a Plane director David R. Ellis died early yesterday morning in South Africa for unknown reasons. He was 60 years old.
Click to continue reading Cinecast: Josh Brolin for 'Sin City 2,' Tina Fey in Talks for 'Muppets' Sequel
© Gear Live Media, LLC. 2007 – User-posted content, unless source is quoted, is licensed under a Creative Commons Public Domain License. Gear Live graphics, logos, designs, page headers, button icons, videos, articles, blogs, forums, scripts and other service names are the trademarks of Gear Live Inc.