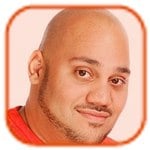 Posted by Andru Edwards Categories: Magnolia, Drama, Celebrity Gossip, Celebrity Controversy, Rumors, Upcoming Releases
Shia Labeouf will not attend the Nymphomaniac premiere in New York.
The troubled actor reportedly has a "scheduling conflict" that will see him absent from the screening of the erotic film at Museum of Modern Art (MoMA) next Thursday, the New York Post newspaper's Page Six column reports.
Though he is blaming a scheduling conflict, the 27-year-old actor has been vocal about a desire to "retire" from the public eye after he was accused of plagiarizing author Daniel Clowes' graphic novellas, Justin M. Damiano, for his short film HowardCantour.com.
Taking to Twitter earlier this year, he wrote, "In light of the recent attacks against my artistic integrity, I am retiring from all public life."
Shia made headlines in February when he stormed out of a Nymphomaniac press conference in Berlin after quoting French former soccer player Eric Cantona before arriving on the red carpet for the film's German premiere wearing a paper bag on his head that said, "I am not famous anymore."
Click to continue reading Shia Labeouf Won't Attend 'Nymphomaniac' Premiere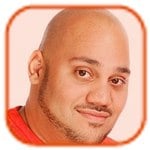 Posted by Andru Edwards Categories: Columbia Pictures, Action, Biopics, Drama, Period, Celeb News, Filmmaking, New Releases
George Clooney thinks that he's getting too old for acting.
The 52-year-old star has hinted he is thinking about retiring from the big screen in the near future to focus on his work as a producer and director. "The audience kind of tells you when it's time to get out from in front of the camera, and it's getting close I think," said The Monuments Men actor, who also wrote and directed the film.
But George insisted he is still very passionate about his career: "Every time you can make a movie to tell a story that people don't know, it's good."
The Oscar-winning actor also joked about how difficult it was to work with his co-star Matt Damon, who also attended the red carpet screening, on the movie, which is based on the true story of a team of soldiers who recovered millions of pieces of artwork stolen by the Nazis in WWII. "It was hard to get him out of his trailer sometimes. I don't like to use the word diva and throw it around loosely, but you know," he said.
Click to continue reading George Clooney Is Planning to Retire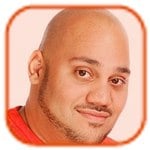 Posted by Andru Edwards Categories: Magnolia, Drama, Celeb News, Celebrity Gossip, New Releases
Shia LaBeouf wore a brown paper bag over his head to the German premiere of his new movie.
The 27-year-old actor, who announced he was retiring from "all public life" last month, refused to show his face at a red carpet screening of Nymphomaniac in Berlin on Sunday night. He cut two eye holes into the bag and wrote the words "I'm Not Famous Anymore" in black capital letters on it before placing it over his head and attending the event in a dapper tuxedo, according to gossip website TMZ.com.
The Transformers star was clearly eager to make a statement just an hour after storming out of a press conference for the movie. When asked if it was uncomfortable filming sex scenes for the movie, Shia let his co-star Stacy Martin answer first. After hesitating for a moment, the dishevelled-looking star, who was missing a bottom tooth, then quoted retired French soccer player Eric Cantona's famous words to answer unwanted media attention: "When the seagulls follow the trawler, it's because they think sardines will be thrown into the sea. Thank you very much."
He then walked off stage much to the amusement of Stacy.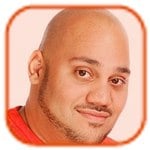 Posted by Andru Edwards Categories: Weinstein Company, Biopics, Drama, Period, Distribution, Rumors, Upcoming Releases
Grace of Monaco will open this year's Cannes Film Festival.
Olivier Dahan's biopic, which stars Nicole Kidman as the iconic Hollywood actress-turned-princess, is set to make its grand debut on May 14 during the prestigious film festival in the south of France, although it will appear out of the competition.
The Hollywood Reporter confirmed the news amidst rumors the movie might never see the big screen after it was pulled from the official US release schedule on Thursday. The film's original November release was delayed because it was said not to be ready for viewing, and it was then pushed back to March 14.
Dahan previously admitted he disagreed with Harvey Weinstein over the film's final edit, which was thought to be the reason behind the delay. "What's complicated at the moment is ensuring that you, the critics, can review my version of the film and not that of somebody else. It's not over yet. I haven't given up," he said.
Click to continue reading Grace of Monaco to Open Cannes Film Festival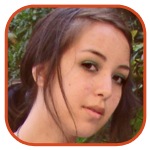 Posted by Robin Paulson Categories: Columbia Pictures, FOCUS, IFC Films, Lionsgate, Action, Adaptation, Documentary, Drama, Romance, Science Fiction, Sequels, Comedy, Celeb News, Celebrity Gossip, Distribution, Filmmaking, New Releases, Trailers, Upcoming Releases
+ Ocean's Eleven director Steven Soderbergh is set to make his debut as a theater director for an off-Broadway play starring Chloe Moretz. Titled The Library, the play - which was penned by Side Effects writer Scott Z. Burns - centers on the subject of gun violence.
+ Staying true to his previous Twitter announcement about retiring, Shia LaBeouf has now exclaimed on the social networking site that he's no longer famous.
+ The upcoming Roger Ebert documentary, Life Itself, is set to debut at Sundance this Sunday.
+ Filming Fifty Shades of Grey continues in Vancouver as new photos of Dakota Johnson and Jamie Dornan on set have been released.
+ You might hate her on American Horror Story, but the new trailer for Adult World might make you fall for Emma Roberts, who plays an aspiring poet trying to "cut the umbilical cord" by getting a job at an adult bookstore.
Click to continue reading Cinecast: Soderbergh to Direct a Play, Shia Isn't Famous, Ebert Doc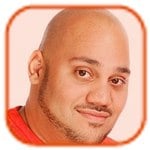 Posted by Andru Edwards Categories: Weinstein Company, Biopics, Drama, Period, Political, Celeb News, Filmmaking, New Releases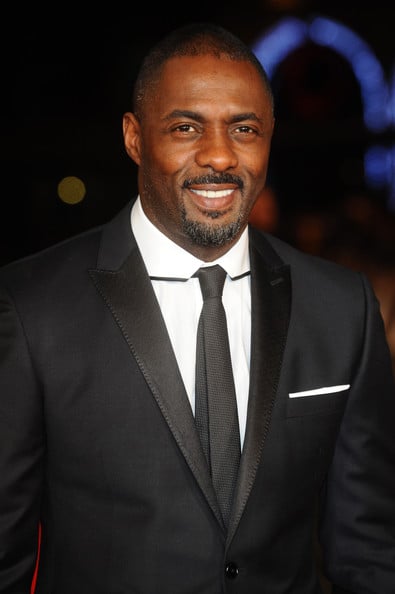 Idris Elba tried to capture Nelson Mandela's "aura" when filming Mandela: Long Walk to Freedom.
The star thoroughly researched his role as the South African civil rights activist and former president - who was imprisoned between 1962 and 1990 for his beliefs - and says his acting was helped by understanding the gravitas he is held in:
"I was more of a journalist than an actor when I first got the role [as Mandela]. I didn't know as much as I'd like to about him, there is so much to learn. Especially about his aura, about the way people feel about him because you can't really act that. You just have to have some understanding of it, so that's what I did. The pressure of taking on someone that everyone knows is insurmountable - ultimately you've got to own it yourself. I don't look like Mandela so I have to ask the audience to come along on a journey and say this is my interpretation."
Click to continue reading Idris Elba Tried to Capture Mandela's Aura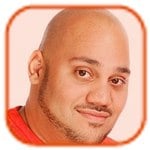 Posted by Andru Edwards Categories: Universal, Action, Drama, Thrillers, Celebrity Gossip, Filmmaking, New Releases
Mark Wahlberg has hit back at actors who compare their work to being in the military.
The 42-year-old actor - who stars in new movie Lone Survivor, based on the memoirs of Navy SEAL officer Marcus Luttrell - takes offense to Hollywood stars who complain about the rigorous training they have to do for their movies and believes it's nothing compared to real warfare.
"For actors to sit there and talk about 'Oh, I went to SEAL training' ... I don't give a f**k what you did. You don't do what these guys did. For somebody to sit there and say my job was as difficult as being in the military? How f**king dare you, while you sit in a makeup chair for two hours. I don't give a s**t if you get your ass busted. You get to go home at the end of the day. You get to go to your hotel room. You get to order your f***ing chicken," the impassioned star ranted, speaking at his film's premiere on Tuesday.
Click to continue reading Mark Wahlberg: Acting Is Nothing Like the Military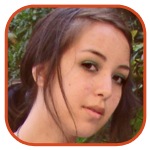 Posted by Robin Paulson Categories: Buena Vista, FOCUS, Disney, Relativity, Universal, Action, Adaptation, Drama, Science Fiction, Sequels, Comedy, Thrillers, Casting, Celeb News, Celebrity Gossip, Distribution, Filmmaking, New Releases, Upcoming Releases
+ In order to really get a feel for his role as a trans woman in The Dallas Buyers Club, Jared Leto reportedly remained in character for the duration of production. In addition to meeting with people in the trans community, he waxed most of his body hair and learned to apply his own makeup. Perhaps his intense method will pay off in the end, as his performance has attracted some Oscar buzz already.
+ Four theaters in Sweden have applied and displayed the result of the Bechdel Test to their current screening films. Those that pass the test (achieved if the film features two female characters who talk about something other than a man) are screened on Sundays. It may not seem like a lot, but it's more than what we're doing here in the States for better female representation in film.
+ Rumors are going around that Jason Schwartzman is set to appear in the upcoming Jurassic World, which is a relaunch of the Jurassic Park franchise. Schwartzman's rep has yet to confirm (nor deny!) the claim.
Click to continue reading Cinecast: Leto Gets Really Method, Schwartzman Cast in 'Jurassic World'?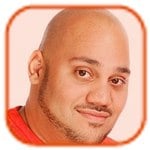 Posted by Andru Edwards Categories: Biopics, Drama, Celebrity Gossip, Filmmaking, New Releases
Naomi Watts wanted to play Princess Diana because she was such a "complex" woman.
The 44-year-old actress portrays the late royal in new movie Diana - which is based on the book Diana: Her Last Love and focuses on the last two years of her life including her romance with Dr. Hasnat Khan. Naomi initially turned down the part twice but was compelled to take on the role because she found Diana - the mother of British Princes William and Harry - so fascinating. Speaking at the world premiere of the film at the Odeon cinema in London's Leicester Square, she said, "Any woman I take on [on screen] I want them to be all things. I'm fascinated by women who are complex, full of contradictions, who are fun, intelligent but fragile at the same time. Someone who is going through something, some kind of transformation and this story is definitely that."
Click to continue reading Naomi Watts Felt Compelled to Play the "Complex" Princess Diana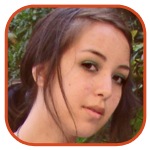 Posted by Robin Paulson Categories: Drama, Thrillers, Filmmaking, New Releases
Though Ryan Gosling wasn't at Cannes to share the brunt of the boos following the premiere of Only God Forgives, director Nicolas Winding Refn kept his cool about the negative response to their film.
When asked about whether or not he was aware of his movie being booed, Refn's initial response was, "Oh, cool." When pressed further about how he could be happy about it, the Danish filmmaker expressed that he still didn't care all that much:
"I mean, how can I expect someone to not react like this when on one hand you are dropping what you do in everyone's face and at the same time saying, 'Love me, please,' you know? You're going to get that. You know, great art — horrible thing to say — but art is meant to divide, because if it doesn't divide, it doesn't penetrate, and if it doesn't penetrate, you just consume it."
You can judge Only God Forgives for yourself when it hits theaters July 19.
Read More
| Vulture

© Gear Live Media, LLC. 2007 – User-posted content, unless source is quoted, is licensed under a Creative Commons Public Domain License. Gear Live graphics, logos, designs, page headers, button icons, videos, articles, blogs, forums, scripts and other service names are the trademarks of Gear Live Inc.