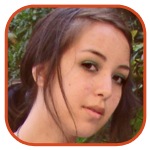 Posted by Robin Paulson Categories: Buena Vista, Disney, Action, Adventure, Classics, Science Fiction, Sequels, Casting, Celebrity Gossip, Rumors, Upcoming Releases
"Elderly. She's in an intergalactic old folks' home [laughs]. I just think she would be just like she was before, only slower and less inclined to be up for the big battle... The bagel buns and the bikini, because probably she has sundowners syndrome. At sundown, she thinks that she's twenty-something. And she puts it on and gets institutionalized."
- Carrie Fisher jokes about what Princess Leia would be like in the upcoming Star Wars films.
(Make sure to check out other notable quotes.)
Read More
| Vulture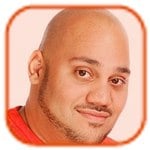 Posted by Andru Edwards Categories: Drama, Celebrity Gossip
Alec Baldwin claims that Shia LaBeouf is more like a "celebrity chef" than a serious actor.
The Lawless actor recently used Twitter to leak a string of private emails relating to his departure from the new Broadway production of Orphans, which he was due to star in with Alec. His would-be co-star has now claimed Shia is in no position to talk about the theatre as he isn't a true stage actor and has accused him of not being able to cope with the challenges of the art form.
Click to continue reading Alec Baldwin Says Shia LaBeouf's Not Right for Theatre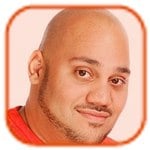 Posted by Andru Edwards Categories: Awards, Celebrity Gossip, New Releases
Ethan Hawke thinks the Oscars are "destructive."
The actor-and-screenwriter has previously received two nominations for the biggest awards in the movie business - for Best Supporting Actor in Training Day in 2002, and Best Adapted Screenplay for Before Sunset in 2004 - but he doesn't like the way the Academy Awards force films into being ranked.
"People want to turn everything in this country [America] into a competition ... So it's clear who the winner is and who the loser is. It's why they like to announce the grosses of movies, because it's a way of saying, 'This one is Number One' It's so asinine. If you look at how many forgettable, stupid movies have won Oscars and how many mediocre performers have Oscars above their fireplace. Making a priority of chasing these fake carrots and money and dubious accolades, I think it's really destructive."
Click to continue reading Ethan Hawke Calls the Oscars "Destructive"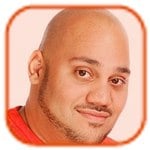 Posted by Andru Edwards Categories: Celebrity Gossip, Filmmaking
Rooney Mara isn't fazed by nude scenes. While the Side Effects actress isn't a fan of gratuitous nudity in movies, she isn't adverse to stripping off onscreen because she doesn't think it's a big deal.
"I certainly don't want to be involved in anything that is gratuitous, but I don't think the human body is something to be ashamed of. Every other person on the planet has the same parts as I do. So seeing them shouldn't be a huge shock to most people," she told Interview.
While she isn't worried about baring all oncreen, Rooney sometimes stresses about what would happen her latest work if she died during filming: "Sometimes I think about that--like, 'Okay, if I died right now, would they have to reshoot the whole film? Or would they be able to edit around it.' Then I think through the scenes that are left to shoot, and weigh if they would be able to finish it or not."
Rooney also revealed she tries to eat healthily although junk food can be her downfall. "I try to eat food that hasn't been washed in ammonia and then packaged in the shape of breaded dinosaurs filled with cheese - even though those are very tasty. I like to eat food that can actually make it through the 20-plus feet of my small intestine," the 27 year-old said.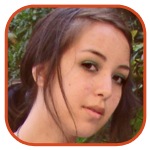 Posted by Robin Paulson Categories: Adaptation, Drama, Celebrity Gossip
"[His butt] is really one of the brighter points of my life. I have asked Ben at times, when I was having a more difficult day, to just leave it out there for a couple more moments, just to brighten my day a little bit... I think it adds a little bit of hope in an otherwise dismal situation."
- Scarlett Johansson talks about admiring her Cat on a Hot Tin Roof co-star Ben Walker, who spends a large amount of time during the play in a towel (and occasionally without even that).
(Make sure to check out other notable quotes.)
Read More
| People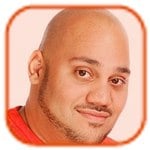 Posted by Andru Edwards Categories: Documentary, Drama, Music, Celeb News, New Releases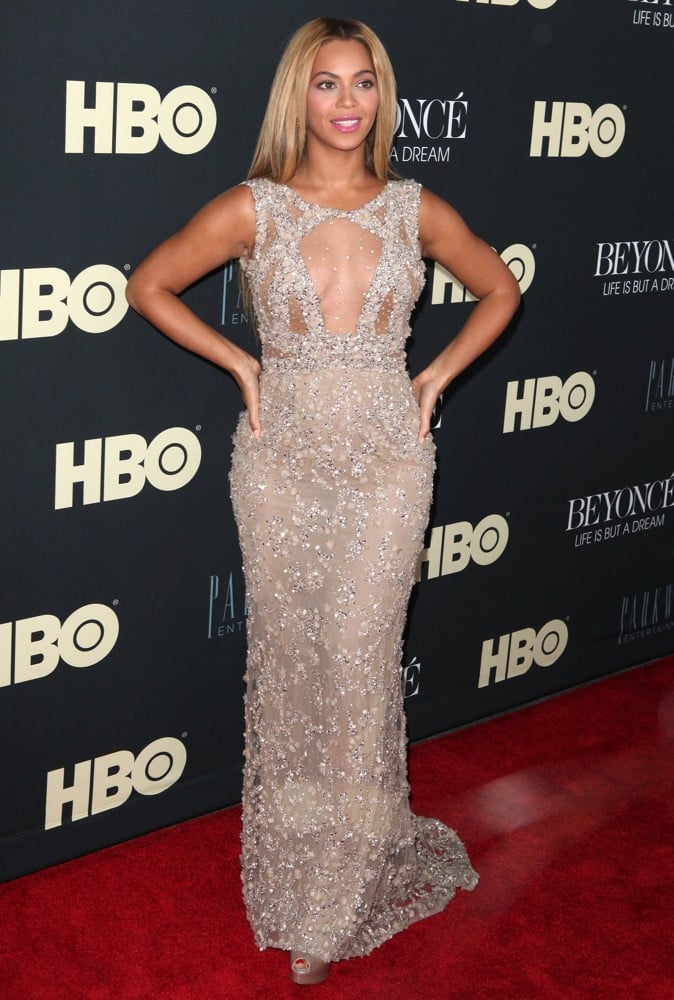 Beyonce hopes her new documentary will inspire her daughter.
The superstar decided to create her new tell-all HBO film Life is But a Dream to give her 13-month-old daughter Blue Ivy Carter - whom she has with husband Jay-Z - a source of strength and inspiration in the future and make her proud to see where she came from.
Speaking at the film's New York City premiere last night, she said, "I hope that she will see all of the beautiful times [and] all the tough times that led up to her being here. I'm hoping that... it can comfort her and inspire her in her life when she needs it."
While the 31-year-old singer believes it's important for every woman to retain an air of mystique, she felt the time was right to share her story with the world and celebrate the new stage in her life: "Mystique is very important... It doesn't matter if you're a celebrity - just as a woman - I think it's important. But, at the same time, I felt like it was time for me to share my story because I've been through so much and I have so much to celebrate, so much to share."
Click to continue reading Beyonce Wants Documentary to Inspire Blue Ivy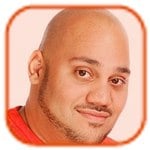 Posted by Andru Edwards Categories: Columbia Pictures, Drama, Political, Thrillers, Awards, Celebrity Gossip
Jessica Chastain becomes "vulnerable" when nominated for awards.
The flame-haired beauty recently took home the Best Actress Golden Globe for her role as CIA agent Maya in Kathryn Bigelow's political thriller Zero Dark Thirty and with other potential awards in the pipeline - including an Oscar - she feels "anything" is possible after receiving so much support from family, friends and fans.
"I don't work for awards but when you receive support and encouragement, it opens me up more, it helps me be vulnerable. I think that's why I got so emotional at the Golden Globes - to feel the support I was getting at that moment made me feel like I could do anything," she said.
Since soaring to fame after playing ditzy housewife Celia Foote in 2011's The Help - which she won numerous Best Supporting Actress awards for - Jessica ensures she focuses more on her career and avoids causing any drama in her personal life: "I really made an effort to not put myself in situations where my private life becomes more interesting than my work. Like being seen dancing on a table in a nightclub. I'm not interested in that kind of, er, acknowledgement."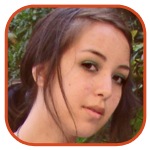 Posted by Robin Paulson Categories: Action, Drama, Noir, Period, Celeb News, Celebrity Gossip, New Releases
"The truth is, Emma Stone owes me money. If I show up here or I have to do another movie with her to get it, I will."
- Ryan Gosling - who stars alongside Stone in this month's film Gangster Squad - making a joke when asked why he worked with her again after 2011's Crazy, Stupid, Love.
(Make sure to check out other notable quotes.)
Read More
| E! News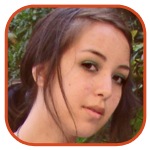 Posted by Robin Paulson Categories: Celebrity Gossip
"Not to sound rude, but [acting] is stupid... Everybody's like, 'How can you remain with a level head?' And I'm like, 'Why would I ever get cocky? I'm not saving anybody's life. There are doctors who save lives and firemen who run into burning buildings. I'm making movies. It's stupid."
- Hunger Games actress Jennifer Lawrence compares her career choice with other, less "stupid" ones.
(Make sure to check out other notable quotes.)
Read More
| The Hollywood Reporter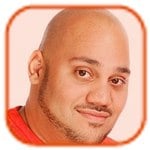 Posted by Andru Edwards Categories: Universal, Action, Adventure, Sequels, Celebrity Gossip, Rumors, Upcoming Releases
Kristen Stewart thinks the Snow White and the Huntsman sequel is going to be "amazing."
The 22-year-old actress - who had a brief fling with the director of the first movie Rupert Sanders last summer but reunited with her boyfriend of more than four years Robert Pattinson after issuing a public apology - says she can't wait to start filming the new movie but has been sworn to secrecy about it.
"It's gonna be f**king amazing. No, I'm so excited about it, it's crazy. The other day I said that there was a strong possibility that we're going to make a sequel, and that's very true, but everyone was like, 'Whoa, stop talking about it.' So no, I'm totally not allowed to talk about it," she said.
Last month it was revealed that while Kristen will star in the sequel, Rupert will not be returning following their high profile affair and subsequent backlash from the media and fans. The filmmaker is said to be completely focused on saving his marriage to Liberty Ross - who played Kristen's mother in the movie - and is apparently happy to let studio bosses find a new director.
Click to continue reading Kristen Stewart Can't Wait for Sequel
© Gear Live Media, LLC. 2007 – User-posted content, unless source is quoted, is licensed under a Creative Commons Public Domain License. Gear Live graphics, logos, designs, page headers, button icons, videos, articles, blogs, forums, scripts and other service names are the trademarks of Gear Live Inc.