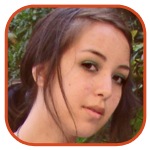 Posted by Robin Paulson Categories: Independent, Comedy, New Releases, Theatrical Reviews
If you're a fan of Parks and Recreation star Nick Offerman and the quirky and often dry humor the series offers, you will enjoy Offerman's latest film endeavor, Somebody Up There Likes Me.
Written and directed by Bob Byington (Harmony and Me) with Offerman producing, Somebody Up There Likes Me delivers in plenty of laughs while holding up a mirror to the perpetual disaffected teens of today. The film follows Max (Keith Poulson) - an indifferent waiter at a steakhouse whose only friend is the delightfully sardonic Sal (Offerman) - whose life is a kiddie rollercoaster of troubled relationships coupled with a general lack of interest in life.
Click to continue reading 'Somebody Up There Likes Me' Produces Laughs, Provokes Reflection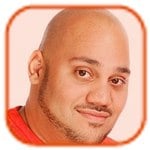 Posted by Andru Edwards Categories: Biopics, Drama, Period, Romance, Celebrity Gossip, New Releases
Lindsay Lohan refuses to acknowledge bad reviews.
The 26-year-old actress has reportedly banned her family and friends from discussing professional reviews of her new TV movie Liz & Dick in front of her because she is proud of her performance in the film. Friends close to Lindsay insist she "loved playing Elizabeth Taylor and is in love with the final product."
The troubled starlet has told friends she doesn't want to know what the reviews say regardless of whether it is positive of negative because it would "take away from her experience on the project," according to gossip website TMZ.com.
The actress's new Lifetime movie - which will hit screens tomorrow - has been slammed by many critics including The Hollywood Reporter, which called the film "spectacularly bad."
Meanwhile, Lindsay is also starring in a new music video for rockers R.E.M directed by actor James Franco. In a newly released five minute clip, the actress is seen pouting and posing as a muse for celebrity photographer Terry Richardson in the video for the song "Blue" from the band's final album Collapse Into Now.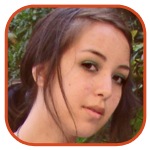 Posted by Robin Paulson Categories: 20th Century Fox, DreamWorks, Adaptation, Biopics, Drama, Period, Political, Casting, Celebrity Gossip, Upcoming Releases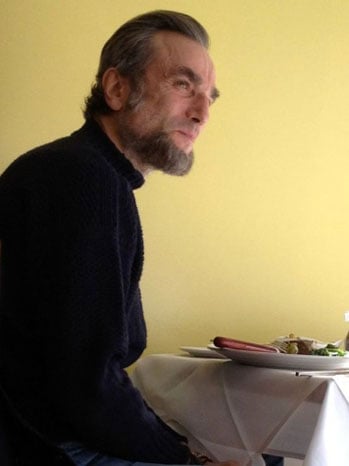 Daniel Day-Lewis has been hailed as the World's Greatest Actor, but that still doesn't necessarily stop some folks from nitpicking his performances - most recently of which is the tone of voice he opted for with his potrayal of Abraham Lincoln.
"I still don't like the sound of Daniel Day Lewis's Lincoln voice... It's flat, undistinctive, unimpressive... It's hard to describe what I was looking to hear, but this isn't it. And I dearly love the voices that Lewis has given us over the years. The fault, of course, is [Steven] Spielberg's -- he didn't push hard enough, he let well enough alone," wrote Hollywood Elsewhere blogger Jeffrey Wells.
Wells isn't the only one to raise an eyebrow over Day-Lewis' decision for a high-pitched voice in Spielberg's Lincoln, which is perhaps what prompted the actor to defend his decision:
Click to continue reading Daniel Day-Lewis Explains His Lincoln Voice
Read More
| Huffington Post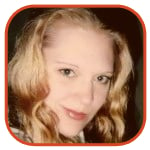 Posted by K.C. Morgan Categories: Warner Bros, Sequels, Comedy, New Releases, Theatrical Reviews
If you liked The Hangover, does that automatically mean you should like The Hangover, Part II? Well, yeah… unless you expect too much from it. If you want to watch a very funny movie with plenty of call backs to its parent flick (you know, the reason it exists), and you're excited about seeing lovable characters a second time around, you'll absolutely enjoy The Hangover, Part II. If you're expecting breakthrough comedy, deep meaning, something brand-new and never-before-seen, you might be disappointed… but why would you be expecting that?
Die-hard fans of the original probably aren't, but the critics have been rabid in their dislike for the lighthearted sequel. It's an almost-summer, holiday weekend ensemble comedy, and most movie reviewers are screaming for blood in their respective columns. Why? Because the movie isn't original enough.
Click to continue reading The Hangover 2: In Review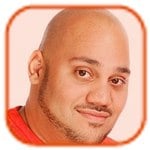 Posted by Andru Edwards Categories: Disney, Animation, Family, DVD Reviews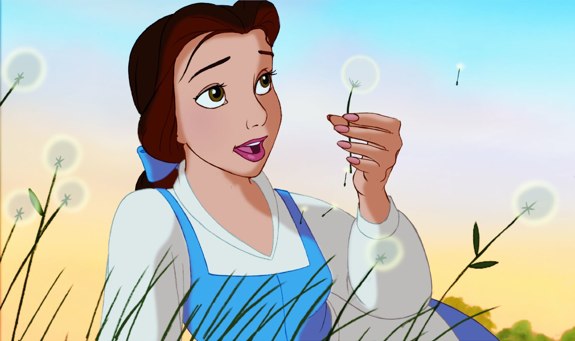 Wanna know how impressed we were with Beauty and the Beast on Blu-ray? Well, there are still plenty of folks out there who doubt that there is any real discernible difference between a Blu-ray disc and a DVD as far as looks are concerned, but we'd bet if you sat them down in front of this classic, they'd be sold immediately.
Click to continue reading Beauty and the Beast Blu-ray review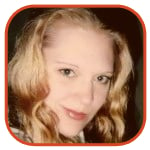 Posted by K.C. Morgan Categories: Magnolia, Documentary, Satire, Celebrity Gossip, New Releases
So, remember when Joaquin Phoenix freaked out, quit acting and made an @$$ of himself on Late Night with David Letterman? Well, the documentary he was filming during that time (I'm Still Here: The Lost Years of Joaquin Phoenix) has been picked up, distributed and released…and the critics have already had their way with it. Ready to hear what the experts have to say?
E! Online calls the film an "alleged documentary," saying it is "either a nightmarish depiction of a mid-meltdown narcissist, or a brilliantly deadpan put-on to make the late Andy Kaufman proud and Sacha Baron Cohen jealous." While that sounds like something of an insult, the review goes on to call the flick "frequently hilarious," which is far from all bad.
Whatever else the film may be, E! did not seem to take it too seriously, praising actors who appear in the film that were "in on the joke," and Joaquin Phoenix for pulling off the "act."
Click to continue reading Joaquin Phoenix's I'm Still Here: The Reviews Are In
Read More
| E! Online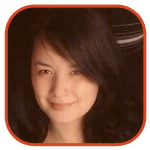 Posted by Veronica Santiago Categories: Paramount, Action, Adaptation, Adventure, Science Fiction, Sequels, Upcoming Releases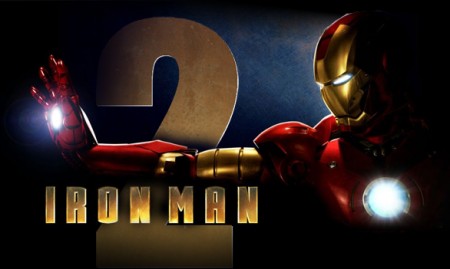 While most have you probably decided months ago what you'll be doing on May 7, there are some who may still be on the fence.
Should you be buying tickets to Iron Man 2 in advance? Or will the movie disappoint like many other blockbuster sequels out there? Here are some of the early reviews:
Hollywood Reporter: "Everything fun and terrific about Iron Man, a mere two years ago, has vanished with its sequel. In its place, Iron Man 2 has substituted noise, confusion, multiple villains, irrelevant stunts and misguided story lines. A film series that started out with critical and commercial success will have to settle for only the latter with this sequel."
Click to continue reading Early Reviews for Iron Man 2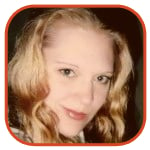 Posted by K.C. Morgan Categories: Warner Bros, Romance, Comedy, Box Office, New Releases, Trailers, Videos
Predictably, Garry Marshall's Valentine's Day massacred its competition at the box office this weekend, grossing an estimated $52.4 million from Friday to Sunday. But does the all-star flick live up to its huge ensemble cast, banner director and shockingly high ticket sales? Let's review.
Click to continue reading Movie Review: Valentine's Day
Read More
| E! Online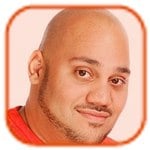 Posted by Andru Edwards Categories: Disney, Animation, Family, Comedy, DVD Reviews
Monsters, Inc. is the fourth feature-length film put out by Pixar, and in our opinion, it's the one that pretty much put a stamp on the company's reputation for their superior work in combining great storytelling, well-thought out characters, and mind-blowing technology. Monsters, Inc. hit theaters in 2001, which happens to be the same year that Shrek made his big screen debut, but Monsters ended up grossing more in the end. Part of the allure was the way Pixar pioneered the CG-animation to a whole new level of realism. The textures of the skin, scales, and especially fur on the animals was something not yet seen, and any viewer was impressed. Now that the movie is available on Blu-ray, we get to enjoy those details all over again. Of course, our Monsters, Inc. Blu-ray review will be focused on much more than just the visuals, but we have to say, it's hard not to notice. wanna know if Monsters, Inc. on Blu-ray is worth it? Read on.
Click to continue reading Monsters, Inc. Blu-ray review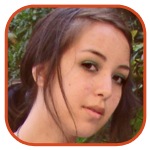 Posted by Robin Paulson Categories: IFC Films, Foreign, Horror, Independent, Religious, Thrillers, Casting, New Releases, Trailers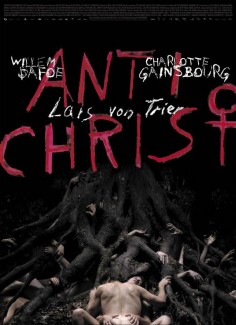 For a film whose trailer advertises a critic hailing it as "The most shocking film in the history of Cannes Film Festival," you've at least got to wonder—if not for a mere moment—what a movie like that has to offer. While some remarkable trailers go on to pull back the curtains on so-so films (Where the Wild Things Are, anyone?), a plethora of descriptive words come to mind as I write about Antichrist and "so-so" is hardly one of them.
Opening on a handful of screens in the midst of Halloween season, Lars Von Trier's latest achievement seemed the perfect pick for the indie lover (or at least those sick of the Saw franchise and/or already viewed Paranormal Activity, the little horror film that could). A fan of the ever-adroit Willem Dafoe and alluring French singer/actress Charlotte Gainsbourg, I find myself drawn to limited casts (Hard Candy); with that, I cannot imagine that Von Trier's history with Dogme 95 had little to do with this. There was also the slight fact that the director himself was clinically depressed during the writing and some of the production process. Here marks more of an appeal and effort to view the film—did Von Trier meet the challenge of a two-person cast?
Aside from the slight deceit of its "scary movie" marketing poised for shocks (i.e. the bombarding, sanguine title atop corpses intertwined with a tree on the film's poster), I believe that Von Trier does just that.
Click to continue reading Antichrist Lacks Scares, Boasts Biblical Allegory
© Gear Live Media, LLC. 2007 – User-posted content, unless source is quoted, is licensed under a Creative Commons Public Domain License. Gear Live graphics, logos, designs, page headers, button icons, videos, articles, blogs, forums, scripts and other service names are the trademarks of Gear Live Inc.