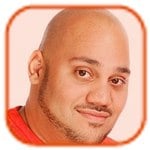 Posted by Andru Edwards Categories: Drama, Celeb News, Filmmaking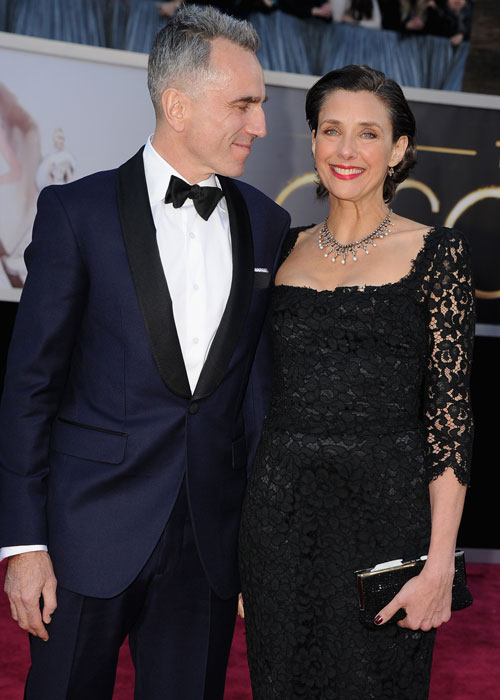 "All his characters are wonderful to live with, in their own way... My favorite was Abe... because he filmed away from home, and I didn't have to live with him."
- Rebecca Miller, the wife of Oscar-winner Daniel Day-Lewis, opens up about her husband's characters, as he is known for his extreme method process.
(Make sure to check out other notable quotes.)
Read More
| Daily Mail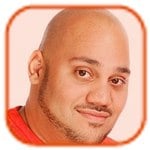 Posted by Andru Edwards Categories: Lionsgate, Action, Adaptation, Horror, Romance, Science Fiction, Sequels, Casting, Celebrity Gossip
Jennifer Lawrence is glad that she wasn't cast as Bella Swan in the Twilight films. The 22-year-old actress auditioned for the lead female role in the vampire franchise, but is glad she wasn't picked for it because she's not sure she could cope with the paparazzi attention Kristen Stewart receives.
"Oh yeah, for sure. I remember when the first movie came out, seeing Kristen Stewart on the red carpet and getting papped wherever she went. For me, and I'm assuming for her, it was just another audition. Then it turned into this whole other thing," she said when asked whether she was disappointed with not winning the role.
Jennifer now has her own fame-inducing role as heroine Katniss Everdeen in The Hunger Games franchise - which is also adapted from a series of young adult novels. The young starlet was unsure about starring in the blockbuster films after earning critical acclaim for her roles in smaller movies: "I was worried it would be overwhelming and that no one would be able to see me as any other character. But I really cared about the movie. I'm proud of The Hunger Games as I am of any of the other films I've done."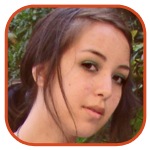 Posted by Robin Paulson Categories: Celebrity Gossip
Practically akin to Channing Tatum quitting acting for a year, Megan Fox has recently revealed that she won't strip down for a film role in the future - all because of her son.
The 26 year-old - known for her characters' sexy clothing and/or barely there styles - gave birth to her son Noah in late September. She opened up about how she takes great consideration into which roles she chooses now that she is a mother:
"It changes your perspective about being overly sexual in a film when you have a baby. I'm going to be more cautious about choosing films because I'm already thinking about when he's in school and his friends are going to be showing him my photo shoots with me in a bikini and he's going to be horrified. So that will deter me from making some of the choices I made before."
Megan will next appear in Judd Apatow's This is 40 - set for a December 21 release - which will most likely be the last role where we see the actress in lingerie!
Read More
| Daily Mail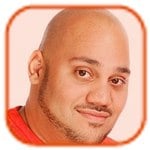 Posted by Andru Edwards Categories: Biopics, Drama, Celeb News, Upcoming Releases
Naomi Watts says playing Princess Diana was the "hardest thing" she's ever done.
The 44-year-old actress takes on the role of the late royal in new movie Diana and she admits recreating such an iconic and beloved figure was a very daunting task: "Playing Princess Diana was the hardest thing I've done. Because of the pressure of everyone's beliefs about who she was and the fact that it was just really hard to claim her as my own, since everybody feels they know her."
Naomi also says she was keen to channel Diana - who died in a Paris car crash in 1997 - rather than mimic her, as any attempt to impersonate her speech and physical behavior would detract from the performance. "I don't want to get caught up in mimicry - that's the worst thing. I was to try to embody her and get the essence of her. Those things are really important to me," she said.
Click to continue reading Naomi Watts: Playing Diana Was Hard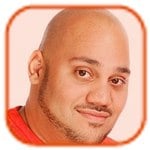 Posted by Andru Edwards Categories: Casting, Celebrity Gossip
Famke Janssen only gets offered roles as aliens and weird creatures. The 48-year-old actress who is best known for her performances as psychic mutant Jean Grey in the X-Men films wishes she was put up for a bigger variety of parts but she is happy to be to the go-to girl for odd roles.
"I am nothing like the characters I play, but I know I look like I would be. Of course, when you're Meryl Streep or Daniel Day-Lewis, it's a different story, but most of us are not that lucky. It's not like I turn down those parts and opt for the alien creatures. It's what's offered to me," she told The New York Post.
As well as not being offered a variety of roles, Famke recently claimed men are "threatened" by her in Hollywood. Janssen believes some male actors in the industry don't feel comfortable in her presence but she refuses to change the way she is just to please guys: "My boyfriend [Cole Frates] says men get threatened by me and I notice it sometimes. I've seen women dumb themselves down in order to deal with men in Hollywood. I've never done it. I don't know how to, I'm too Dutch. I think we're way too straightforward as people to do that."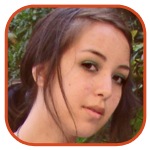 Posted by Robin Paulson Categories: Casting, Celebrity Gossip
After having made her mark in both music and television, Christina Aguilera is ready to break into the movie business, making it clear that she wants to slip into some darker roles.
When her 2010 film Burlesque was mentioned in a recent interview, The Voice mentor was quick to share her future career goals: "I do want to do more acting. I want to do something where I can really sink my teeth into something a little more challenging. Really outside of myself, outside of music."
But she won't do just any role: "I want it to be honest and genuine in expanding my wings and doing something really, really different. A crackhead on the street or a drug addict. Or something crazy and meaty and juicy. Something that really took me out of myself."
While it would be nice to see Aguilera spread her acting wings, the roles she's describing seem more appropriate for the likes of Lindsay Lohan...
Read More
| Huffington Post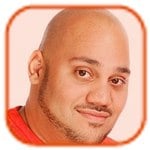 Posted by Andru Edwards Categories: Horror, Thrillers, Celebrity Gossip, New Releases
Jennifer Lawrence decided to star in a horror movie to overcome her fear of scary films. The Hunger Games actress made a unusual career choice by agreeing to appear in new film House at the End of the Street so she could try and beat her aversion to the genre.
"In real life I'm terrified of horror movie. If I want to watch one, I have to plan out the next three months of my life, because I'll know I'm going to be afraid of everything - afraid of the dark, afraid of my own shadow. I thought if I had the experience of actually being in one it would make me less afraid seeing them. I'll have to see how that one works out."
The 22-year-old star has recently changed her hair to a much darker color for the next installment in the The Hunger Games franchise, but she is still getting used to the change and sometimes she doesn't recognize her own reflection because of the style switch: "The color is hard for me to get used to because I've always been blonde. If I wake up in the middle of the night to pee and catch myself in the mirror, I think, 'Whoa! Who's that?' I scare myself."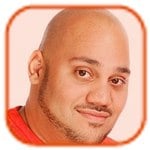 Posted by Andru Edwards Categories: Biopics, Drama, Period, Political, Casting, Celebrity Gossip, Upcoming Releases
Helen Mirren admits that portraying Queen Elizabeth on stage will be a "challenge."
The 67-year-old actress - who has previously played the monarch in hit movie The Queen - is to star in The Audience in London's West End next year and admits the role will be tough as she has to portray the royal from when she took the throne aged 25 right up until the modern day. "That'll be a challenge," she said.
However, the actress has given the role some thought and thinks the monarch's "unbelievable consistency in everything" will help with the transition, and she is also studying the changes in her speech patterns. "Her voice has changed and I can use that - she had a terribly posh voice when she was young. But now even the queen, while she isn't quite dropping the ends of her lines - though her grandsons do - there's a tiny bit of estuary creeping in there. I can use all that to signify the age range and we'll come up with other things," she explained to The Daily Mail.
Click to continue reading Helen Mirren: Queen Role Will Be a Challenge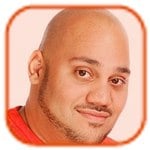 Posted by Andru Edwards Categories: Adaptation, Drama, Romance, Science Fiction, Sequels, Casting, Celebrity Gossip
Kristen Stewart would have "turned mad" if she hadn't been able to work on other projects. The 22-year-old actress admits portraying Bella Swan in the five Twilight Saga movies has taken a lot of "patience," so she was glad to have been able to shoot smaller films in between working on the vampire blockbusters.
"I lived in the Twilight world for about four years - that's a very long time that demands a lot of patience on your part. Thank God, I had the opportunity to do smaller movies like The Runaways, Welcome to the Rileys, and On the Road in between. Otherwise I'd probably have turned mad," she said.
Kristen - who recently admitted to cheating on boyfriend Robert Pattinson with her Snow White and the Huntsman director Rupert Sanders - also insisted she doesn't get upset by the "circus" that surrounds her personal life as a result of her fame from the Twilight Saga because the films mean so much to her:
Click to continue reading Kristen Stewart Saved from Twilight Madness by Small Movies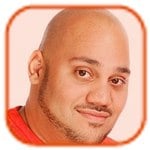 Posted by Andru Edwards Categories: Action, Drama, Comedy, Thrillers, Casting, Celebrity Gossip, Upcoming Releases
Vanessa Hudgens was desperate to take on "grittier" roles after shooting the High School Musical films. The actress shot to fame portraying Gabriella Montez in the Disney trilogy, but by the time she'd finished the third installment she was ready to ditch her squeaky clean alter-ego.
"For a while I was kind of struggling and fighting for these roles that I just desperately wanted. It was hard and it was a struggle, but then again life is always a struggle. Having a career will always be a struggle. You'll always have to fight for what you want. Definitely crossing over and being able to tackle these grittier parts was a challenge, but I feel like I've done it! It's a whole new chapter!" she said, speaking in an interview with Untitled.
Although she wanted a new challenge, Vanessa - who dated her High School Musical co-star Zac Efron until December 2010 - insists making the children's films was an "incredible" experience for which she will always be grateful for.
Click to continue reading Vanessa Hudgens Was Ready for 'Grittier' Roles
© Gear Live Media, LLC. 2007 – User-posted content, unless source is quoted, is licensed under a Creative Commons Public Domain License. Gear Live graphics, logos, designs, page headers, button icons, videos, articles, blogs, forums, scripts and other service names are the trademarks of Gear Live Inc.