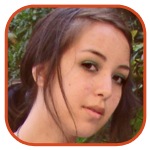 Posted by Robin Paulson Categories: MGM, New Line, Adaptation, Adventure, Drama, Sequels, Celeb News, New Releases
"Before they started shooting, back in 2008, one of the producers did ask if I would be interested. I said, 'You do know, don't you, that Aragorn isn't in The Hobbit? That there is a 60-year gap between the books?'"
- Lord of the Rings actor Viggo Mortensen shares why he wasn't in The Hobbit: An Unexpected Journey (in which LOTR castmates Ian McKellen and Elijah Wood appeared).
(Make sure to check out other notable quotes.)
Read More
| Huffington Post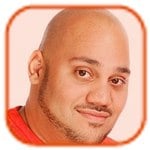 Posted by Andru Edwards Categories: Universal, Sequels, Comedy, Awards
Mark Wahlberg and Ted will present an award together at the Oscars.
The 41-year-old actor will be joined on stage at the Academy Awards later this month by the teddy bear - his Ted co-star - and producers have joked Mark only got the job thanks to Ted.
"We are happy to make it possible for Mark and Ted to make their debut appearance on the Oscar stage. And we won't deny that Ted used his pull with our host to get himself the booking," said Telecast producers Craig Zadan and Neil Meron.
Ted added he was excited but worried about how to pronounce some of the names, such as Quvenzhane Wallis, the nine-year-old actress who has been nominated in the Best Actress category for her role in Beasts Of The Southern Wild: "I'm excited to present an Oscar with Mark Wahlberg. I'm spending the next month learning to pronounce 'Quvenzhane,'" he joked.
Click to continue reading Mark Wahlberg and Ted to Present at the Oscars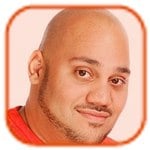 Posted by Andru Edwards Categories: Universal, Action, Adventure, Sequels, Celebrity Gossip, Rumors, Upcoming Releases
Kristen Stewart thinks the Snow White and the Huntsman sequel is going to be "amazing."
The 22-year-old actress - who had a brief fling with the director of the first movie Rupert Sanders last summer but reunited with her boyfriend of more than four years Robert Pattinson after issuing a public apology - says she can't wait to start filming the new movie but has been sworn to secrecy about it.
"It's gonna be f**king amazing. No, I'm so excited about it, it's crazy. The other day I said that there was a strong possibility that we're going to make a sequel, and that's very true, but everyone was like, 'Whoa, stop talking about it.' So no, I'm totally not allowed to talk about it," she said.
Last month it was revealed that while Kristen will star in the sequel, Rupert will not be returning following their high profile affair and subsequent backlash from the media and fans. The filmmaker is said to be completely focused on saving his marriage to Liberty Ross - who played Kristen's mother in the movie - and is apparently happy to let studio bosses find a new director.
Click to continue reading Kristen Stewart Can't Wait for Sequel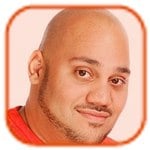 Posted by Andru Edwards Categories: Universal, Action, Adaptation, Period, Romance, Sequels, Thrillers, Celebrity Gossip, Celebrity Controversy, Filmmaking, Rumors
Rupert Sanders' wife has banned him from directing Snow White and the Huntsman 2.
The 41-year-old filmmaker was lined up to return to the helm for the sequel but Liberty Ross has warned him to stay away if he wants to save their marriage following the revelation he cheated on her with the film's star Kristen Stewart.
"Liberty let it be known in no uncertain terms that Rupert can't direct the sequel to Snow White and the Huntsman. They are trying to work things out after he was caught having an affair, and that is one of the sticking points. She just doesn't want him to ever work with Kristen again. Rupert is obviously disappointed because Snow White and the Huntsman was his directorial debut, and he had hoped on building on that with a follow-up after some decent reviews. But he knows his actions were inexcusable, and he's going to have to bite the bullet and listen to his wife on this one," a source said.
The insider claimed studio Universal are prepared to find a new director, as Rupert never signed an official contract and they are determined to keep their lead actress.
Click to continue reading Liberty Ross Bans Rupert Sanders From Snow White Sequel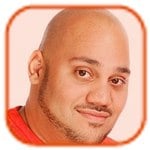 Posted by Andru Edwards Categories: Lionsgate, Action, Sequels, Comedy, Casting, Scripts, Upcoming Releases
The Kick-Ass sequel is due to start filing this fall.
Aaron Johnson is to reprise his role as the titular character/Dave Lizewski following on from the original 2010 comedy movie, and he has confirmed Chloe Grace Moretz (Hit-Girl) and Christopher Mintz-Plasse (Red Mist) are also in line to return for the motion picture with Jeff Wadlow replacing Matthew Vaughn in the director's seat.
"It's pretty much set to go, this fall. I think now Chloe and Chris are on board. I'm certainly set up to do it. Jeff Wadlow is to direct. Yeah, I think it's going to happen," he said. Matthew's commitment to X-Men: First Class 2 meant he is unable to take on the directing duties of the sequel, but he has approved of Jeff helming the movie.
Click to continue reading Kick-Ass Sequel to Film in the Fall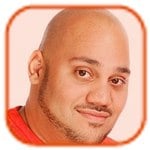 Posted by Andru Edwards Categories: Adaptation, Horror, Independent, Sequels, Thrillers, Scripts, Upcoming Releases
The Woman In Black sequel will take place during World War II, 40 years on from the action of the first film. Screenwriter Jon Croker has teamed up with author Susan Hill to develop the much-anticipated sequel for Hammer Films, The Woman in Black: Angels of Death, which will have a brand new cast.
"We are proud and honored to be working with Susan again on The Woman in Black: Angels Of Death, a wonderful new tale every bit as atmospheric and terrifying as its predecessor," commented Hammer Films president Simon Oakes.
According to Empire online, the haunted Eel Marsh House - where the action of the first movie was set - is seized by the British government and turned into a military psychiatric ward in the new film. The sequel's protagonist will be called Eve, a nurse sent to work with the disturbed patients and has to fight to save them from the evil black-clad presence. No director or cast have been lined-up as yet.
The first film starred Daniel Radcliffe as a lawyer who uncovers a terrifying secret in Eel Marsh House. The film - which was directed by James Watkins and written by Jane Goldman - has grossed $127 million worldwide to date since its release in February 2012.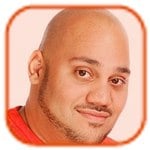 Posted by Andru Edwards Categories: 20th Century Fox, Horror, Science Fiction, Sequels, Thrillers, Celeb News, New Releases, Scripts
Ridley Scott "really wants" to make a Prometheus sequel.
The acclaimed filmmaker enjoyed making the sci-fi blockbuster - which stars Noomi Rapace, Michael Fassbender and Charlize Theron - and wants to work on a follow-up, though he admits he has no idea what he would do to extend the story.
"I really enjoyed it so much, I really want to do the sequel, it's interesting to do a sequel because it leaves the door so open to some huge questions. I don't know how to do it but when we get to it we probably will," he said.
Writer Damon Lindelof recently admitted he and the director had to work hard to leave the movie open to a sequel, but complete enough in case a follow-up wasn't made.
"Ridley was very interested in talking about, 'What are the answers to the questions that Prometheus is posing that are not necessarily definitively spelled out in the body of Prometheus?' I said to him, 'We should be prepared for people to feel frustrated if we're going to be withholding, so we have to be very careful about what we're saving for later,' because it's not a foregone conclusion that there are going to be sequels," Lindelof said.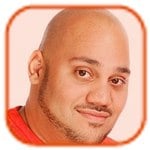 Posted by Andru Edwards Categories: Universal, Action, Adaptation, Period, Romance, Sequels, Thrillers, New Releases, Scripts, Upcoming Releases
A Snow White and the Huntsman sequel has been confirmed.
The fantasy adventure movie - starring Kristen Stewart and Chris Hemsworth as the titular characters - took more than $55 million at the box office over its opening weekend, leading to Warner Bros. greenlighting a follow-up.
David Koepp has been commissioned to write the new script, which will pick up after the events of the first movie. Kristen and Chris will return as they are both optioned for two more movies although it is unclear if there will be a role for Charlize Theron's evil queen. There is also no word on if director Rupert Sanders - who made his feature film debut with Snow White and the Huntsman - will return for the sequel.
Chris and Kristen have previously joked that they are writing the follow-up but conceded it probably wouldn't be very successful. When Kristen was asked if she was writing a movie with boyfriend Robert Pattinson, the actress said, "No," but Chris claimed he and the actress are working on a script.
Click to continue reading Snow White and the Huntsman Sequel Confirmed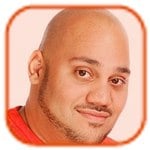 Posted by Andru Edwards Categories: Universal, Action, Science Fiction, Sequels, Thrillers, Celeb News, Upcoming Releases
Vin Diesel has entered negotiations to star in a fourth and fifth movies in the Chronicles of Riddick series.
The Fast and the Furious actor confirmed he has already held talks with Universal Pictures about reprising his role as anti-hero Richard B. Riddick in the sci-fi film franchise, and he is "excited" about the prospect of the series being extended.
"I think they are liking what they are seeing... haha, cause they asked when both Underverse and Furya would be ready to make and release... haha... now that's a ways in the future but it is exciting. (sic)" he wrote in a post on his Facebook page.
The 44-year-old actor recently wrapped on the third film in the franchise, The Chronicles of Riddick: Dead Man Stalking, and he revealed the movie is set to be released early next year despite previous plans for the movie to come out at the end of 2012.
Click to continue reading Vin Diesel Plans Fourth and Fifth Riddick Films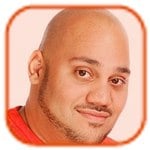 Posted by Andru Edwards Categories: Paramount, Action, Adventure, Drama, Science Fiction, Sequels, Thrillers, Celeb News, Filmmaking, Upcoming Releases
Chris Pine says the Star Trek sequel is close to wrapping.
The 31-year-old actor is reprising his role as James T. Kirk in the J.J. Abrams-directed film and he has revealed it won't be long before the cast complete their scenes.
"We're almost done. It's wrapping up very soon. It's just as action-packed as the first one ... And it's relentless. I think that's the best adjective I can use," he said.
Chris has promised movie goers the sequel is even better than the last film - which was a reboot of the famous franchise - and is a direct continuation of the characters' storylines: "Of course I'm gonna tell you I think it's gonna be better. You pick up the characters from where they left off, and the development of the characters - I think - is just as exciting as the first one."
Chris will be joined in the movie by returning cast members Simon Pegg, Zachary Quinto, Zoe Saldana and John Cho. The Star Trek sequel is scheduled to hit theaters in May 2013.
© Gear Live Media, LLC. 2007 – User-posted content, unless source is quoted, is licensed under a Creative Commons Public Domain License. Gear Live graphics, logos, designs, page headers, button icons, videos, articles, blogs, forums, scripts and other service names are the trademarks of Gear Live Inc.