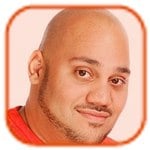 Posted by Andru Edwards Categories: Paramount, Period, Sequels, Comedy, Celeb News, Filmmaking, Upcoming Releases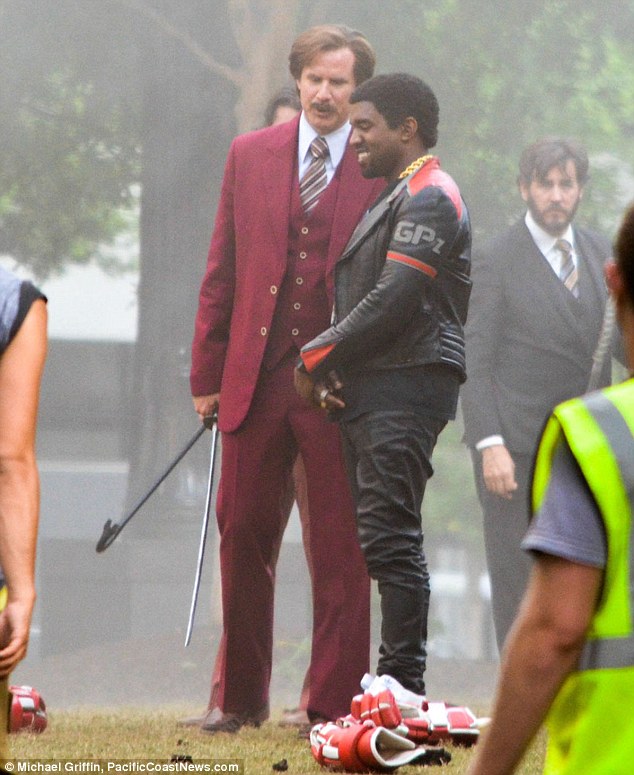 Will Ferrell tried to keep Kanye West happy on the set of Anchorman 2: The Legend Continues.
The "Black Skinhead" makes a cameo appearance in the much-anticipated comedy sequel, and Will - who plays lead character Ron Burgundy in the movie - admitted his new co-star struggled to get to grips with the filming schedule. "He was playing [his new music] through the sound department, on the speakers on set, at the park, as people were setting up for the next shot. Which was great. But then he didn't understand when it had to be turned off, when it was time to actually film. He was like, 'Hey man, what's going on?' We didn't want Kanye to get upset, but at the same time, we kind of had to film," he told Rolling Stone.
As well as giving the crew a sneak peak of his tracks, Kanye also treated them to the occasional performance, which director Adam McKay described as hilarious: "I think it was 'New Slaves' - the really strident one. Whichever one gets off on a rant. He was like, 'You guys want to listen to some new tracks?' We're like, 'Yeah, sure!' Then he started performing, and it gets to the point where he's screaming. He goes a full 100-miles-an-hour. Then he'd turn off and go, 'Anyway, thanks.' It was hilarious."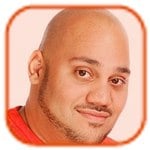 Posted by Andru Edwards Categories: Comedy, Casting, Celeb News, Upcoming Releases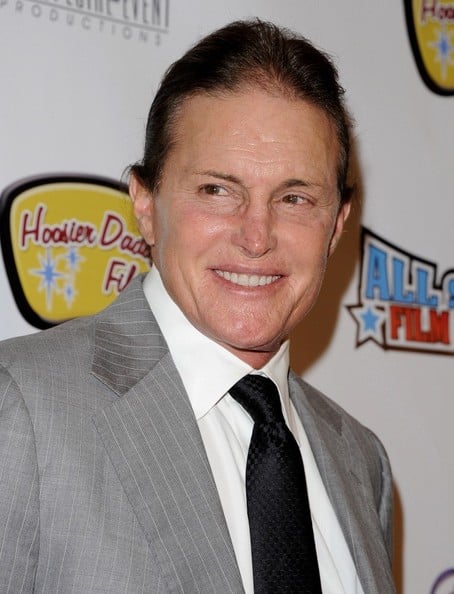 Bruce Jenner has landed a small role in a movie.
The Keeping Up with the Kardashians star, 64, has scored a part in the upcoming film, The Hungover Games, a comedy that spoofs a number of blockbusters including The Hunger Games, The Hangover and Ted.
The Olympic gold medallist, who announced his split from his third wife of 22 years, Kris Jenner, in October, is playing one of the futuristic Hunger Games play-by-play announcers alongside Kendra Wilkinson's husband, Hank Baskett, according to gossip website TMZ.com. A photograph has emerged from the set of the movie that shows Bruce, who has six children and four stepchildren including Kim Kardashian, wearing blue lipstick, perfectly shaped eyebrows and a wig.
The movie, which will also feature Tara Reid, Brandi Glanville, and Paris Hilton's aunt Kyle Richards, is expected to be released next year.
Click to continue reading Bruce Jenner Lands Movie Role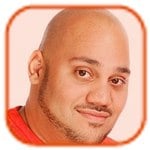 Posted by Andru Edwards Categories: 20th Century Fox, Adventure, Drama, Comedy, Awards, Celeb News, New Releases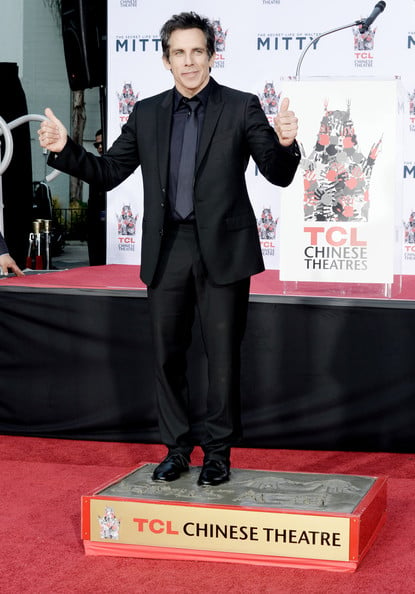 Ben Stiller cemented his hand and footprints into Hollywood history on Tuesday.
The Secret Life of Walter Mitty star cast his prints outside the iconic TCL Chinese Theatre IMAX, making him a member of an exclusive club populated by cinematic legends including Marilyn Monroe, Clint Eastwood and Rita Hayworth. Speaking ahead of casting his prints, he told BANG Showbiz, "I've always loved the history of Hollywood and the history of the movies. It's very, very meaningful to me, and to be in any way a part of it is a dream come true. I'm humbled, touched and very proud to know that wherever I go, long after I'm dead, my footprints will be here in Hollywood, being stood on by a fake Shrek posing for tourists for a dollar."
Ben - star of Night at the Museum, Zoolander and Meet the Parents as well as director of The Cable Guy and Tropic Thunder- was introduced by his movie star friend, Tom Cruise. "It's a crowning accomplishment for Ben and I think it's so appropriate today that he is here being honored at this historical event. I'm very honored to be here to announce him and give it to him. A Brilliant artist and my dear friend, Ben Stiller," he said.
Click to continue reading Ben Stiller Cemented into Hollywood History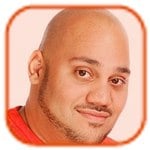 Posted by Andru Edwards Categories: Warner Bros, Action, Adaptation, Science Fiction, Sequels, Casting, Celeb News, Upcoming Releases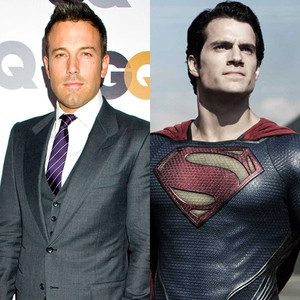 Henry Cavill is sure Ben Affleck will make a "fantastic" Batman.
The Man Of Steel actor's Superman will be pitted against Ben's character in the provisionally titled Batman Vs Superman in 2015, and he's positive the star will do a great job of playing the superhero.
"I'm sure he'll be fantastic, above all else. As a filmmaker he's got his own style, he's not copying anyone else. He's been tenacious in his career, he's had ups followed by downs and now he's up again. I think that requires and shows a special strength of character and it's something I enjoy working with because jobs like this require a dedication to the work and belief in one's self, and Ben has that," he said.
Click to continue reading Henry Cavill: Affleck Will Be a "Fantastic" Batman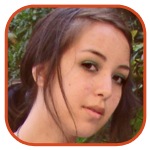 Posted by Robin Paulson Categories: IFC Films, Noir, Romance, Thrillers, Box Office, Casting, Celebrity Gossip, Filmmaking

Bret Easton Ellis has retracted his love for troubled actress Lindsay Lohan.
The writer recently opened up about the critical and box office failure of The Canyons, a 2012 film he wrote which starred Lohan and famed porn actor James Deen. "I think where we went wrong was with the casting of Lindsay Lohan. Now I don't mean she wasn't good in it, she was very good in the movie. I mean that suddenly The Canyons has become the Lindsay Lohan film," he explained.
Click to continue reading Bret Easton Ellis: 'The Canyons' Failed Because of Lindsay
Read More
| Daily Mail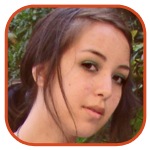 Posted by Robin Paulson Categories: Lionsgate, Action, Adaptation, Science Fiction, Sequels, Celebrity Gossip, Filmmaking, New Releases
"We worked on [how Jennifer Lawrence looks when she's running]. One of the first things we talked about when we started Catching Fire was that she said she always made this stupid face when she ran, and I had to specifically watch out to make sure she didn't make the stupid face when she ran. So I was always checking. I would tell her, 'You made the stupid face!'"
- The Hunger Games: Catching Fire director Francis Lawrence recalls working with Jennifer Lawrence on fixing how she looks when she's running in a scene.
(Make sure to check out other notable quotes.)
Read More
| Vulture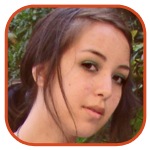 Posted by Robin Paulson Categories: Universal, Adaptation, Drama, Romance, Upcoming Releases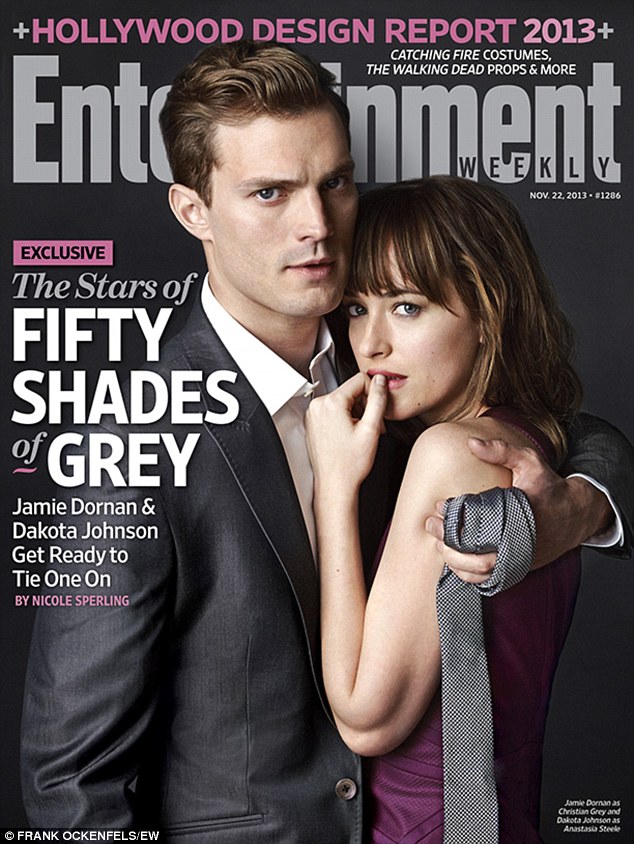 Does Jamie Dornan get into character faster than you can say, "Tie me up," or what?
Less than a month has passed by since Dornan was cast as Charlie Hunnam's replacement for the role of Christian Grey in the film adaptation of Fifty Shades of Grey, and Entertainment Weekly is already showcasing him and co-star Dakota Johnson in character (as if the film even needs that much promotional work ahead of its release!).
Dornan is seen giving one of the most intense, sexual stares probably to ever grace an entertainment magazine while Johnson - in her recently darkened locks - looks unsurprisingly innocent, wide-eyed, and Lolita-like. The infamous silver tie featured on the cover of the book also makes an appearance, tied tightly around Dornan's fist.
Despite the apparent rush to begin promotional work for the film, fans will have to wait until February of 2015 to see it hit theaters. Talk about torture!
Read More
| Entertainment Weekly via Daily Mail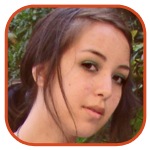 Posted by Robin Paulson Categories: 20th Century Fox, Drama, Thrillers, Celebrity Gossip, New Releases
He may be one of the biggest musical artists around these days, but Justin Timberlake still can't quite find success in Hollywood.
In a recent interview with GQ, the "TKO" singer revealed that he's not so bothered by his lack of earnings at the box office as much as he is by harsh critics. Due to the flop of his latest film Runner, Runner - which also stars Ben Affleck - Variety went so far as to title an article, "Why Justin Timberlake Should Stop Acting."
"Where did all this vitriol come from? It's mean. And I'm not cut out for it," Timberlake states. He quickly hit back at the popular trade magazine: "The movie didn't do well at the box office, so I should quit? Hold on a second. If I was somebody else, you wouldn't have said that. I have the number one album this week, and I shouldn't have released it? Come on, man. You sound like a dickhead.... It just shocked me because, like, you're trade magazines. None of your opinions count. And by the way, none of you can do it."
Trade magazines: watch your back, for them be fightin' words!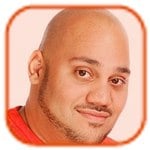 Posted by Andru Edwards Categories: Casting, Celeb News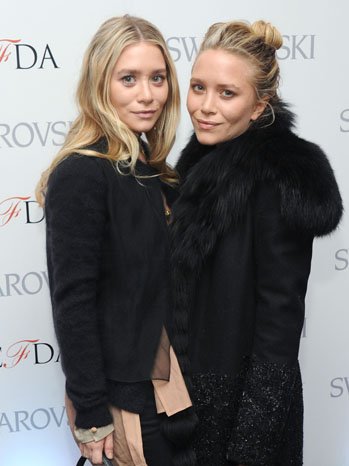 Ashley Olsen didn't have the time to continue her acting career.
The 27-year-old beauty - who, along with her twin sister Mary-Kate, first appeared on US TV aged just nine months in Full House - last starred in a movie in 2004's New York Minute and admits she couldn't give her full commitment to the big screen because of her fashion business, which incorporates four successful lines which she co-runs with her sister.
"I was reading scripts, and ultimately I just said to the people who are representing me, 'I need to do things 100 percent. I don't feel like I can give you 100 percent of my time. There's a lot of compromise in the entertainment industry. I can't sit in this room and audition for this part,'" she said.
While Mary-Kate went on to appear in Weeds and 2008 movie The Wackness, she also stopped acting, as she felt a lack of control over the finished product. "I am not great at not being able to control the end product," she told Allure.
Click to continue reading Why the Olsen Twins Stopped Acting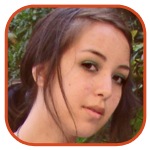 Posted by Robin Paulson Categories: Awards, Celeb News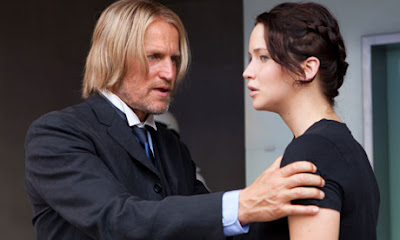 "If anything, it made me a target, because now when I flub my lines on set, Woody [Harrelson] is like, 'Well, you'd better give that Oscar back!'"
- Hunger Games: Catching Fire star Jennifer Lawrence - who recently admitted she doesn't know where her Oscar award is - reveals that winning the Oscar is not all it's cracked up to be.
(Make sure to check out other notable quotes.)
Read More
| Vulture

© Gear Live Media, LLC. 2007 – User-posted content, unless source is quoted, is licensed under a Creative Commons Public Domain License. Gear Live graphics, logos, designs, page headers, button icons, videos, articles, blogs, forums, scripts and other service names are the trademarks of Gear Live Inc.