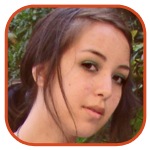 Posted by Robin Paulson Categories: 20th Century Fox, Buena Vista, Disney, Fox Searchlight, Lionsgate, Summit Entertainment, Warner Bros, Action, Adaptation, Adventure, Animation, Drama, Family, Independent, Musicals, Period, Religious, Science Fiction, Sequels, Comedy, Thrillers, Box Office, New Releases
Touted as the next Hunger Games, Divergent seems to have begun slipping into that title this weekend with its $56 million debut.
The latest Muppets film, Muppets Most Wanted, debuted in second place with a modest $16.5 million while last week's top film, Mr. Peabody & Sherman, was subsequently bumped down to number three with $11.7 million. 300: Rise of an Empire also fell two places with its $8.6 million, and newcomer God's Not Dead landed at number five with $8.5 million.
Click to continue reading Box Office Breakdown: 'Divergent' Leads Box Office Race
Read More
| Box Office Mojo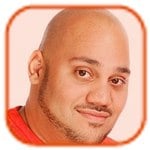 Posted by Andru Edwards Categories: Universal, Adaptation, Drama, Romance, Filmmaking, Upcoming Releases
Sofia Coppola will direct a live-action version of The Little Mermaid.
The filmmaker has reportedly set her sights on Hans Christian Andersen's tragic fairy tale as her next project after 2013's The Bling Ring, and is in negotiations to bring the classic children's story to life on the big screen, Deadline.com is reporting.
Fans shouldn't expect a repeat of Disney's bubblegum 1989 cartoon version about aquatic princess Ariel and talking crab Sebastian, however. Coppola is thought to be planning a version in keeping with the original 1837 story, which sees the broken-hearted Little Mermaid commit suicide after the Prince marries another woman.
The new Universal Pictures/Working Title production is said to be based on a script by Caroline Thompson (Edward Scissorhands), which was originally drafted by Kelly Marcel (Saving Mr. Banks) and Abi Morgan (Shame).
Click to continue reading Sofia Coppola to Direct 'The Little Mermaid'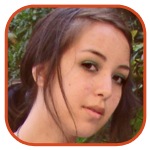 Posted by Robin Paulson Categories: 20th Century Fox, Buena Vista, DreamWorks, Disney, Fox Searchlight, Lionsgate, Sony, Universal, Warner Bros, Action, Adaptation, Adventure, Animation, Drama, Family, Independent, Musicals, Period, Religious, Sequels, Comedy, Thrillers, Box Office, New Releases
After having lost out to 300: Rise of An Empire when it debuted last week, animated film Mr. Peabody & Sherman came out on top this past weekend with $21.8 million.
The sequel to 2006's 300 came in second place with $19.1 million while Need for Speed debuted at number three with $17.8 million. Non-Stop fell one spot from number three to number four with $10.6 million, and Tyler Perry's The Single Moms Club rounds out the top five with its debut weekend gross of $8 million.
Click to continue reading Box Office Breakdown: 'Mr. Peabody & Sherman' Defeat '300' Sequel
Read More
| Box Office Mojo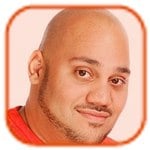 Posted by Andru Edwards Categories: FOCUS, Biopics, Drama, Period, Awards, Celebrity Gossip, New Releases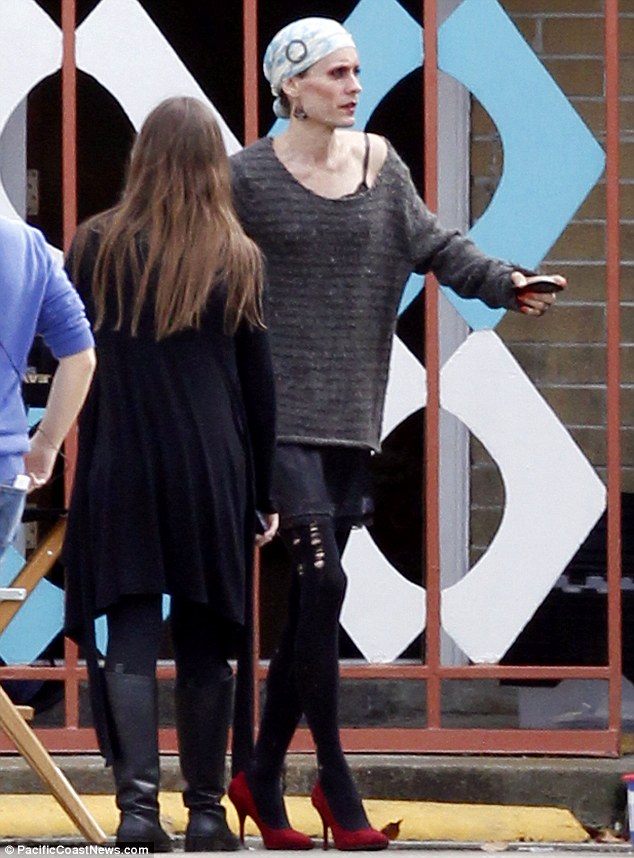 Jared Leto hasn't seen Dallas Buyers Club.
The 42-year-old actor - who picked up Best Supporting Actor for his role as transsexual AIDS victim Rayon in the movie at Sunday's Oscars - plans to watch his work eventually, but wants to "leave it alone" at present because the project was such an "intense" experience.
"I have not seen the film yet. I think one day I will watch it, because, you know, I'll be curious at some point. But it was such an intense role. It's better for me to just leave it alone right now," he said while speaking on The Ellen DeGeneres show.
Jared appeared on the show just a few hours after getting home for the night, but wasn't upset at his lack of sleep because he had enjoyed celebrating so much: "I got in at -- I think the crack ass of dawn last night, maybe 6 o'clock, 5.30. Don't feel sorry for me, this is a time to revel in it, it's a sunrise you want to see. My mother, my brother were there and one of the highlights of the night was seeing my mom dance with Madonna. You meet all these amazing people last night, whether it was Jane Fonda or Liza Minnelli..."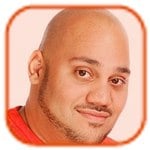 Posted by Andru Edwards Categories: Buena Vista, Disney, Action, Adaptation, Adventure, Science Fiction, Sequels, Celebrity Gossip, Filmmaking, Rumors, Upcoming Releases
Scarlett Johansson's pregnancy could delay filming for The Avengers: Age of Ultron.
The 29-year-old actress is reportedly due to welcome her first child into the world with her fiance Romain Dauriac, 31, in August, but shooting for her upcoming movie, which kicks off on April 5, may need to be re-scheduled to fit around her growing baby bump.
The blonde beauty plays Natasha Romanoff in the superhero film, which sees her squeeze into a figure-hugging catsuit and bosses are reportedly keen to shoot her scenes as soon as possible. "Shooting for the superhero sequel will need a bit of rearranging. They're going to fast-track her scenes," a source said.
Meanwhile, Scarlett and Romain's baby news comes just six months after the French creative agency boss popped the question with a vintage Art Deco ring last year. However, the Captain America: The Winter Soldier star has previously said she and Romain don't want to "rush" tying the knot as "being engaged is an exciting time to enjoy and to really savor."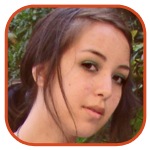 Posted by Robin Paulson Categories: FOCUS, Biopics, Drama, Period, Celeb News, New Releases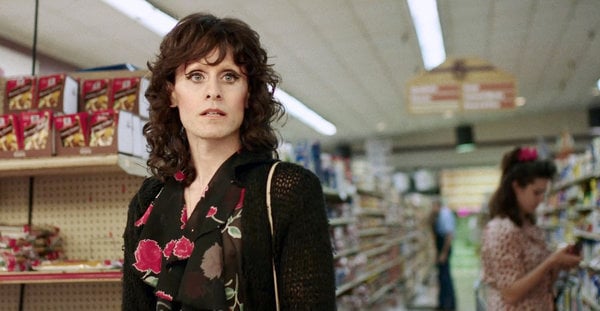 "I think it probably made a really interesting aspect of the film, to have that connection and to have Rayon have one of his heroes be Marc Bolan. That's great. Marc Bolan was an awesome person. But, for me, I made it very clear early on that I saw Rayon as a man who wanted to live his life as a woman, not someone who enjoyed putting on women's clothing. If they wanted that kind of performance - or anything glam, or anything drag queen-y - I wasn't the person for the part."
- Jared Leto speaks freely about how he didn't want to portray Rayon in Dallas Buyers Club, a role which one him an Oscar nomination this year.
(Make sure to check out other notable quotes.)
Read More
| Flaunt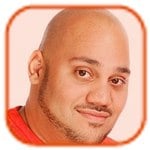 Posted by Andru Edwards Categories: Drama, Celebrity Gossip, Rumors, Scripts, Upcoming Releases
Kanye West is writing a movie role for Kim Kardashian.
The "Bound 2" hitmaker - who has eight-month-old daughter North with the Keeping Up with the Kardashians star - is teaming up with author Bret Easton Ellis for a film based on his Yeezus album and insiders say his fiancee will "definitely" be part of the cast.
"It's going to be based on the Yeezus album. That's pretty much a narrative of Kanye's life. Kanye will not appear in the movie. Kim is definitely going to be in it. The screenplay already features her character," a source said.
However, it has not yet been decided how big a role Kim will play in the movie. "They're still working on the script, so it's unclear at this point if Kim will be a major star of the movie or making a smaller cameo but her role in the movie will be pivotal. Her role is going to be very dramatic. Far from the bubbly happy persona that she's always played," the source added.
Kanye plans to direct the movie - which will be dedicated to his late mother - and "wants to be heavily involved in all aspects of production."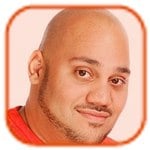 Posted by Andru Edwards Categories: Horror, Satire, Science Fiction, Sequels, Comedy, Celeb News, Upcoming Releases
Tara Reid accepted the leading role in Sharknado as a joke.
The 38-year-old actress stars alongside former Beverly Hills 90210 actor Ian Ziering in the film, which sees a freak hurricane swamp Los Angeles with hundreds of deadly sharks terrorizing its residents, and admits she never expected the made-for-TV movie to be so successful.
"I'm just as stunned as everyone else. Come on, I did it as a joke! I didn't even think anyone was going to see it. And then what happened has never happened before on any movie. Even now, you thought the buzz was going to stop about 'Sharknado', but it just keeps going."
Following on from its success, Asylum Films - who also made Snakes on a Plane - are now working on a sequel which will also star Tara Reid and she says it will be even more "ridiculous" than the first installment.
Click to continue reading Tara Reid Took 'Sharknado' Job as a Joke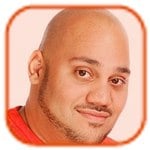 Posted by Andru Edwards Categories: Classics, Science Fiction, Comedy, Celeb News, Obituaries
Ghostbusters star Harold Ramis has died at the age of 69.
The actor and director - best known for his role as Egon Spengler in the 1984 comedy, which he also wrote, with Dan Aykroyd - passed away in the early hours of yesterday morning after suffering autoimmune inflammatory vasculitis for a number of years.
Although he is best remembered on-screen for his roles in Ghostbusters and its 1989 sequel, Harold had been a leading figure in comedy since the 70s, directing Caddyshack, Groundhog Day and National Lampoon's Vacation. He also co-wrote the iconic 1978 film National Lampoon's Animal House, and later 1999s Analyze This and 2002s Analyze That, starring Robert De Niro, which he also directed.
Harold continued to act in recent years, with parts in Knocked Up, Airheads and Oscar-winner As Good As it Gets and he had also directed episodes of the US version of The Office for network NBC.
Click to continue reading Harold Ramis Dies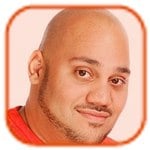 Posted by Andru Edwards Categories: Universal, Sequels, Comedy, Casting, Upcoming Releases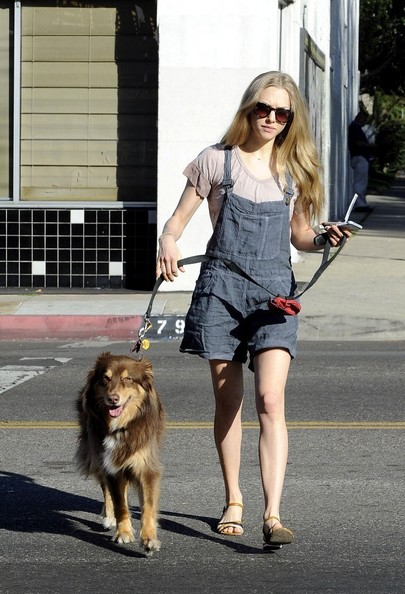 Amanda Seyfried will star in Ted 2.
The actress has been cast as the girlfriend of lead character John Bennett, played by Mark Wahlberg. The same role was taken by Mila Kunis in the first film - which saw her character, Lori, marry John at the end - but she will only have a small role, or will not appear at all in the sequel, according to Deadline.com.
The reason for the change of female lead has been put down to a creative decision by Seth MacFarlane, the movie's creator, who will produce, write and co-star in the sequel as the titular character, a foul-mouthed teddy bear who has been brought to life by John. Les Miserables star Amanda has previously said she will go to great lengths to get film roles, and is not above "begging" for a part she wants.
"Three years ago, a director told me I wasn't made for a certain role and he didn't want to meet me. I called up the casting director and begged him to let me have a trial. I went and he once again told me it was a no. I contacted an acting coach, which I never normally do, and went back in a different outfit and did the audition in a different accent, begging them to see me another time. They gave the role to someone else: but it didn't matter, I just wanted to be sure I had done my best. It's my biggest strength: not being scared of doing castings that some actresses think they're above. I had five auditions for Les Miserables! Of course, I would never go as far as getting undressed to land a role," she previously said.
© Gear Live Media, LLC. 2007 – User-posted content, unless source is quoted, is licensed under a Creative Commons Public Domain License. Gear Live graphics, logos, designs, page headers, button icons, videos, articles, blogs, forums, scripts and other service names are the trademarks of Gear Live Inc.