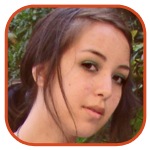 Posted by Robin Paulson Categories: 20th Century Fox, Paramount, Roadside Attractions, Sony, Summit Entertainment, Universal, Warner Bros, Action, Animation, Drama, Family, Foreign, Foreign Language, Period, Romance, Science Fiction, Sequels, Comedy, Thrillers, Box Office, New Releases
Neither magic tricks nor an futuristic-yet-abysmal Will Smith vehicle were enough to bring Fast & Furious 6 down from its number one position. The car thriller held its own in its second week at the theaters with $34.5 million while newcomers Now You See Me and After Earth just couldn't make the cut to the top spot.
The Louis Leterrier-helmed Now You See Me placed second with $28 million while M. Night Shyamalan's After Earth debuted with $27 million (even removing Shyamalan's name from promotional material for the film couldn't guarantee a better debut). Epic stayed put at number four in its second week with $16.4 million while Star Trek Into Darkness fell two spots to number five.
Click to continue reading Box Office Breakdown: 'Now You See Me,' 'After Earth' Trail Behind
Read More
| Box Office Mojo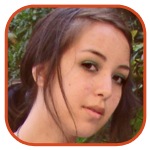 Posted by Robin Paulson Categories: 20th Century Fox, Buena Vista, Disney, Paramount, Universal, Warner Bros, Action, Adventure, Animation, Biopics, Drama, Family, Period, Science Fiction, Sequels, Comedy, Sports, Thrillers, Box Office, New Releases
More folks preferred thrill to laughs this Memorial Day weekend, pushing Fast & Furious 6 to number one at the box office over The Hangover: Part III.
The car-centric thriller garnered $98.5 million, while the finale to The Hangover series placed second with $42.4 million (both films debuted this weekend). Star Trek Into Darkness fell two spots from number one, having only earned $38 million. The animated family film Epic also hit theaters for the first time this weekend, placing fourth with $34.2 million. Finally, Iron Man 3 placed fifth with $19.4 million, having dropped two places from last week.
Click to continue reading Box Office Breakdown: 'Fast & Furious 6' Finishes at the Top
Read More
| Box Office Mojo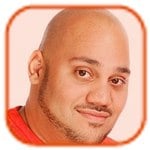 Posted by Andru Edwards Categories: Warner Bros, Sequels, Comedy, Celeb News, New Releases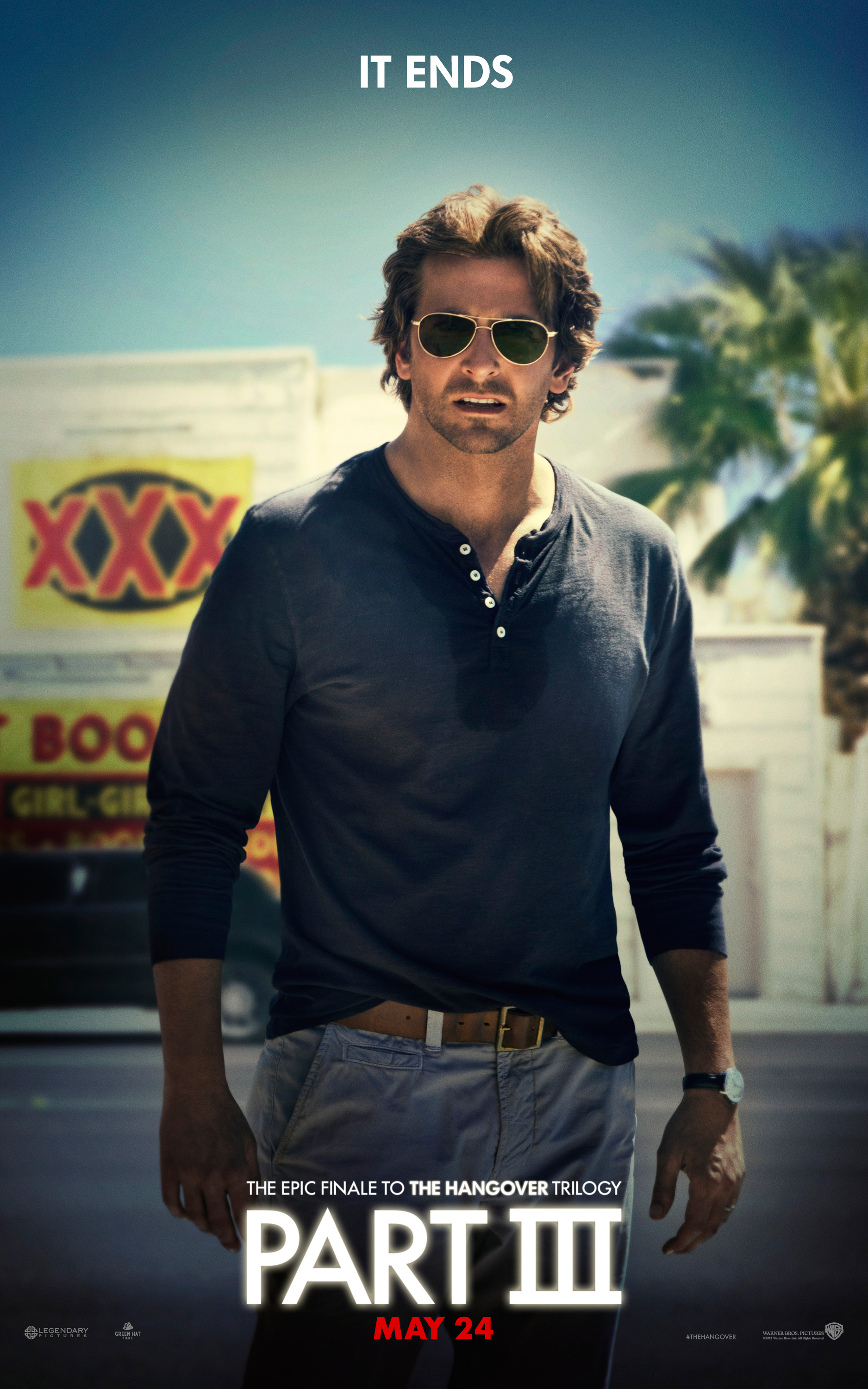 Bradley Cooper is "grateful for" The Hangover franchise.
The 38-year-old actor - who plays Phil Wenneck in the movie series - will miss working with co-stars Zach Galifianakis, Justin Bartha and Ed Helms and director Todd Phillips but says he is happy they were able to complete the trilogy.
"The good thing is, we got three movies out of it. That's the icing on the cake. It's sad. We're all pretty grateful. The third one, we were conscious of the fact it's rare that a comedy series gets three movies. I miss working with them. Hopefully they'll be in my life for a long time. I loved Phil. I love that character. I feel a state of gratitude. When we made the first movie, we had no idea that there'd be another two, so this is all kind of a bonus. "
The film sees the Wolfpack gang - comprised of Bradley, Zach, Justin and Ed - head back to Vegas to settle one final debt and The Hangover and The Hangover Part III co-star Heather Graham revealed she was thrilled to become an "honorary Wolfpack member." She said, "It's really fun to be around so many talented, cute men. They're so funny. I loved it. I was told I was an honorary Wolfpack member, so I felt very happy about that."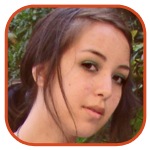 Posted by Robin Paulson Categories: Warner Bros, Action, Adaptation, Adventure, Drama, Science Fiction, Sequels, Comedy, Awards, Books, Casting, Celeb News, Celebrity Gossip, Distribution, New Releases, Trailers, Upcoming Releases, Videos
+ Even though people are still recovering from throwing their money at Star Trek Into Darkness this weekend and Iron Man 3 the two weekends before that, Warner Bros. wanted to remind them that they still ought to spend even more of it on Man of Steel, which comes out next month. Hence, the new trailer.
+ Justin Timberlake has proven to everyone each time he's showed up to the Cannes Film Festival that he's not only one of the most talented musicians, dancers, and actors around today, but that he dresses better than anyone else. No, really.
+ Now that Mandy Patinkin has signed on to star in Zach Braff's Kickstarter-funded film, stars like Kate Hudson and Anna Kendrick are taking note and jumping on the bandwagon.
+ Since it feels like years since we last heard about the film adaptation of Ender's Game, the marketing team behind the project decided to throw fans a bone by releasing a new promo poster featuring Harrison Ford and Asa Butterfield (who strangely resembles Elijah Wood in it at first glance).
Click to continue reading Cinecast: New 'Man of Steel' Trailer, Kate Hudson Cast in Zach Braff Film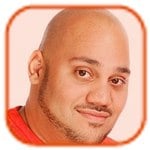 Posted by Andru Edwards Categories: Warner Bros, Sequels, Comedy, Celebrity Gossip, Upcoming Releases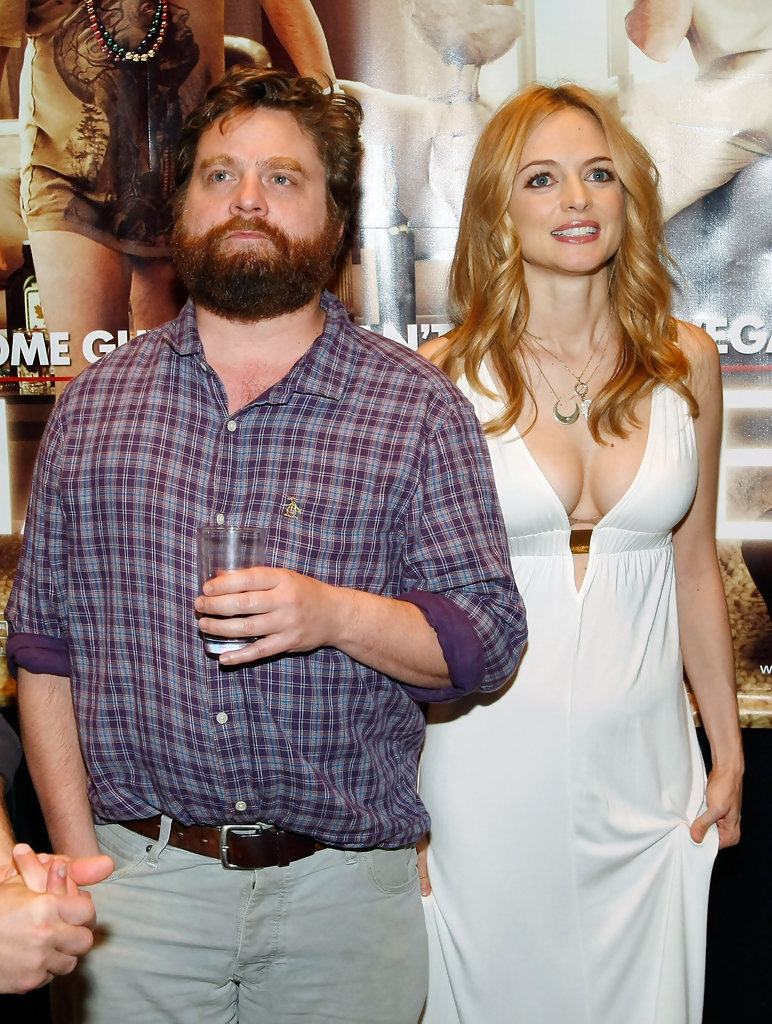 Heather Graham thinks Las Vegas is "phony."
The 43-year-old actress returned to the gambling capital in the Nevada desert to film the third installment of The Hangover, but finds it too superficial for her taste: "I don't like Las Vegas. People seem phony, they're spending all their money and it's sad. And it's also so cold with permanent air conditioning everywhere. I'm more the type who wants to be outside and look at a tree. I don't want to look at a machine."
Although she didn't enjoy the location, Heather especially liked the luxury trailers she and her co-stars - Zach Galifianakis, Bradley Cooper and Ed Helms - stayed in during filming. When asked what was different this time round, she replied, "Well, we had much nicer trailers, they're gorgeous, you can live in there, they're so nice! And Zach has gone on a total health kick, he's Mr Healthy, he's observing this really strict diet. He's this crazy comedian, but now he's super health-conscious, he doesn't eat sugar or gluten."
The film hits theaters May 24.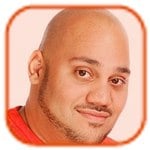 Posted by Andru Edwards Categories: Warner Bros, Sequels, Comedy, Filmmaking, Scripts, Upcoming Releases
The Hangover Part III will begin production in September. The third installment in the comedy movie series - starring Bradley Cooper, Zach Galifianakis and Ed Helms - is planned for a May 2013 release, although a storyline is not yet known.
President of Warner Bros. Pictures Group Jeff Robinov revealed he was delighted to have director Todd Phillips back on board for the project. "We are extremely pleased to have Todd Phillips and the guys back together again for another Hangover and we look forward to collaborating with them on another great movie," he said in a statement.
Click to continue reading Hangover III to Film in September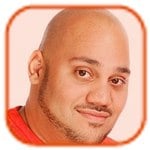 Posted by Andru Edwards Categories: Warner Bros, Sequels, Comedy, Celeb News, Celebrity Gossip, Filmmaking, Rumors, Scripts, Upcoming Releases
Bradley Cooper has confirmed The Hangover III will shoot next autumn in Los Angeles. The actor - who played the part of Phil in the first two instalments of the Todd Phillips-directed comedy - admitted he is keen to get to work on the third in the franchise, and doesn't think it will follow the same path as the previous films.
"I personally want to do it. I hope we're going to start shooting in September. We adhered to the formula in the second one, for those of you who've seen it, and the third one, which would close the whole, sort of, trilogy, which now it would be a trilogy - even though we thought we would never make a second one, let alone anybody see the first one. I think it will take place in Los Angeles and maybe not adhere to the structure. It might be different."
Bradley - who stars alongside comedy star Zach Galifianakis in the movies - previously claimed he was very keen to appear in a third installment despite the second being one of the hardest projects he has worked on. "I'll do whatever Todd wants to do, he's the best, he's the greatest. And I love those guys and I love my character Phil so I would do it in a heartbeat. It was the hardest shoot I've ever done but I just love it. There's got to be a trilogy, you've got to close it up."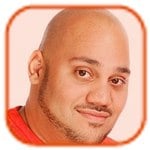 Posted by Andru Edwards Categories: Warner Bros, Sequels, Comedy, Box Office, New Releases
After its impressive box office record, it's only a matter of time before the sequel to The Hangover Part II is greenlit. The follow-up to the 2009 film The Hangover has grossed over $488 million to become the most globally successful R-rated comedy ever.
The Hangover Part II - which reunites original cast members Zach Galifianakis, Bradley Cooper, Ed Helms and Justin Bartha for the movie set in Bangkok - took in $21.4 million this weekend, surpassing the $468 million generated from the first movie and bringing the combined total to almost one billion dollars.
Following on from the box office success of The Hangover Part II, it is likely the cast and crew will return for a third film in the franchise with star Zach - who plays Alan Garner in the Todd Phillips-directed films - already getting calls about it. "They want to do a Hangover 3. I'm getting fricking phone calls already," Galifianakis said.
Filmmaker Todd has previously revealed another film in the series would be the last and thought it would be good to change the "template" of the franchise: "If we were to do a third one, and quite honestly we really haven't talked about it. I think we have a clear idea where that would head and it's certainly not in the same template you've seen these movies and obviously we always envisioned it as a trilogy as you can imagine, the third would very much a finale and an ending."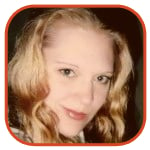 Posted by K.C. Morgan Categories: Warner Bros, Sequels, Comedy, Scripts
Despite harsh cricital reviews, The Hangover, Part II is making truckloads of money. And what does Warner Bros. like more than truckloads of money? MORE truckloads of money. This is our way of saying they're already planning the make a third Hangover flick.
The sequel to the unexpected hit has earned $200 million (in just five days, no less), and writer Craig Mazin is planning a third script.
Click to continue reading Hangover 3: Not a Done Deal, But a Safe Bet
Read More
| Huffington Post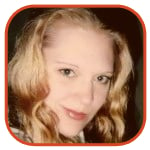 Posted by K.C. Morgan Categories: Warner Bros, Sequels, Comedy, New Releases, Theatrical Reviews
If you liked The Hangover, does that automatically mean you should like The Hangover, Part II? Well, yeah… unless you expect too much from it. If you want to watch a very funny movie with plenty of call backs to its parent flick (you know, the reason it exists), and you're excited about seeing lovable characters a second time around, you'll absolutely enjoy The Hangover, Part II. If you're expecting breakthrough comedy, deep meaning, something brand-new and never-before-seen, you might be disappointed… but why would you be expecting that?
Die-hard fans of the original probably aren't, but the critics have been rabid in their dislike for the lighthearted sequel. It's an almost-summer, holiday weekend ensemble comedy, and most movie reviewers are screaming for blood in their respective columns. Why? Because the movie isn't original enough.
Click to continue reading The Hangover 2: In Review
© Gear Live Media, LLC. 2007 – User-posted content, unless source is quoted, is licensed under a Creative Commons Public Domain License. Gear Live graphics, logos, designs, page headers, button icons, videos, articles, blogs, forums, scripts and other service names are the trademarks of Gear Live Inc.