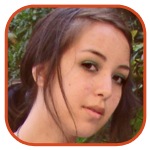 Posted by Robin Paulson Categories: IFC Films, Noir, Romance, Thrillers, Box Office, Casting, Celebrity Gossip, Filmmaking

Bret Easton Ellis has retracted his love for troubled actress Lindsay Lohan.
The writer recently opened up about the critical and box office failure of The Canyons, a 2012 film he wrote which starred Lohan and famed porn actor James Deen. "I think where we went wrong was with the casting of Lindsay Lohan. Now I don't mean she wasn't good in it, she was very good in the movie. I mean that suddenly The Canyons has become the Lindsay Lohan film," he explained.
Click to continue reading Bret Easton Ellis: 'The Canyons' Failed Because of Lindsay
Read More
| Daily Mail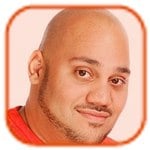 Posted by Andru Edwards Categories: Thrillers, Celeb News, Scripts
Isla Fisher is writing a thriller with her mum.
The Great Gatsby star has admitted if she hadn't become an actress, she would have become a full time writer and after mastering the art of performing, she's now ready to try her luck at a screenplay.
The 37-year-old star has teamed up with her mother, Elspeth Reid - who helped her publish two teen novels, Bewitched and Seduced by Fame when she was 18 years old - to create a film, which she claims has been challenging, but amusing.
"My mum and I have actually been writing a script for a thriller together. It's really fun. She doesn't understand the rules of screenwriting, so I'm often like, 'What?! Mum, you can't kill off the protagonist on page 10!' She breaks all the rules, which makes it original at least. We've had a scream doing it," she said.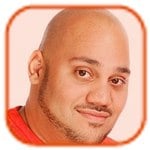 Posted by Andru Edwards Categories: Weinstein Company, Horror, Sequels, Comedy, Celebrity Gossip, New Releases
Lindsay Lohan is a "troubled human," according to Scary Movie 5 writer-producer David Zucker. The 26-year-old star has the potential to be a "really good" actress if she puts her wild antics behind after completing her upcoming 90-day stint in rehab as part of her plea deal on charges of lying to police about driving during a car crash in June 2012.
Speaking at the Hollywood premiere of the new horror/comedy sequel at the ArcLight Cimenas Cinerama Dome, David told the New York Daily News, "She's a troubled human and she was late a lot to the set, but she knew her lines and she's a good actress. This seems to be the business for all these addictions and craziness. Anybody has the potential to come back and straighten out."
Lindsay arrived fashionably late to the premiere, sauntering into the cinema 30 minutes after her co-stars and muttering, "Jesus!" when she saw how many photographers were waiting to catch a glimpse of her. One of her entourage insisted, "She's really happy to be here."
Click to continue reading 'Scary Movie 5' Producer: Lindsay Is Troubled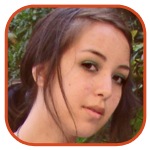 Posted by Robin Paulson Categories: Horror, Independent, Thrillers, Trailers, Upcoming Releases, Videos
Kate Bosworth, Lake Bell, and Katie Aselton star in Black Rock as three childhood friends who set aside their issues for a girls' day out. Given that it's a horror/thriller film, the trio naturally picks a secluded island and end up running into three hunters who end up - not surprisingly - wanting to hunt them down.
Directed by Aselton and written by Mark Duplass - actor/writer who typically produces dramedies - the film perhaps would have been more promising if it didn't seem to give away most of the plot in the trailer. Then again, it would also seem like every other horror movie where a small group of friends put themselves in a dangerous location of their own volition, shocked to discovered that it's not deserted.
Black Rock hits theaters on May 13, 2013.
Read More
| The Hollywood Reporter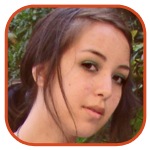 Posted by Robin Paulson Categories: Buena Vista, FOCUS, Disney, Miramax, Paramount, Action, Adaptation, Drama, Musicals, Noir, Period, Romance, Science Fiction, Sequels, Comedy, Thrillers, Books, Casting, Celeb News, Celebrity Gossip, Distribution, Scripts, Upcoming Releases
+ Josh Brolin has been tapped to replace Clive Owen's character Dwayne in the upcoming sequel to 2005's Sin City, titled Sin City: A Dame to Kill For. Brolin joins returning cast members Mickey Rourke, Rosario Dawson, and Jessica Alba, as well as newcomer Joseph Gordon-Levitt.
+ Transformers director Michael Bay announced on his blog that the next film in the franchise will not just be a sequel to 2011's Dark of the Moon, but the first in a new trilogy. Bay also added that 20 year-old Irish actor Jack Reynor will star opposite Mark Wahlberg in the new film.
+ The 50 Shades of Grey screenwriter Kelly Marcel has admitted that the film adaptation of the popular book will definitely be slapped with an NC-17 rating. Scandalous!
+ Vulture compares Jessica Rabbit with Emma Stone's character in Gangster Squad.
+ Snakes on a Plane director David R. Ellis died early yesterday morning in South Africa for unknown reasons. He was 60 years old.
Click to continue reading Cinecast: Josh Brolin for 'Sin City 2,' Tina Fey in Talks for 'Muppets' Sequel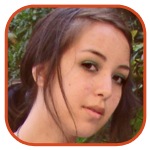 Posted by Robin Paulson Categories: Warner Bros, Action, Adaptation, Biopics, Drama, Science Fiction, Sequels, Comedy, Thrillers, Casting, Celeb News, Celebrity Gossip, Distribution, Scripts, Upcoming Releases
+ Three years following Brittany Murphy's death, the actress' final film, Something Wicked, is complete. An independent thriller directed by Darin Scott, the movie currently seeks a distributor.
+ When asked whether or not she would bring Catwoman back to the big screen, Anne Hathaway was ecstatic about the thought. She also cried at a press conference over talking about the idea of saying goodbye to the catsuit.
+ Judd Apatow becomes the third guest editor for Vanity Fair - appropriately for their first Comedy Issue. The three covers for the magazine - which comes out in December - feature a number of Apatow's regular actors, including his wife Leslie Mann, Paul Rudd, Kristin Wiig, and Will Ferrell.
+ Matt Damon has confirmed that he has been cast in George Clooney's latest directorial effort, The Monuments of Men.
Click to continue reading Cinecast: Brittany Murphy's Final Film Finished, Anne Cries Over Catwoman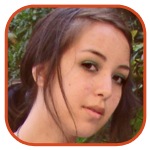 Posted by Robin Paulson Categories: Buena Vista, Disney, MGM, Action, Adaptation, Adventure, Biopics, Drama, Romance, Science Fiction, Sequels, Comedy, Thrillers, Casting, Celeb News, Celebrity Gossip, Rumors, Scripts, Upcoming Releases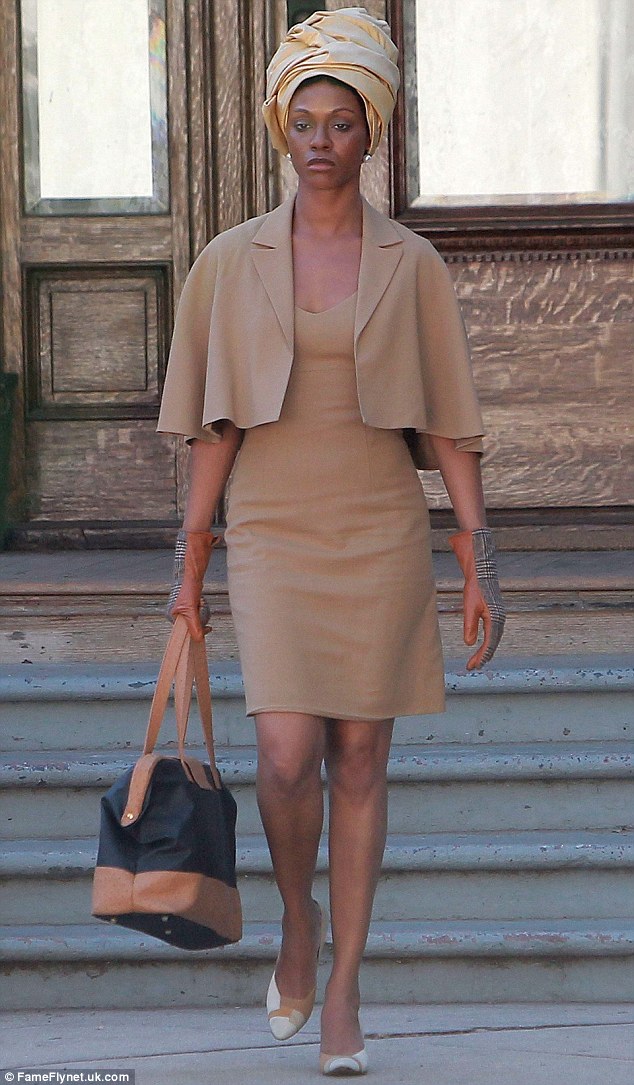 + Emma Roberts donned a blonde wig and mini skirt this Halloween, a nod to her famous aunt Julia's most iconic role from Pretty Woman.
+ Zoe Saldana was photographed on the set of her upcoming film Nina, a biopic of the famous jazz singer Nina Simone. Complete in a headwrap and beige shift dress, the actress also appears to be wearing makeup to darken her skin (many, including Simone's daughter, were upset that the light-colored actress Saldana was chosen to portray the dark-skinned legendary songstress).
+ Johnny Depp has been cast as the lead role in Inception cinematographer Wally Pfister's directorial debut, Transcendence, which will see him play a man who will be sucked into an evil computer he created.
+ Michael Fassbender will take on the lead role in the film adaptation of the popular video game Assasin's Creed, where he plays a time traveler who operates around significant historical events.
Click to continue reading Cinecast: Emma Roberts Honors Julia, Wally Pfister Casts Johnny Depp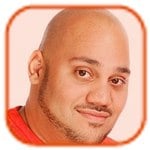 Posted by Andru Edwards Categories: Universal, Action, Science Fiction, Sequels, Filmmaking, Scripts, Upcoming Releases
Rick Jaffa and Amanda Silver will write the Jurassic Park 4 script.
The duo - who were behind Rise Of The Planet Of The Apes - have been hired by Universal to pen the screenplay in the latest instalment of the dinosaur blockbuster.
Steven Spielberg - who helmed the first three movies in the franchise - has already ruled himself out of returning to direct the motion picture, but his production partner Kathleen Kennedy remains involved, and she has always stressed that the script will be the most important element of any potential sequel.
"A great script is what it's gonna take to get a fourth Jurassic Park. We have a very high bar for ourselves because we're just like the audience, we don't wanna make the movie if there's not a reason to make the movie. So we've kind of created the dilemma ourselves because it was never intended to be a franchise, so there's an argument to be made, 'Why are you doing a fourth Jurassic Park?' So we've gotta find a good reason for why we're doing a fourth Jurassic Park and we're in the midst of working on that right now," she said at the back end of last year.
There is no release date yet for Jurassic Park 4.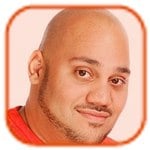 Posted by Andru Edwards Categories: Universal, Comedy, Scripts, Upcoming Releases
Mark Wahlberg says his latest movie Ted is like "Seth MacFarlane on steroids."
The 41-year-old star plays John Bennett - a grown man whose teddy bear comes to life when he is younger and never leaves his side - in the comedy movie, and the actor admits the Family Guy creator, who wrote, produced and stars as the titular character in the film, "pushes the envelope" with the motion picture's comical content.
"I think with Ted, people will not be disappointed, it's like Seth MacFarlane on steroids. It really is. I saw Family Guy and I thought, 'Wow, he's getting away with some of that stuff in a cartoon.' But now a feature film, Rated R, he pushes the envelope - there's nobody he doesn't offend either, everyone is fair game. I was down with singing and dancing on something like that."
Click to continue reading Mark Wahlberg: Ted is 'Seth MacFarlane on Steroids'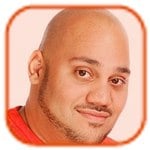 Posted by Andru Edwards Categories: Adaptation, Horror, Independent, Sequels, Thrillers, Scripts, Upcoming Releases
The Woman In Black sequel will take place during World War II, 40 years on from the action of the first film. Screenwriter Jon Croker has teamed up with author Susan Hill to develop the much-anticipated sequel for Hammer Films, The Woman in Black: Angels of Death, which will have a brand new cast.
"We are proud and honored to be working with Susan again on The Woman in Black: Angels Of Death, a wonderful new tale every bit as atmospheric and terrifying as its predecessor," commented Hammer Films president Simon Oakes.
According to Empire online, the haunted Eel Marsh House - where the action of the first movie was set - is seized by the British government and turned into a military psychiatric ward in the new film. The sequel's protagonist will be called Eve, a nurse sent to work with the disturbed patients and has to fight to save them from the evil black-clad presence. No director or cast have been lined-up as yet.
The first film starred Daniel Radcliffe as a lawyer who uncovers a terrifying secret in Eel Marsh House. The film - which was directed by James Watkins and written by Jane Goldman - has grossed $127 million worldwide to date since its release in February 2012.
© Gear Live Media, LLC. 2007 – User-posted content, unless source is quoted, is licensed under a Creative Commons Public Domain License. Gear Live graphics, logos, designs, page headers, button icons, videos, articles, blogs, forums, scripts and other service names are the trademarks of Gear Live Inc.