Check out our 2013 Holiday Gift Guide, win some awesome gadgets!
Our 2013 Holiday Gift Guide is in full swing - we are adding our recommendations daily, aimed at men, women, teens, families, techies, and more. If you need help figuring out what to get the people in your life, head on over to our Guide for some ideas. We'll even be giving away some of the items featured this year!
First up? We're giving away an iPad mini, Rdio subscriptions, and more!
Latest Video: FilmCrunch 067: Hairspray, Chuck & Larry, Premonition reviewed
Veronica Santiago and Neil Estep review Hairspray, Chuck & Larry, and Premonition in this episode of FilmCrunch.
Play Video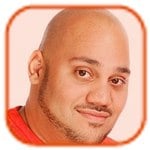 Posted by Andru Edwards Categories: Paramount, Period, Sequels, Comedy, Celeb News, Filmmaking, Upcoming Releases
Christina Applegate wants to start work on Anchorman 3.
The Anchorman 2: The Legend Continues actress - who plays sexy newsreader Veronica Corningstone in the film series - is upset it took so long to get a sequel made to the original 2004 film, and can't wait to start on another installment. "I don't want to wait nine years. I would do [another] one next year if I could," she said.
Meanwhile Steve Carrell - who stars as part of the fictional Channel 4 news team in the movie alongside Christina, Paul Rudd, Will Ferrell and David Koechner - says they shot a huge musical number for the movie, but it was later left out from the final cut: "There was an entire musical number that we spent a week shooting It was cut from the final movie. It was very good and we all thought, 'Boy, this is gonna be a real cornerstone of this entire thing,' but I guess it just took a left turn."
Click to continue reading Christina Applegate Ready to Film 'Anchorman 3'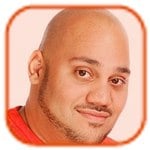 Posted by Andru Edwards Categories: Paramount, Biopics, Drama, Comedy, Celeb News, Filmmaking, Upcoming Releases
Jonah Hill has confirmed Leonardo DiCaprio was throwing up on the set of The Wolf of Wall Street.
The actor decided to take revenge on his co-star for "basically beat[ing] the c**p" out of him for six months while filming Martin Scorsese's new black comedy, and tricked Leonardo into eating so much sushi that the A-list actor was "throwing up into a waste bin."
Jonah used his improvisation skills to insist, "No, you have it," in every take of a scene in which his character was supposed to scoff the Japanese delicacy, and the raw fish obviously didn't agree with Leonardo. When asked if the Titanic hunk had got his own back yet, Jonah joked to E! News, "Well, now he is! Since you asked him that question he's probably going to beat me up again!"
Aside from the vomit-inducing prank, Jonah claims the pair got on brilliantly while making the film based on New York stockbroker Jordan Belfort's memoir and believes their chemistry shines through on screen. "No, he's the greatest. I was really happy with how [his and Leo's characters'] relationship is, you know the business partners and best friends, and I think if I didn't love and respect Leo and have that love for him, that wouldn't have come through as much as it did," Jonah explained.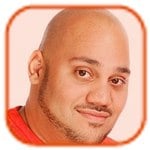 Posted by Andru Edwards Categories: Warner Bros, Comedy, Sports, Celebrity Gossip, Home Entertainment, New Releases
Robert De Niro punched Sylvester Stallone "a couple of times" while filming Grudge Match.
The Rocky Balboa star admits he wanted to take the boxing scene in the comedy movie further than acting, so he allowed De Niro, who has two Oscar Awards under his belt, to smash him across the face and knock him to the floor to make it feel like a real fight.
"I told him [De Niro], 'In here, your Oscars are not going to help you pal, you're in Rockyland.' He was very feisty, he took a good shot. It was very, very hard, the training. He hit me a couple of times because, you know, you want to get that realism. But when I saw him take some falls and I took some falls I said, 'This is getting good, this is not a joke fight,'" Stallone said.
However, the 67-year-old actor admits jumping into the ring with De Niro, 70, was harder than he thought it would be because they couldn't pull off the same stunts they could during their younger years. Although, he believes the film - which follows a pair of ageing boxing rivals who are coaxed out of retirement to fight one last time - suited him down to the ground because it was very "age appropriate." Stallone explained, "We weren't jumping around like we were 22, even though I wanted to; I wasn't able to."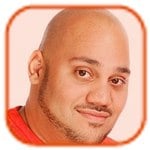 Posted by Andru Edwards Categories: Paramount, Period, Sequels, Comedy, Filmmaking, Upcoming Releases
Will Ferrell stole a bus while filming Anchorman 2: The Legend Continues.
The 46-year-old actor almost ended up behind bars after he hijacked the single-deck vehicle with his co-stars and whizzed around Atlanta, Georgia, the stunt attracted the attention of police who followed them around the city. "On a lunch break, we stole a city bus, and we were just driving it through the streets of Atlanta and the cops were chasing us. It was art imitating life. We were gone for four hours, and then we hopped out of the bus and said, 'Hey, it's us,' and everyone had a big laugh," he recalled.
Meanwhile, the funnyman admits he was surprised by Kanye West, who has a cameo appearance in the sequel, and his passion for comedy, and admired his creativity and dedication to his career: "That was really fascinating because he came on the set and he was the exact antithesis of what you thought he'd be. He was such a fan of comedy, he was almost reverential and quiet around us. He stayed for two days. He wanted to hang around the whole time, but he's probably the most prolific, creative person I've ever been around, because while he was off set he was on the phone talking about a photo shoot, he was writing down lyrics. His mind is constantly working."
Click to continue reading Will Ferrell Stole a Bus During 'Anchorman 2' Filming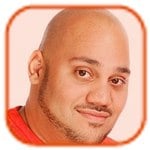 Posted by Andru Edwards Categories: Buena Vista, Disney, Lionsgate, Relativity, Universal, Warner Bros, Action, Adaptation, Adventure, Animation, Drama, Family, Science Fiction, Sequels, Comedy, Thrillers, Box Office, Celeb News, New Releases
Dwayne "The Rock" Johnson has been named 2013's top-grossing actor.
The four movies the 42-year-old star appeared in this year - Fast & Furious 6, G. I. Joe: Retaliation, Pain & Gain, and Snitch - banked a collective $1.3 billion at the global box office, putting him just ahead of second-placed Robert Downey Jr., who only released one movie in 2013, the highest-grossing production Iron Man 3, which took $1.2 billion.
Despicable Me 2 star Steve Carrell ranked third, with his work - including The Way Way Back and The Incredible Burt Wonderstone - bringing in $964 million, while WWE Superstar Dwayne's Fast & Furious 6 co-star, Riddick actor Vin Diesel placed fourth with $887 million.
Gravity and The Heat's successes with audiences helped propel Sandra Bullock to number five in the list - compiled by Forbes - with her movies grossing a total of $862 million this year. In sixth place was another Fast & Furious 6 actor, the late Paul Walker, who passed away last month after a car accident, bringing in $789 million, all of which came from the latest installment of the action franchise.
Click to continue reading Dwayne Johnson Is 2013's Top-Grossing Actor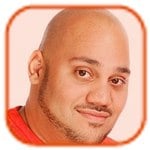 Posted by Andru Edwards Categories: 20th Century Fox, Adventure, Drama, Comedy, Celeb News, Filmmaking, New Releases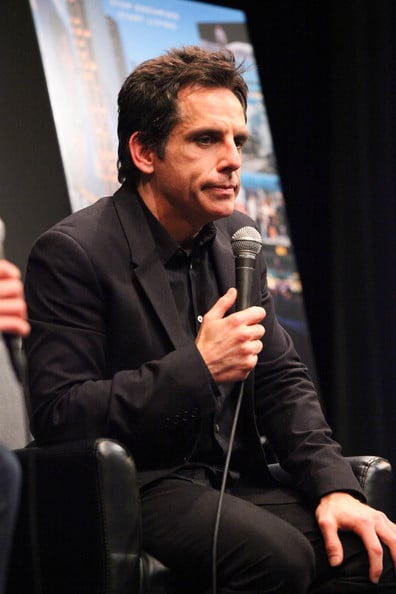 Ben Stiller doesn't think he has a "drive" for acting any more.
The actor-and-director enjoyed making his latest film The Secret Life of Walter Mitty - in which he plays the titular lead character - and he wonders if his passion behind the camera has taken over:
"I don't want to ever be dismissive of it. To be a really great actor takes as much commitment as anything. But I do wonder sometimes, for me, if I have as much drive for that these days as I do to direct, because that I don't even question. But then it's also about finding the projects, and it's much more of a commitment. But you're not limited by being cast in something, what type you are, what roles you can play, because you are who you are, which is fine, but directing to me is so many possibilities, so many worlds to explore."
Click to continue reading Ben Stiller Has No Drive for Acting Any More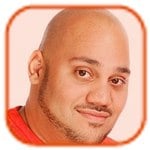 Posted by Andru Edwards Categories: Paramount, Period, Sequels, Comedy, Celeb News, Filmmaking, Upcoming Releases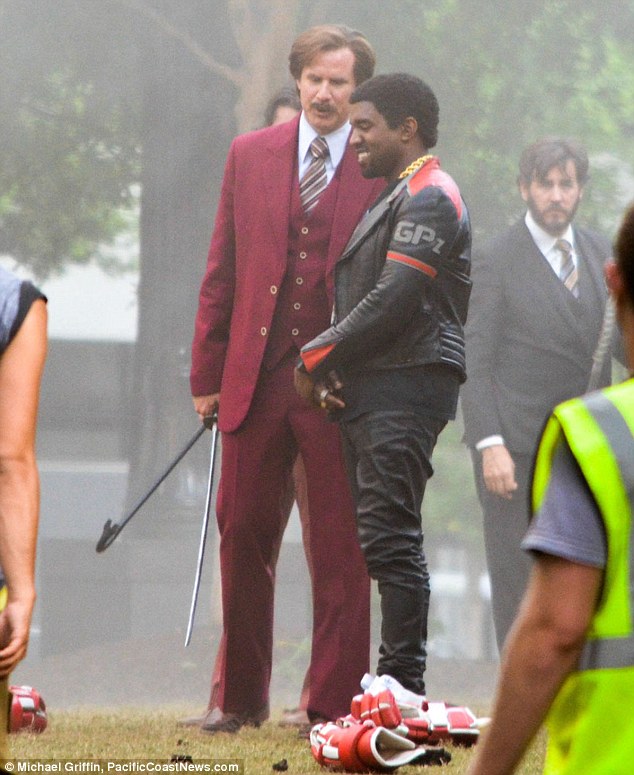 Will Ferrell tried to keep Kanye West happy on the set of Anchorman 2: The Legend Continues.
The "Black Skinhead" makes a cameo appearance in the much-anticipated comedy sequel, and Will - who plays lead character Ron Burgundy in the movie - admitted his new co-star struggled to get to grips with the filming schedule. "He was playing [his new music] through the sound department, on the speakers on set, at the park, as people were setting up for the next shot. Which was great. But then he didn't understand when it had to be turned off, when it was time to actually film. He was like, 'Hey man, what's going on?' We didn't want Kanye to get upset, but at the same time, we kind of had to film," he told Rolling Stone.
As well as giving the crew a sneak peak of his tracks, Kanye also treated them to the occasional performance, which director Adam McKay described as hilarious: "I think it was 'New Slaves' - the really strident one. Whichever one gets off on a rant. He was like, 'You guys want to listen to some new tracks?' We're like, 'Yeah, sure!' Then he started performing, and it gets to the point where he's screaming. He goes a full 100-miles-an-hour. Then he'd turn off and go, 'Anyway, thanks.' It was hilarious."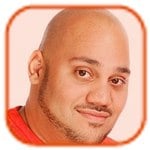 Posted by Andru Edwards Categories: New Line, Adaptation, Romance, Sequels, Comedy, Celebrity Gossip, Rumors, Upcoming Releases
Kristin Davis is hoping for Sex and the City 3.
The 48-year-old actress - who played Charlotte Yorke in the hit films and long-running HBO series - has hinted that a third movie could be on the cards as there have been multiple discussions, but nothing has been agreed yet.
"I'm going to have a little talk with [co-star] Cynthia [Nixon] the next time I see her! I don't think [a third film] is a pipe dream, there is discussion. People talk about it amongst the people who are the players, but I don't know if it will come together. It would be very exciting if it did," she said.
At present, the brunette beauty is focusing on being a mother to her two-year-old adoptive daughter Gemma and is in no hurry to throw herself back into a movie project. "The greatest luxury is being home in the morning when my daughter wakes up and not have to go anywhere. I have a beautiful home, a beautiful yard and a lot of food. If Gemma and I could just be there, I could probably go a long time without leaving," she explained.
Click to continue reading Kristin Davis Wants 'Sex and the City 3'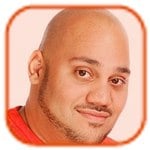 Posted by Andru Edwards Categories: Comedy, Casting, Celeb News, Upcoming Releases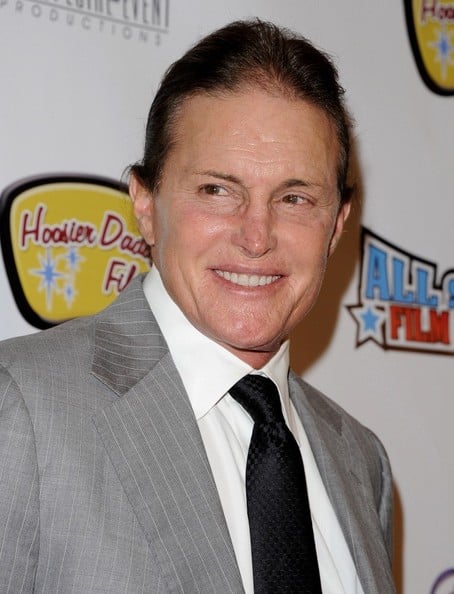 Bruce Jenner has landed a small role in a movie.
The Keeping Up with the Kardashians star, 64, has scored a part in the upcoming film, The Hungover Games, a comedy that spoofs a number of blockbusters including The Hunger Games, The Hangover and Ted.
The Olympic gold medallist, who announced his split from his third wife of 22 years, Kris Jenner, in October, is playing one of the futuristic Hunger Games play-by-play announcers alongside Kendra Wilkinson's husband, Hank Baskett, according to gossip website TMZ.com. A photograph has emerged from the set of the movie that shows Bruce, who has six children and four stepchildren including Kim Kardashian, wearing blue lipstick, perfectly shaped eyebrows and a wig.
The movie, which will also feature Tara Reid, Brandi Glanville, and Paris Hilton's aunt Kyle Richards, is expected to be released next year.
Click to continue reading Bruce Jenner Lands Movie Role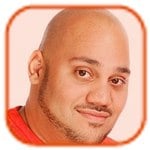 Posted by Andru Edwards Categories: 20th Century Fox, Adventure, Drama, Comedy, Awards, Celeb News, New Releases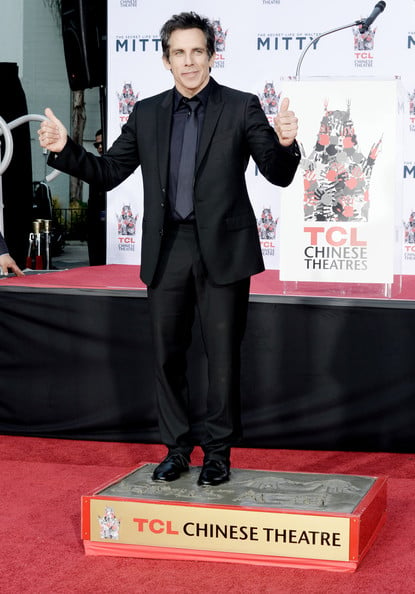 Ben Stiller cemented his hand and footprints into Hollywood history on Tuesday.
The Secret Life of Walter Mitty star cast his prints outside the iconic TCL Chinese Theatre IMAX, making him a member of an exclusive club populated by cinematic legends including Marilyn Monroe, Clint Eastwood and Rita Hayworth. Speaking ahead of casting his prints, he told BANG Showbiz, "I've always loved the history of Hollywood and the history of the movies. It's very, very meaningful to me, and to be in any way a part of it is a dream come true. I'm humbled, touched and very proud to know that wherever I go, long after I'm dead, my footprints will be here in Hollywood, being stood on by a fake Shrek posing for tourists for a dollar."
Ben - star of Night at the Museum, Zoolander and Meet the Parents as well as director of The Cable Guy and Tropic Thunder- was introduced by his movie star friend, Tom Cruise. "It's a crowning accomplishment for Ben and I think it's so appropriate today that he is here being honored at this historical event. I'm very honored to be here to announce him and give it to him. A Brilliant artist and my dear friend, Ben Stiller," he said.
Click to continue reading Ben Stiller Cemented into Hollywood History
© Gear Live Media, LLC. 2007 – User-posted content, unless source is quoted, is licensed under a Creative Commons Public Domain License. Gear Live graphics, logos, designs, page headers, button icons, videos, articles, blogs, forums, scripts and other service names are the trademarks of Gear Live Inc.