Latest Video: FilmCrunch 067: Hairspray, Chuck & Larry, Premonition reviewed
Veronica Santiago and Neil Estep review Hairspray, Chuck & Larry, and Premonition in this episode of FilmCrunch.
Play Video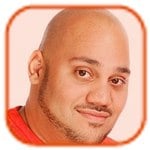 Posted by Andru Edwards Categories: Magnolia, Drama, Celebrity Gossip, Celebrity Controversy, Rumors, Upcoming Releases
Shia Labeouf will not attend the Nymphomaniac premiere in New York.
The troubled actor reportedly has a "scheduling conflict" that will see him absent from the screening of the erotic film at Museum of Modern Art (MoMA) next Thursday, the New York Post newspaper's Page Six column reports.
Though he is blaming a scheduling conflict, the 27-year-old actor has been vocal about a desire to "retire" from the public eye after he was accused of plagiarizing author Daniel Clowes' graphic novellas, Justin M. Damiano, for his short film HowardCantour.com.
Taking to Twitter earlier this year, he wrote, "In light of the recent attacks against my artistic integrity, I am retiring from all public life."
Shia made headlines in February when he stormed out of a Nymphomaniac press conference in Berlin after quoting French former soccer player Eric Cantona before arriving on the red carpet for the film's German premiere wearing a paper bag on his head that said, "I am not famous anymore."
Click to continue reading Shia Labeouf Won't Attend 'Nymphomaniac' Premiere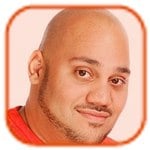 Posted by Andru Edwards Categories: FOCUS, Biopics, Drama, Period, Awards, Celebrity Gossip, New Releases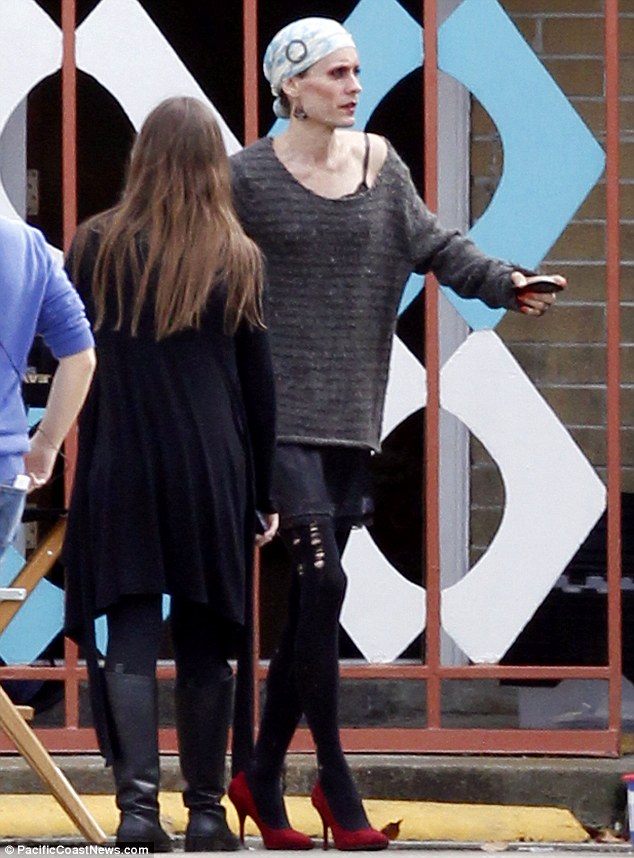 Jared Leto hasn't seen Dallas Buyers Club.
The 42-year-old actor - who picked up Best Supporting Actor for his role as transsexual AIDS victim Rayon in the movie at Sunday's Oscars - plans to watch his work eventually, but wants to "leave it alone" at present because the project was such an "intense" experience.
"I have not seen the film yet. I think one day I will watch it, because, you know, I'll be curious at some point. But it was such an intense role. It's better for me to just leave it alone right now," he said while speaking on The Ellen DeGeneres show.
Jared appeared on the show just a few hours after getting home for the night, but wasn't upset at his lack of sleep because he had enjoyed celebrating so much: "I got in at -- I think the crack ass of dawn last night, maybe 6 o'clock, 5.30. Don't feel sorry for me, this is a time to revel in it, it's a sunrise you want to see. My mother, my brother were there and one of the highlights of the night was seeing my mom dance with Madonna. You meet all these amazing people last night, whether it was Jane Fonda or Liza Minnelli..."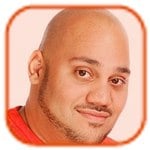 Posted by Andru Edwards Categories: FOCUS, Adaptation, Drama, Romance, Celeb News, Filmmaking, Upcoming Releases
Jamie Dornan changed the way he walks while filming Fifty Shades of Grey.
The Northern Irish actor decided to improve his strut after a dancing instructor on the set informed he looked awkward and was "quite bouncy," and applies his new heel-to-toe technique every day.
"So basically, I've always had a complex with the way I walk. I've not always been told I've got a bad walk, but someone's always commented on my walk. It's always been a bit like, 'alright. That's how you walk?'" the 31-year-old former model said.
The actor, who welcomed his first child, a baby girl, with wife Amelia Warner in December, made the discovering while taking dancing classes before shooting a scene for the film, during which his character Christian Grey twirls Anastasia Steele, played by Dakota Johnson, around the dance floor:
Click to continue reading Jamie Dornan's Christian Grey Walk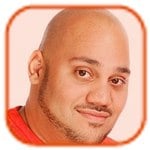 Posted by Andru Edwards Categories: Magnolia, Drama, Celeb News, New Releases
Charlotte Gainsbourg is considering quitting acting because she is finding it difficult ageing on screen.
The 42-year-old singer-and-actress - who has three children with partner Yvan Attal - finds it "distressing" to see how her looks have changed and knows she needs to "make peace" with the changes if she doesn't want to give up her career.
"I don't like aging and I can see it happening. I find it very distressing. Movies are getting hard for me. I don't want to be embarrassed by my appearance when I see myself on film. So I don't have a choice really, either I make peace with the fact that I'm aging and that my face is getting harsher, or I don't and I quit acting."
The Nymphomaniac star always thought the anxiety she experienced turning 40 would have abated by now: "I find it truly horrible, this between two ages thing - neither too old but no longer young either. I thought turning 40 was the peak, the epitome of horror, but it doesn't get better. The decline doesn't stop. I used to think only attractive people suffered from this, but I can assure you plain women like me - although I don't think I'm ugly - suffer quite hard."
Click to continue reading Charlotte Gainsbourg: Aging May Stop Me From Acting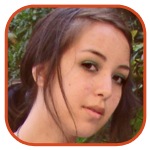 Posted by Robin Paulson Categories: FOCUS, Biopics, Drama, Period, Celeb News, New Releases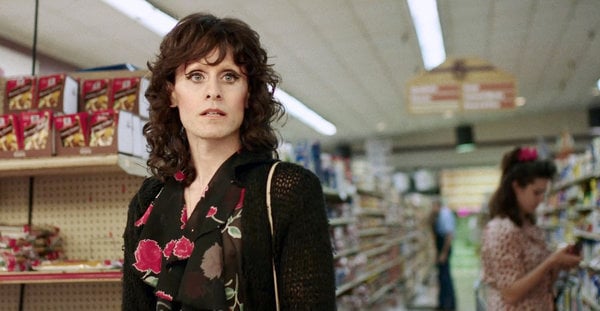 "I think it probably made a really interesting aspect of the film, to have that connection and to have Rayon have one of his heroes be Marc Bolan. That's great. Marc Bolan was an awesome person. But, for me, I made it very clear early on that I saw Rayon as a man who wanted to live his life as a woman, not someone who enjoyed putting on women's clothing. If they wanted that kind of performance - or anything glam, or anything drag queen-y - I wasn't the person for the part."
- Jared Leto speaks freely about how he didn't want to portray Rayon in Dallas Buyers Club, a role which one him an Oscar nomination this year.
(Make sure to check out other notable quotes.)
Read More
| Flaunt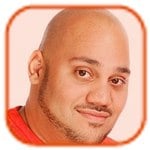 Posted by Andru Edwards Categories: Drama, Celebrity Gossip, Rumors, Scripts, Upcoming Releases
Kanye West is writing a movie role for Kim Kardashian.
The "Bound 2" hitmaker - who has eight-month-old daughter North with the Keeping Up with the Kardashians star - is teaming up with author Bret Easton Ellis for a film based on his Yeezus album and insiders say his fiancee will "definitely" be part of the cast.
"It's going to be based on the Yeezus album. That's pretty much a narrative of Kanye's life. Kanye will not appear in the movie. Kim is definitely going to be in it. The screenplay already features her character," a source said.
However, it has not yet been decided how big a role Kim will play in the movie. "They're still working on the script, so it's unclear at this point if Kim will be a major star of the movie or making a smaller cameo but her role in the movie will be pivotal. Her role is going to be very dramatic. Far from the bubbly happy persona that she's always played," the source added.
Kanye plans to direct the movie - which will be dedicated to his late mother - and "wants to be heavily involved in all aspects of production."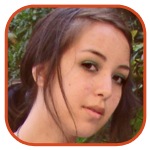 Posted by Robin Paulson Categories: Relativity, Sony, Universal, Warner Bros, Action, Adventure, Animation, Biopics, Drama, Family, Musicals, Period, Remakes, Romance, Science Fiction, Comedy, Thrillers, Box Office, New Releases
The LEGO Movie has become unstoppable!
Despite the releases of newcomers 3 Days to Kill and Pompeii, the animated family film based on a children's toy remained at the top of the box office this weekend with $31.1 million. 3 Days to Kill and Pompeii debuted with respectable earnings of $12.2 million and $10.3 million, respectively. The RoboCop remake fell one spot from its debut at number three last week with $9.8 million while The Monuments of Men also fell one spot as well to number five with $7.9 million.
Click to continue reading Box Office Breakdown: 'LEGO Movie' Kills '3 Days,' 'Pompeii'
Read More
| Box Office Mojo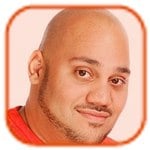 Posted by Andru Edwards Categories: Columbia Pictures, Sony, Weinstein Company, Action, Adaptation, Adventure, Drama, Period, Science Fiction, Sequels, Celeb News, New Releases
Jennifer Lawrence is going to take a year's break from acting.
The 23-year-old actress has made eight films in the past 12 months, and Harvey Weinstein - who worked with her on Silver Linings Playbook - has revealed she is about to have a much earned "rest."
"She's going to have a long break for a year where she won't do anything. It's been non-stop for her and she deserves a rest," he told The Sun.
The famed producer also defended her decision to not attend the BAFTAs ceremony, despite receiving an award for her role in American Hustle. "Jennifer is too nice and will do people favors and agrees to do a movie like American Hustle when she could have had a rest. She signed on to do Hunger Games when she was young and wouldn't have realized how much it would dominate her life. But she's a professional and always will be," the famed producer explained.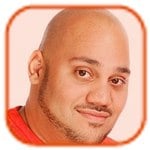 Posted by Andru Edwards Categories: Drama, Celeb News, Scripts
Leonardo DiCaprio wants to star in a stage play.
The 39-year-old actor - who was catapulted to the spotlight in 1997's Titanic - has his sights set on performing in theaters after enjoying a film career spanning two decades, and is already looking at scripts for both classic and new productions.
"I have thought about theater on and off over they years but other things keep getting in the way. Maybe now's the time," he said.
Leonardo has been nominated for a number of awards for his work over the past year - including an Academy Award for Best Actor for his portrayal of corrupt stockbroker Jordan Belfort in The Wolf Of Wall Street - but he wants to wait until after awards season before he explores theatre work further. "I'm going to get all of this - the awards and traveling - over with and maybe, just maybe, there will be a play. I've actually been looking at a bunch plays and stuff. I would love to do it," he explained.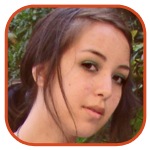 Posted by Robin Paulson Categories: Warner Bros, Action, Adaptation, Drama, Music, Musicals, Romance, Science Fiction, Sequels, Comedy, Thrillers, Awards, Casting, Celeb News, Celebrity Gossip, Scripts, Trailers, Upcoming Releases, Videos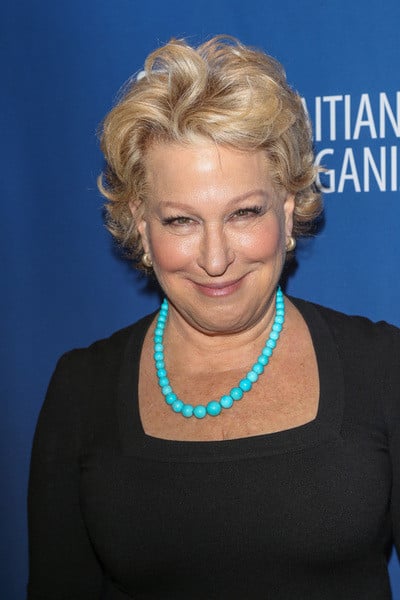 + Seth Green - whom you may recall from Robot Chicken, Family Guy, and Austin Powers - gives Larry King a compelling explanation as to why Ben Affleck is a poor choice as Batman in the upcoming Batman Vs. Superman film.
+ Bette Midler is set to appear at this Oscars this year - additionally, she'll be singing for the first time!
+ Pushing Daisies creator Bryan Fuller is in talks with Warner Bros. and Barry Sonnenfeld to adapt the short-lived (and much-loved!) ABC series into a musical for Broadway, which would star Pushing Daisies alum Kristin Chenoweth. Fuller says that he is also contemplating a film adaptation.
+ Michael Patrick King, who wrote for the Sex and the City series and directed both film adaptations, says that there's one more story to tell for Carrie, Charlotte, Miranda, and Samantha - greatly hinting at the possibility of a third film.
Click to continue reading Cinecast: Seth Green on Affleck's Batman, 'Pushing Daisies' Musical, 'SATC 3'?
© Gear Live Media, LLC. 2007 – User-posted content, unless source is quoted, is licensed under a Creative Commons Public Domain License. Gear Live graphics, logos, designs, page headers, button icons, videos, articles, blogs, forums, scripts and other service names are the trademarks of Gear Live Inc.