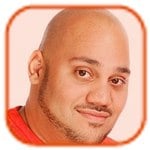 Posted by Andru Edwards Categories: Action, Drama, Romance, Comedy, Thrillers, Celeb News, Distribution, New Releases
Evan Rachel Wood has hit out at Hollywood double standards after a sex scene was cut from her new film Charlie Countryman.
The 26-year-old actress lashed out at the Motion Picture Association of America (MPAA) - which is responsible for giving new releases age-appropriate audience ratings - after learning that a scene between her and co-star Shia LaBeouf had been cut from the final version of the film after being deemed inappropriate for audiences.
"After seeing the new cut of #CharlieCountryman I would like 2 share my disappointment with the MPAA, who thought it was necessary to censor a womans sexuality once again. The scene where the two main characters make 'love' was altered because someone felt that seeing a man give a woman oral sex made people 'uncomfortable' but the scenes in which people are murdered by having their heads blown off remained intact and unaltered, [sic]" she ranted on Twitter.
Click to continue reading Evan Rachel Wood Angry Over Hollywood Sexism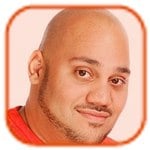 Posted by Andru Edwards Categories: Columbia Pictures, Action, Drama, Celebrity Gossip, Filmmaking, Rumors, Upcoming Releases
Brad Pitt reportedly thinks Shia LaBeouf is too serious.
The duo, who are currently filming the movie Fury in Oxfordshire, England, have always wanted to work together but allegedly aren't getting along well on set between scenes because they are so different. "Brad likes to enjoy himself on a set, but Shia is an incredibly serious guy when it comes to his performances. They have very different styles of working and it's not mixing well on a personal level, which is tough because Brad and Shia met many years ago and wanted to work together. They searched a long time until they found the right project and both were enthusiastic about the World War II army thriller," a source said.
Click to continue reading Brad Pitt Frustrated by Shia LaBeouf on 'Fury' Set?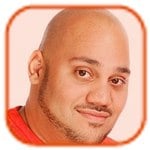 Posted by Andru Edwards Categories: Drama, Casting, Celebrity Gossip, New Releases, Rumors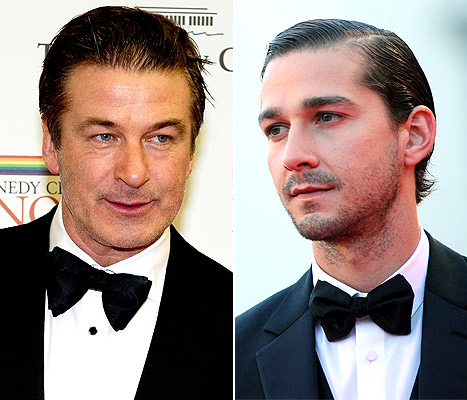 Shia LaBeouf thinks that Alec Baldwin may have got him fired from Orphans.
The Transformers actor exited the Broadway play due to "creative differences" weeks before it was due to open, and after admitting he and his would-be co-star didn't connect as "men," he acknowledged the 30 Rock star could have been instrumental in his departure from the production.
"I'm pretty passionate and impulsive, and he's a very passionate individual as well. And I think that impulsiveness and that passion makes for, ya know, some fireworks. Me and Alec had tension as men. Not as artists but as men," he told TV talk show host David Letterman. The host then suggested, "Alec went to the producers and said, 'I can't take it another day. Fire him,'" prompting his guest to reply, "I think that might've been what happened."
Click to continue reading Shia LaBeouf: Baldwin Could've Had Me Fired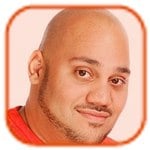 Posted by Andru Edwards Categories: Drama, Celebrity Gossip
Alec Baldwin claims that Shia LaBeouf is more like a "celebrity chef" than a serious actor.
The Lawless actor recently used Twitter to leak a string of private emails relating to his departure from the new Broadway production of Orphans, which he was due to star in with Alec. His would-be co-star has now claimed Shia is in no position to talk about the theatre as he isn't a true stage actor and has accused him of not being able to cope with the challenges of the art form.
Click to continue reading Alec Baldwin Says Shia LaBeouf's Not Right for Theatre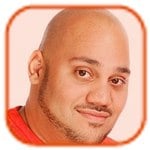 Posted by Andru Edwards Categories: Drama, Casting, Celebrity Gossip, Rumors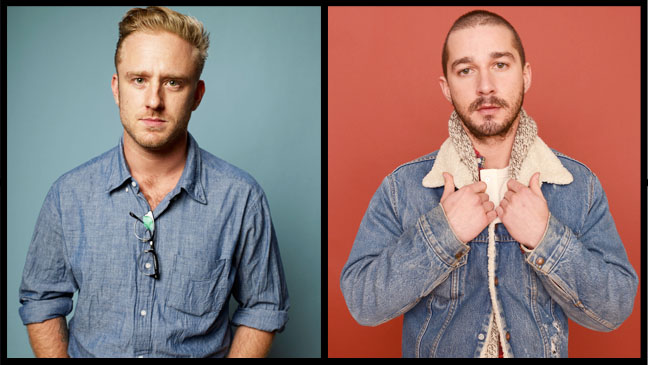 Shia LaBeouf been replaced by Ben Foster in Orphans.
The Lawless actor was due to make his Broadway debut alongside Alec Baldwin in the production - which tells the tale of two orphaned brothers who grow to regard a gangster they attempt to kidnap as a father figure - but he parted ways with the show after a week of rehearsals, leading to Alpha Dog actor Ben taking over the role of Treat.
"We are delighted that Ben will join Alec Baldwin and Tom Sturridge when rehearsals commence at Orphans tomorrow morning. He is an extraordinarily gifted actor," producers Frederick Zollo and Robert Cole said today.
Click to continue reading Ben Foster Replaces Shia LaBeouf in 'Orphans'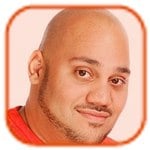 Posted by Andru Edwards Categories: Action, Romance, Comedy, Celebrity Gossip, Filmmaking, Upcoming Releases
Shia LaBeouf took hallucinogenic drugs to understand his role in The Necessary Death of Charlie Countryman.
The 26-year-old actor portrays Charlie Countryman in the hard-hitting movie which sees his character get embroiled with criminal gang while trying to be with the girl of his dreams Gabi Banyai (Evan Rachel Wood). In one scene Charlie is high on acid - otherwise known as LSD - and he was so worried about being able to accurately portray the experience he experimented with the illegal high.
When asked by MTV News if he took acid to get in the right headspace for the movie, Shia replied, "Just 'cause I'm scared. I've never done acid before." Shia made the decision to take the drug after sending tapes of his attempts to convey his character while high to Evan and taking her criticisms on board.
"I remember sending Evan tapes ... trying to conjure this and sending tapes and Evan being like, 'Yeah, that's good, but that's not, but this is, but that ain't.' Not like she's the expert on set. I'm just saying you reach out to friends and you sort of gauge where you're at. So I was sending tapes around. I'd get 50 per cents from people, and that starts creeping me out, and I got really nervous," he explained.
Click to continue reading Shia LaBeouf Took Acid for 'Countryman' Role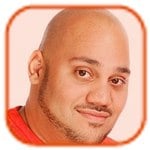 Posted by Andru Edwards Categories: Drama, Casting, Celeb News, Upcoming Releases
Shia LaBeouf is to make his Broadway debut.
The Transformers actress is to take to the stage in New York in Orphans, starring opposite Alec Baldwin, who is returning to the prestigious theatre district for the first time since his 2004 appearance in Twentieth Century.
Shia will play Treat, a young orphaned thief who lives with his mentally disabled younger brother Phillip - a role not yet cast - and goes on to kidnap wealthy older man Harold (Baldwin). However, Treat and his sibling slowly realize that in Harold, they may have found the father figure they have always wanted.
Orphans originally premiered in 1983 in Los Angeles and this will be the first time it has been staged on Broadway. Previews for the production begin on March 19, 2013 at the Schoenfeld Theatre, with official opening night set for April 7.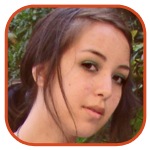 Posted by Robin Paulson Categories: Paramount, Action, Adaptation, Science Fiction, Sequels, Casting, Upcoming Releases
Transformers director Michael Bay has revealed on his blog that Mark Wahlberg will be replacing Shia LaBeouf in the fourth installment of the alien robot franchise.
"Mark is awesome. We had a blast working on Pain and Gain and I'm so fired up to be back working with him. An actor of his caliber is the perfect guy to re-invigorate the franchise and carry on the Transformers legacy," Bay wrote.
Projected for a June 27, 2014 release, Transformers 4 is expected to take a new direction in the series.
Despite the tremendous boost the franchise gave to his career, LaBeouf is most likely not too sad about being replaced, as he has recently slammed the studio system and has sworn to only pursue independent features.
Read More
| Daily Mail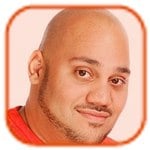 Posted by Andru Edwards Categories: Drama, Romance, Celebrity Gossip
Shia LaBeouf sent "sex tapes" to director Lars von Trier to get his role in Nymphomaniac.
The 26-year-old actor claims he showcased a different aspect of his talents to the filmmaker by sending him intimate footage of himself and his girlfriend in order to land a role in the forthcoming movie, which is expected to include scenes of real sex.
"I don't know what it's gonna be until I get out there. I know he's a very dangerous director, I know we're trying to do something different. It's not your typical film. It's about what it's about. I sent him videotapes of me and my girlfriend having sex and that's how I got the job," he said, speaking on Chelsea Lately.
Shia has previously said Lars will make the cast do everything "for real" in the movie, and anything too explicit will be "blurred." He said, "[The movie] is what you think it is. It is Lars von Trier, making a movie about what he's making. For instance, there's a disclaimer at the top of the script that basically says we're doing it for real. Everything that is illegal, we'll shoot in blurred images. Other than that, everything is happening."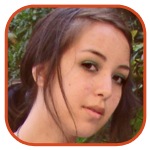 Posted by Robin Paulson Categories: Independent, Celebrity Gossip, Celebrity Controversy
Transformers star Shia LaBeouf has denounced the Hollywood studio system.
Explaining his efforts to steer his career towards more independent films, LaBeouf - who is set to star in the upcoming Lars Von Trier film Nymphomaniac - has slammed what he believes is an inability to be creative in the big-budgeted film environment.
"There's no room for being a visionary in the studio system. It literally cannot exist. You give Terrence Malick a movie like Transformers, and he's f****d. There's no way for him to exist in that world," he said.
LaBeouf did admit, however, to regretting his negative comments on Indiana Jones and the Kingdom of the Crystal Skull (which prompted his co-star Harrison ford to call him an idiot): "He [Steven Spielberg] told me there's a time to be a human being and have an opinion, and there's a time to sell cars. It brought me freedom, but it also killed my spirits because this was a dude I looked up to like a sensei."
Read More
| The Hollywood Reporter

© Gear Live Media, LLC. 2007 – User-posted content, unless source is quoted, is licensed under a Creative Commons Public Domain License. Gear Live graphics, logos, designs, page headers, button icons, videos, articles, blogs, forums, scripts and other service names are the trademarks of Gear Live Inc.