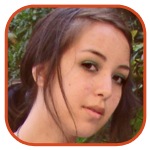 Posted by Robin Paulson Categories: Buena Vista, Columbia Pictures, Disney, Paramount, Action, Adaptation, Animation, Drama, Family, Horror, Independent, Period, Romance, Science Fiction, Sequels, Thrillers, Books, Casting, Celeb News, Celebrity Gossip, Filmmaking, Trailers, Upcoming Releases, Videos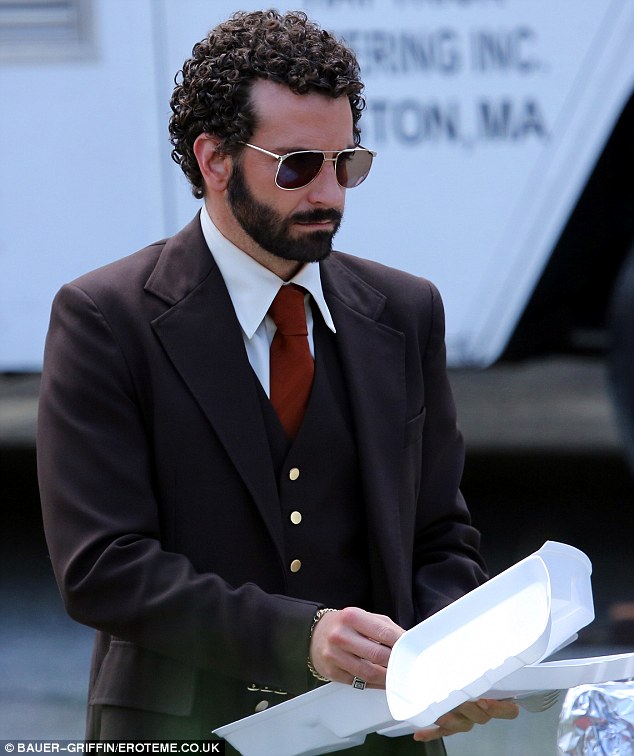 + While most actors probably would have donned a wig in his place, Bradley Cooper is dedicated to his craft. Here are some photos to prove that the curls he sports in David O. Russell's upcoming frilm American Hustle are the real deal!
+ Just as you were thinking that Tom Hiddleston was all brooded-out after playing Loki for three films, the folks behind Jim Jarmusch's upcoming Only Lovers Left Alive put out two clips of the vampire flick that prove you wrong.
+ Mad Men star is moving on up to the big screen, getting behind the camera to direct Philip Seymour Hoffman, John Turturro, Richard Jenkins, and Christina Hendricks in God's Pocket, which he adapted from Pete Dexter's novel of the same name.
+ With Fast and Furious 6 and the return of his Pitch Black character in Riddick, this year is unofficially the year of Vin Diesel and his sequels. While you're still holding out hope that xXx: The Return of Xander Cage will be finally greenlit, you can check out the trailer for Riddick here.

Click to continue reading Cinecast: Clips from Jarmusch's Latest, Bradley Cooper in Curlers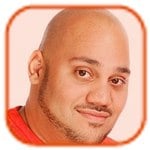 Posted by Andru Edwards Categories: Paramount, Sequels, Comedy, Casting, Celeb News, Upcoming Releases
Kanye West is to have a cameo role in Anchorman: The Legend Continues.
The 35-year-old rapper was spotted filming scenes for the comedy sequel - which stars Will Ferrell as bungling news reader Ron Burgundy - on the set in Atlanta, Georgia, on Tuesday.
Kanye was dressed in an afro wig and was seen fighting with several famous faces, including Tina Fey, Amy Poehler and Sacha Baron Cohen. Anchorman 2 will feature a host of big name stars in roles, such as Liam Neeson, Will Smith, John C. Reilly, Nicole Kidman, Jim Carrey and Jane Lynch. Meryl Streep is also hoping to make an appearance in the highly anticipated movie and has even approached returning cast member Steve Carell about getting her a part.
"Meryl told me she was a huge Anchorman fan and she'd love to have a cameo in the sequel. That could be really funny. There are going to be plenty of great cameos in this movie," Steve previously said.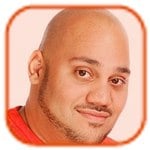 Posted by Andru Edwards Categories: Universal, Action, Sequels, Thrillers, Casting, Celeb News, New Releases
Vin Diesel says Rita Ora "kicked butt" in Fast and Furious 6. The "Radioactive" hitmaker has a small cameo appearance in the upcoming Hollywood blockbuster - which was partly filmed in the singer's hometown of London - and producer-and-star Vin was convinced she was the perfect fit for the high octane movie after meeting her on a night out.
Speaking to BANG Showbiz at the movie's world premiere at the Empire Cinema in London's Leicester Square on Tuesday night, he explained: "I was out one night and was introduced to her. We were looking for someone to kick off the most quintessential race in the movie. We wanted somebody who represented today's London and have that presence to kick off a race of that style and she was just perfect and she was game to do it. We were lucky to get her and we were lucky that she came in and kicked butt."
Click to continue reading Vin Diesel: Rita Ora Kicked Butt in 'Fast and Furious 6'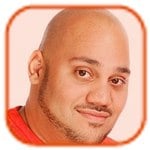 Posted by Andru Edwards Categories: Casting, Celebrity Gossip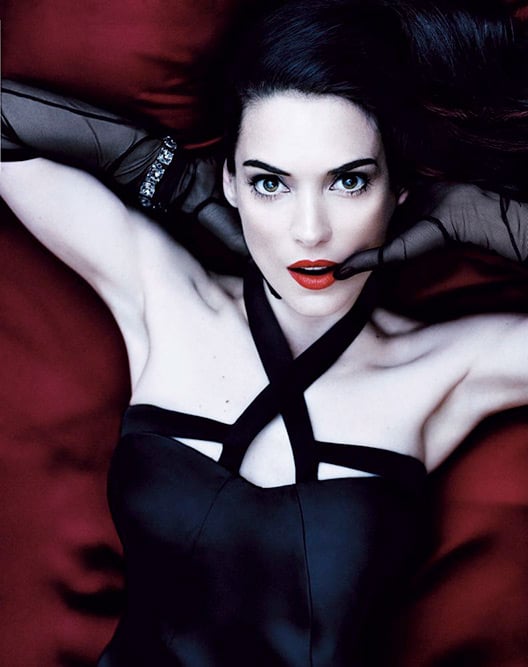 Winona Ryder was told she wasn't "pretty enough" to be an actress.
The 41-year-old actress - whose movie credits include Heathers and Edward Scissorhands - said she was discouraged from pursuing a movie career when she first started out by a casting director who felt she wasn't photogenic enough.
" was in the middle of auditioning and I was mid-sentence when the casting director said, 'Listen, kid. You should not be an actress. You are not pretty enough. You should go back to wherever you came from and you should go to school. You don't have it.' She was very blunt - I honestly think that she thought she was doing me a favor," she told Interview.
However, the Iceman star wasn't deterred from her dream career and credits her parents for giving her the confidence to "be unique."
Click to continue reading Winona Ryder: I Wasn't Pretty Enough for Movies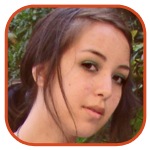 Posted by Robin Paulson Categories: Adaptation, Romance, Casting, Celebrity Gossip, Rumors, Upcoming Releases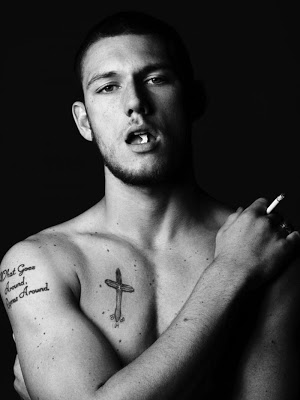 The film adaptation of controversial romance novel 50 Shades of Grey might have found its leading man.
It is rumored that director Gus Van Sant had British actor Alex Pettyfer - whom you may recall as Adam from Magic Mike - test for the role of Christian Grey, the protagonist of E.L. James' steamy romance novel. While nothing is set in stone just yet, sources say that Van Sant has had Pettyfer test a scene with an unknown actress in order to impress the film's producers.
Ryan Gosling and Zac Efron are among some of the stars whose names have been suggested for the role of Christian.
As for the role of the female lead, Anastasia Steele, both Elizabeth Olsen and Emma Watson have ruled out the possibility of accepting the part.
There's no word yet as to when the film is due to be released.
Read More
| Daily Mail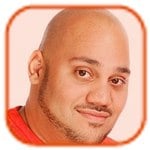 Posted by Andru Edwards Categories: Classics, Drama, Romance, Casting, Celeb News, Upcoming Releases
Orlando Bloom will make his Broadway debut in a new production of Romeo & Juliet.
The 36-year-old actor will star as the tragic hero Romeo in director David Leveaux's staging of William Shakespeare's classic love story, which will begin previews at the Richard Rodgers Theatre in New York on August 24 with an official opening date of September 19. Condola Rashad will play Juliet in the production, but director David insists he isn't trying to make a political point by casting a black actress in the role opposite a white actor as Romeo.
"They could have been any number of different ethnicities. The two actors I wanted to be together producing sparks just happened to be those two and I followed my nose in casting the families. There was nothing simple about that choice but I'm not about to turn a contemporary version of Shakespeare into a sociological or political point. We know there are families from one background or another who would reject their children getting together with someone from another group. Romeo and Juliet reject that notion. It is still the case that children try to oppose the cultural expectations thrust upon them, the rigidity of tribes, the rigidity of fundamentalism," he told The New York Times.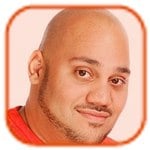 Posted by Andru Edwards Categories: Drama, Casting, Celebrity Gossip, New Releases, Rumors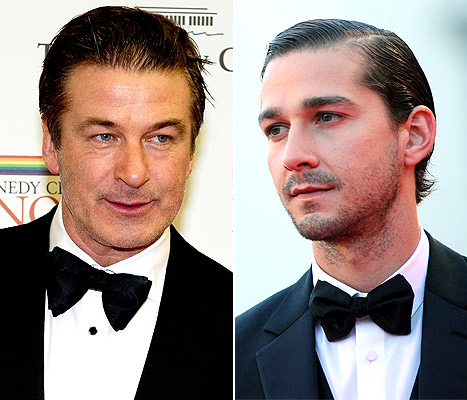 Shia LaBeouf thinks that Alec Baldwin may have got him fired from Orphans.
The Transformers actor exited the Broadway play due to "creative differences" weeks before it was due to open, and after admitting he and his would-be co-star didn't connect as "men," he acknowledged the 30 Rock star could have been instrumental in his departure from the production.
"I'm pretty passionate and impulsive, and he's a very passionate individual as well. And I think that impulsiveness and that passion makes for, ya know, some fireworks. Me and Alec had tension as men. Not as artists but as men," he told TV talk show host David Letterman. The host then suggested, "Alec went to the producers and said, 'I can't take it another day. Fire him,'" prompting his guest to reply, "I think that might've been what happened."
Click to continue reading Shia LaBeouf: Baldwin Could've Had Me Fired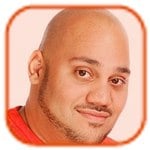 Posted by Andru Edwards Categories: Adaptation, Drama, Romance, Casting, Celebrity Gossip, Rumors, Upcoming Releases
Emma Watson doesn't want to star in the upcoming Fifty Shades of Grey movie.
While the 22-year-old actress was reported to be the frontrunner to play the female protagonist Anastasia Steele in the film - which is based on E. L. James' best-selling erotic novel of the same name - Emma isn't interested in the movie.
"Who here actually thinks I would do 50 Shades of Grey as a movie? Like really. For real. In real life (sic)," she wrote on Twitter.
The role would be a huge departure from Emma's previous movies as Anastasia is the love interest of Christian Grey, the male protagonist of the book who introduces her to the world of bondage and kinky sex.
Keira Knightley was also linked to the movie but the Pirates of the Caribbean star was equally unenthusiastic about taking on the raunchy role. When asked if her next project will be a more risque literary adaptation than she has done in the past, she replied, "No, it's not. It's not going to be Fifty Shades of Grey. You know, I normally don't like to give a definite about anything, [but] I can definitely say it will not be Fifty Shades of Grey."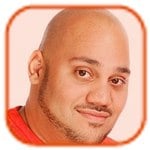 Posted by Andru Edwards Categories: Classics, Drama, Romance, Casting
Elizabeth Olsen is set to star in an off Broadway production of Romeo and Juliet.
The 24-year-old actress will make her on-stage leading role debut as Juliet in the Classic Stage Company's production, which will open the company's 2013-14 season later this year, according to E! News.
Although Elizabeth's older siblings are actresses and designers Mary-Kate and Ashley Olsen she previously insisted they never tell her how to behave or get ahead in her career: "It's always felt as though Mary-Kate and Ashley have been women, while I've been the kid. But we're very close and I look up to them a lot. I wasn't really affected by their fame until I went to college. People would expect me to be partying and all sorts of stuff. It was really strange. We've never had a conversation about [fame], but I learn by example. They try to keep their lives private and they work their asses off. People have this idea of them swanning around the world, partying, but they're at an office every day - I wouldn't be able to do what they do. They have so much pressure on them. They tell me, 'It's all about being happy with what you're working on and trying to be the best at it that you can be.'"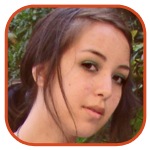 Posted by Robin Paulson Categories: Comedy, Casting, Rumors
Liam Neeson is in talks to join the cast of A Million Ways to Die in the West.
The comedy - which Seth MacFarlane co-wrote and is set to direct and star in - involves a cowardly sheep farmer who finds courage from a mysterious woman who comes to town. The farmer's courage is tested when the woman's estranged husband (expected to be played by Neeson) returns to seek revenge.
Amanda Seyfried, Charlize Theron, and Giovanni Ribisi are also set to star in the film, which will be MacFarlane's second venture into film, following Ted. Production is expected to begin in May.
Neeson was last seen in Taken 2.
Read More
| The Hollywood Reporter

© Gear Live Media, LLC. 2007 – User-posted content, unless source is quoted, is licensed under a Creative Commons Public Domain License. Gear Live graphics, logos, designs, page headers, button icons, videos, articles, blogs, forums, scripts and other service names are the trademarks of Gear Live Inc.