Latest Video: FilmCrunch 067: Hairspray, Chuck & Larry, Premonition reviewed
Veronica Santiago and Neil Estep review Hairspray, Chuck & Larry, and Premonition in this episode of FilmCrunch.
Play Video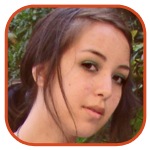 Posted by Robin Paulson Categories: Warner Bros, Action, Adaptation, Adventure, Drama, Science Fiction, Sequels, Comedy, Awards, Books, Casting, Celeb News, Celebrity Gossip, Distribution, New Releases, Trailers, Upcoming Releases, Videos
+ Even though people are still recovering from throwing their money at Star Trek Into Darkness this weekend and Iron Man 3 the two weekends before that, Warner Bros. wanted to remind them that they still ought to spend even more of it on Man of Steel, which comes out next month. Hence, the new trailer.
+ Justin Timberlake has proven to everyone each time he's showed up to the Cannes Film Festival that he's not only one of the most talented musicians, dancers, and actors around today, but that he dresses better than anyone else. No, really.
+ Now that Mandy Patinkin has signed on to star in Zach Braff's Kickstarter-funded film, stars like Kate Hudson and Anna Kendrick are taking note and jumping on the bandwagon.
+ Since it feels like years since we last heard about the film adaptation of Ender's Game, the marketing team behind the project decided to throw fans a bone by releasing a new promo poster featuring Harrison Ford and Asa Butterfield (who strangely resembles Elijah Wood in it at first glance).
Click to continue reading Cinecast: New 'Man of Steel' Trailer, Kate Hudson Cast in Zach Braff Film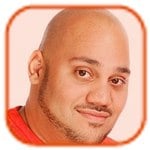 Posted by Andru Edwards Categories: Casting, Celeb News
Christoph Waltz was worried being half-Austrian and half-German would affect his career. The Oscar-winning actor almost quit acting when he was told he was unlikely to break Hollywood and would probably be cast in supporting roles as a German Nazi for the rest of his life because of his thick Austrian accent.
"I was introduced to Paul Kohner years ago, who was the most powerful agent in the 30s. He was at the end of his career and I was at the beginning of my career - he actually knew my grandfather. He said, 'Of course I can do something for you in Hollywood, that's not the problem. But you have to ask yourself, do you want to spend the rest of your life walking through the background yelling "Heil Hitler?"' And that was probably the most valuable thing he said to me. I said, 'No, thank you,' and went back to Europe."
Christoph, 56, is ironically best known for his Best Supporting Actor Oscar win for his role as Nazi Colonel Hans Landa in Quentin Tarantino's Inglourious Basterds.
Click to continue reading Christoph Waltz Worried Nationality Would Hurt His Career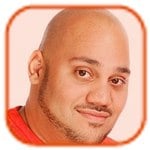 Posted by Andru Edwards Categories: Casting, Celeb News
Jessica Alba will "never stop acting."
Although the 32-year-old actress is branching out into other ventures, such as her lifestyle book The Honest Life, she'll always return to her main creative passion and since becoming a mother to Honor, five, and Haven, three, she's become "fearless" when choosing roles.
"I'm still so passionate about acting and have that as a creative outlet, and it's a big part of who I am; I'll never stop acting. [Having my kids] was the best time of my life. I love it - I feel more fearless as an actress after becoming a mother, which is quite liberating. I'm ready to take on heavier roles, where before I was nitpicky and afraid of so many things."
In 2012, Jessica launched her business The Honest Company - an eco-friendly business which specializes in organically-produced nappies, baby wipes and bath products - and she admits the launch did push her acting aside:
Click to continue reading Jessica Alba: I'll Never Stop Acting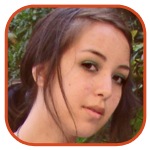 Posted by Robin Paulson Categories: Buena Vista, Columbia Pictures, Disney, Paramount, Action, Adaptation, Animation, Drama, Family, Horror, Independent, Period, Romance, Science Fiction, Sequels, Thrillers, Books, Casting, Celeb News, Celebrity Gossip, Filmmaking, Trailers, Upcoming Releases, Videos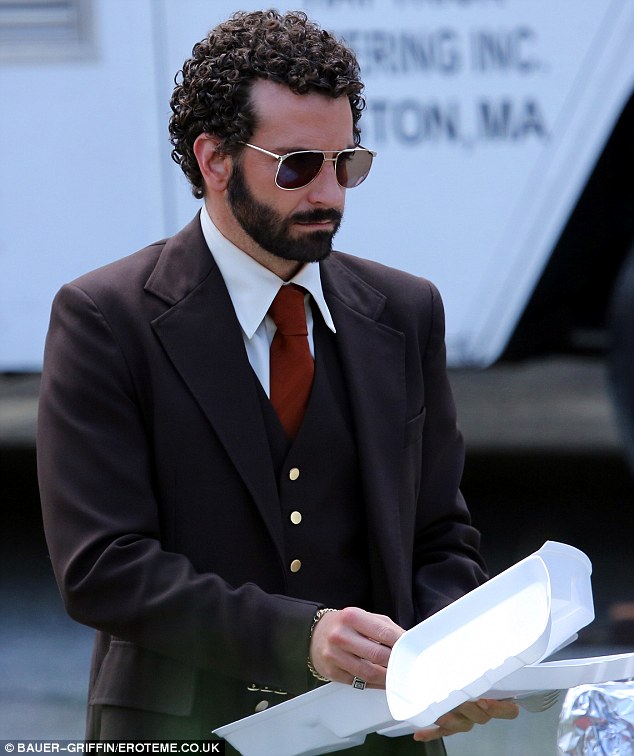 + While most actors probably would have donned a wig in his place, Bradley Cooper is dedicated to his craft. Here are some photos to prove that the curls he sports in David O. Russell's upcoming frilm American Hustle are the real deal!
+ Just as you were thinking that Tom Hiddleston was all brooded-out after playing Loki for three films, the folks behind Jim Jarmusch's upcoming Only Lovers Left Alive put out two clips of the vampire flick that prove you wrong.
+ Mad Men star is moving on up to the big screen, getting behind the camera to direct Philip Seymour Hoffman, John Turturro, Richard Jenkins, and Christina Hendricks in God's Pocket, which he adapted from Pete Dexter's novel of the same name.
+ With Fast and Furious 6 and the return of his Pitch Black character in Riddick, this year is unofficially the year of Vin Diesel and his sequels. While you're still holding out hope that xXx: The Return of Xander Cage will be finally greenlit, you can check out the trailer for Riddick here.

Click to continue reading Cinecast: Clips from Jarmusch's Latest, Bradley Cooper in Curlers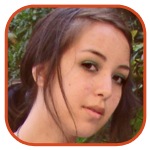 Posted by Robin Paulson Categories: Warner Bros, Science Fiction, Thrillers, Casting, Celeb News, Filmmaking, Upcoming Releases
Doctor Who star Matt Smith has ditched his bow tie, dapper suits, and tousled hair for Ryan Gosling.
The 30 year-old British actor was seen on set of Gosling's directorial debut, How to Catch a Monster. Likely trying to break out of his (much beloved) Doctor Who shell, Smith's character is a far cry from a Time Lord with his shaved head and outfits sans shirts (though I'm not complaining).
Click to continue reading Getting Into Character: Matt Smith in 'How to Catch a Monster'
Read More
| Daily Mail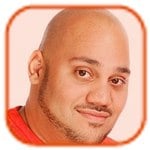 Posted by Andru Edwards Categories: Paramount, Sequels, Comedy, Casting, Celeb News, Upcoming Releases
Kanye West is to have a cameo role in Anchorman: The Legend Continues.
The 35-year-old rapper was spotted filming scenes for the comedy sequel - which stars Will Ferrell as bungling news reader Ron Burgundy - on the set in Atlanta, Georgia, on Tuesday.
Kanye was dressed in an afro wig and was seen fighting with several famous faces, including Tina Fey, Amy Poehler and Sacha Baron Cohen. Anchorman 2 will feature a host of big name stars in roles, such as Liam Neeson, Will Smith, John C. Reilly, Nicole Kidman, Jim Carrey and Jane Lynch. Meryl Streep is also hoping to make an appearance in the highly anticipated movie and has even approached returning cast member Steve Carell about getting her a part.
"Meryl told me she was a huge Anchorman fan and she'd love to have a cameo in the sequel. That could be really funny. There are going to be plenty of great cameos in this movie," Steve previously said.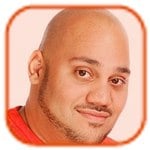 Posted by Andru Edwards Categories: Action, Adaptation, Casting, Upcoming Releases
If you weren't aware, there's a new Teenage Mutant Ninja Turtles movie in production, and April O'Neil is played by none other than Megan Fox. In fact, images of Fox on set have emerged, showing that she is sporting brown hair and a yellow jacket that stands in place of the jumpsuit of the same color that April is known for by fans of the franchise.
Teenage Mutant Ninja Turtles is being directed by Jonathan Liebesman, and stars Megan Fox in the role of April O'Neil, Alan Ritchson as Raphael, Jeremy Howard as Donatello, Pete Ploszek as Leonardo, Noel Fisher as Michelangelo, Will Arnett as Vernon Fenwick, and Danny Woodburn as Master Splinter.
Read More
| Super Hero Hype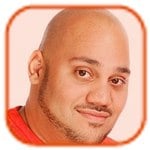 Posted by Andru Edwards Categories: Universal, Action, Sequels, Thrillers, Casting, Celeb News, New Releases
Vin Diesel says Rita Ora "kicked butt" in Fast and Furious 6. The "Radioactive" hitmaker has a small cameo appearance in the upcoming Hollywood blockbuster - which was partly filmed in the singer's hometown of London - and producer-and-star Vin was convinced she was the perfect fit for the high octane movie after meeting her on a night out.
Speaking to BANG Showbiz at the movie's world premiere at the Empire Cinema in London's Leicester Square on Tuesday night, he explained: "I was out one night and was introduced to her. We were looking for someone to kick off the most quintessential race in the movie. We wanted somebody who represented today's London and have that presence to kick off a race of that style and she was just perfect and she was game to do it. We were lucky to get her and we were lucky that she came in and kicked butt."
Click to continue reading Vin Diesel: Rita Ora Kicked Butt in 'Fast and Furious 6'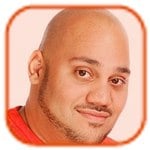 Posted by Andru Edwards Categories: Casting, Celebrity Gossip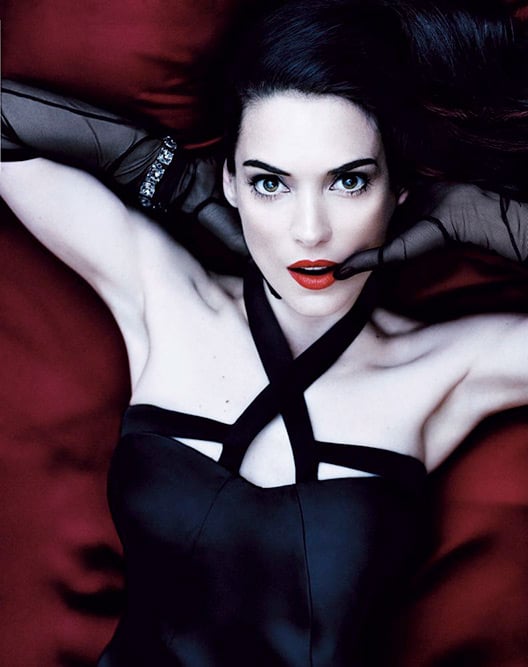 Winona Ryder was told she wasn't "pretty enough" to be an actress.
The 41-year-old actress - whose movie credits include Heathers and Edward Scissorhands - said she was discouraged from pursuing a movie career when she first started out by a casting director who felt she wasn't photogenic enough.
" was in the middle of auditioning and I was mid-sentence when the casting director said, 'Listen, kid. You should not be an actress. You are not pretty enough. You should go back to wherever you came from and you should go to school. You don't have it.' She was very blunt - I honestly think that she thought she was doing me a favor," she told Interview.
However, the Iceman star wasn't deterred from her dream career and credits her parents for giving her the confidence to "be unique."
Click to continue reading Winona Ryder: I Wasn't Pretty Enough for Movies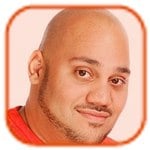 Posted by Andru Edwards Categories: Casting, Celeb News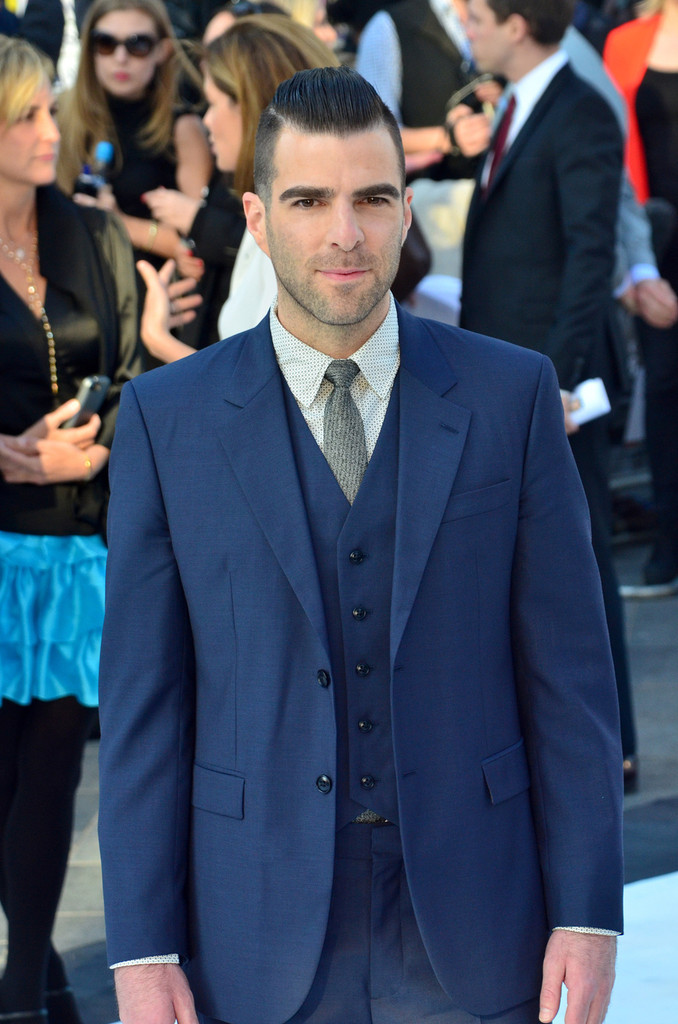 Zachary Quinto has been offered more acting jobs since coming out as gay. The Star Trek Into Darkness star - who plays Mr. Spock in the revamped franchise - is glad he opened up about his sexuality and believes it has a had a positive impact on his career.
"I haven't stopped working, I've only worked more since I came out," he told chat show host Jonathan Ross.
The actor also revealed he was encouraged to come out after a string of teenage suicides occurred in America shortly after he finished performing in a play called Angels in America, which focused on New York City during the height of the AIDS crisis: "I just felt like it was a convergence for me where I was in a position, and am in a position, for young people to look at the experience that I've had, to look at the opportunities that have been presented to me and to recognize in themselves that there is no limitation and that we live in a time where the tide is changing. For me I felt like it was the right time and the right way."
Click to continue reading Zachary Quinto Offered More Work Since Revealing He's Gay
© Gear Live Media, LLC. 2007 – User-posted content, unless source is quoted, is licensed under a Creative Commons Public Domain License. Gear Live graphics, logos, designs, page headers, button icons, videos, articles, blogs, forums, scripts and other service names are the trademarks of Gear Live Inc.