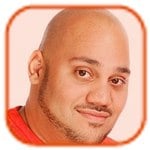 Posted by Andru Edwards Categories: Paramount, Period, Sequels, Comedy, Celeb News, Filmmaking, Upcoming Releases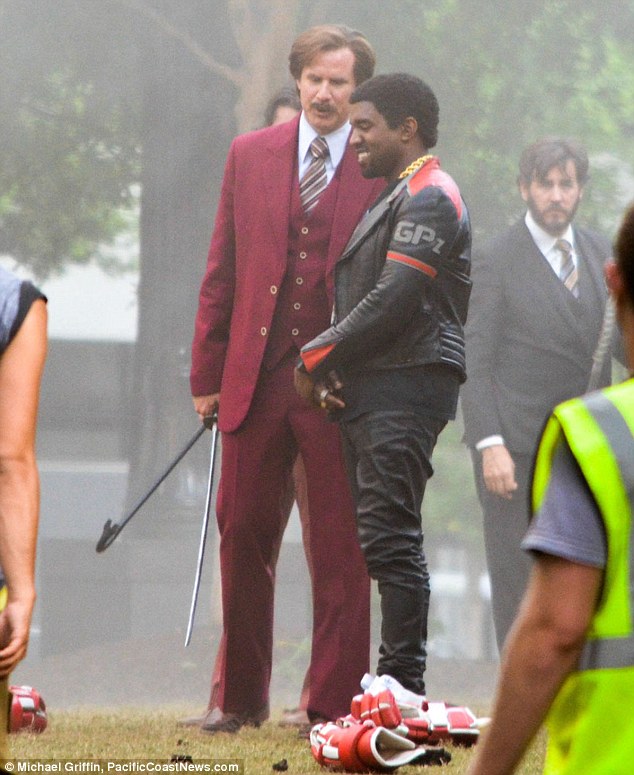 Will Ferrell tried to keep Kanye West happy on the set of Anchorman 2: The Legend Continues.
The "Black Skinhead" makes a cameo appearance in the much-anticipated comedy sequel, and Will - who plays lead character Ron Burgundy in the movie - admitted his new co-star struggled to get to grips with the filming schedule. "He was playing [his new music] through the sound department, on the speakers on set, at the park, as people were setting up for the next shot. Which was great. But then he didn't understand when it had to be turned off, when it was time to actually film. He was like, 'Hey man, what's going on?' We didn't want Kanye to get upset, but at the same time, we kind of had to film," he told Rolling Stone.
As well as giving the crew a sneak peak of his tracks, Kanye also treated them to the occasional performance, which director Adam McKay described as hilarious: "I think it was 'New Slaves' - the really strident one. Whichever one gets off on a rant. He was like, 'You guys want to listen to some new tracks?' We're like, 'Yeah, sure!' Then he started performing, and it gets to the point where he's screaming. He goes a full 100-miles-an-hour. Then he'd turn off and go, 'Anyway, thanks.' It was hilarious."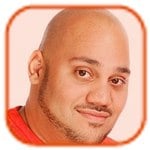 Posted by Andru Edwards Categories: Columbia Pictures, Action, Drama, Celebrity Gossip, Filmmaking, Rumors, Upcoming Releases
Brad Pitt reportedly thinks Shia LaBeouf is too serious.
The duo, who are currently filming the movie Fury in Oxfordshire, England, have always wanted to work together but allegedly aren't getting along well on set between scenes because they are so different. "Brad likes to enjoy himself on a set, but Shia is an incredibly serious guy when it comes to his performances. They have very different styles of working and it's not mixing well on a personal level, which is tough because Brad and Shia met many years ago and wanted to work together. They searched a long time until they found the right project and both were enthusiastic about the World War II army thriller," a source said.
Click to continue reading Brad Pitt Frustrated by Shia LaBeouf on 'Fury' Set?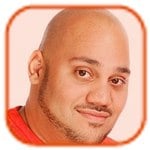 Posted by Andru Edwards Categories: Roadside Attractions, Drama, Filmmaking, Upcoming Releases
Vanessa Hudgens popped the blood vessels in her face while filming a scene where she goes in labor.
The 24-year-old star, who plays a teenage mother Apple Bailey in her forthcoming film Gimmie Shelter, felt both physically and mentally exhausted when she was in character. "Probably the most physical and emotionally draining scene was my birthing scene. I've never shot a birthing scene and I ended up popping blood vessels in my face," she told E! News.
Vanessa formed a strong connection with her alter ego and even found herself feeling strange when Apple's baby was taken away from her after they completed scenes for the movie. "It's odd, it really is. I mean, I totally had a connection with my baby - my movie baby - and I just had so much love for her but afterwards they call 'cut' and take the baby away and I'm just left there hanging," she explained.
The brunette beauty piled on the pounds for the part, but found it harder to lose weight afterwards, despite doing plenty of exercise: "Getting it off was the more difficult part. It was a lot of exercise... Just doing a lot of cardio, a lot of yoga and just really anything active."
Click to continue reading Vanessa Hudgens Injured on 'Gimme Shelter' Set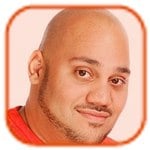 Posted by Andru Edwards Categories: Drama, Thrillers, Celeb News, Filmmaking, Upcoming Releases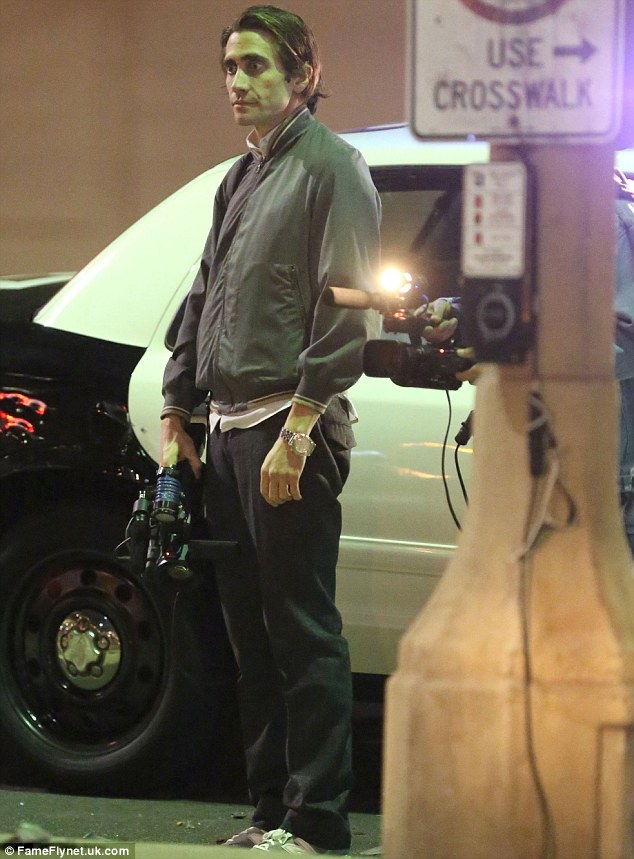 Jake Gyllenhaal was rushed to hospital after he injured his hand.
The 32-year-old actor severely cut himself while on the set of his new film Nightcrawler - in which he plays a struggling crime reporter in Los Angeles - on Wednesday and was forced to seek medical assistance.
"Jake was indeed filming Nightcrawler when during the shooting of an intense scene his character purposefully banged his hand into the mirror. Unfortunately the mirror broke and Jake's hand was badly cut up. He got numerous stitches at the ER and was released. He already returned to set for work," Gyllenhaal's rep stated.
Jake has been working hard to perfect his role and previously revealed he lost weight because his character was both "literally and figuratively hungry." He said"It takes place in a land where I think there is a desert in a lot of ways, great opulence, and at the same time, great vastness and emptiness. I knew that [Lou] was literally and figuratively hungry." In order to feel more like the character, the actor aimed to look almost skeletal and got into a "mode where I was always a bit hungry."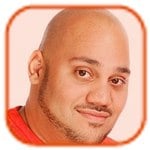 Posted by Andru Edwards Categories: Action, Adventure, Celeb News, Filmmaking, Upcoming Releases
Samuel L. Jackson won't be doing anymore nude scenes.
The Django Unchained star recently injured his shoulder whilst shooting in Germany for his new film Big Game, and he's joked that the injury has ruined his chances of stripping off in any future movies.
"When I landed on my shoulder the ligaments which hold the clavicle down snapped and my clavicle jumped up... So yeah all my topless, naked, nude scenes are done now!" he quipped.
The 64-year-old actor, who has been on a strict vegan diet for the last three months, injured his shoulder after he was thrown out of a helicopter from a staggering height, but he insists he won't let the wound put a stop to his acting career: "I was flipped from a height of about seven feet out of a freezer, which is supposedly a helicopter flying through some woods. They had a camera on one end of the freezer and I was on the other and the stuntman jumped off the freezer, the camera flipped the freezer and I went flying out of it and landed on my shoulder." He added, "I love my job, I'm fortunate enough to be sort of in demand and I get to choose some interesting things to do and hopefully that will continue."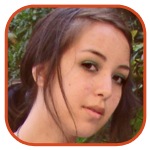 Posted by Robin Paulson Categories: Buena Vista, Disney, Adaptation, Adventure, Family, Filmmaking, Upcoming Releases
"These little kids would visit the set, and I would think, 'Oh, I am a Disney character,' so I would go over to them, and say, 'Hi there.' They would just scream. One little kid even said, 'Mommy, please make the mean witch stop talking to me.' [My daughter] Vivienne was the only 4-year-old who didn't scream when she saw me."
- Angelina Jolie talks about reactions to her costume on the set of Maleficent at Disney's D23 Expo.
(Make sure to check out other notable quotes.)
Read More
| People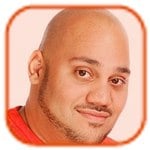 Posted by Andru Edwards Categories: Comedy, Celeb News, Filmmaking
Juno Temple says Daniel Radcliffe should be a stand up comedian.
The 24-year-old actress worked with the Harry Potter actor on indie movie Horns and revealed Daniel kept her entertained with his jokes after the director asked her to open a scene by laughing. "There was one take where there was quite a complicated shot and we had to keep redoing it to get the shot right. We had to open with me laughing and Daniel must have told me 20 to 25 jokes. It was insane. I didn't know somebody had that many jokes. It was genius. He's a stand-up comic," she told E! News.
While Juno will play Queen Elizabeth's sister, Princess Margaret, in Girls Night Out, the new movie about the sisters sneaking out of Buckingham Palace as teenagers, she admits she didn't follow coverage of the recent birth of Prince George, the future British king: "I'm happy for [Prince William and Duchess Catherine], but I'm not really good at following tabloid stuff. Anyone having a baby is a magic moment in their lives so it's very exciting but no, I'm not a royal fanatic."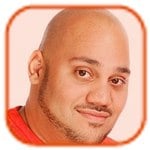 Posted by Andru Edwards Categories: Columbia Pictures, Horror, Comedy, Celeb News, Filmmaking, New Releases
Michael Cera had to lie down after Rihanna slapped him.
The "Stay" singer gave the 25-year-old actor permission to smack her butt during a scene for their new movie, This Is the End, if she could slap him in the face, and according to their director and co-star Seth Rogen, Michael had to lie down in his trailer after she hit him.
"We did maybe three or four [takes] and he asked her if he could actually slap her butt and she said he could if she could actually slap him back in the face which she did. And I think one of the times she got him in the ear and it wacked off his equilibrium and he had to go lie down in his trailer for a little bit," Rogen told Ryan Seacrest on his radio show.
The Super Bad star wrote and directed the new apocalyptic comedy in which his friends Michael, James Franco, Jonah Hill, Danny McBride, Jason Segel and Paul Rudd all play ridiculous, exaggerated versions of themselves.
Click to continue reading Rihanna Injured Michael Cera Filming 'This Is the End'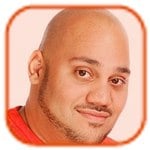 Posted by Andru Edwards Categories: 20th Century Fox, Comedy, Celeb News, Filmmaking, New Releases
Vince Vaughn and Owen Wilson loved having their kids on the set of The Internship.
The Wedding Crashers co-stars have reunited for the comedy - which sees them play interns at Google - eight years after their previous success and they were thrilled to have their young kids visit them at work.
"In Wedding Crashers we didn't have little kids visiting the set. It wouldn't have been appropriate maybe for little kids, but I think on The Internship it was nice. It was nice to have my son visit - and Vince's family," Owen said, speaking about his two-year-old son Ford, with ex-girlfriend Jade Duell.
Meanwhile, Vince- who welcomed daughter Locklyn with realtor Kyla Weber in December 2010 -added, "My daughter came to set. That was awesome. I don't know if she'll remember it. She's so young! But it always makes it fun for me."
Click to continue reading Owen Wilson Loved Having Son Visit 'Internship' Set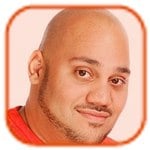 Posted by Andru Edwards Categories: New Line, Comedy, Celebrity Gossip, Rumors
Melissa McCarthy allegedly fired an extra from her new comedy for mistreating her own child.
The Bridesmaids star - who has two children, Vivian, six, and Georgette, three, with her husband Ben Falcone - reportedly had the woman, believed to be in her twenties, removed from of the set of Tammy in Wilmington, North Carolina on Monday, after she "harshly jerked" her young child, who had accompanied her to the set.
A source told gossip website TMZ.com that the young woman had been struggling to control her child, believed to be four or five years old, all morning during the shoot by a lake, for which she was being paid $58 to be appear in a scene as an extra with 200 other people. The mother eventually lost her temper and "harshly jerked" the child up in the air by the wrist and was loud enough to disrupt the production. The incident was witnessed in full by Oscar-nominee Melissa, who is directing the movie alongside her husband, and she immediately requested that her personal assistant remove the woman, saying that she wouldn't tolerate abuse on her set.
Click to continue reading Melissa McCarthy Fires Extra for Mistreating Child
© Gear Live Media, LLC. 2007 – User-posted content, unless source is quoted, is licensed under a Creative Commons Public Domain License. Gear Live graphics, logos, designs, page headers, button icons, videos, articles, blogs, forums, scripts and other service names are the trademarks of Gear Live Inc.