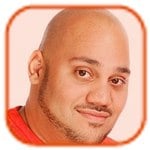 Posted by Andru Edwards Categories: Buena Vista, Disney, Action, Adaptation, Adventure, Science Fiction, Sequels, Casting, Celeb News, Upcoming Releases
Elizabeth Olsen has never been a fan of comic books.
The 24-year-old actress plays Scarlet Witch in the upcoming superhero movie The Avengers: Age of Ultron and, although she admits she's never really been one to read a comics, she insists she had heard of her alter-ego before she was handed the role.
"I'm not much of a comic book person. I like comic book movies but my brother [Trent, a screenwriter] is the comic book guy. If I'm having a meeting, I ask my brother to tell me about it. But of course I'd seen The Avengers! I've seen all the Marvel movies. I love those movies. Marvel keep the fantastical qualities but create something as realistic as they can make for this world. There's something genuinely broken. Everyone has their Achilles' heel," she said.
The screen star admits she doesn't know how she managed to secure herself the role in the Marvel movie, but doesn't think the director, Joss Whedon, hired her to wear racy outfits like the ones in the comic.
Click to continue reading Despite Being Cast in 'Avengers,' Elizabeth Olsen Doesn't Like Comics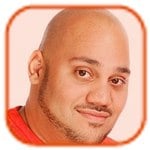 Posted by Andru Edwards Categories: Classics, Drama, Romance, Casting
Elizabeth Olsen is set to star in an off Broadway production of Romeo and Juliet.
The 24-year-old actress will make her on-stage leading role debut as Juliet in the Classic Stage Company's production, which will open the company's 2013-14 season later this year, according to E! News.
Although Elizabeth's older siblings are actresses and designers Mary-Kate and Ashley Olsen she previously insisted they never tell her how to behave or get ahead in her career: "It's always felt as though Mary-Kate and Ashley have been women, while I've been the kid. But we're very close and I look up to them a lot. I wasn't really affected by their fame until I went to college. People would expect me to be partying and all sorts of stuff. It was really strange. We've never had a conversation about [fame], but I learn by example. They try to keep their lives private and they work their asses off. People have this idea of them swanning around the world, partying, but they're at an office every day - I wouldn't be able to do what they do. They have so much pressure on them. They tell me, 'It's all about being happy with what you're working on and trying to be the best at it that you can be.'"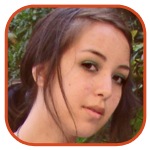 Posted by Robin Paulson Categories: Action, Adaptation, Drama, Mystery, Remakes, Thrillers, Casting, Celeb News, Filmmaking, Upcoming Releases
With her blonde hair, cherubic looks, and typically sunny disposition it was hard to believe that Elizabeth Olsen would be cast in such a dark film like the Oldboy remake. Well, lo and behold, the 23 year-old actress appears to be adjusting just fine as she slips into her role on set in New Orleans.
Sporting a barbed wire tattoo on her forearm and some darker tresses, Olsen will play Marie, a social worker who helps Josh Brolin's character figure out why he had been imprisoned for fifteen years without any explanation. The film, directed by Spike Lee, is based off both the Japanese manga and 2003 Korean film adaptation of the same name.
Read More
| Daily Mail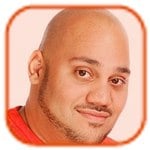 Posted by Andru Edwards Categories: Drama, Romance, Casting, Celebrity Gossip, Upcoming Releases
Elizabeth Olsen thinks that women need to watch more porn.
The actress has ruled out taking on the lead role of Anastasia Steele, a young woman who is introduced to the world of bondage and kinky sex by manipulative billionaire Christian Grey, in the movie adaptation of Fifty Shades of Grey, and thinks that its impact on society means people need to watch more porn.
"It's had a huge impact on society. Apparently rope sales have skyrocketed because women who've read the book are really getting into bondage, which is kind of great. It's such a taboo for women to actually discuss sexuality without the help of Cosmopolitan. All of a sudden, this book has become a sensation because the women reading it haven't had access to this kind of thing before. I was talking to a guy who was making a joke about it, saying, 'Clearly, these women just need to watch porn.' In a way, he's right."
While Elizabeth doesn't want the role, Emma Roberts recently revealed she would jump at the chance to star in the movie: "Everyone says read Fifty Shades of Grey. I don't really understand. But everyone on the plane was reading it, and I was like, 'I should probably just get it.' I haven't read it, I don't even understand, but yeah, it sounds awesome. Anything racy, hot. Sure, let's get hot."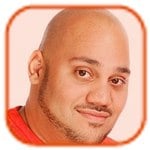 Posted by Andru Edwards Categories: Drama, Mystery, Remakes, Thrillers, Celeb News, Filmmaking, Upcoming Releases
Josh Brolin wanted to get Park Chan-wook's blessing before he agreed to sign up to the remake of Old Boy.
The actor is to star alongside Elizabeth Olsen in a new version of Park's 2003 violent thriller - which is being directed by Spike Lee - but admitted he did have some reservations beforehand.
"Spike Lee's doing Old Boy and it's different and the same. I wrote an email to Park, who I really love, when I tried to get him to direct Jonah Hex. I was like, 'If you're not completely into this, then we'll find something else to do together.' But then I said, 'I want your blessing to do Old Boy.' He wrote back this beautiful letter and it said, 'I love remakes and I think it's great, just don't do it exactly like we did.'"
Josh, 44, recently revealed the remake of Old Boy will be "severely" violent: "I think we're going to go for it, I think we're going to give 1000 per cent to this one."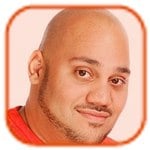 Posted by Andru Edwards Categories: Casting, Celeb News
Elizabeth Olsen loves auditioning - even though she no longer has to.
The Martha Marcy May Marlene actress admits she likes to go into a casting meeting and read aloud so she knows those behind a film know exactly what they are going to get when they work with her.
"I love auditioning. I've always liked it. It's so funny -- now I don't really audition. You have meetings and I'm like, 'I'll read for you. Do you want me to read for you?' Because I like it. I think it's an important part of the process where you get to say, 'This is what I've thought. Do you jive with it?'"
Elizabeth - who is the sister of famous twins Mary-Kate and Ashley Olsen - won a lot of critical acclaim for her role in Martha Marcy... and is now excited to "have choices'', but is finding it means she is signing up to every movie role she is being offered.
Click to continue reading Elizabeth Olsen Loves Auditioning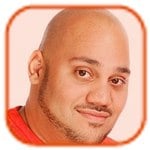 Posted by Andru Edwards Categories: Horror, Remakes, Thrillers, Casting, Celeb News, Upcoming Releases
Elizabeth Olsen is expected to take the lead female role in Old Boy.
The 22-year-old actress has been offered the part by director Spike Lee after Rooney Mara and Mia Wasikowska turned it down. The film is a new version of Park Chan-wook's classic movie and if she signs up, Elizabeth will star alongside Josh Brolin, who will take on the lead male role.
The movie focuses on a man named Joe (Dae-su Oh in the original) who is captured and imprisoned in a hotel room for over two decades (15 years in the original) with no understanding as to why. When he is suddenly released, he's told that he has just four days to determine the reason for his imprisonment with the help of Elizabeth's character Marie.
Although there is not a solid start date, shooting is planned to start "soon."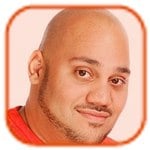 Posted by Andru Edwards Categories: Drama, Casting, Celeb News, Scripts, Upcoming Releases
Dakota Fanning is in negotiations to star in Very Good Girls.
The Secret Life of Bees actress could star alongside Anton Yelchin and Elizabeth Olsen in the directorial debut of Naomi Foner. The film tells the tale of two girls who have been best friends for life but decide they want to lose their virginity before they graduate high school. However, their relationship sours when they both fall for the same boy.
"The film deals with female sexuality and friendship in a way we haven't seen before. These girls will be stunning young girls in a couple of years, but they've struggled through high school with only each other. Most of us have been there. This is the summer where they finally get to touch real life," Naomi said, commenting on the film.
Very Good Girls is set to shoot in New York City in June.
© Gear Live Media, LLC. 2007 – User-posted content, unless source is quoted, is licensed under a Creative Commons Public Domain License. Gear Live graphics, logos, designs, page headers, button icons, videos, articles, blogs, forums, scripts and other service names are the trademarks of Gear Live Inc.