Latest Video: FilmCrunch 067: Hairspray, Chuck & Larry, Premonition reviewed
Veronica Santiago and Neil Estep review Hairspray, Chuck & Larry, and Premonition in this episode of FilmCrunch.
Play Video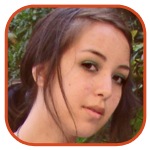 Posted by Robin Paulson Categories: Warner Bros, Action, Adaptation, Adventure, Drama, Science Fiction, Sequels, Comedy, Awards, Books, Casting, Celeb News, Celebrity Gossip, Distribution, New Releases, Trailers, Upcoming Releases, Videos
+ Even though people are still recovering from throwing their money at Star Trek Into Darkness this weekend and Iron Man 3 the two weekends before that, Warner Bros. wanted to remind them that they still ought to spend even more of it on Man of Steel, which comes out next month. Hence, the new trailer.
+ Justin Timberlake has proven to everyone each time he's showed up to the Cannes Film Festival that he's not only one of the most talented musicians, dancers, and actors around today, but that he dresses better than anyone else. No, really.
+ Now that Mandy Patinkin has signed on to star in Zach Braff's Kickstarter-funded film, stars like Kate Hudson and Anna Kendrick are taking note and jumping on the bandwagon.
+ Since it feels like years since we last heard about the film adaptation of Ender's Game, the marketing team behind the project decided to throw fans a bone by releasing a new promo poster featuring Harrison Ford and Asa Butterfield (who strangely resembles Elijah Wood in it at first glance).
Click to continue reading Cinecast: New 'Man of Steel' Trailer, Kate Hudson Cast in Zach Braff Film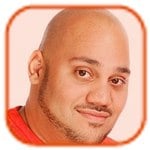 Posted by Andru Edwards Categories: Awards, Celebrity Gossip
Seth MacFarlane has confirmed he will not be hosting next year's Oscars.
The actor-and-comedian hosted this year's 85th Academy Awards and was asked to return in 2014 despite being criticized for his divisive humor making for a controversial show in February. However, the Ted director has taken to his Twitter account and announced he will not be returning to join this year's producers Craig Zadan and Neil Meron for a second year.
"Traumatized critics exhale: I'm unable to do the Oscars again Tried to make it work schedule-wise, but I need sleep. However, I highly recommend the job, as Zadan and Meron are two of the most talented producers in the business. My suggestion for host is Joaquin Phoenix," he wrote.
When news broke last month Seth had been offered the chance to lead next year's ceremony, he was said to be unsure whether to accept - particularly after he dedicated four months in preparation for this year's event.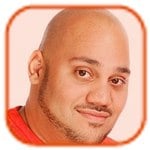 Posted by Andru Edwards Categories: Columbia Pictures, Adaptation, Drama, Horror, Romance, Sequels, Comedy, Awards, New Releases
The Twilight Saga: Breaking Dawn - Part 2 won in seven categories at the 33rd Golden Raspberry Awards in California last night. The vampire series - whose stars Kristen Stewart, Taylor Lautner and Mackenzie Foy won solo prizes - dominated at the annual ceremony, which celebrates the worst movies in Hollywood.
As well as being named Worst Picture and Worst Prequel, Remake, Rip-off or Sequel, the entire cast picked up a gong for Worst Screen Ensemble. Individually, Kristen Stewart was awarded with Worst Actress (also for her role in Snow White and the Huntsman) while Bill Condon picked up the Worst Director prize.
Meanwhile, Taylor Lautner was recognized individually with Worst Supporting Actor and collectively with Mackenzie Foy as they were named Worst Screen Couple.
Elsewhere, after he swept the boards with every award at last year's ceremony, Adam Sandler won Worst Actor for his role in That's My Boy, which beat The Twilight Saga: Breaking Dawn - Part 2 for Worst Screenplay.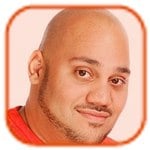 Posted by Andru Edwards Categories: Awards, Celebrity Gossip, New Releases
Ethan Hawke thinks the Oscars are "destructive."
The actor-and-screenwriter has previously received two nominations for the biggest awards in the movie business - for Best Supporting Actor in Training Day in 2002, and Best Adapted Screenplay for Before Sunset in 2004 - but he doesn't like the way the Academy Awards force films into being ranked.
"People want to turn everything in this country [America] into a competition ... So it's clear who the winner is and who the loser is. It's why they like to announce the grosses of movies, because it's a way of saying, 'This one is Number One' It's so asinine. If you look at how many forgettable, stupid movies have won Oscars and how many mediocre performers have Oscars above their fireplace. Making a priority of chasing these fake carrots and money and dubious accolades, I think it's really destructive."
Click to continue reading Ethan Hawke Calls the Oscars "Destructive"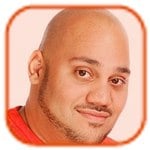 Posted by Andru Edwards Categories: Awards, Celeb News
Seth MacFarlane won't host the Oscars for a second time.
Although the Family Guy creator is preparing for his first time as host at Sunday's ceremony, he is already sure that this will be his first and only time in charge as it is such a big commitment: "It's the time commitment, I just don't think I could do it again. It will have been almost six months that I'm working on this. And I'm still going to get savaged in the press."
While he doesn't plan to return, Seth has tipped Golden Globes hosts Tina Fey and Amy Poehler to take over next year and make it a success. "Tina and Amy will do it next year and they'll get rave reviews. But I just don't know that I could do it again. I just can't take that kind of time out of my schedule. I have very little free time," he said.
Seth admitted he was drawn to the job because he knew he could mess it up. "You know if something sounds interesting and challenging and it sounds like something I could [mess] up and do badly, I'm generally interested in making the attempt. They called me and I was like 'Well this is something I could mess up pretty badly,'" he explained.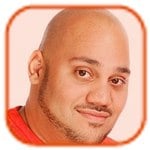 Posted by Andru Edwards Categories: Awards, Celebrity Gossip
Michael Douglas is skipping the Oscars on Sunday. The 68-year-old actor has decided not to accompany his wife Catherine Zeta-Jones to the ceremony at the Dolby Theatre in Hollywood in favor of staying home with their children Carys, nine, and Dylan, 12.
A source close to the Side Effects actress, 43, told RadarOnline.com, "Catherine is attending the Academy Awards with a family member, as Michael just doesn't feel like going. Michael will stay at home with son Dylan and daughter Carys, while Catherine will attend the ceremony and the after parties with her pal. He has been very busy of late, promoting his forthcoming biopic Liberace, as well as ringing the closing bell at the New York Stock Exchange. But Catherine looks forward to the Oscars every year. She loves the glitz and glamour of the event and wouldn't miss it for the world."
The Wall Street: Money Never Sleeps star - who has been married to the Welsh actress for 12 years - recently admitted he thinks she is "more beautiful than ever." He said, "Catherine and I are doing well. She is more beautiful than ever inside and out. I support her with everything and she is simply the best."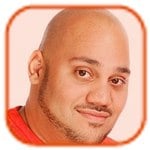 Posted by Andru Edwards Categories: Awards, Celebrity Gossip, Filmmaking, New Releases
Seth MacFarlane is aiming to bring more "edge" to this year's Oscars. The funnyman is set to host the 85th Academy Awards at the Dolby Theatre in Hollywood on February 24 and while he feels he feels it's one of the "hardest" jobs to undertake - especially after gaining a reputation from his successful work, including adult animated comedy Family Guy - Seth acknowledges he won't be able to please the entire "tough" audience of stars.
"I've set myself up for the hardest job in the world because the fans of Family Guy and Ted and the shows and whatnot that I do are expecting one thing. If I deliver that, this crowd will walk out. The whole point of their bringing me on was to give it a little bit more of an edge. You have a room full of people who are at the top of their game - they're successful, they're being honored, they're attractive - and yet this is also the group with the thinnest skin on the planet. So it's a tough group," he told reporters.
Click to continue reading Seth MacFarlane to Bring More Edge to the Oscars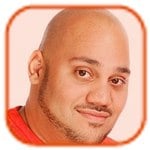 Posted by Andru Edwards Categories: Universal, Sequels, Comedy, Awards
Mark Wahlberg and Ted will present an award together at the Oscars.
The 41-year-old actor will be joined on stage at the Academy Awards later this month by the teddy bear - his Ted co-star - and producers have joked Mark only got the job thanks to Ted.
"We are happy to make it possible for Mark and Ted to make their debut appearance on the Oscar stage. And we won't deny that Ted used his pull with our host to get himself the booking," said Telecast producers Craig Zadan and Neil Meron.
Ted added he was excited but worried about how to pronounce some of the names, such as Quvenzhane Wallis, the nine-year-old actress who has been nominated in the Best Actress category for her role in Beasts Of The Southern Wild: "I'm excited to present an Oscar with Mark Wahlberg. I'm spending the next month learning to pronounce 'Quvenzhane,'" he joked.
Click to continue reading Mark Wahlberg and Ted to Present at the Oscars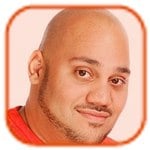 Posted by Andru Edwards Categories: Columbia Pictures, Drama, Political, Thrillers, Awards, Celebrity Gossip
Jessica Chastain becomes "vulnerable" when nominated for awards.
The flame-haired beauty recently took home the Best Actress Golden Globe for her role as CIA agent Maya in Kathryn Bigelow's political thriller Zero Dark Thirty and with other potential awards in the pipeline - including an Oscar - she feels "anything" is possible after receiving so much support from family, friends and fans.
"I don't work for awards but when you receive support and encouragement, it opens me up more, it helps me be vulnerable. I think that's why I got so emotional at the Golden Globes - to feel the support I was getting at that moment made me feel like I could do anything," she said.
Since soaring to fame after playing ditzy housewife Celia Foote in 2011's The Help - which she won numerous Best Supporting Actress awards for - Jessica ensures she focuses more on her career and avoids causing any drama in her personal life: "I really made an effort to not put myself in situations where my private life becomes more interesting than my work. Like being seen dancing on a table in a nightclub. I'm not interested in that kind of, er, acknowledgement."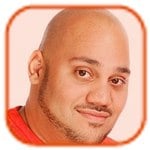 Posted by Andru Edwards Categories: Sony, Action, Music, Mystery, Sequels, Thrillers, Awards, Celeb News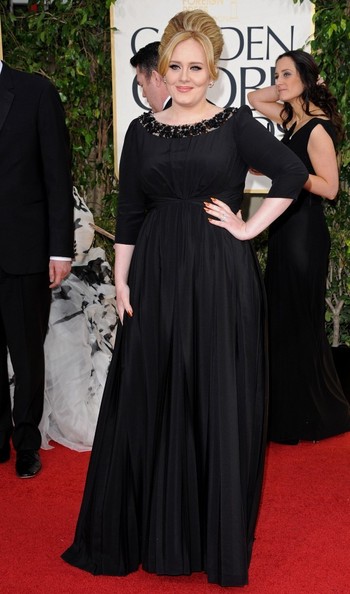 Adele will perform "Skyfall" at the Oscars next month. The 24-year-old pop star will perform the theme to the latest James Bond movie during the 85th Academy Awards at the Dolby Theatre in Los Angeles on February 24.
"It's an honor to be nominated and terrifyingly wonderful to be singing in front of people who have captured my imagination over and over again. It's something I've never experienced and probably only ever will once!" the 24 year-old singer said.
The track, which Adele co-wrote with Paul Epworth, has been nominated for Original Song and is the first Bond theme to get an Oscar nod since "For Your Eyes Only" in 1981. It has already seen success, winning the Golden Globe Award for Best Original Song earlier this month.
Craig Zadan and Neil Meron, producers of this year's Academy Awards, hailed Adele's "unique artistry." They said, "She is currently one of the most successful recording artists in the world, and we believe her performance of 'Skyfall' will be an exciting Oscar moment."
Click to continue reading Adele to Perform "Skyfall" at the Oscars
© Gear Live Media, LLC. 2007 – User-posted content, unless source is quoted, is licensed under a Creative Commons Public Domain License. Gear Live graphics, logos, designs, page headers, button icons, videos, articles, blogs, forums, scripts and other service names are the trademarks of Gear Live Inc.