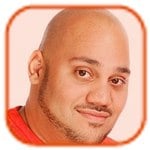 Posted by Andru Edwards Categories: Drama, Independent, Celeb News, Celebrity Gossip, New Releases
Julianne Moore believes the Hollywood lifestyle can leave people feeling "empty."
The 53-year-old actress stars in David Cronenberg's latest movie Maps to the Stars as ruthless Havana Segrand, a fading star living among the Hollywood elite, and admits the character shows what can go wrong in the movie .
"Oh, I wouldn't say she's a monster, although it's true she does behave monstrously at times. She's one of these creatures that are very common in our industry, in that all of her self-worth and affirmation is projected from outside as opposed to inside. And the longer you live that kind of lifestyle, the more empty you become, until there comes a point when you just implode," she told The Guardian.
Moore - who is married to Bart Freundlich with whom she has son Caleb and daughter Liv - also says the film industry is too age obsessed, something she refuses to subscribe to: "You know, maybe that's a danger in any profession. But in the movie business it's heightened because it's all tied up with your face and how you look and the world's perception of that. But the only people who can affirm you are your family. They are the ones who are close to you. They're the only ones who can really see you."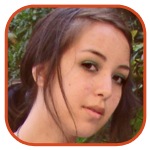 Posted by Robin Paulson Categories: Warner Bros, Action, Adaptation, Mystery, Noir, Sequels, Thrillers, Celebrity Gossip, Filmmaking, New Releases
"And certainly, I've made the horror films and people say, "Can you make a horror film also an art film?" And I would say, 'Yeah, I think you can.' But a superhero movie, by definition, you know, it's comic book. It's for kids. It's adolescent in its core. That has always been its appeal, and I think people who are saying, you know, 'Dark Knight Rises is, you know, supreme cinema art,' I don't think they know what the f**k they're talking about."
- Cosmopolis director David Cronenberg comments on The Dark Knight and the superhero film genre.
(Make sure to check out other notable quotes.)
Read More
| Next Movie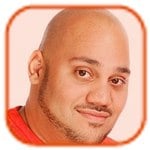 Posted by Andru Edwards Categories: Drama, Foreign, Casting, Filmmaking, New Releases
Robert Pattinson was cast in Cosmopolis because he didn't understand it.
The British actor plays billionaire tycoon Eric Packer in the movie - set in a futuristic New York, which is in turmoil because of the decline of capitalism - and thinks being "lost and confused" when reading the script worked in his favor.
"It's funny, I kept saying when I read it, 'I can't understand,' I told David [Cronenberg, director] I didn't understand it. I kind of still, I watch it and I want to imagine something else, and I guess that's how I was trying to play it, like just imagining something as something else the whole time, and not being able to identify it. David quite quickly realized that what he liked was when I didn't have any idea what I was doing, like I mean I was sort of sitting there, completely lost and confused, and he was like, 'That was the one!'"
Click to continue reading Robert Pattinson Didn't Understand Cosmopolis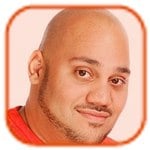 Posted by Andru Edwards Categories: Drama, Foreign, Celeb News, Filmmaking, Scripts, Upcoming Releases
Robert Pattinson spent two weeks "worrying" about playing a billionaire in Cosmopolis.
The Twilight actor locked himself in his hotel room for a fortnight prior to shooting the drama movie - which sees him play Eric Packer, a multi-billionaire Wall Street CEO - but he was calmed down by director David Cronenberg who reassured him that his talent would bring out the best in his alter-ego.
"The preparation, I kind of spent two weeks in my hotel room worrying and confusing myself. I remember the weekend before we started shooting, I called David to talk to him about it, to ask him 'one question' like, 'Want to talk about the movie for a bit?' So then I went round to David's house and he said, 'It doesn't really matter. Let's just start, then something will happen.' I think Eric Packer's impossible to approach like you would a normal character."
The 26-year-old star felt the film script was more like lyrics from a song which he found "easier" to comprehend and as a result he didn't want to alter any of the words.
Click to continue reading Robert Pattinson Worried About Cosmopolis For Two Weeks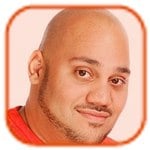 Posted by Andru Edwards Categories: Adaptation, Drama, Foreign, Thrillers, Celeb News, Filmmaking, New Releases
Robert Pattinson refused to bare all for his new movie.

The British heartthrob stars in David Cronenberg's Cosmopolis, and although he is a huge fan of the director and had promised to do anything he asked, he drew the line at frontal nudity.
"Five minutes before we filmed, David told me, 'I want to see the bottom of your balls on the top of the frame.' At the moment, I reminded myself that I would do anything for him. So I went back to see him and told him that wouldn't happen. He took it really well. At the start, it's a very bizarre scene that you won't see again in another movie, I promise," he said.
While he enjoyed making the movie - based on the novel by Don DeLillo - he admitted he was anxious he wouldn't be good enough for the role: "I spent two weeks in a hotel room worrying and confusing myself."
Click to continue reading Robert Pattinson Refused to Bare All for Cronenberg Film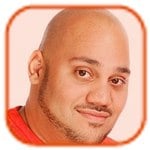 Posted by Andru Edwards Categories: Celeb News, Celebrity Gossip, Filmmaking
Viggo Mortensen believes an actor's performance can be ruined by editing.
The A Dangerous Method actor revealed he was shocked when watching a film he had made to find that the director had cut his lines and put in a whole new sentence by putting together words he had said in other scenes.
''A director decided he didn't like me saying what he had shot and took words I'd said on other scenes and cobbled a new sentence together. I was stunned.''
Filmmaker David Cronenberg who has worked with Viggo on three movies, crime thrillers A History of Violence and Eastern Promises and most recently A Dangerous Method, admitted directors do have the power to completely change an actor's performance in the editing suite: "I spend weeks with the actor in the editing room, looking at every nuance. Even the rhythm of their breathing as they speak. It can really reshape a performance. You hear people say, 'My performance was destroyed in the editing room' It can actually happen."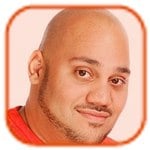 Posted by Andru Edwards Categories: Sony, Biopics, Drama, Celeb News, Filmmaking, New Releases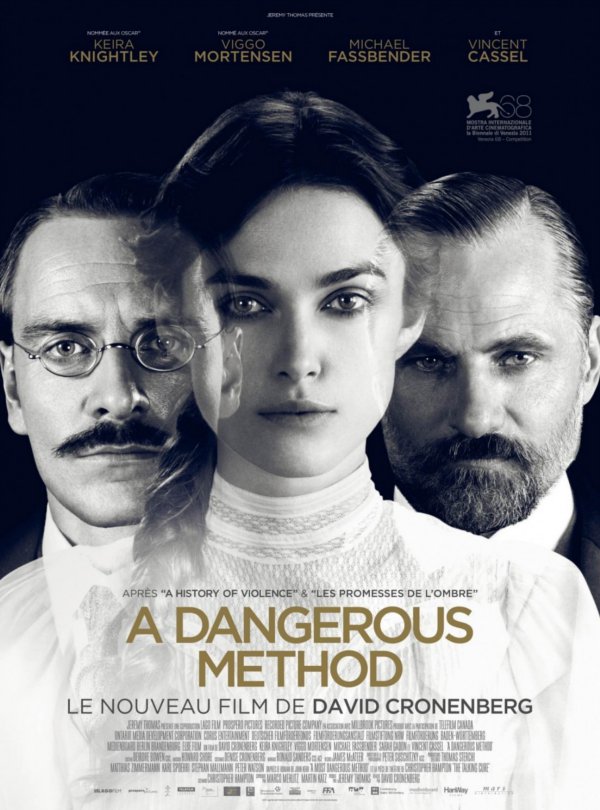 David Cronenberg feels his movies are "totally irrelevant" to him. The director - who is renowned for making films in the body horror genre, which explores people's fears of transformation - isn't worried if there are no links between any of his films because he sees them as standalone projects.
"The movies I have done are totally irrelevant to me - I don't worry about a connection because I'm making the movie and it will be there."
But in his latest directed movie A Dangerous Method - which tells the story of the intense relationship between psychiatrist Carl Jung (Michael Fassbender) and his psychoanalyst mentor Sigmund Freud (Viggo Mortensen) - David thinks there is an association between the graphic nature of the motion picture and his other films: "You could say, well, Freud insisted on the reality of the human body at a time when people didn't want to know about the body and covered it up with many layers of clothes. Freud talked about penises and vaginas and anuses and excrement and child abuse and incest. That connects this movie to my other movies."
Click to continue reading David Cronenberg: 'My Movies Are Irrelevant to Me'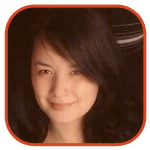 Posted by Veronica Santiago Categories: 20th Century Fox, Columbia Pictures, Paramount, Warner Bros, Action, Adaptation, Adventure, Animation, Classics, Drama, Foreign, Independent, Music, Remakes, Science Fiction, Thrillers, Casting, Celeb News, Rumors, Upcoming Releases, Videos
Predator: Who better to play the new Arnold Schwarzenegger…than Adrien Brody? The Oscar winner (The Pianist) was recently announced as the star of Predators, a reboot of the 1987 sci-fi thriller. The movie, which is being produced and co-written by Robert Rodriguez, will have Brody leading the group being hunted down by alien trackers. Others cast in the Nimrod Antal film include Topher Grace, Alice Braga, Walt Goggins and Danny Trejo. The production will debut on July 9, 2010.
Click to continue reading Remake News: Predator, Highlander and More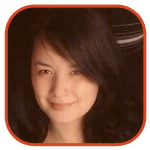 Posted by Veronica Santiago Categories: 20th Century Fox, Disney, Paramount, Action, Adventure, Drama, Family, Science Fiction, Sequels, Comedy, Casting, Rumors, Upcoming Releases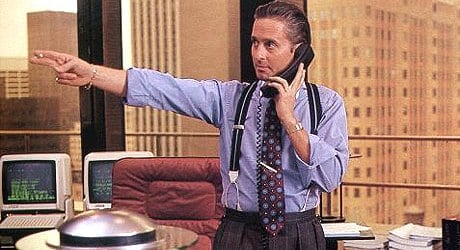 Wall Street: Michael Douglas will soon be reprising his Oscar-winning role in the classic tale of corporate greed. The actor will be reteaming with his old Wall Street director (Oliver Stone) for the sequel set twenty years later. (The original actually premiered 22 years ago.) Gordon Gekko, fresh from prison, is now facing a new economy and aiming to train a new protege. (Shia LaBeouf is currently in talks for the trainee role.) Production on Wall Street 2 may begin this summer.
Click to continue reading Sequel News: Zoolander, Wall Street, Eastern Promises and More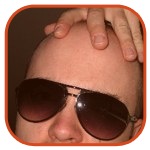 Posted by Johnny Mercedes Categories: 20th Century Fox, DreamWorks, MGM, Paramount, Sony, Universal, Warner Bros, Action, Adaptation, Animation, Classics, Drama, Family, Horror, Independent, Romance, Science Fiction, Sequels, Comedy, Thrillers, Home Entertainment, Lists, New Releases, Upcoming Releases
The war between Blu-ray and HD DVD rages on, but this week the battle looks particularly one-sided.
HD DVD has only one exclusive release this Tuesday (and not even a very good one), which can't counter-balance the nine exclusive Blu-ray titles. Now, one could see this as merely a slow week for the format's proponents—Universal has the one title, and Paramount has zilch—or maybe Fox, Sony and MGM have simply realized that the holidays are fast approaching, and that … well, this is a war! Whatever the case, HD DVD loyalists will find little to drool over this week. As for the Blu-ray fans, they'll find three day-and-date releases plus a high-def 28 Days Later to supplement its impressive new-release sequel.
Have a look at this week's HD releases after the jump.
Check out this week's standard-definition releases,
or take a look at the TV-on-DVD titles.
Click to continue reading This Week on HD DVD and Blu-ray: October 9, 2007
© Gear Live Media, LLC. 2007 – User-posted content, unless source is quoted, is licensed under a Creative Commons Public Domain License. Gear Live graphics, logos, designs, page headers, button icons, videos, articles, blogs, forums, scripts and other service names are the trademarks of Gear Live Inc.