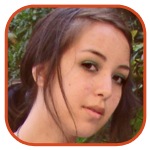 Posted by Robin Paulson Categories: Foreign, Horror, Science Fiction, Thrillers, Filmmaking, Upcoming Releases
"In the end, the nude scene was a bigger deal for her than it was for me. I'm totally comfortable in my own skin. The worst part was that I was bloody cold."
- Adam Pearson, who suffers from genetic disorder neurofibromatosis, revealed that he had no problem filming a nude scene with Scarlett Johansson for the sci-fi thriller Under the Skin.
(Make sure to check out other notable quotes.)
Read More
| Daily Mail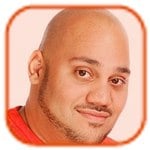 Posted by Andru Edwards Categories: Buena Vista, Disney, Action, Adaptation, Adventure, Science Fiction, Sequels, Celebrity Gossip, Filmmaking, Rumors, Upcoming Releases
Scarlett Johansson's pregnancy could delay filming for The Avengers: Age of Ultron.
The 29-year-old actress is reportedly due to welcome her first child into the world with her fiance Romain Dauriac, 31, in August, but shooting for her upcoming movie, which kicks off on April 5, may need to be re-scheduled to fit around her growing baby bump.
The blonde beauty plays Natasha Romanoff in the superhero film, which sees her squeeze into a figure-hugging catsuit and bosses are reportedly keen to shoot her scenes as soon as possible. "Shooting for the superhero sequel will need a bit of rearranging. They're going to fast-track her scenes," a source said.
Meanwhile, Scarlett and Romain's baby news comes just six months after the French creative agency boss popped the question with a vintage Art Deco ring last year. However, the Captain America: The Winter Soldier star has previously said she and Romain don't want to "rush" tying the knot as "being engaged is an exciting time to enjoy and to really savor."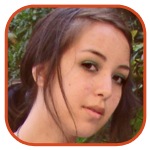 Posted by Robin Paulson Categories: Buena Vista, Disney, Fox Searchlight, MGM, Lionsgate, Warner Bros, Action, Adventure, Biopics, Classics, Drama, Period, Remakes, Romance, Science Fiction, Sequels, Comedy, Sports, Thrillers, Awards, Casting, Celeb News, Celebrity Gossip, Distribution, Scripts, Trailers, Upcoming Releases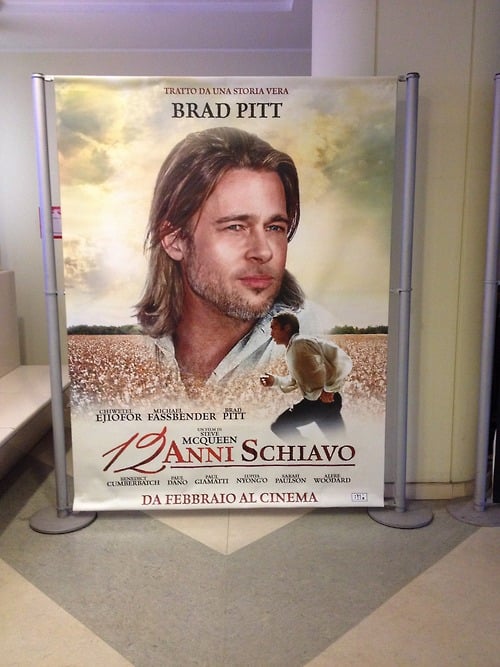 + After a Tumblr user in Italy questioned a 12 Years a Slave poster featuring Brad Pitt (whose role in the film - despite his producing credit - is minimal), Lionsgate released a statement claiming that the advertisements (another similar one featured Michael Fassbender, who is also a supporting actor) were unauthorized and not approved by the filmmakers.
+ Saving Mr. Banks director John Lee Hancock has been picked to rewrite the Magnificent Seven remake, which Tom Cruise was previously attached to work on. No word yet as to who is set to replace Cruise.
+ In doing promotional rounds for his latest film 47 Ronin, Keanu Reeves ruled out any participation from him in the upcoming Point Break remake.
+ Fortunately for Bill & Ted's Excellent Adventure fans, Reeves did state that he's open to doing a third film, which would follow Bill & Ted's Bogus Journey.
Click to continue reading Cinecast: 'Magnificent Seven' Rewrite, Keanu on 'Bill & Ted' Sequel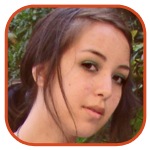 Posted by Robin Paulson Categories: Adaptation, Foreign, Science Fiction, Thrillers, New Releases, Trailers
Remember when Scarlett Johansson was channelling her inner 90's goddess around Glasgow? Well now you can check out the fruits of her fashionable labor in the trailer for Jonathan Glazer's (Sexy Beast) latest film Under the Skin.
In what looks to be a cross between Silence of the Lambs and a David Lynch film, the sci-fi thriller - set to screen at the Venice Film Festival tomorrow - centers on an alien (Johansson) who preys on victims in the Scottish highlands. The movie, which is adapted from Michel Faber's novel of the same name, premiered in the States at last week's Telluride Film Festival.
Read More
| Jezebel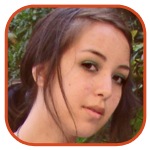 Posted by Robin Paulson Categories: Biopics, Drama, Political, Casting, Celebrity Gossip, Rumors, Upcoming Releases
The list of actresses rumored to be in the running to portray Senator Hillary Clinton in Rodham has just been shortened by one.
When answering questions at a press conference for the charity event Sound of Change in London last night, Jessica Chastain made it clear that she is not being considered for the role. "No, that's actually not true. I found out about the project online, but, yeah, there's a lot of stuff out there," she said.
Reese Witherspoon, Amanda Seyfried, and Scarlett Johansson are among the other actresses believed to be in the competition for the coveted role. The Spectacular Now director James Ponsoldt will helm the biopic and has already spoken generously about the actresses in the running: "They're all wonderful actresses. We're very fortunate that a lot of really great actors are interested in playing these roles. We're in an enviable position."
Rodham will focus on Clinton's early days in Arkansas during the Watergate scandal.
Read More
| Huffington Post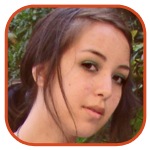 Posted by Robin Paulson Categories: Romance, Comedy, Trailers, Upcoming Releases, Videos
After having lived most of his life as an actor and spending the last several years building up his production company, HitRecord, Joseph Gordon-Levitt has finally gotten behind the camera for a film in which he also wrote and stars (naturally): Don Jon. The film - which also stars Scarlett Johansson, Tony Danza, and Julianne Moore - is a romantic comedy about romantic comedies. Scarlett's character, obsessed with romantic comedies and Hollywood's idealization of love, falls into a relationship with Joseph's character whose notion of love is the opposite, fueled by his obsession with porn.
If you can get past the fact that JGL's character looks like he just came from the set of Jersey Shore (which you undoubtedly should, because the movie looks like a fun and entertainining examination about love), you can mark your calendar for the film's theatrical release: October 18.
Read More
| Apple Trailers via YouTube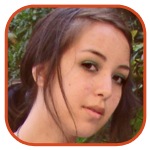 Posted by Robin Paulson Categories: Adaptation, Drama, Celebrity Gossip
"[His butt] is really one of the brighter points of my life. I have asked Ben at times, when I was having a more difficult day, to just leave it out there for a couple more moments, just to brighten my day a little bit... I think it adds a little bit of hope in an otherwise dismal situation."
- Scarlett Johansson talks about admiring her Cat on a Hot Tin Roof co-star Ben Walker, who spends a large amount of time during the play in a towel (and occasionally without even that).
(Make sure to check out other notable quotes.)
Read More
| People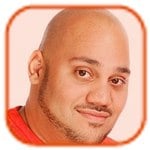 Posted by Andru Edwards Categories: Universal, Adaptation, Classics, Drama, Music, Musicals, Period, Casting, Celeb News, New Releases
Scarlett Johansson tried out for Anne Hathaway's role in Les Miserables.
The 28-year-old actress was keen to take on the part of tragic Fantine in Tom Hooper's big screen version of the hit musical but thinks Anne was the correct choice. When asked if she had auditioned, Scarlett said, "Yes, I did. I sang my little heart out. The jazz hands kid inside me was just over the moon! I auditioned with laryngitis. I did everything I could to, like, not have laryngitis. I think, looking at the film now, there's no possible way I ever could have topped that performance [by Anne Hathaway]. It was perfect and I think fateful and meant to be."
It wasn't the first time Scarlett had auditioned for a part in the famous musical. When she was younger she went for the role of Fantine's eight-year-old daughter Cosette, so the story has always been close to her heart.
"But, yes, the audition itself brought back so many memories of auditioning for Les Mis for the young Cosette and it was fun for me to revisit that," she said.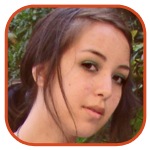 Posted by Robin Paulson Categories: Adaptation, Foreign, Science Fiction, Celeb News, Filmmaking, Upcoming Releases
Scarlett Johansson gets in touch with her inner 90s fashionista on the Glasgow set of Jonathan Glazer's upcoming sci-fi flick, Under the Skin.
Thankfully Johansson didn't take a dramatic, permanent route for her new hair color, opting instead for a brunette wig to hide her blonde tresses. What do you think of her new look?
Read More
| People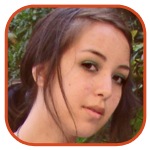 Posted by Robin Paulson Categories: Fox Searchlight, Biopics, Drama, Period, Casting, Upcoming Releases
Jessica Biel and Scarlett Johansson channel a couple of classic Hollywood starlets in the upcoming biopic of Alfred Hitchcock -- here's a sneak peek at the pair's transformations into the two actresses of Psycho.
"Hitchcock dressed her up in a wig and did everything could to make the beautiful Vera Miles look frumpy. What Hitch tried to do to Vera we tried to do to Jessica, and the results were equally ridiculous. It is not possible to make Jessica Biel dowdy," said Hitchcock director Sacha Gervasi.
Click to continue reading Getting Into Character: Jessica Biel and Scarlett Johansson in Hitchcock
Read More
| People

© Gear Live Media, LLC. 2007 – User-posted content, unless source is quoted, is licensed under a Creative Commons Public Domain License. Gear Live graphics, logos, designs, page headers, button icons, videos, articles, blogs, forums, scripts and other service names are the trademarks of Gear Live Inc.