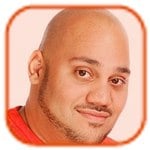 Posted by Andru Edwards Categories: Warner Bros, Sequels, Comedy, Celeb News, New Releases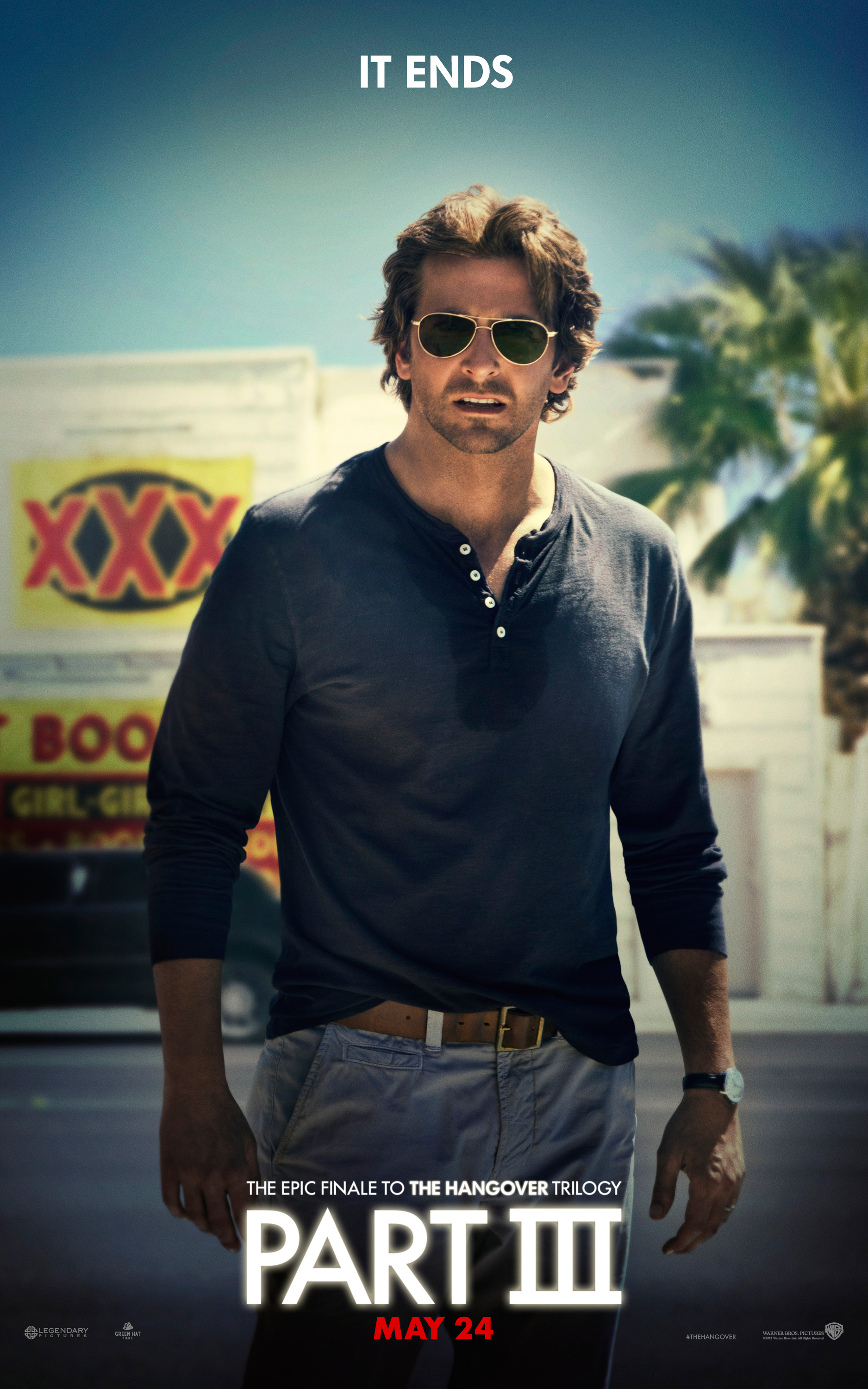 Bradley Cooper is "grateful for" The Hangover franchise.
The 38-year-old actor - who plays Phil Wenneck in the movie series - will miss working with co-stars Zach Galifianakis, Justin Bartha and Ed Helms and director Todd Phillips but says he is happy they were able to complete the trilogy.
"The good thing is, we got three movies out of it. That's the icing on the cake. It's sad. We're all pretty grateful. The third one, we were conscious of the fact it's rare that a comedy series gets three movies. I miss working with them. Hopefully they'll be in my life for a long time. I loved Phil. I love that character. I feel a state of gratitude. When we made the first movie, we had no idea that there'd be another two, so this is all kind of a bonus. "
The film sees the Wolfpack gang - comprised of Bradley, Zach, Justin and Ed - head back to Vegas to settle one final debt and The Hangover and The Hangover Part III co-star Heather Graham revealed she was thrilled to become an "honorary Wolfpack member." She said, "It's really fun to be around so many talented, cute men. They're so funny. I loved it. I was told I was an honorary Wolfpack member, so I felt very happy about that."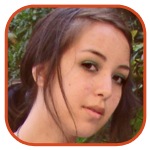 Posted by Robin Paulson Categories: Buena Vista, Columbia Pictures, Disney, Paramount, Action, Adaptation, Animation, Drama, Family, Horror, Independent, Period, Romance, Science Fiction, Sequels, Thrillers, Books, Casting, Celeb News, Celebrity Gossip, Filmmaking, Trailers, Upcoming Releases, Videos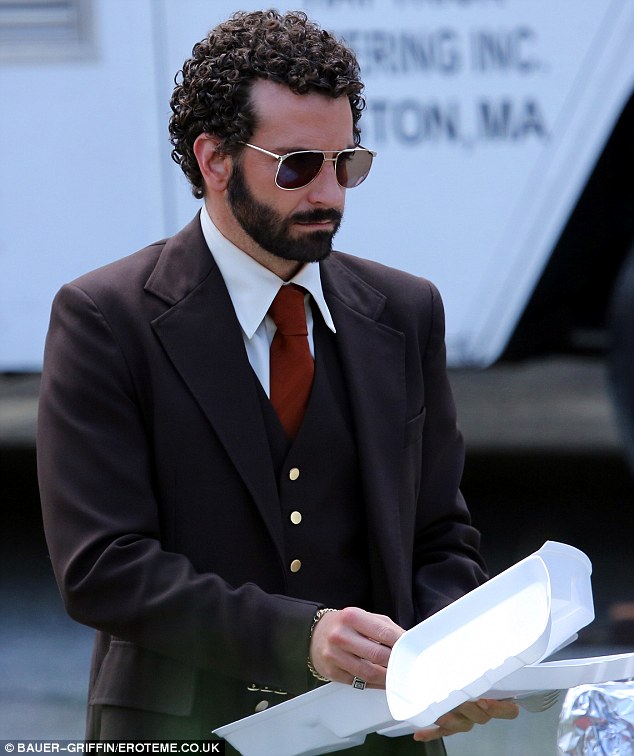 + While most actors probably would have donned a wig in his place, Bradley Cooper is dedicated to his craft. Here are some photos to prove that the curls he sports in David O. Russell's upcoming frilm American Hustle are the real deal!
+ Just as you were thinking that Tom Hiddleston was all brooded-out after playing Loki for three films, the folks behind Jim Jarmusch's upcoming Only Lovers Left Alive put out two clips of the vampire flick that prove you wrong.
+ Mad Men star is moving on up to the big screen, getting behind the camera to direct Philip Seymour Hoffman, John Turturro, Richard Jenkins, and Christina Hendricks in God's Pocket, which he adapted from Pete Dexter's novel of the same name.
+ With Fast and Furious 6 and the return of his Pitch Black character in Riddick, this year is unofficially the year of Vin Diesel and his sequels. While you're still holding out hope that xXx: The Return of Xander Cage will be finally greenlit, you can check out the trailer for Riddick here.

Click to continue reading Cinecast: Clips from Jarmusch's Latest, Bradley Cooper in Curlers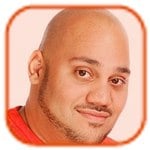 Posted by Andru Edwards Categories: Adaptation, Biopics, Drama, Sports, Casting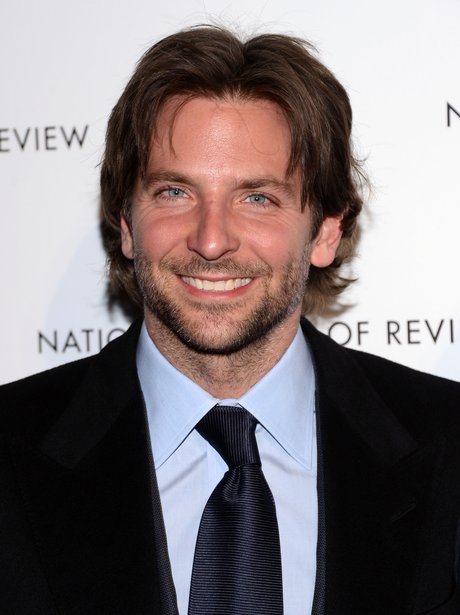 Bradley Cooper has begun talks to play Lance Armstrong.
The Oscar nominated Silver Linings Playbook star - who previously expressed his desire to portray the "fascinating" disgraced cyclist after he was stripped of his titles between 1999 and 2005 when it emerged he had taken performance-enhancing drugs - has formally approached J.J. Abrams about starring in his upcoming biopic about Lance's rise and fall from grace.
J.J. confirmed that he is considering the 38-year-old star for the role after he reached out to him via email.
He told Entertainment Tonight at the Producer's Guild of America Awards in Los Angeles on Saturday, "[Cooper] sent me an email and we've been talking."
Click to continue reading Bradley Cooper in Talks to Play Lance Armstrong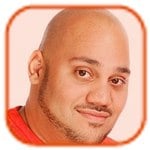 Posted by Andru Edwards Categories: 20th Century Fox, Buena Vista, Columbia Pictures, Paramount, Universal, Warner Bros, Weinstein Company, Action, Adaptation, Adventure, Biopics, Drama, Foreign, Foreign Language, Independent, Musicals, Period, Romance, Comedy, Thrillers, Awards, New Releases
Lincoln leads the Oscar nominations after being named in 12 categories.
Emma Stone and Seth MacFarlane unveiled the shortlist for this year's Academy Awards earlier today, and the Steven Spielberg-directed biopic - which stars Daniel Day-Lewis as pioneering President Abraham Lincoln - leads the way, followed closely by Life of Pi, which is up for 11 honors.
Both movies are up for the prestigious Best Picture Oscar, but will face competition from Amour, Argo, Beasts of the Southern Wild, Django Unchained, Les Miserables, Silver Livings Playbook and Zero Dark Thirty to take home the statuette.
Lincoln stars Daniel, Sally Field and Tommy Lee Jones are all up for awards, Best Actor, Best Supporting Actress and Best Supporting Actor respectively, while Spielberg is in the running for Best Director.
Click to continue reading Lincoln Leads Oscar Nominations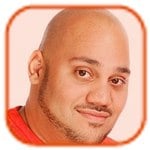 Posted by Andru Edwards Categories: FOCUS, Fox Searchlight, Sony, Warner Bros, Weinstein Company, Drama, Romance, Comedy, Thrillers, Awards, New Releases
Silver Linings Playbook has been nominated for five Film Independent Spirit Awards.
The David O. Russell directed quirky romance received nods for its stars Bradley Cooper and Jennifer Lawrence in the Best Male and Female Lead categories, along with nominations for Best Director and Best Screenplay at the announcement at the W Hotel Hollywood on Tuesday. It will compete against Moonrise Kingdom - which also received five nominations - Beasts of the Southern Wild, Bernie and Keep the Lights On in the Best Feature category.
Matthew McConaughey received two nominations, Best Male Lead for Killer Joe where he will compete against Bradley, Jack Black for Bernie, John Hawkes in The Sessions, Thure Lindhardt for Keep The Lights On and Four's Wendell Pierce and Best Supporting Male for Magic Mike.
Linda Cardellini has been nominated for Best Female Lead for Return along with Emayatzy Corinealdi for Middle of Nowhere, Quvenzhané Wallis in Beasts of the Southern Wild, Mary Elizabeth Winstead from Smashed and Jennifer in Silver Linings Playbook.
Click to continue reading 'Silver Linings Playbook' Leads Spirit Awards Nominations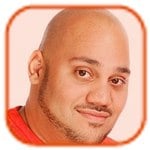 Posted by Andru Edwards Categories: Weinstein Company, Drama, Comedy, Celebrity Gossip, Upcoming Releases
Jennifer Lawrence has "two left feet" when it comes to dancing.
The Hunger Games actress struggled when she had to shoot scenes for her role as a dance expert in upcoming film Silver Linings Playbook - based on author Matthew Quick's best-seller - because she has no rhythm or co-ordination. Jennifer's character Tiffany is a grieving widow who helps former teacher/mental institution patient Pat - played by Bradley Cooper - win back his wife. Only there is one condition, he has to partner her in a dance competition.
"I have two left feet, and I'm not exactly a graceful mover. Bradley's the one who can dance - and he's not supposed to know how to!" she told The Daily Mail.
The 22-year-old beauty didn't expect to be offered the role, joking that she didn't think they'd hire a "klutz." However, she wowed director David O. Russell - who directed Oscar-winning film The Fighter - with an audition conducted via internet video chat service Skype.
Click to continue reading Jennifer Lawrence Has 'Two Left Feet'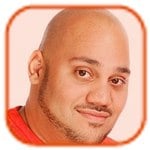 Posted by Andru Edwards Categories: Comedy, Casting, Celeb News
James Van Der Beek regrets turning down a role in Wedding Crashers.
The Dawson's Creek actor rejected the chance to audition for the part of Sack Lodge - the onscreen boyfriend of Rachel McAdams' character - in the 2005 comedy movie because he was "worried" about being portrayed in a "certain way," but he now wishes he had gone up against Bradley Cooper for the job.
"I look at some of my decisions in that time and I think, 'Why did I do that?' I turned down auditions for things I probably shouldn't have, like the role that went to Bradley Cooper in Wedding Crashers because I was worried about being seen in a certain way. In retrospect that was something of an unnecessary worry."
James felt "burned out" when he finished filming Dawson's Creek - which lasted for six seasons from 1998 to 2003 - and he was glad to have a break from his "exhausting" schedule.
Click to continue reading James Van Der Beek Regrets Turning Down a Role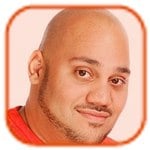 Posted by Andru Edwards Categories: New Line, Comedy, Casting, Celeb News, Upcoming Releases
Alec Baldwin is to reunite with Russell Brand in a new comedy movie.
The 54-year-old actor will team up with his Rock Of Ages co-star again in Man That Rocks The Cradle, which tells the story of an overworked husband and father-of-four who employs a super-nanny he is told is a kid whisperer and will help ease his problems.
Arnold and Anne Kopelson are due to produce the New Line movie, which is based on a story by Josh Cagan and Rob McKittrick, Deadline reports.
No word yet as to when production is set to begin.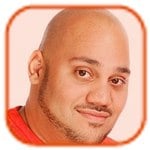 Posted by Andru Edwards Categories: Independent, Comedy, Casting, Celeb News, Filmmaking, Scripts, Upcoming Releases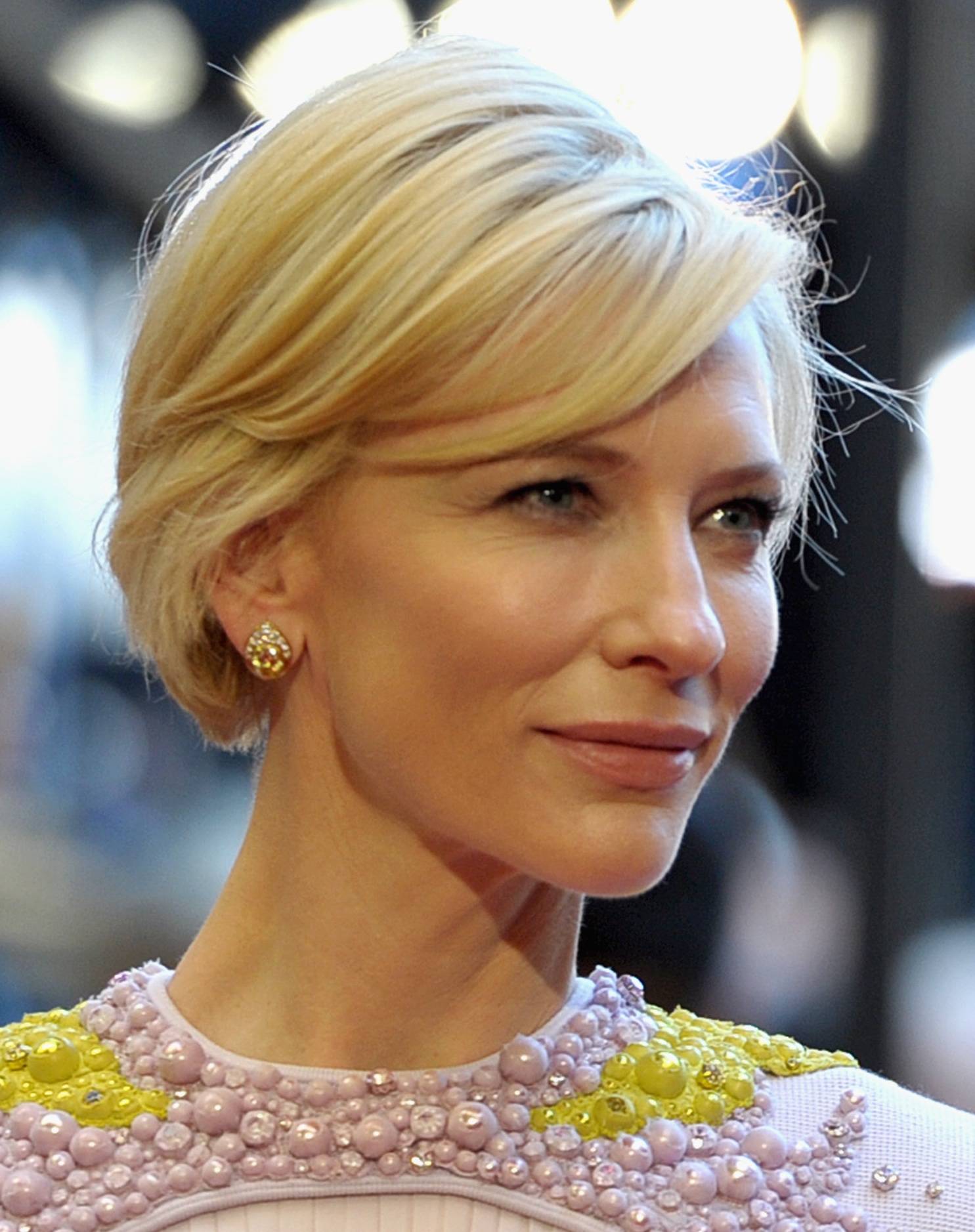 Woody Allen wants Cate Blanchett and Bradley Cooper for his latest movie.
The legendary director - who is notoriously reluctant to release details of his films ahead of production - is said to be eyeing Danish capital Copenhagen as the setting for his new movie which will feature Cate as the star and Bradley as part of an ensemble cast.
Although he has focused on his directing work in recent years - winning the Best Original Screenplay Oscar this year for his work on Midnight in Paris - it was recently revealed Woody will play an aging escort in Fading Gigolo, an indie comedy written and directed by John Turturro. John will also star as a gigolo in the movie, which tells the story of two "cash-strapped best friends" who go into the escort business and find their local Hasidic Jewish community suspecting them of unusual goings-on, Variety reports.
Sofia Vergara and Sharon Stone are set to play two of the women who pick up the ageing men. It will be the first time Woody has acted in a film since Picking Up The Pieces 12 years ago.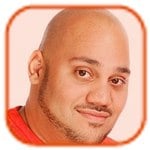 Posted by Andru Edwards Categories: Warner Bros, Sequels, Comedy, Celeb News, Celebrity Gossip, Filmmaking, Rumors, Scripts, Upcoming Releases
Bradley Cooper has confirmed The Hangover III will shoot next autumn in Los Angeles. The actor - who played the part of Phil in the first two instalments of the Todd Phillips-directed comedy - admitted he is keen to get to work on the third in the franchise, and doesn't think it will follow the same path as the previous films.
"I personally want to do it. I hope we're going to start shooting in September. We adhered to the formula in the second one, for those of you who've seen it, and the third one, which would close the whole, sort of, trilogy, which now it would be a trilogy - even though we thought we would never make a second one, let alone anybody see the first one. I think it will take place in Los Angeles and maybe not adhere to the structure. It might be different."
Bradley - who stars alongside comedy star Zach Galifianakis in the movies - previously claimed he was very keen to appear in a third installment despite the second being one of the hardest projects he has worked on. "I'll do whatever Todd wants to do, he's the best, he's the greatest. And I love those guys and I love my character Phil so I would do it in a heartbeat. It was the hardest shoot I've ever done but I just love it. There's got to be a trilogy, you've got to close it up."
© Gear Live Media, LLC. 2007 – User-posted content, unless source is quoted, is licensed under a Creative Commons Public Domain License. Gear Live graphics, logos, designs, page headers, button icons, videos, articles, blogs, forums, scripts and other service names are the trademarks of Gear Live Inc.