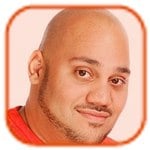 Posted by Andru Edwards Categories: Casting, Celeb News
Jessica Alba will "never stop acting."
Although the 32-year-old actress is branching out into other ventures, such as her lifestyle book The Honest Life, she'll always return to her main creative passion and since becoming a mother to Honor, five, and Haven, three, she's become "fearless" when choosing roles.
"I'm still so passionate about acting and have that as a creative outlet, and it's a big part of who I am; I'll never stop acting. [Having my kids] was the best time of my life. I love it - I feel more fearless as an actress after becoming a mother, which is quite liberating. I'm ready to take on heavier roles, where before I was nitpicky and afraid of so many things."
In 2012, Jessica launched her business The Honest Company - an eco-friendly business which specializes in organically-produced nappies, baby wipes and bath products - and she admits the launch did push her acting aside:
Click to continue reading Jessica Alba: I'll Never Stop Acting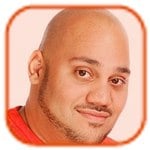 Posted by Andru Edwards Categories: Buena Vista, Disney, Action, Adaptation, Adventure, Classics, Family, Period, Casting, Celeb News, Upcoming Releases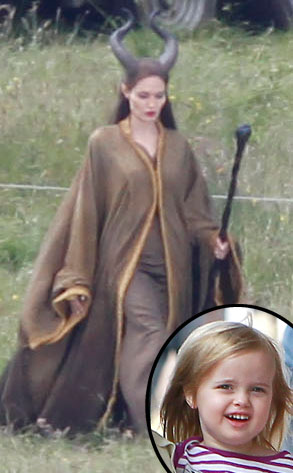 Vivienne Jolie-Pitt is earning $3,000-a-week on her first acting job.
The four-year-old tot - the youngest daughter of Brad Pitt and Angelina Jolie - is starring alongside her mother in her new movie Maleficent and according to her contract, she is being paid an impressive amount for a minor. Gossip website TMZ also claims Vivienne - who has a twin brother, Knox - is being given $60-a-day in expenses.
As well as Vivienne - who will play a younger version of Elle Fanning's character Princess Aurora in the live-action film - starring in the movie, her siblings Pax, nine, and eight-year-old Zahara have also won roles. "They have smaller parts," a source said.
But the couple's other daughter Shiloh - who previously appeared alongside her father in acclaimed 2008 movie The Curious Case of Benjamin Button - is said to have turned down an opportunity to be in the new Disney film. "Shiloh was supposed to be in it, too, but she was bored and not in the mood during the day her part was supposed to happen, so she ended up not being in the film," the source added.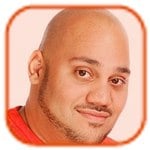 Posted by Andru Edwards Categories: Celeb News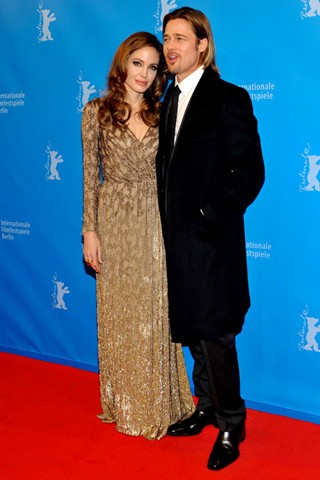 Angelina Jolie has vowed to give up acting when her children get older.
The Salt actress - who raises kids, Maddox, 11, Pax, nine, Zahara, seven, Shiloh, six, and four-year-old twins Knox and Vivienne with fiance Brad Pitt - says once all her brood hit their teenage years she is going to give up movies so she can spend more time with them.
"I think I'm going to have to give up the acting as the kids hit the teenage years, anyway, too much to manage at home. I have enjoyed being an actress. I am so grateful to the job and I have had great experiences and I have even been able to tell stories and be a part of stories that mattered and I have done things for fun, but..." she said.
However, she won't retire completely and will do films that fit more around her family life.
Click to continue reading Angelina Jolie Sets Time Frame for Retirement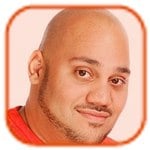 Posted by Andru Edwards Categories: Universal, Drama, Political, Celebrity Gossip, New Releases
John Travolta considered retiring after his son died.
The Grease! actor and wife Kelly Preston were left devastated when son Jett passed away in 2009 and he admits it was only the support from his fans, loved ones and faith in Scientology which prevented him from turning his back on his career in the aftermath of the tragedy.
"I lost my son a few years ago and I had been having quite a time of that. And after three years of getting a lot of support from the church and a lot of support from people - fans and family - I decided that it was OK to go back to work. Because I even thought of retiring at one point, because it just felt like too much."
John - who is making his acting return in new movie Savages - admits he is still impressed by his "extraordinary" career achievements. "Grease! and Saturday Night Fever were the number one and two records in history until Michael Jackson's 'Thriller' came along. So for five years we held the crown for one and two! It was pretty extraordinary. And still I think that 'You're The One That I Want' [from Grease!] is the biggest duet in history," he added.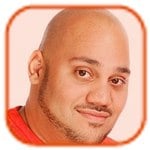 Posted by Andru Edwards Categories: New Line, Music, Musicals, Period, Comedy, Celeb News, Filmmaking, New Releases
Tom Cruise wanted to film Rock Of Ages because his family loves musicals.
The Mission Impossible actor - who plays an egotistical 80s rock legend called Stacee Jaxx in his latest film - has revealed he was pushed into the role by wife Katie Holmes and six-year-old daughter Suri because they are huge fans of musicals.
"Kate sings and dances and we kind of went through the history of musicals together. And Suri loves Hairspray. I have watched it 15 times with her," he said.
Tom, 49, had five hours of vocal coaching and three hours of dance lessons per day, as well as having to learn the guitar in order to prepare for the demanding role. "I needed to find out if I could really sing. Then I had to learn how to play guitar. I'm very good at air guitar and air drums, but I had never played an actual guitar. I needed to find my own Stacee Jaxx. It was like learning a new sport," he explained.
Click to continue reading Tom Cruise Made 'Rock of Ages' For His Family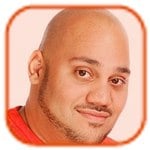 Posted by Andru Edwards Categories: New Line, Adaptation, Drama, Celeb News, Celebrity Gossip, Filmmaking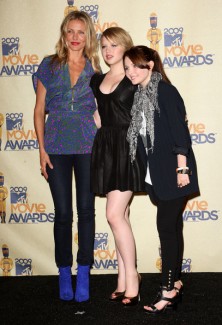 A-list actress Cameron Diaz was helped through the grieving process by her young co-stars.
The actress - who lost her father Emilio in April 2008 after he died of pneumonia while she was shooting the film My Sister's Keeper  - said it was the kind words of Abigail Breslin, 13, and Sofia Vassilieva, 17, who provided the most comfort.
"Being able to go back to a great group of people, who were there and waiting for me, was a blessing. Those girls helped me. Nick Cassavetes, the director, was amazing, too. That's the only way I was able to do it."
Despite the tragedy, the 37-year-old beauty - who was given two weeks off after the production schedule was changed to help her grieve -  said she knew the "show must go on": "If anyone knows what it's like to lose a parent, and it happened very suddenly and very unexpectedly for me, you're in shock."
Her father's death has also made her appreciate those around her a lot more.
"The most important thing I've found in my life is my family and friends. Your wealth in life is the people who you get to love and who love you back, and all the experiences that you get to have with those people throughout your life."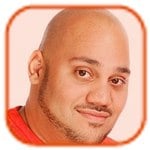 Posted by Andru Edwards Categories: Fox Searchlight, Adaptation, Drama, Celeb News, Celebrity Gossip
Maggie Gyllenhaal felt "important" when she was "swarmed" by photographers - before realizing they were looking for Tom Cruise.
The Dark Knight star and husband Peter Sarsgaard are usually able to walk around New York unnoticed so were amazed when "tons" of paparazzi came into a cafe where they were enjoying coffee, only to then be ignored.
"There were a ton of paparazzi in the cafe with their huge cameras and laptops. I was like, 'Peter, oh my God, they are so into us. They're swarming us. We are so important.' It turns out Katie Holmes and Tom Cruise were living on that street. It was the winter, so the photographers would go into the cafe to download their pictures."
Maggie is currently promoting Crazy Heart, the first movie she worked on after giving birth to daughter Ramona three years ago, and admits she finds it difficult to balance parenthood with her career: "Every night you can't put your kid to sleep, that's pretty intense. In my family, that's a big kind of get-together time - dinner, bath and stories and then bed."
Click to continue reading Maggie Gyllenhaal Confused by Paparazzi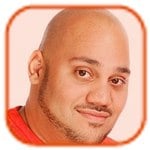 Posted by Andru Edwards Categories: Weinstein Company, Action, Adventure, Drama, Thrillers, Celeb News, Celebrity Gossip, Filmmaking, New Releases
Viggo Mortensen has always been a worried father.
The 51-year-old actor plays a father struggling to protect his son as they try to survive in a post-apocalyptic world in new movie The Road and he admits he could relate to the fear of not being able to protect your offspring. The star - who has a 21-year-old son, Henry, with his ex-wife Exene Cervenka - said:
"You worry about your child's future. You're like, 'What if I'm away from my infant son or daughter for a few hours, do I trust someone else to take care of them?' Then, later in life, you're more concerned about whether you'll be around anymore to help your children when they're out of the nest. This movie just takes all those concerns to an extreme."
Viggo could also relate to his character because the exhaustion he feels in the movie mirrored the tiredness the actor experiences in his life. He told Parade, "This guy is at the end of his rope. He's dying of tiredness. All that keeps him going is trying to keep himself and his son alive. I was tired, I'd been going from one film to another. I realized the fact I was really exhausted was appropriate for the character."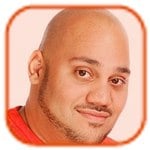 Posted by Andru Edwards Categories: Celeb News, Celebrity Gossip, Rumors
I suppose that foreign children are nice holiday presents for the Pitt-Jolies—Salt starlet Angelina Jolie is reportedly set to adopt a baby from Syria.
The Oscar-winning actress, who already has three adopted children, as well as three biological ones, with partner Brad Pitt, has started the process to bring home a baby girl from the Asian country.
Brad, however, is said to not be keen on the idea, but an undeterred Angelina began the proceedings on her own. A source said, "He has made it clear that six children are more than he can handle. The idea of one more seemed ludicrous, but Angie is determined to complete her rainbow family."
A spokesman for the Immigration and Naturalization Service in Washington D.C. confirmed that "only Angelina's name was on the adoption papers." Angelina adopted her eldest son Maddox - now eight - from Cambodia in 2001, while she was still married to second husband Billy Bob Thornton, but was legally his only parent.
After splitting from Billy, she went on to adopt Zahara from Ethiopia in 2005 and soon after getting together with Brad, he legally became the father of both children. The couple then had their first biological child, Shiloh, in May 2006 before adopting Pax - now five - from Vietnam in March 2007. They then became the proud parents of twins, Knox and Vivienne, who were born in July 2008.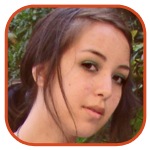 Posted by Robin Paulson Categories: Warner Bros, Action, Adventure, Classics, Family, Mystery, Comedy, Thrillers, Celeb News, Celebrity Gossip, Trailers, Upcoming Releases
If you're pretending to be British and celebrating Guy Fawkes Day, you might as well keep up the charade by checking out the new trailer for Sherlock Holmes, starring Robert Downey, Jr. and Jude Law.
In what can only seem to be complete bad-ass-ness (smart jokes, narrated three-step guide to knocking someone out, Rachel McAdams, etc.), the film appears to have a good chance at holding its own during this Christmas Day's battlefield for the box office.
What secret weapon does director Guy Ritchie have in store for the action-packed thriller? He calls it a family movie!
Click to continue reading New Sherlock Holmes Trailer Unveiled
Read More
| MTV

© Gear Live Media, LLC. 2007 – User-posted content, unless source is quoted, is licensed under a Creative Commons Public Domain License. Gear Live graphics, logos, designs, page headers, button icons, videos, articles, blogs, forums, scripts and other service names are the trademarks of Gear Live Inc.