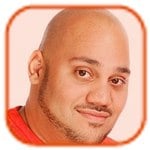 Posted by Andru Edwards Categories: Warner Bros, Adaptation, Adventure, Scripts, Upcoming Releases
J.K. Rowling is writing a series of Harry Potter spin-off films.
The best-selling author is making her screenwriting debut with a series of movies loosely based on her world-famous franchise about the teenage wizard and his battle against the Dark Lord.
The first film, entitled Fantastic Beasts and Where to Find Them, is an original story based on the adventures of Newt Scamander. Fans will recognize the fictional author's name from the Fantastic Beasts textbook used by Harry and his fellow students at Hogwarts School of Witchcraft and Wizardry.
"Although it will be set in the worldwide community of witches and wizards where I was so happy for seventeen years, Fantastic Beasts and Where to Find Them is neither a prequel nor a sequel to the Harry Potter series, but an extension of the wizarding world. The laws and customs of the hidden magical society will be familiar to anyone who has read the Harry Potter books or seen the films, but Newt's story will start in New York, seventy years before Harry's gets underway," she explained.
Click to continue reading J.K. Rowling to Pen Harry Potter Spin-Off Films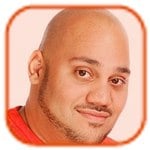 Posted by Andru Edwards Categories: Drama, Casting, Celebrity Gossip, Upcoming Releases
Emma Watson was worried about being typecast after Harry Potter.
The 22-year-old actress - who appears on the May issue of British GQ magazine as her tattooed, pole-dancer character from The Bling Ring - admits she is attracted to playing wilder roles at the moment because she never wants to be forced to play the same character:
"Really I was open-minded about doing anything, but the one thing I didn't want to do was get myself into a corset because I was worried I'd never get out again. I knew it would be a really comfortable thing to do, but I felt... I had to dive into something really different. This has been a really big departure for me; it's a really big character."
Emma also revealed that while she loved playing law breaker Nicki in the upcoming drama about a group of fame-obsessed teenagers that use the internet to track celebrities' whereabouts in order to rob their homes in Los Angeles, which was based on real-life events, she hated the character.
Click to continue reading Emma Watson Feared Being Typecast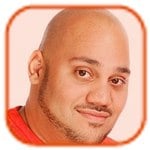 Posted by Andru Edwards Categories: Warner Bros, Adaptation, Adventure, Sequels, Celebrity Gossip, Rumors, Upcoming Releases
Helena Bonham Carter has hinted she is filming new Harry Potter footage.
The cast of the magical film franchise - which ended in 2011 with Harry Potter and the Deathly Hallows - Part 2 - were rumored to have reunited for a new mini-movie to be played at the Wizarding World of Harry Potter theme park, and the actress has suggested she has indeed reprised her role as evil witch Bellatrix Lestrange.
"I'm not sure what we're allowed to say. I think we've been gagged!" she said when asked about her involvement in the project. Quizzed further if fans can take that as confirmation she is involved in the project, Helena added, "You can read into it what you will."
Filming on the secret project is believed to be taking place at Warner Bros. Studios in Hertfordshire, East England, where the eight full-length films were also made, and it will be screened at the Wizarding World of Harry Potter at Universal Orlando as well as two new parks which are under construction in California and Japan for 2014 and 2016 launch dates respectively.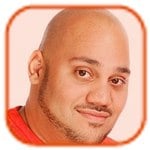 Posted by Andru Edwards Categories: Warner Bros, Adaptation, Adventure, Family, Science Fiction, Celebrity Gossip
Martin Freeman is "annoyed" he wasn't in Harry Potter.
The British star was never cast in the boy wizard film franchise - which starred Daniel Radcliffe, Emma Watson and a host of other UK talent - and jokes he is still upset at being one of the few major actors to miss out.
"I was one of the only people who wasn't in Harry Potter, and I'm still annoyed by that," he said.
The 41-year-old star is now making up for missing out by landing the lead role of Bilbo Baggins in Lord of the Rings prequel The Hobbit', and has had to prepare himself for how being in the sure-fire blockbuster will change his life: "You have to police yourself not to become an idiot about it. Because its not normal and it doesn't happen to people with normal jobs. if you're a doctor - and what's more important than that? - then people don't stop you in the street and say, 'Loved the way you took that pulse.' So its skewed and its silly, I know that. But I think I've been pretty rigorous and self-flagellating about it."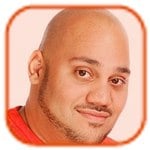 Posted by Andru Edwards Categories: Lionsgate, Paramount, Sony, Universal, Warner Bros, Action, Adaptation, Adventure, Drama, Mystery, Romance, Science Fiction, Sequels, Comedy, Thrillers, Awards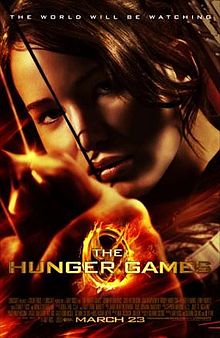 The Hunger Games and Bridesmaids lead the nominations at the 2012 MTV Movie Awards.
The action film and the comedy motion picture both have eight nods apiece, which will see them go up against each other for Best Cast and Movie of the Year alongside Harry Potter and the Deathly Hallows - Part 2, The Help and The Twilight Saga: Breaking Dawn - Part 1.
Jennifer Lawrence's portrayal of Katniss Everdeen in The Hunger Games - the film adaptation of Suzanne Collins' book trilogy - will see her take on Bridesmaids star Kristin Wiig for Best Female Performance, as well as Emma Stone (Crazy Stupid Love), Emma Watson (Harry Potter and the Deathly Hallows - Part 2) and Rooney Mara (The Girl with the Dragon Tattoo).
Rooney is also up for Breakthrough Performance and Best On-Screen Transformation for her portrayal of computer hacker Lisbeth Salander in the English language version of the Swedish thriller alongside Daniel Craig.
Click to continue reading The Hunger Games, Bridesmaids Lead MTV Movie Awards Nods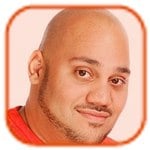 Posted by Andru Edwards Categories: Horror, Mystery, Remakes, Thrillers, Celeb News, Filmmaking, Upcoming Releases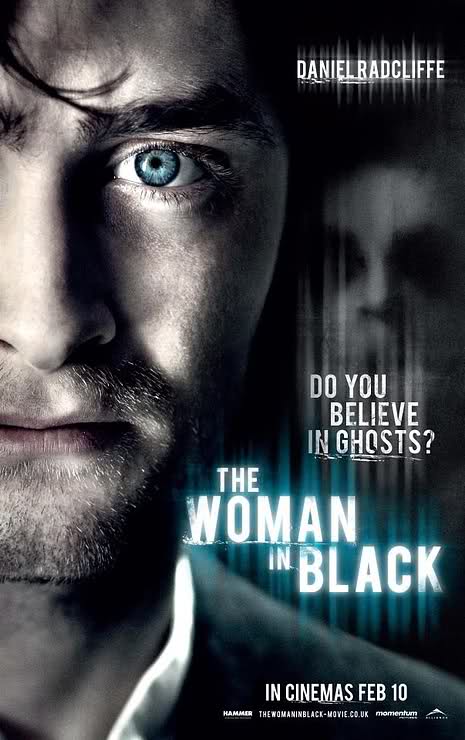 Daniel Radcliffe believes the Harry Potter franchise has been a "double-edged sword."
The 22-year-old actor shot to fame playing the titular boy wizard in all seven movies and while he learned a lot from the films, he admits it was hard to see his acting shortcomings played out in public while he honed his craft. "It's only recently I've become aware of the problems people had with me in the films. And, you know, people are obviously entitled to their opinions. But we learn from our mistakes. You know, I'm at the age most actors would be when they've learned from their mistakes in private and done drama school for three years. It's a double-edged sword. I had the amazing privilege of working with these fantastic actors for 10 years and learning from them, but I also had - we all did - the slight curse of somebody seeing, basically, our acting exercises."
Daniel believes his acting has improved massively working on his new film The Woman In Black because he had learned to connect with his emotions: "The emotional stuff is the trickiest, absolutely. And that's why I feel I made some strides in this film because actually, for the first time, I felt able to really allow my own emotions to come out through the character. I know it sounds bizarre to say this now, but it was a fairly new experience for me, for whatever reason. I think I had a sense of it on the last Potter, but not before then."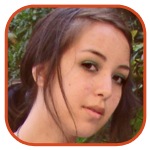 Posted by Robin Paulson Categories: 20th Century Fox, Buena Vista, New Line, Paramount, Sony, Universal, Warner Bros, Action, Adaptation, Adventure, Animation, Drama, Family, Remakes, Romance, Science Fiction, Sequels, Comedy, Thrillers, Box Office, New Releases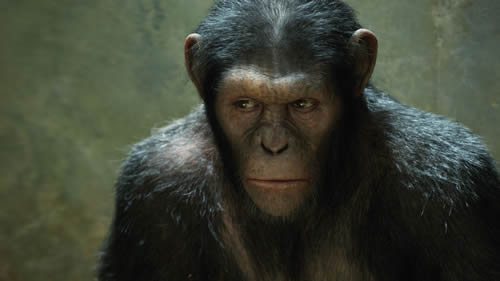 Despite the great reviews of Viola Davis' performance and Emma Stone's general adorable-ness, The Help fell a little short at the box office this weekend behind Rise of the Planet of the Apes, which makes it top at the box office for its second consecutive week.
The sci-fi reboot took in $27.8 million while the sixties period piece came close behind at $26 million in its first week. The fifth installment of the Final Destination series, Final Destination 5, made third place at $18 million and The Smurfs fell down to fourth place from its second place spot last week with $13.7 million. Lastly, the pizza boy comedy starring Jesse Eisenberg and Danny McBride, 30 Minutes or Less, managed to debut in fifth place at $13.3 million.
Click to continue reading Box Office Breakdown: Apes Fend Off Help
Read More
| Box Office Mojo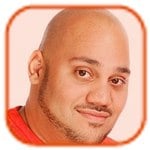 Posted by Andru Edwards Categories: Warner Bros, Action, Adventure, Sequels, Thrillers, Casting, New Releases
Severus Snape has topped a poll to find the best loved Harry Potter character.
The wizard - played by Alan Rickman - received over 500 more votes than Harry's best pal Ron Weasley (Rupert Grint), who finished in second place and the titular character who placed third in the poll on Empire magazine's website.
"Snape is a truly great character, multi-layered and surprisingly complicated under that straggly black haircut. He's especially good in the film because of the way that Alan Rickman infuses him with malice and menace. He seems capable of anything - and indeed he is, in the end, but in a way you never expected. While Harry, Ron and Hermione may seem more heroic, Snape is definitely JK Rowling's most important and complex character," commented Empire's Deputy Online Editor, Helen O'Hara.
Harry's close pal Hermione Granger (Emma Watson) and his godfather Sirius Black (Gary Oldman) complete the top five.
Harry Potter and the Deathly Hollows Part 2 is out in theaters now!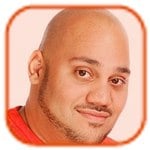 Posted by Andru Edwards Categories: Warner Bros, Action, Adaptation, Adventure, Thrillers, Celeb News, Celebrity Gossip, Filmmaking, New Releases
Harry Potter star Emma Watson became more interested in the films as the franchise got "darker." The 21-year-old actress - who has played leading lady Hermione Granger in the movie series for the last 10 years - began to enjoy the films when it became more of a challenge for her to act in them.
"I mean obviously I went from being a child to being an adult. As the material got darker, it got more challenging. When that started happening, I started taking more of an interest."
The British star - who has returned to education and turned to a career in fashion alongside her film work as she has grown older - also admits she will miss her character in the movie more than she will miss anything else.
"I'm just going to miss being her, living in her world."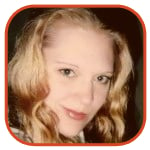 Posted by K.C. Morgan Categories: Warner Bros, Action, Adaptation, Adventure, Family, Sequels, Thrillers, Upcoming Releases, Videos
UPDATE: Warner Bros. has pulled the footage.
Watch the video above to the see the opening of Harry Potter and the Deathly Hallows: Part II, which won't be in theaters until July 15. The clip shows a discussion between title character Harry Potter (Daniel Radcliffe) and Ollivander the wand maker (John Hurt). Hermoine and Ron (Emma Watson, Rupert Grint) can be seen in the background.
Read More
| Perez Hilton

© Gear Live Media, LLC. 2007 – User-posted content, unless source is quoted, is licensed under a Creative Commons Public Domain License. Gear Live graphics, logos, designs, page headers, button icons, videos, articles, blogs, forums, scripts and other service names are the trademarks of Gear Live Inc.